I may earn from purchases through links in this post.
Here is a collection of some of my favorite baking projects that feel spring appropriate.
Spring is a tricky season for those of us in the northern part of the United States, because we're craving fresh flavors after a long winter, but there isn't much produce in season. The temperatures can swing wildly, so we find ourselves bouncing between shortsleeves and winter coats, and with that clothing the attendant desires for baked goods bounces between something light and something rich and warming.
These are recipes that say spring baking to me. They straddle the line between winter and summer, calling on the bounty of winter citrus that's still around while calling on fresh berries that probably got trucked in from somewhere far away.
They're colorful celebrating lots of pinks and yellows. And they include breakfast foods like scones and muffins as well as afternoon and evening appropriate desserts like cakes, cookies, tarts, and galettes.
Happy Baking!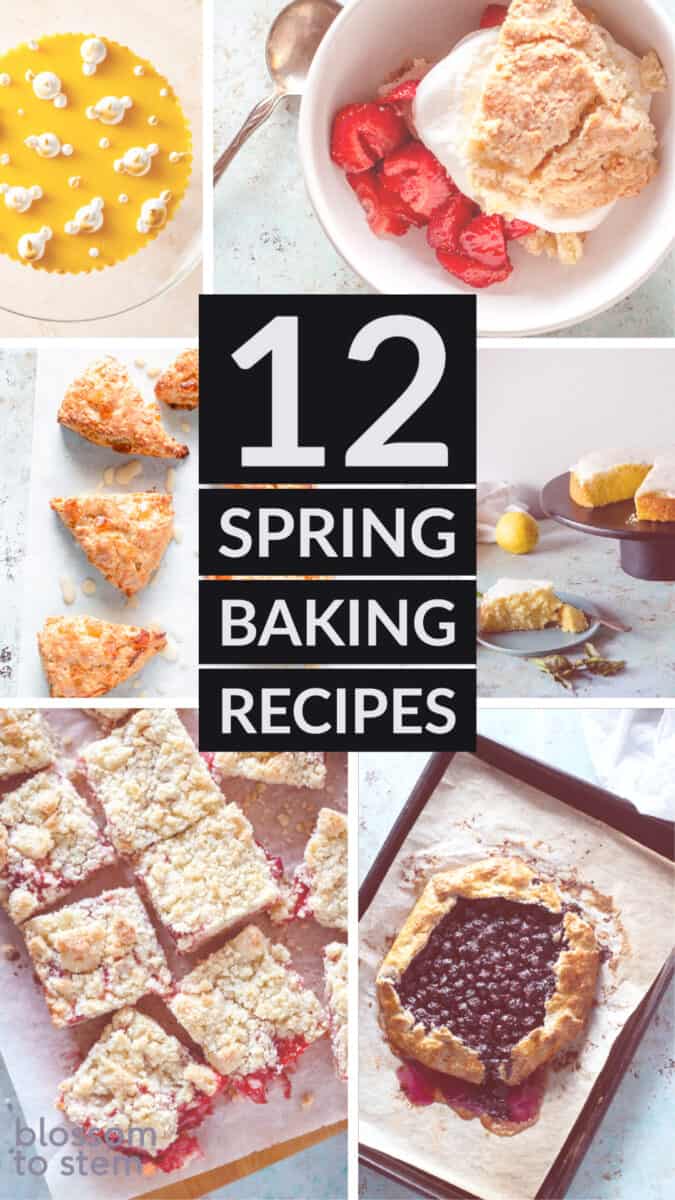 12 Spring Baking Recipes
Here is a collection of spring baking recipes that celebrate bright flavors and like citrus and berries. There's cakes, muffins, tarts, scones, cookies and more!