I may earn from purchases through links in this post.
This makrut lime leaf cake is the result of an idea that had been percolating in my brain for years.
I love citrus flavors in desserts. (Like these meyer lemon ginger mousses or this strawberry pavlova with mezcal and lime or this not-quite-citrus-but-similar-in-spirit passion fruit tart.)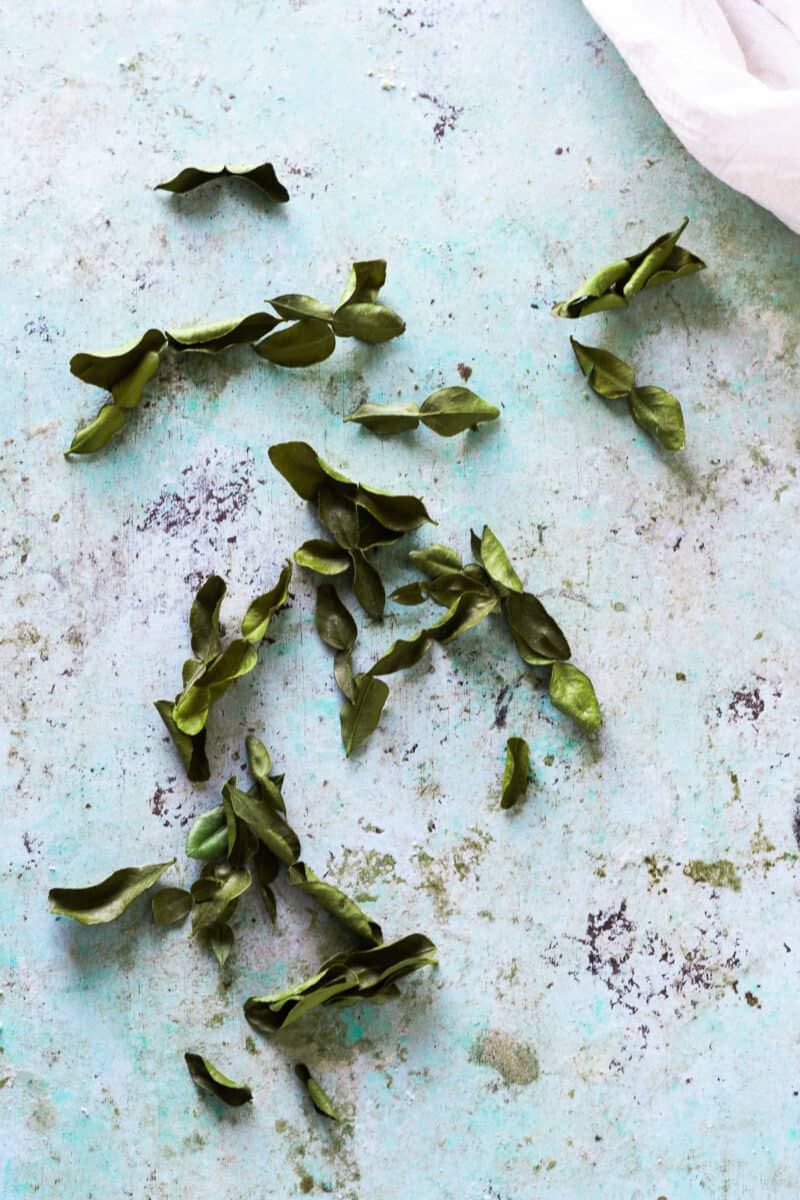 And I've always loved the aromatic, citrusy, just-slightly-floral fragrance of makrut lime leaves.
You may know them better as kaffir lime leaves (I originally knew them by that name), but I've since learned that the k-word is an offensive, racist slur in South Africa, similar to the n-word in the United States.
Just how these lime leaves acquired the problematic name is murky, but I've opted to use the Thai term for these limes, makrut, a name that's becoming more widely adopted to avoid attaching unsavory language to an innocent (and wonderful) fruit.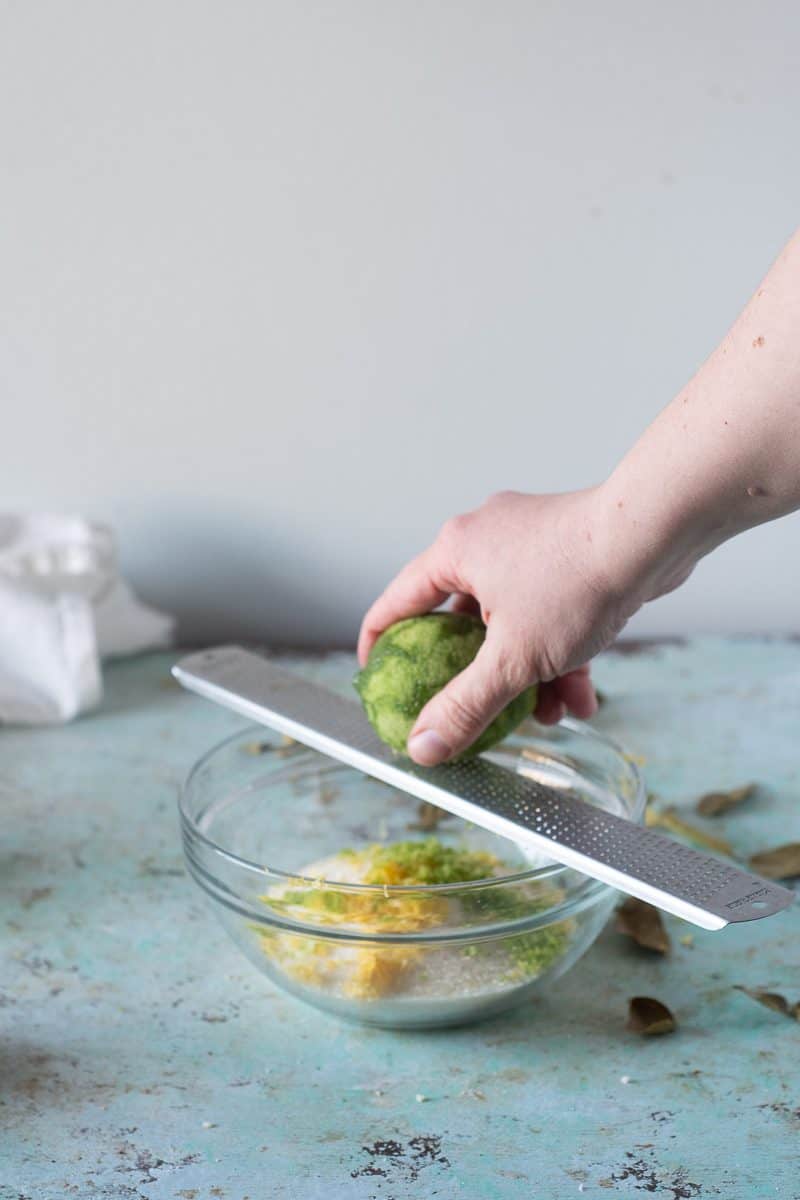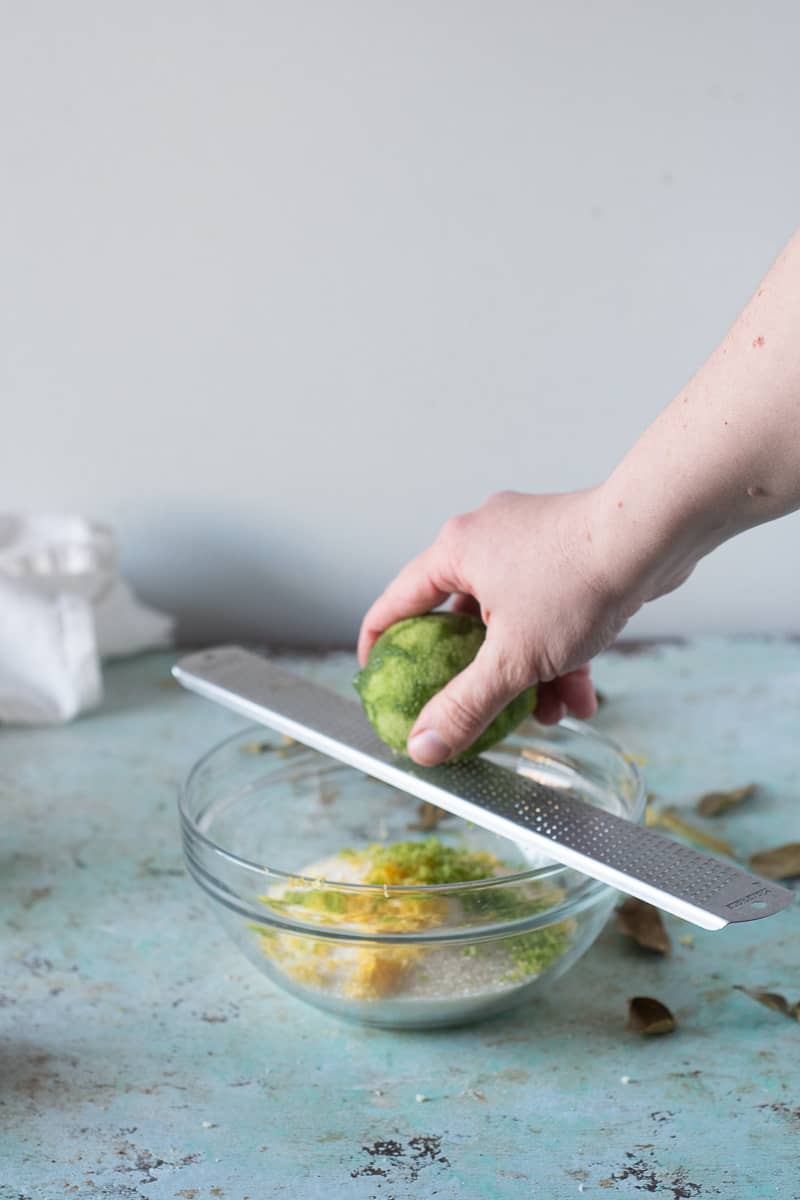 I rarely come across the limes themselves, which look similar in size and color to Persian limes (the "regular" limes in American grocery stores) but with a bumpy rather than smooth exterior.
From what I understand, the fruit and zest on these limes is on the bitter side. But I've never tasted it myself so I'm not quite sure how it compares to the limes I know.
Still, the leaves are much more widely available and they're easy to fall for.
Makrut lime leaves can be found fresh or frozen in Asian grocery stores and sometimes dried in specialty spice shops (but go for fresh and store them in the freezer to keep them if that's an option for you).
And these lime leaves are something special. They smell heavenly. I think of their fragrance as limey in the way that lemongrass is lemony. It's an echo and a chord that adds dimension and fullness all at once.
But figuring out how to harness their flavor in baked goods can be tricky.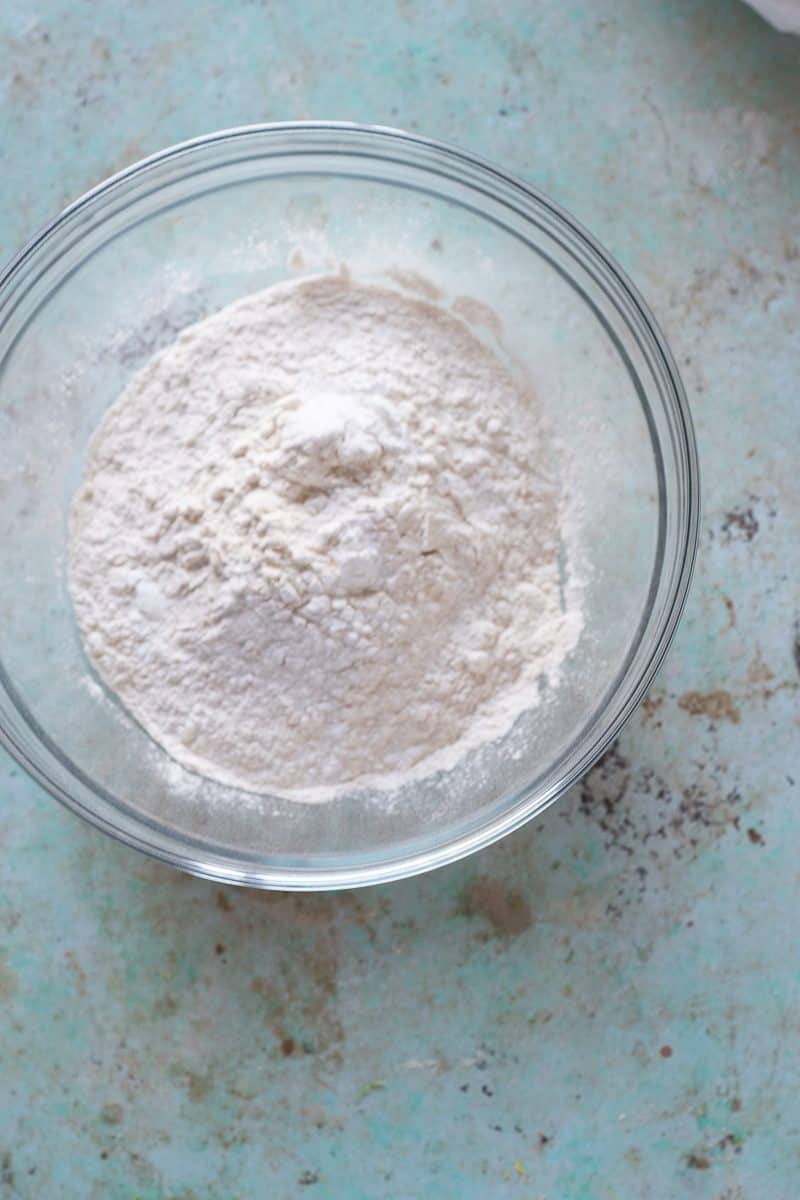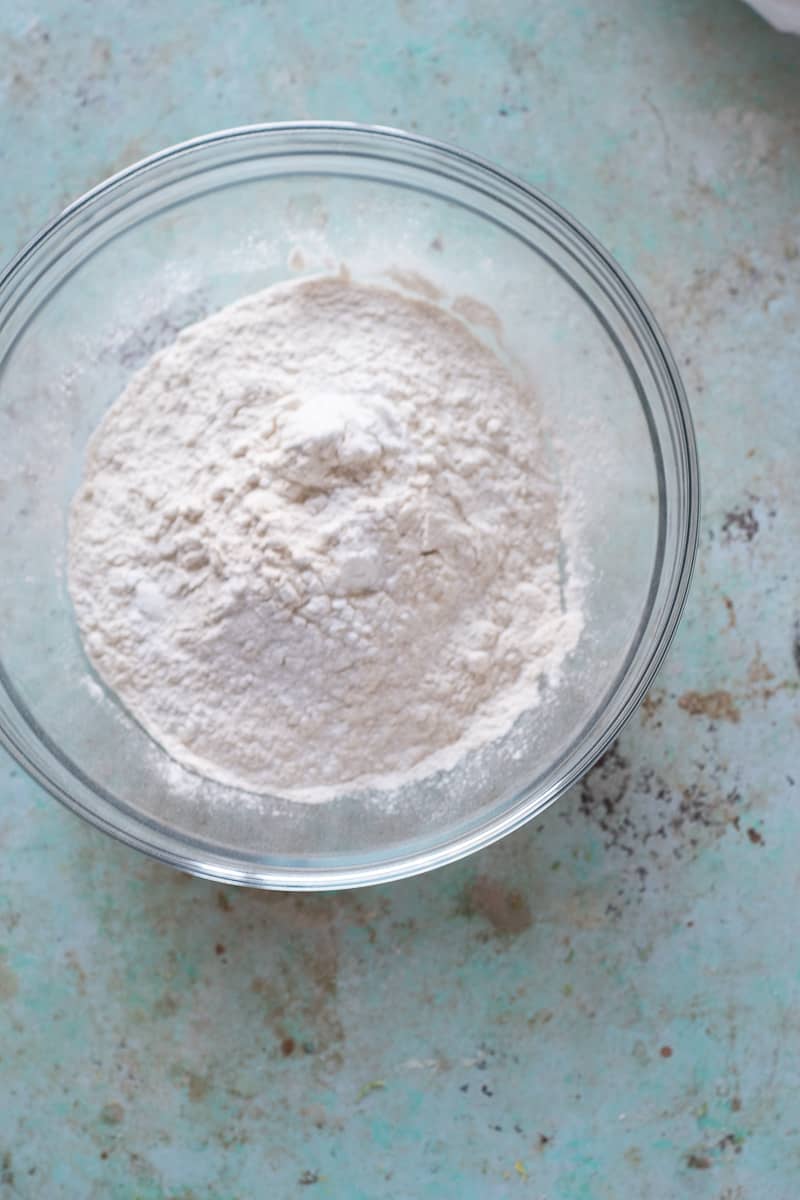 The leaves themselves are tough and fibrous. They're often used in slow simmering curries, similar to bay leaves in a soup or stew. They add fragrance and get discarded at the end because chewing on them would be unpleasant.
You can't just add them to a cake batter on their own.
So I borrowed an idea from David Lebovitz's bay leaf pound cake that appears in his excellent My Paris Kitchen. He steeps bay leaves in butter to infuse it with the scent. And it's really a genius technique that I'm sure I'll turn to again and again.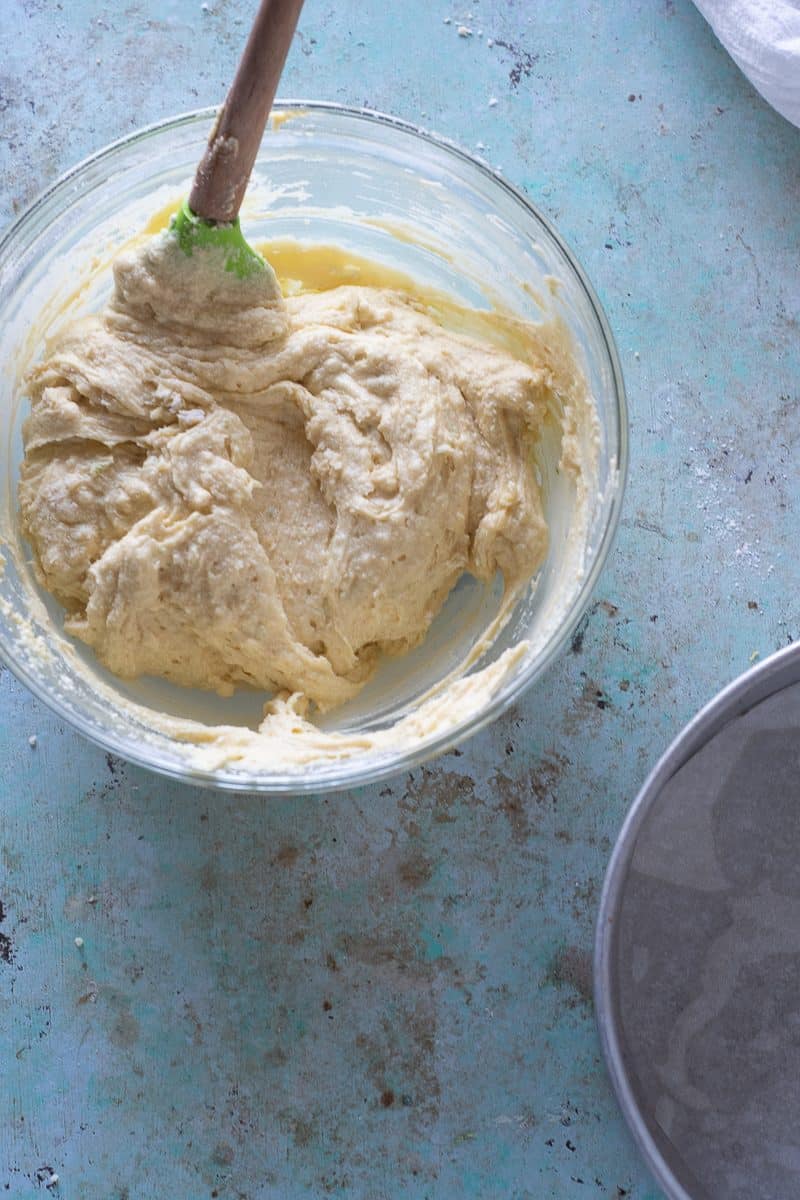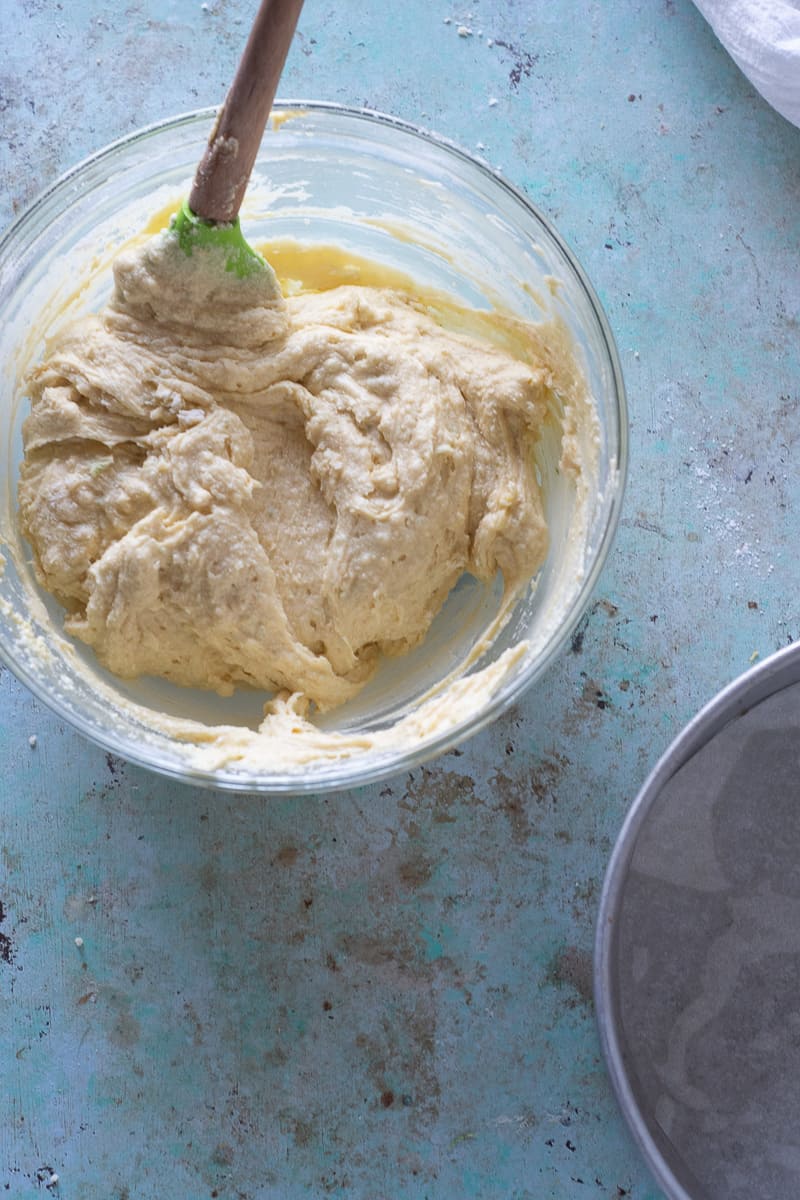 Here, I steep a handful of makrut lime leaves in a stick of melted butter for an hour. And, oh my, after that time that butter smells amazing.
Then the leaves get strained out and discarded so there's no textural unpleasantness, but the butter retains so much of that wonderful flavor.
Then that infused butter goes into a relatively straightforward cake batter that gets extra flavor from some lemon and (Persian) lime zest and some coconut oil.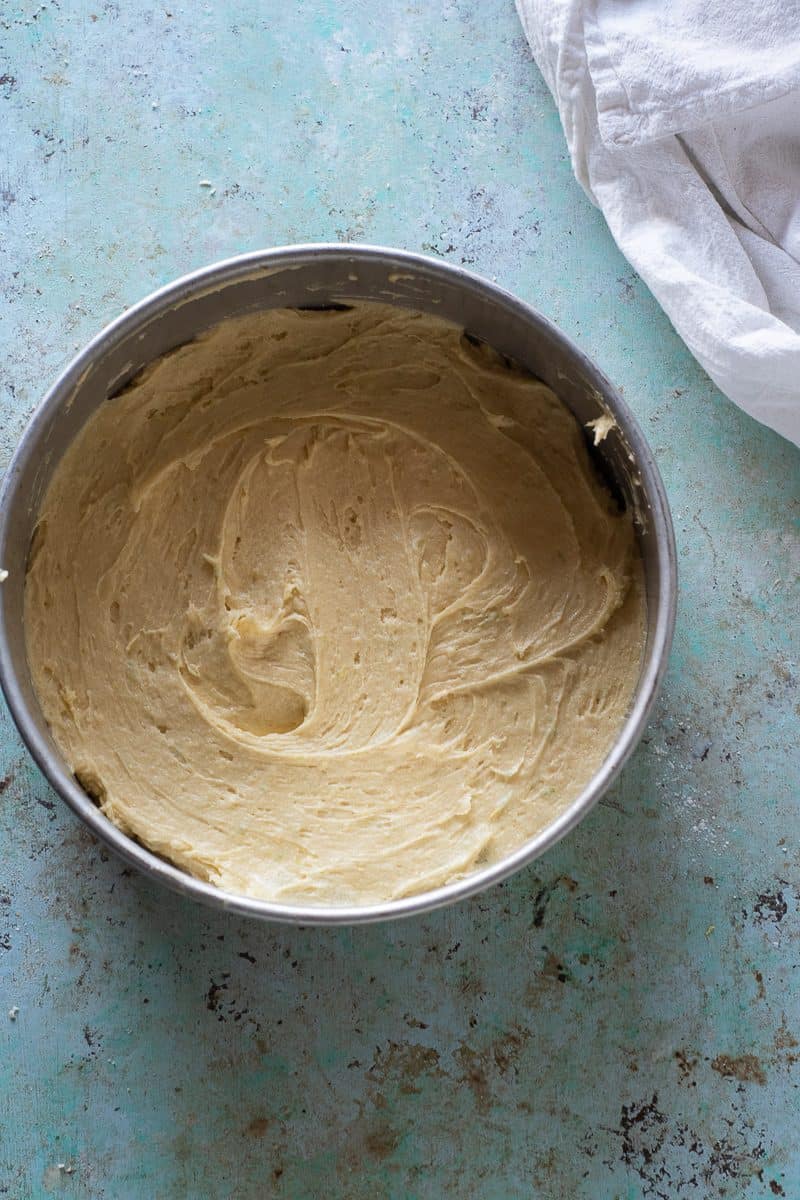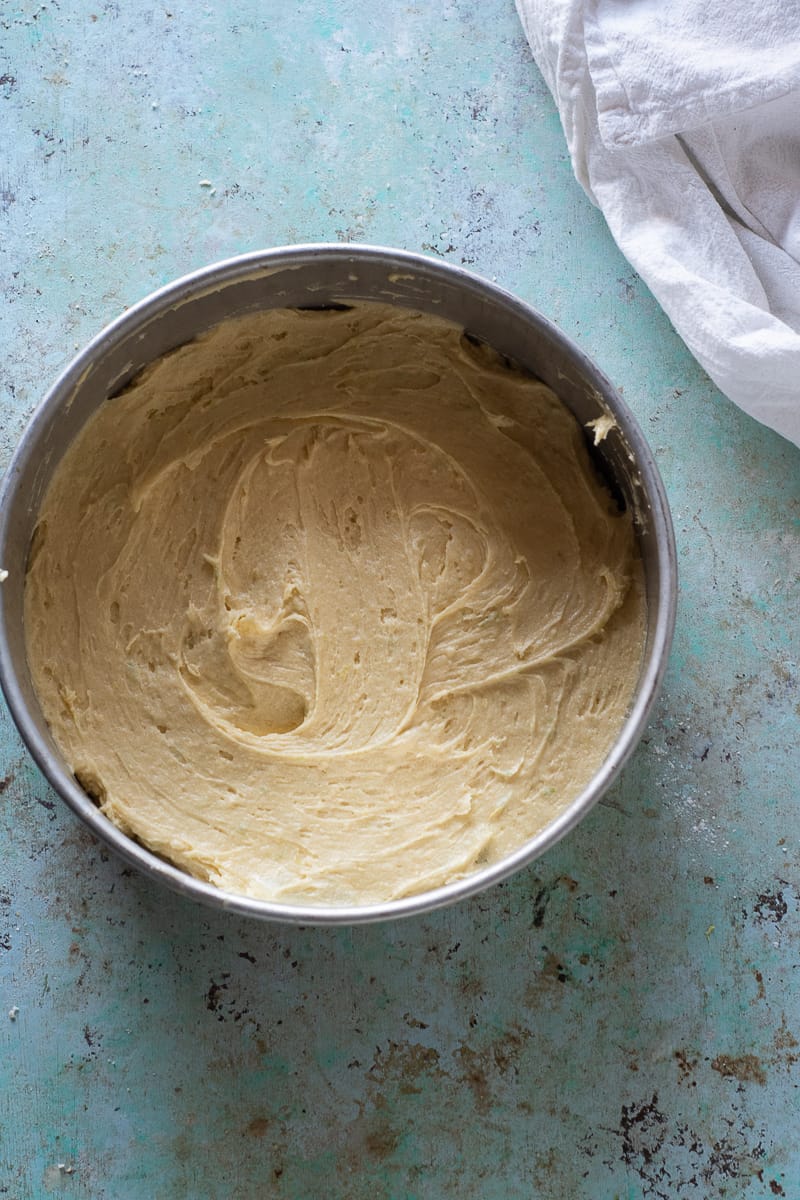 Be warned, after mixing, the wet part of this batter looks curdled and grainy and all kinds of wrong, but don't worry. It's supposed to look this way.
After it gets mixed with the dry stuff, the batter is thick and relatively smooth and easy enough to spread into a cake pan.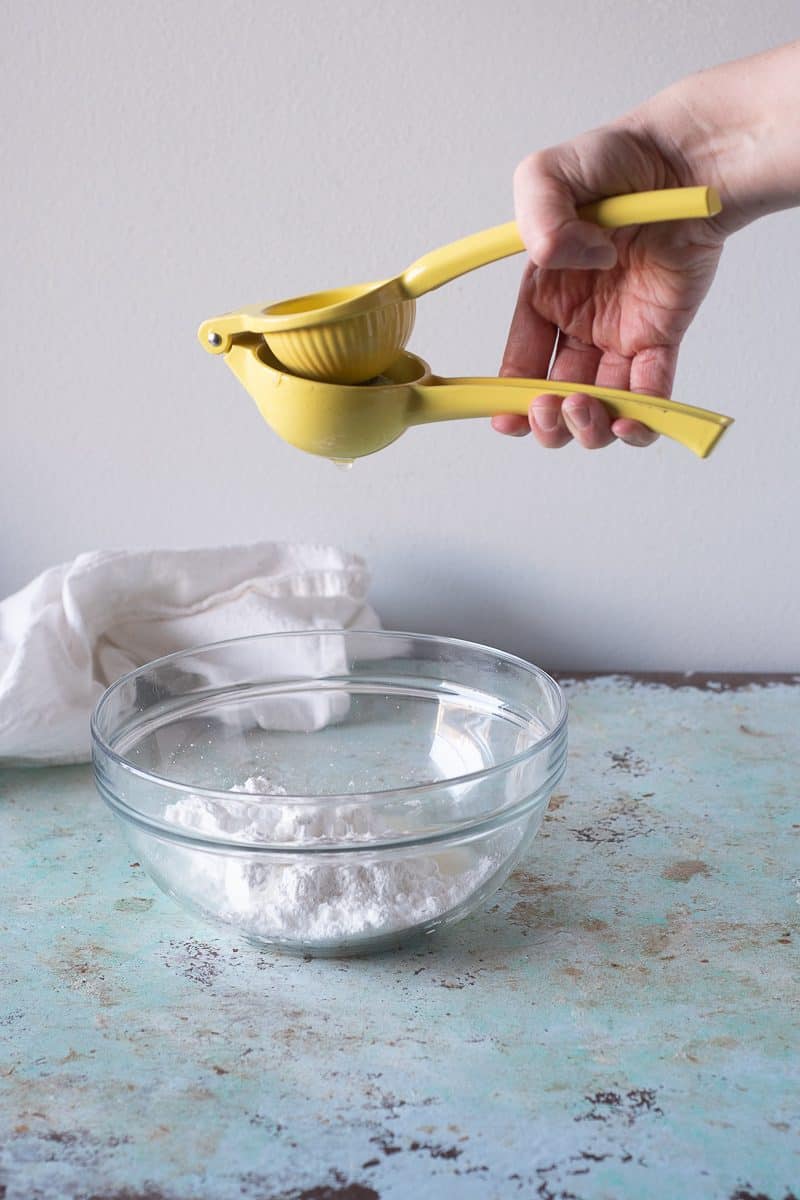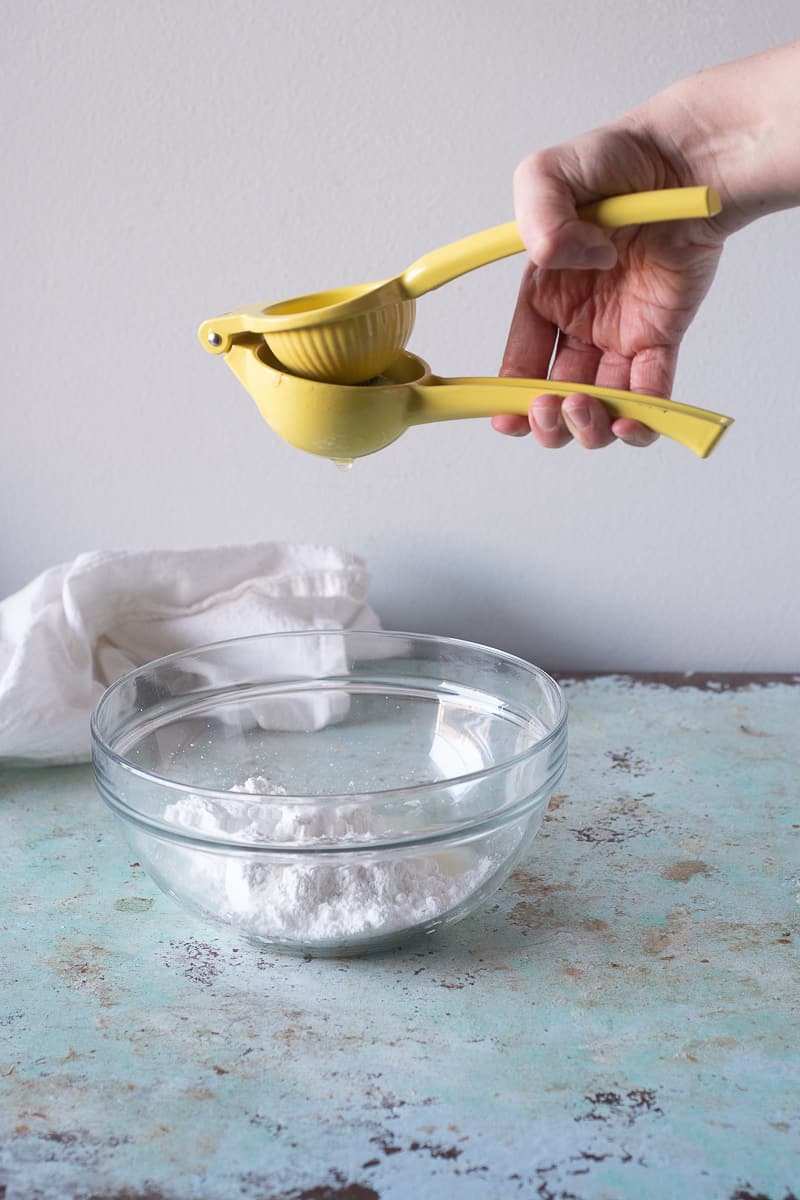 Then after it comes out of the oven the cake gets topped with a simple lime glaze.
It's a sturdy cake with a tight crumb and so many layers of citrus flavor, and it manages to feel both rustic and refined at the same time.
It's special enough to serve for a celebration, but unfussy enough to throw together on a lazy weekend and enjoy slices after dinner for the rest of the week.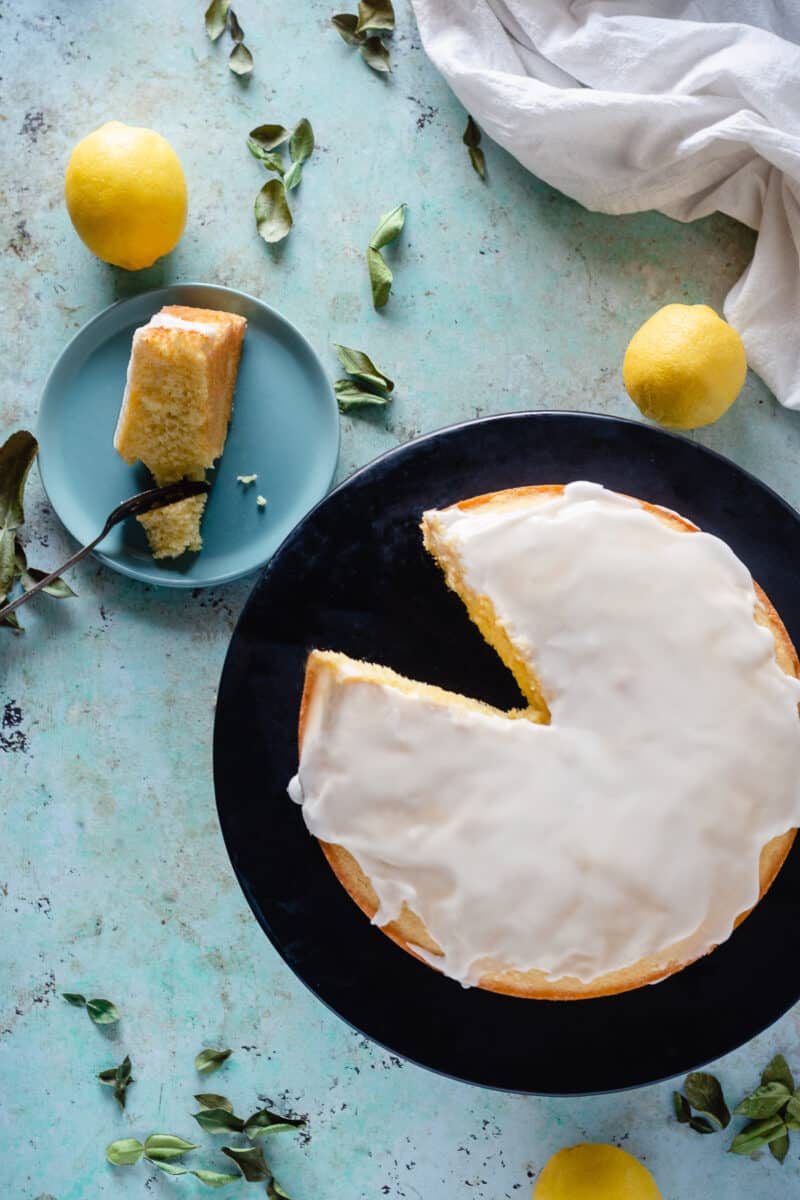 It would be lovely with fresh berries served alongside. You could skip the glaze and cube the cake for a tremendous base for a trifle.
But it doesn't need anything else. It's a cake that's lovely and delightful all on it's own.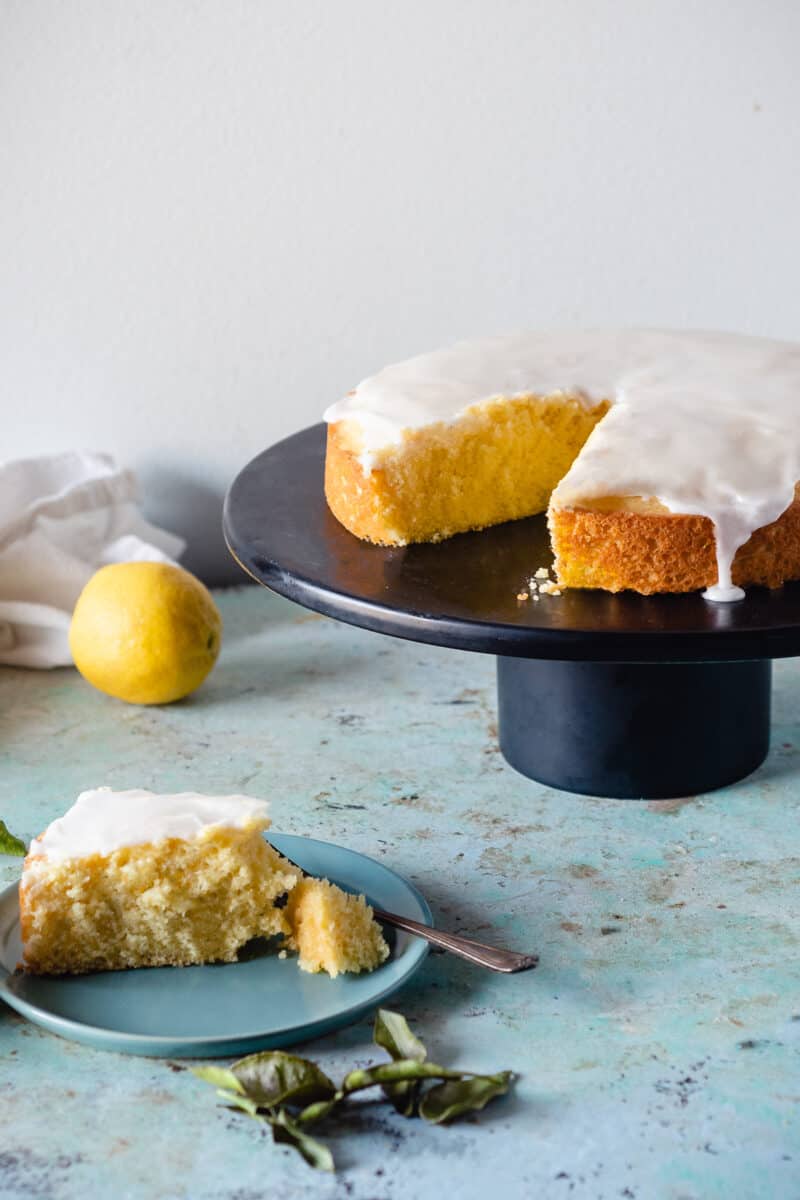 Yield: 8 servings
Makrut Lime Leaf Cake with Lime Icing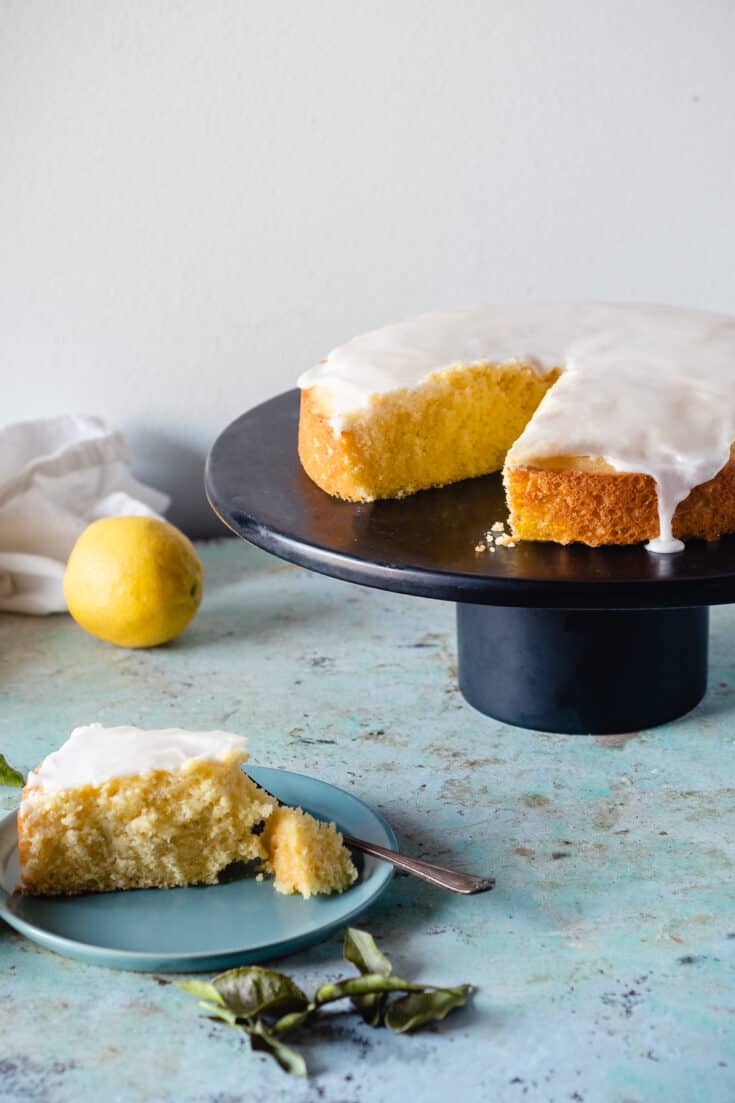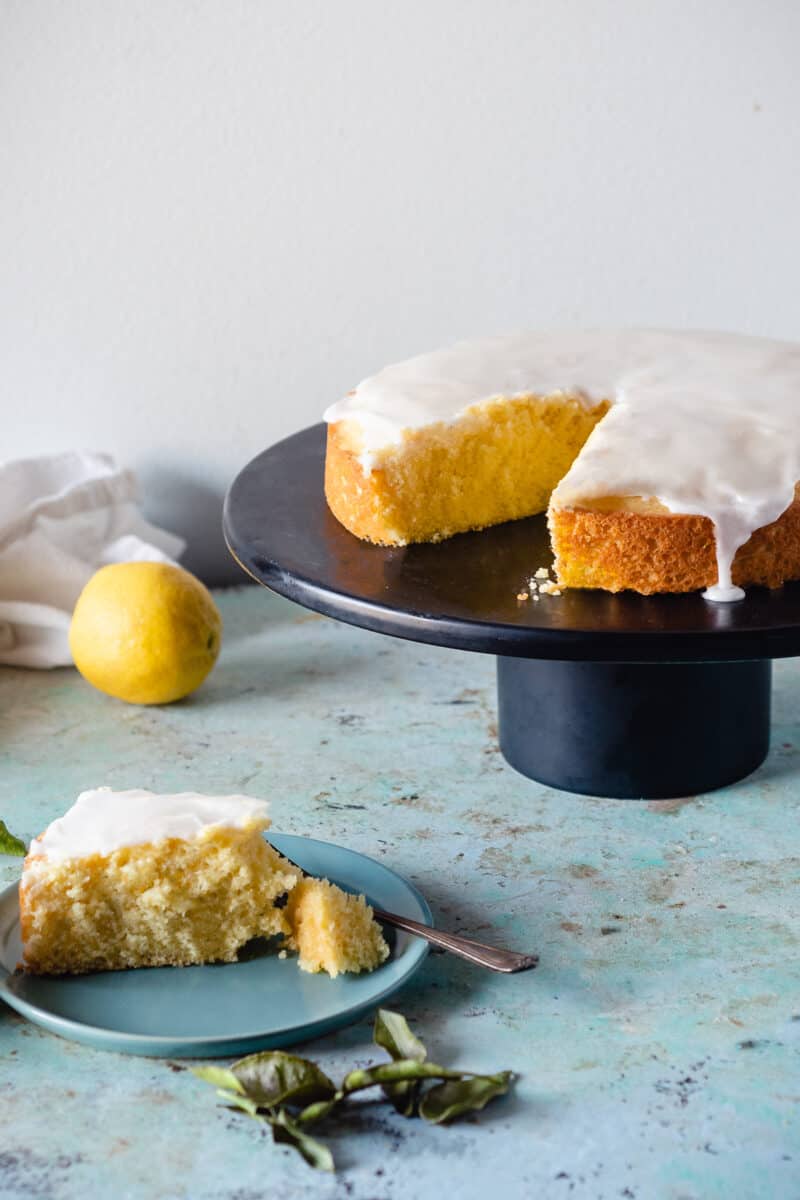 This cake takes advantage of the wonderful aromatic citrus flavors in makrut lime leaves by steeping the leaves in melted butter and then straining out and discarding the leaves. You can find fresh or frozen lime leaves often sold under the name kaffir lime leaves at Asian grocery stores. You can find dried lime leaves at some spice shops and online. Fresh and frozen leaves have the brightest flavor, but this still works well with dried leaves. Because the size of the leaves and the freshness of the leaves we tend to find in the US vary widely, the amount you need here is imprecise. If your leaves smell really fresh you can get away with less, if they are older and drier and smaller you may want to use more. If you can't find lime leaves, you could steep a chopped stalk of lemongrass in butter (or even skip infusing the butter and just use it softened). It will be a different but still absolutely delightful cake. The lime zest and juice I use here is from Persian limes (the limes you usually find at American grocery stores). Be sure to grate the lemon and lime zest directly into the sugar to release the oils and maximize the flavor.
Total Time
1 hour
50 minutes
Ingredients
For the cake
1/2 cup (113 g, 1 stick) unsalted butter
1 cup (200 g) sugar
zest of one lemon
zest of one lime
1/2 cup (105 g) coconut oil, melted
4 large eggs
2 cups (250 g) all-purpose flour
1 1/2 teaspoons baking powder
1/2 teaspoon kosher salt
For the icing
1 cup (125 g) confectioners' sugar
juice of one lime
Instructions
Add the lime leaves and butter to a small saucepan and melt the butter over medium heat. When the butter is melted, remove from heat, cover, and steep for one hour. Strain and discard the lime leaves and reserve the butter. It should smell wonderful.
Preheat oven to 350°F. Line the bottom of a 9-inch round cake pan (at least 2-inches deep) with parchment paper and spray the pan with nonstick spray.
Add the sugar to a small mixing bowl and zest the lemon and lime over the sugar with a microplane zester. Stir to release the citrus oils.
Add the sugar, butter, and coconut oil to a stand mixer fitted with the paddle attachment and mix over medium-high speed for about 1 minute. Add the eggs and mix over medium-high speed for about 3 minutes. The mixture will look grainy and curdled (don't worry, it's fine).
In a large mixing bowl, add the flour, baking powder and salt and whisk together. Add the wet mixture to the dry ingredients, and stir by hand until just combined. The batter will be thick.
Spread into the prepared cake pan and smooth into an even layer. Bake until a toothpick stuck into the middle of the cake comes out clean, about 30-35 minutes.
Make the icing. Add the confectioners' sugar and lime juice to a mixing bowl and stir until the mixture forms a thick glaze.
Let the cake cool in the pan for about 10 minutes. Remove from the pan and place upright on a cake stand or plate and top with the icing.
Notes
Keeps at room temperature for up to 5 days.
Nutrition Information:
Yield:
8
Serving Size:
1
Amount Per Serving:
Calories:

429
Total Fat:

16g
Saturated Fat:

12g
Trans Fat:

0g
Unsaturated Fat:

3g
Cholesterol:

93mg
Sodium:

261mg
Carbohydrates:

65g
Fiber:

1g
Sugar:

39g
Protein:

7g