I may earn from purchases through links in this post.
This strawberry rhubarb buckle is just the thing to bake right now.
"Now" meaning, whenever you're reading this and happen to be in the possession of some rhubarb and strawberries.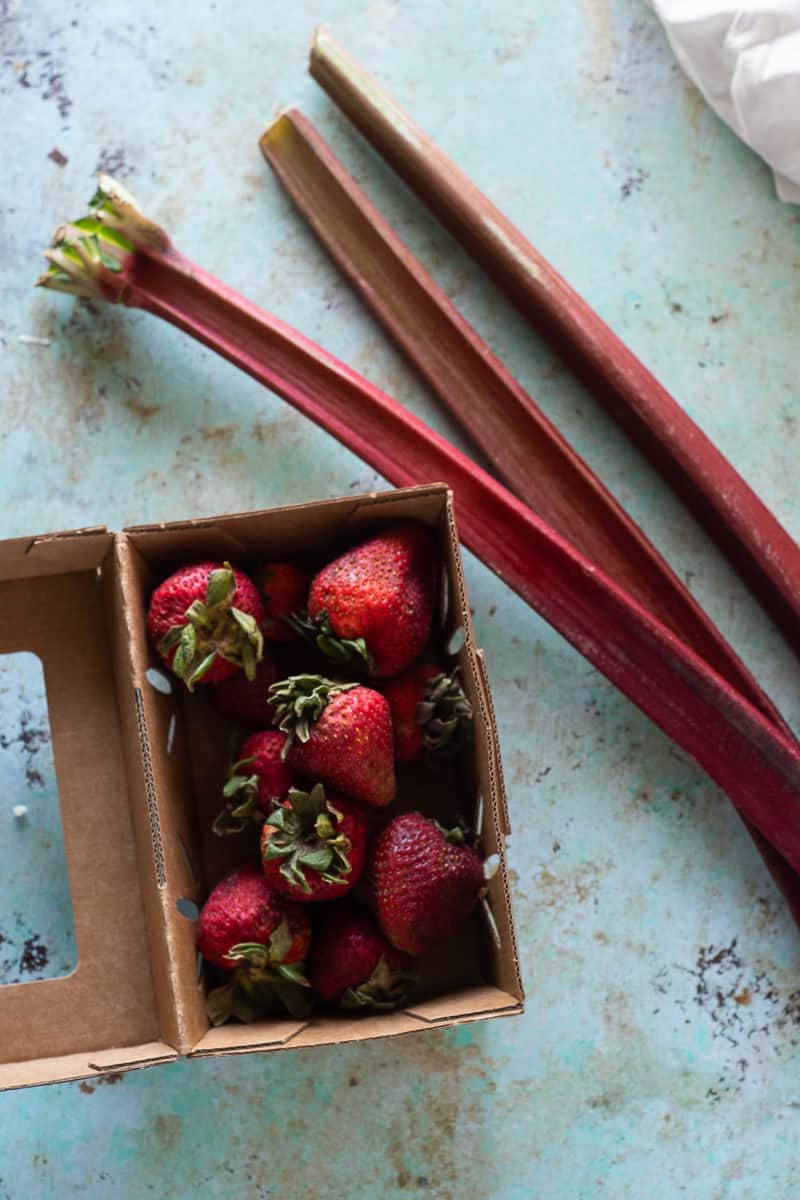 Buckles are part of the family of unfussy fruit desserts that includes things like crisps and crumbles and cobblers (and if you want a rhubarb crumble, a strawberry rhubarb crisp, or peach cobbler, I've got you covered). But buckles are more cake-like than the rest of the bunch.
In fact, I could probably call this a strawberry rhubarb cake or strawberry rhubarb torte and be accurate enough.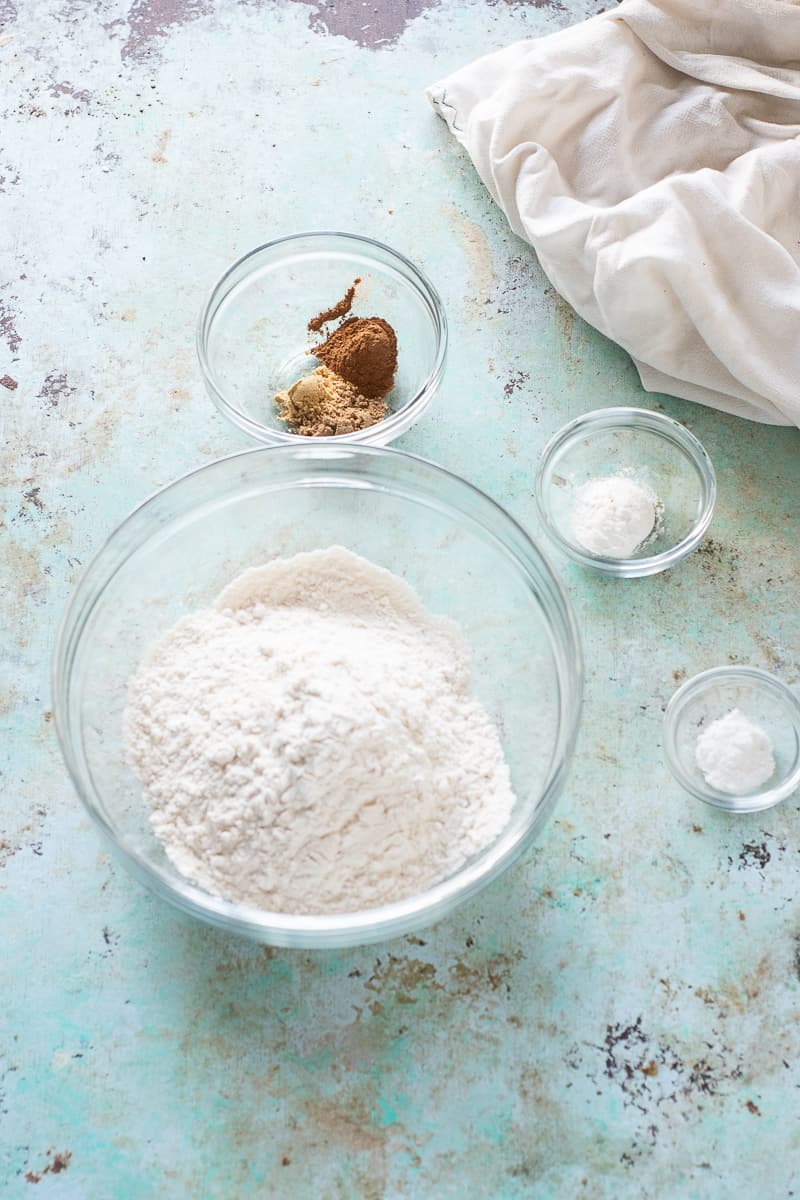 But buckles are a particular kind of cake rooted in home baking traditions that we too often overlook in favor of the fancy stuff that pastry chefs are doing at restaurants and bakeries. And so I stick with the homey label.
And this particular strawberry rhubarb buckle is proof that simple home baking can result in something outrageously delicious.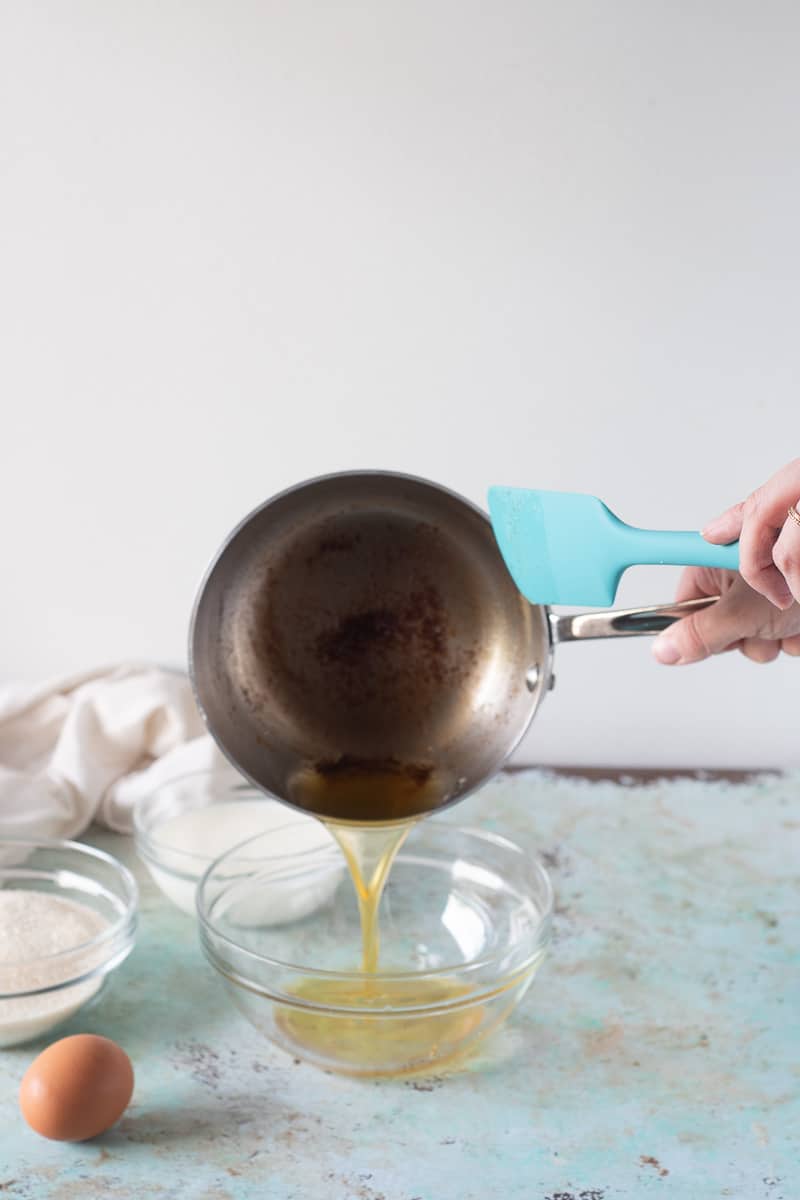 The batter comes together in a few minutes and doesn't require any fancy equipment. (There's no need for a stand mixer or even a hand mixer for this one.)
There's melted butter, which you can brown if you're so inclined (you should) for richness. There's a bit of buttermilk and an egg along with flour and the usual pantry staples.
They're easily stirred together into a thick batter.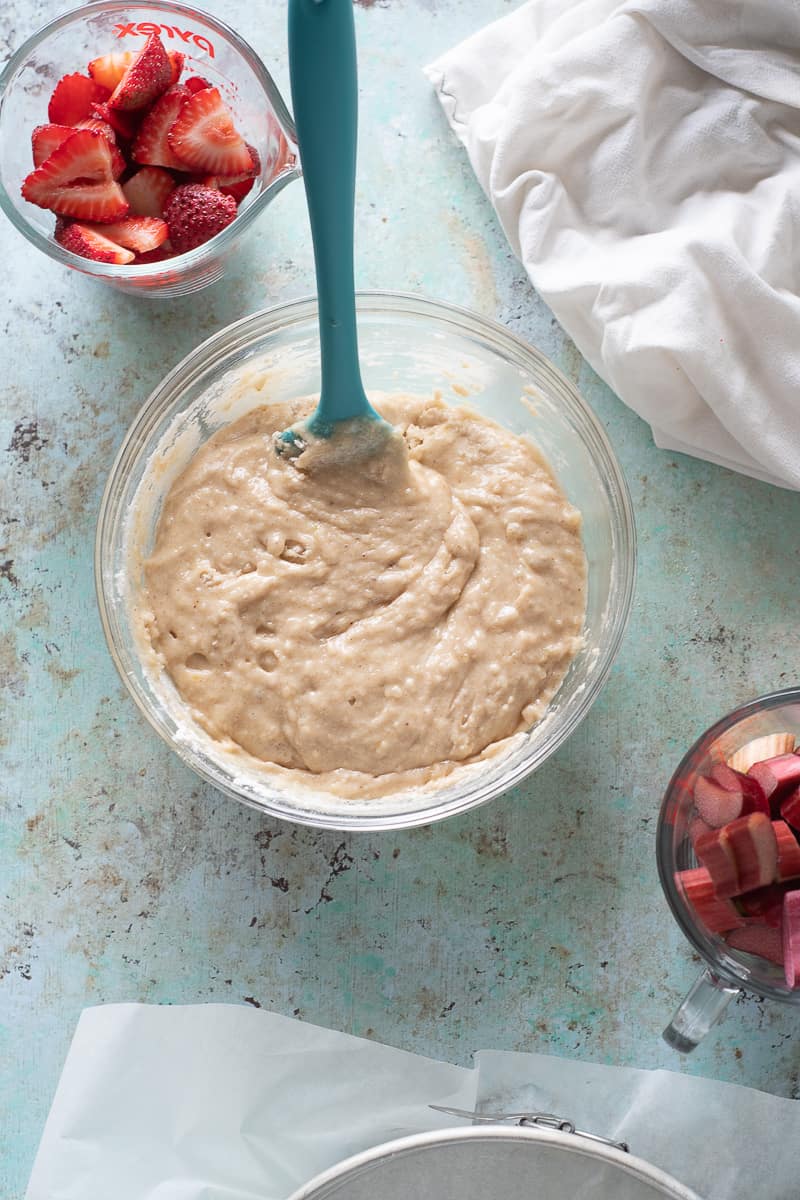 Then in goes a whopping three cups of fruit (okay, rhubarb is actually a vegetable).
It will seem as though the batter can barely contain all of the sliced strawberries and rhubarb.
But that's actually the key to the magic of the buckle.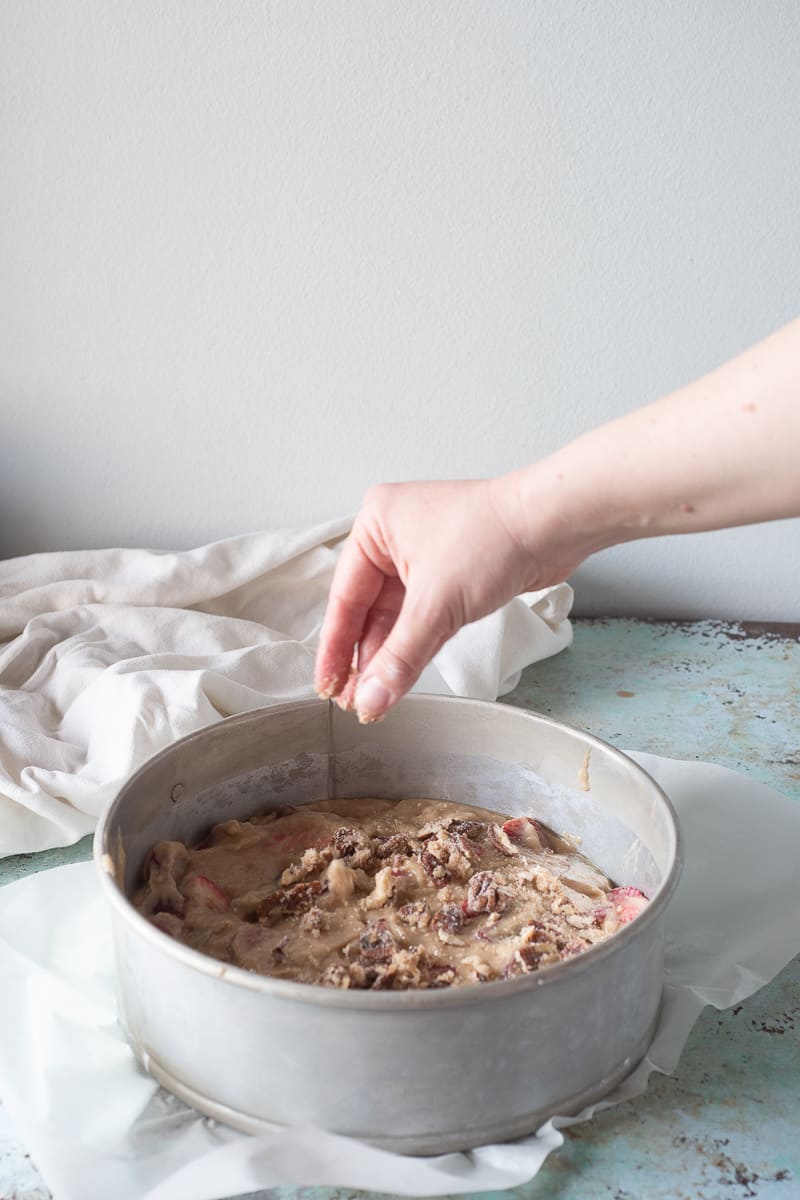 After being topped with a sprinkling a pecan streusel and taking a trip into the oven, the cake puffs up into a golden beauty.
The edges get slightly crisp, the top has a shimmer and a hint of crunch from the sugar and the nuts.
But the interior is soft and custardy with so many jammy bites from all the slumped strawberries and rhubarb.
It's been devoured in our house. I bet it won't last long in yours either.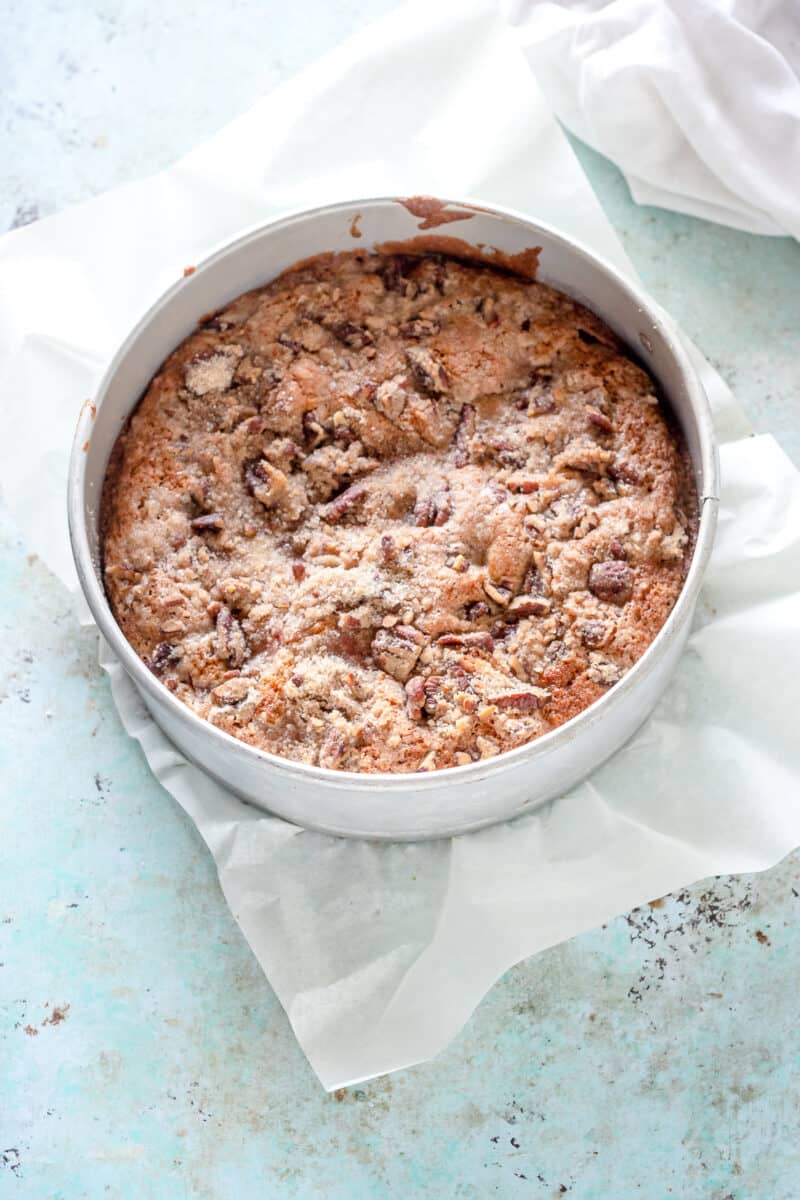 Yield: 1 9-inch round buckle. About 8 servings.
Strawberry Rhubarb Buckle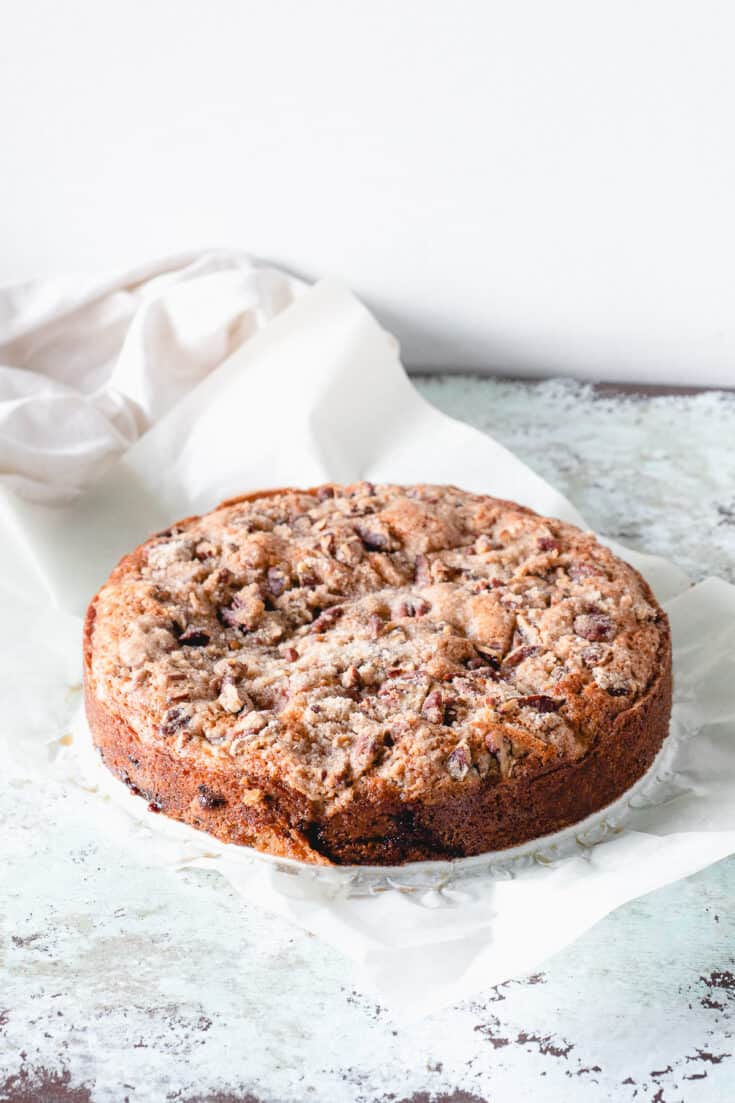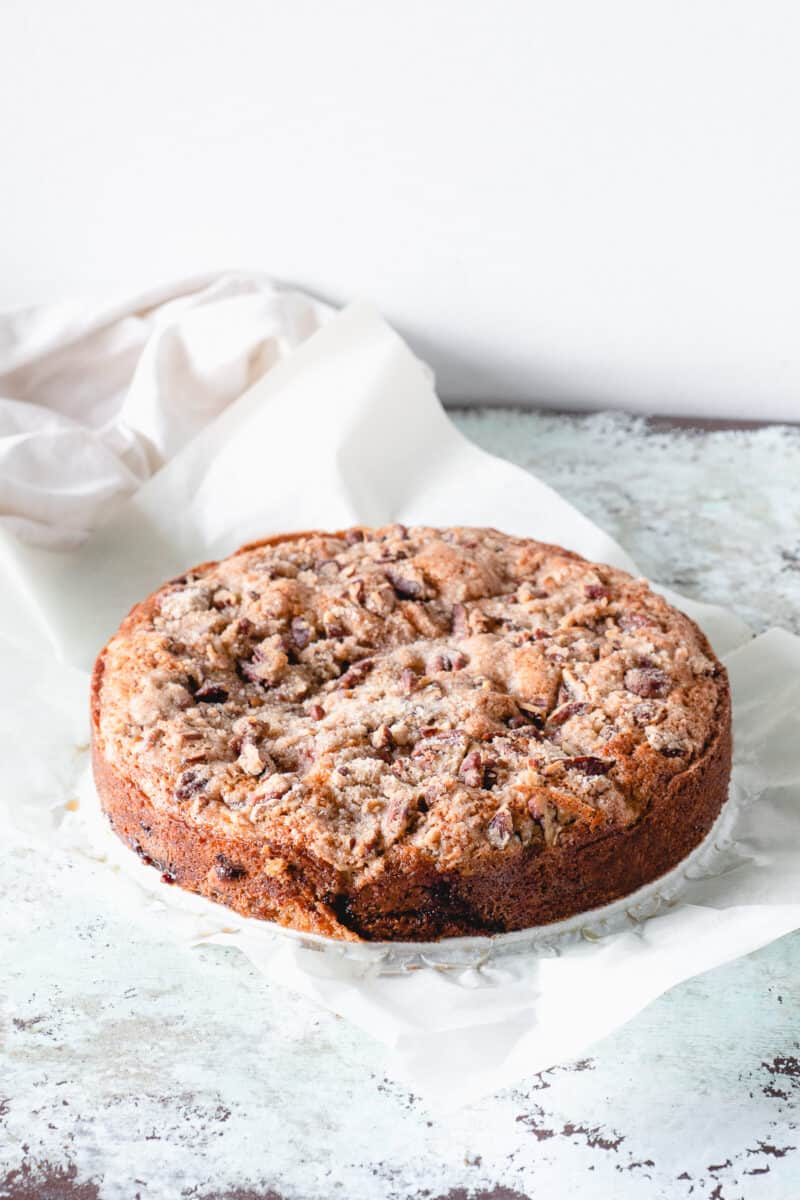 This buckle is a rustic fruit-laden cake with a golden exterior and an almost custardy interior.
The buttermilk helps to tenderized the crumb and adds a tangy note to balance the sweetness of the cake. You can take the extra step of browning the butter when you melt it to add more depth of flavor.
You can adjust the fruit to what you have available. An all rhubarb or all strawberry buckle would be lovely.
The mix of cinnamon, coriander, and ground ginger is particularly nice with the strawberries and rhubarb.
I use pecans in the streusel here, but sliced almonds would also be delicious.
Total Time
1 hour
15 minutes
Ingredients
For the streusel topping:
1/3 cup sugar
2 tablespoons all-purpose flour
2 tablespoons cold unsalted butter, cut into 1/2 inch cubes
1/4 teaspoon cinnamon
1/4 teaspoon ground coriander
1/8 teaspoon ground ginger
1/2 cup pecans, toasted and chopped
For the cake:
1 3/4 cups all-purpose flour
1 teaspoon baking powder
1/2 teaspoon baking soda
1/2 teaspoon kosher salt
1/2 teaspoon cinnamon
1/2 teaspoon ground coriander
1/4 teaspoon ground ginger
6 tablespoons unsalted butter, melted and cooled
1 cup sugar
1 large egg
1/2 cup buttermilk
1/2 teaspoon vanilla extract
2 cups rhubarb, sliced 1/2-inch thick
1 cup strawberries, sliced 1/4-inch thick
Instructions
Preheat oven to 350°F. Line a 9-inch round springform pan with parchment paper and spray with nonstick spray.
Make the streusel topping. In a small bowl, combine the sugar, flour and butter. With a fork or a pastry cutter, cut the butter into the flour until the mixture is crumbly. Stir in the cinnamon, coriander, ginger and pecans. (Refrigerate if your kitchen is hot.)
In a large mixing bowl, whisk together the flour, baking powder, baking soda, salt, cinnamon, coriander, and ginger.
In a separate mixing bowl, add the melted butter, sugar, egg, buttermilk, and vanilla extract and stir until thoroughly combined.
Add the wet ingredients to the dry ingredients and stir until just combined. It will be a thick batter. Stir in the rhubarb and strawberries.
Spread the batter evenly over the bottom of the prepared pan with a spatula. Sprinkle the streusel over the top.
Bake for about 55-60 minutes, or until the buckle is a deep golden brown and a toothpick inserted into the center comes out clean.
Cool on a rack for at least 20 minutes before serving. Serve warm or at room temperature.
Notes
Keeps at room temperature for about 3 days.
Recommended Products
As an Amazon Associate and member of other affiliate programs, I earn from qualifying purchases.
Nutrition Information:
Yield:
8
Serving Size:
1
Amount Per Serving:
Calories:

413
Total Fat:

17g
Saturated Fat:

8g
Trans Fat:

0g
Unsaturated Fat:

8g
Cholesterol:

54mg
Sodium:

314mg
Carbohydrates:

61g
Fiber:

3g
Sugar:

36g
Protein:

5g