I may earn from purchases through links in this post.
This is a later winter soup. A weeknight soup. A mostly from-the-pantry soup. A simple throw-it-together, simmer, blend, garnish and ladle into bowls and curl up on the couch in your sweatpants and watch some Netflix kind of soup.
I first learned about this soup when I came across it on Luisa's site about five years ago, and I'm pretty sure I went home and made it that night, and it quietly slipped into my winter repertoire.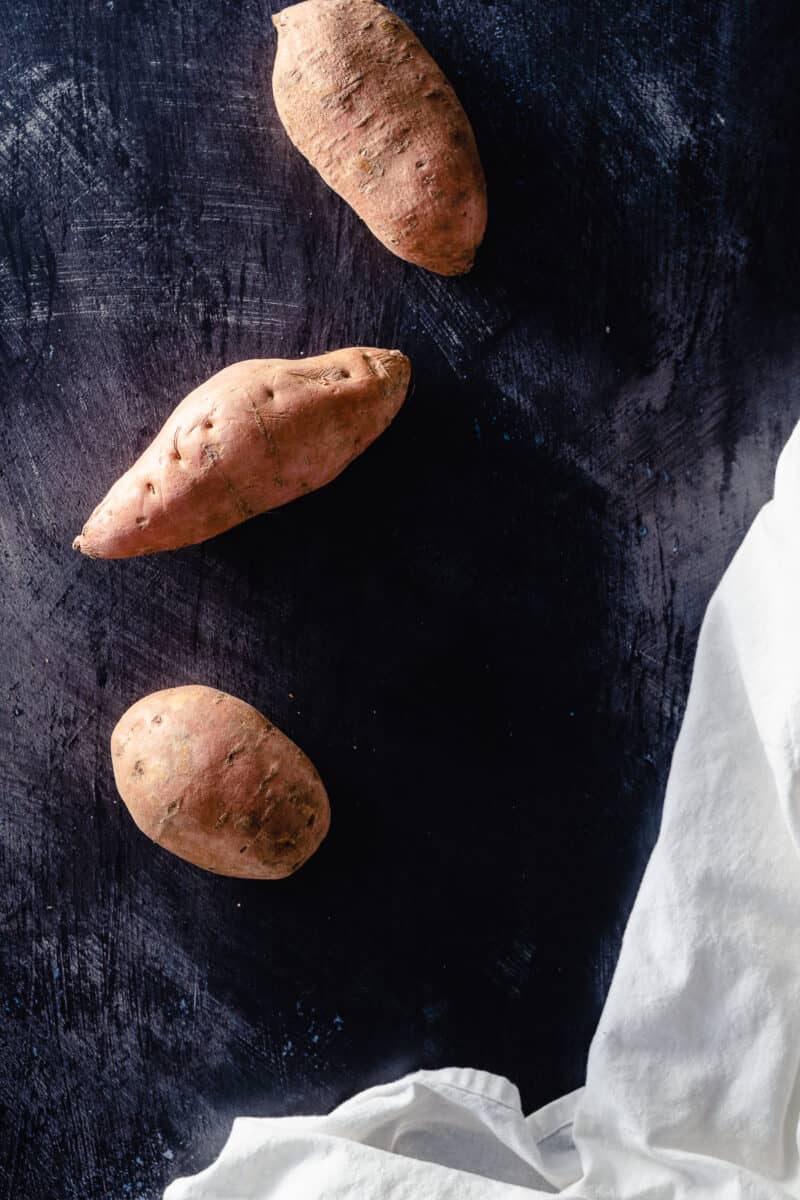 In February, I tend to have sweet potatoes and onions and garlic rolling around in my pantry.
They're the kind of produce that can keep for weeks, that I turn to when I've been a little lax about grocery shopping and want something resembling vegetable matter in my dinner.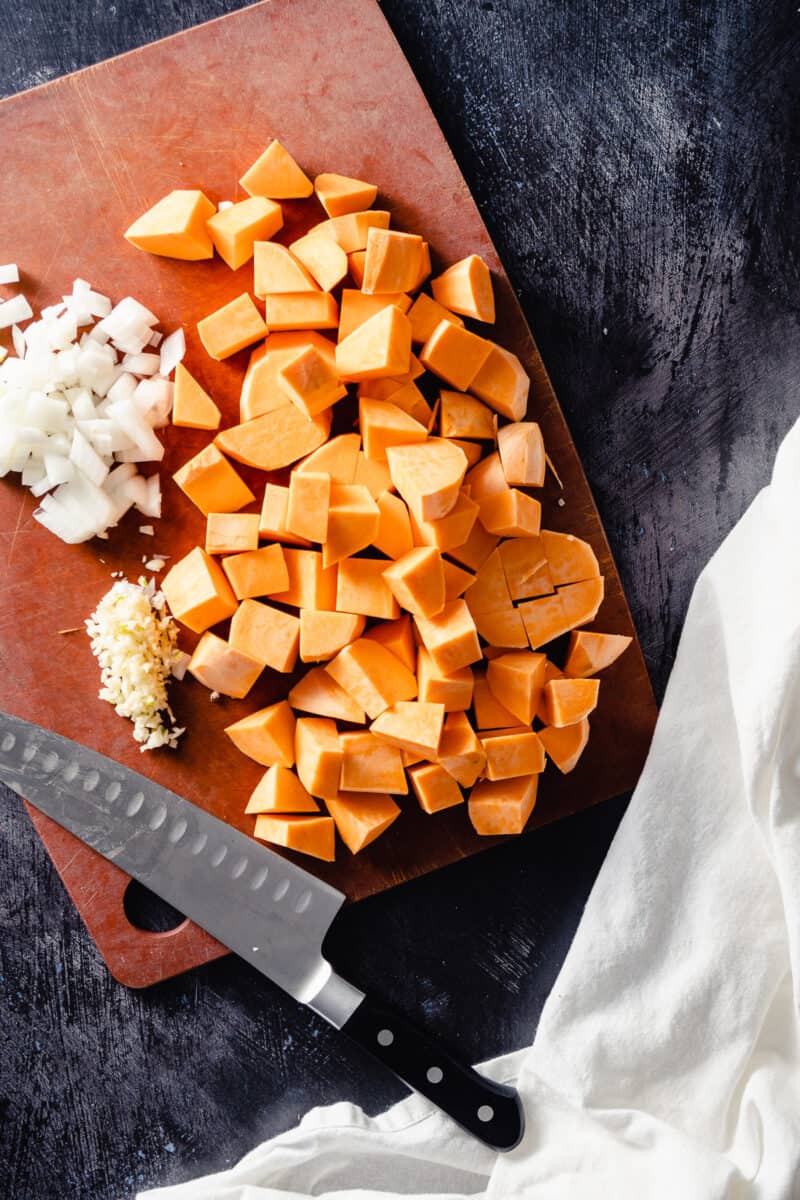 This soup relies on those pantry staples, which get simmered and blended into a velvety base, but the dish gets gussied up with frozen corn kernels for texture, molasses for sweetness, and cinnamon and cayenne and jalapeño pepper for spice and heat.
It's fast. It's cheap. It's good.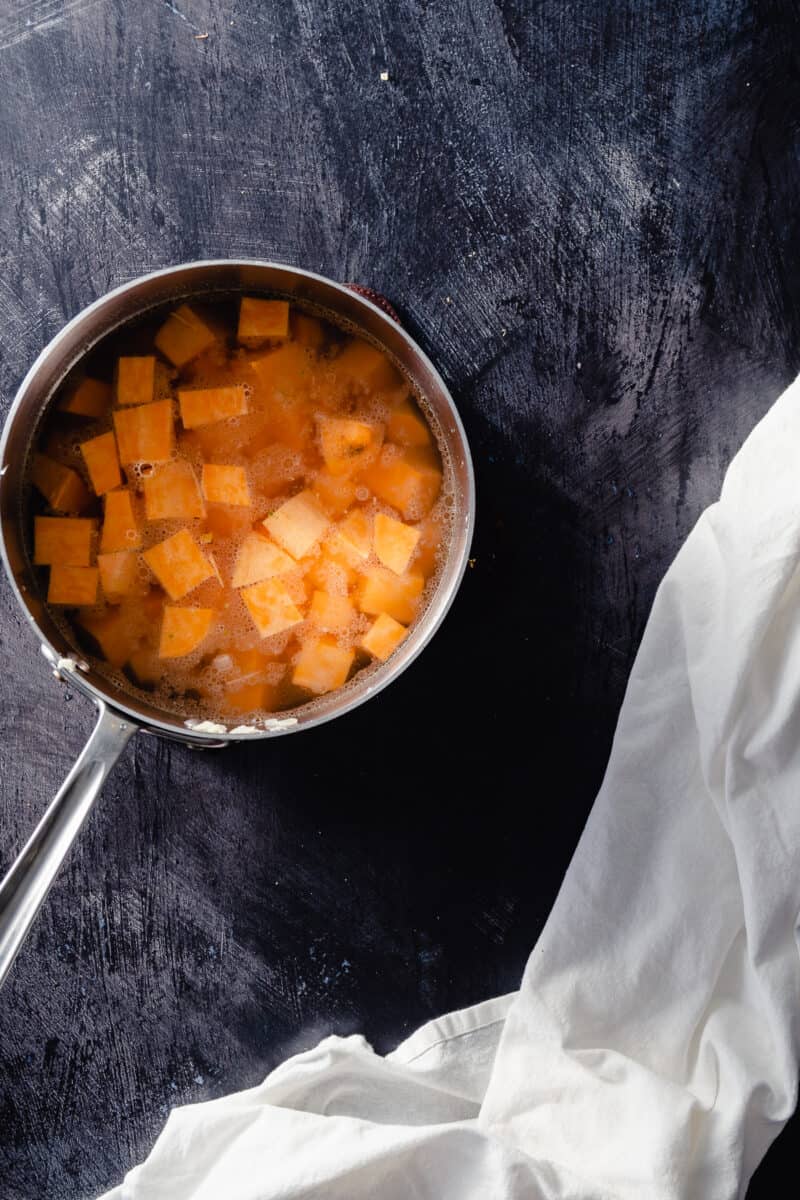 All the ingredients are easy to find at just about any grocery store. It doesn't require any fancy techniques or strange equipment.
It's nice to have a stick blender for this, but a regular blender or even a food processor will work if you have it.
It's low-fat and vegetable-heavy. It can be gluten-free or vegan if you check the ingredients on your broth.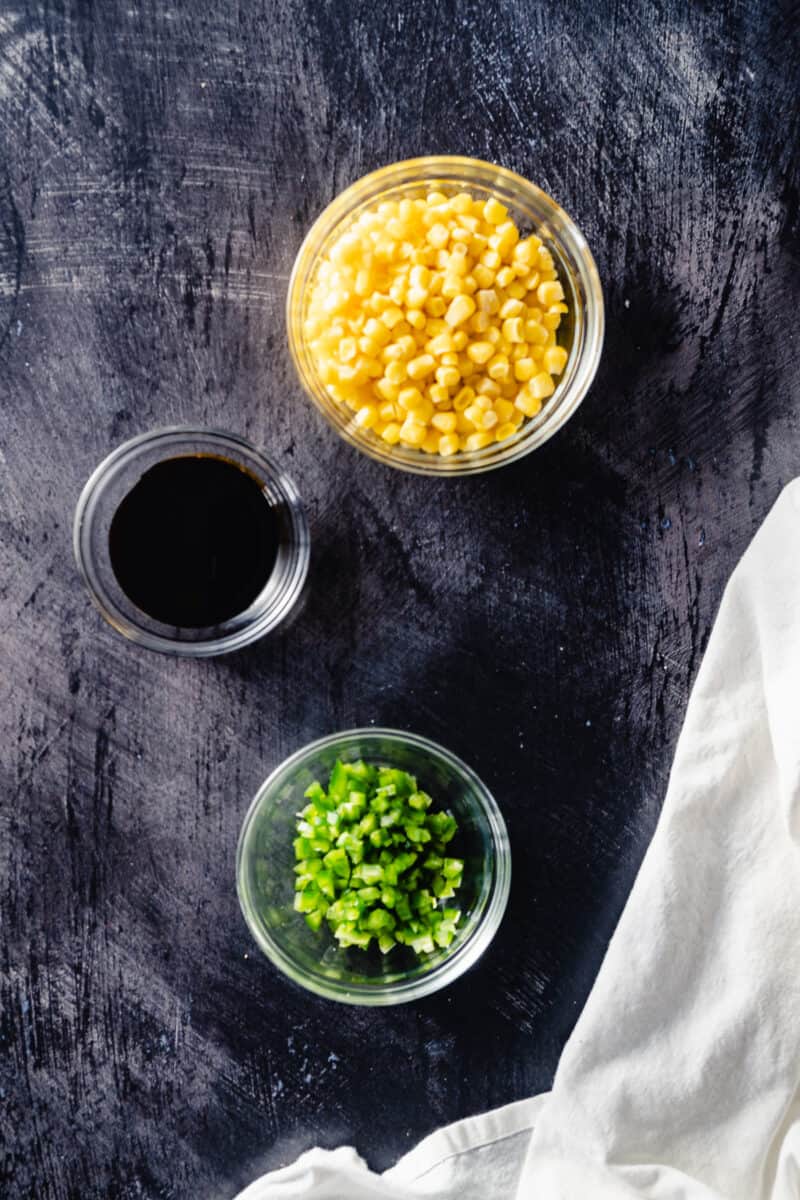 I sometimes like to serve it with cornbread, which is nice, but lately, we've just been having it on its own.
It's a soup for nights when you want something that tastes real without too much fuss. This is a soup for the way so many of us cook.
It's simple. It's nourishing. It's tasty.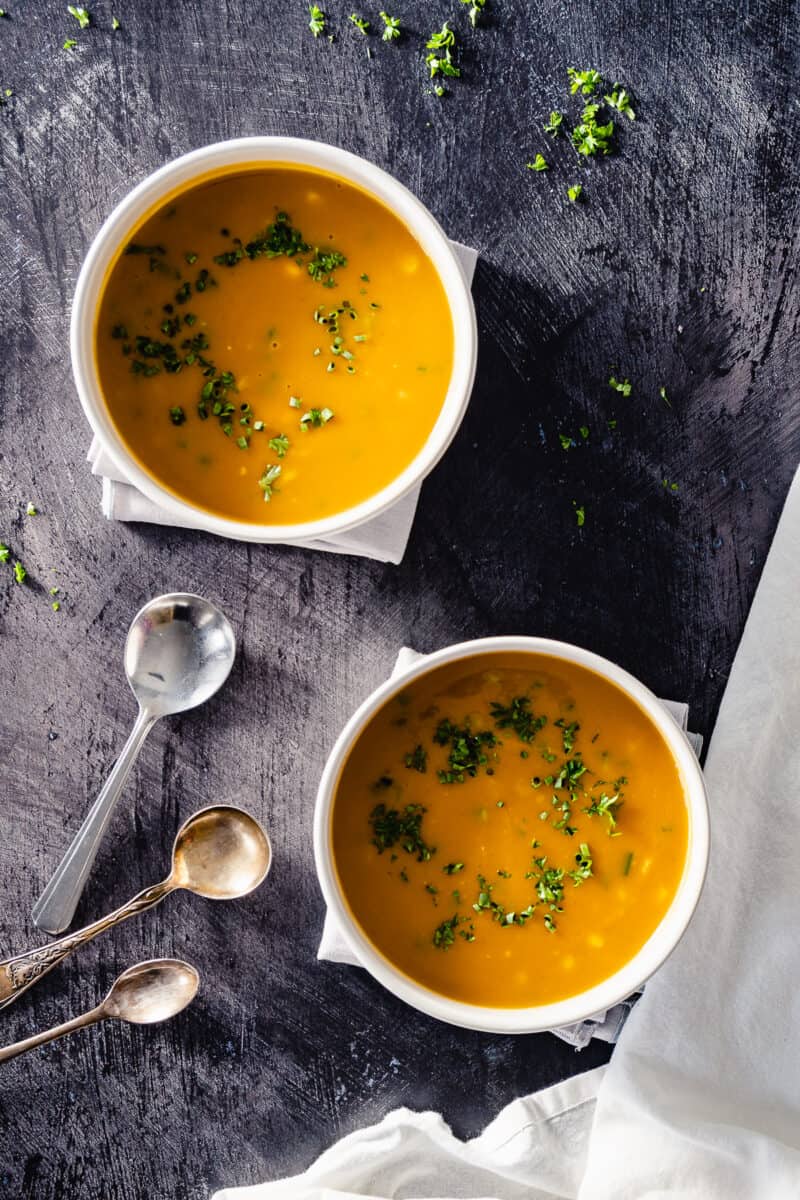 Looking for more soup inspiration? Try this carrot ginger soup, this hot and sour soup, this roasted cauliflower soup, or this lentil-sweet red pepper soup with cumin and black pepper.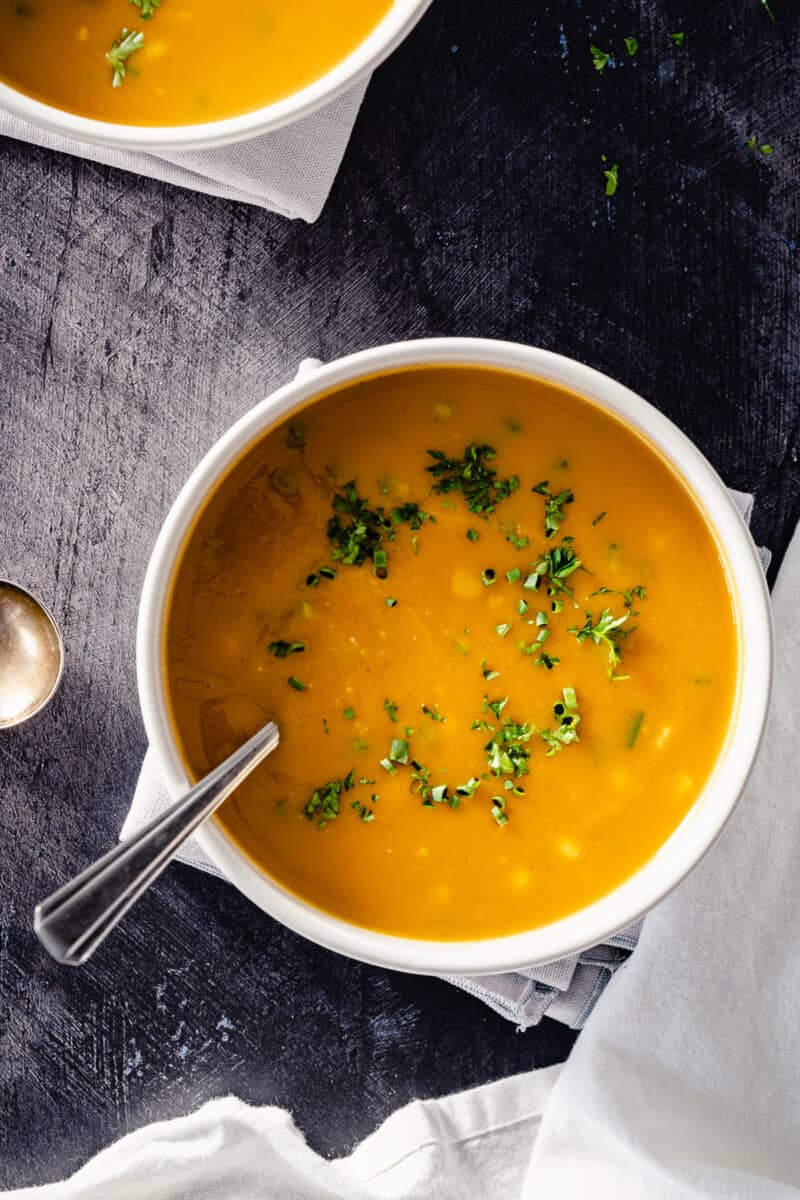 Yield: 4 servings
Corn, Jalapeno, and Sweet Potato Bisque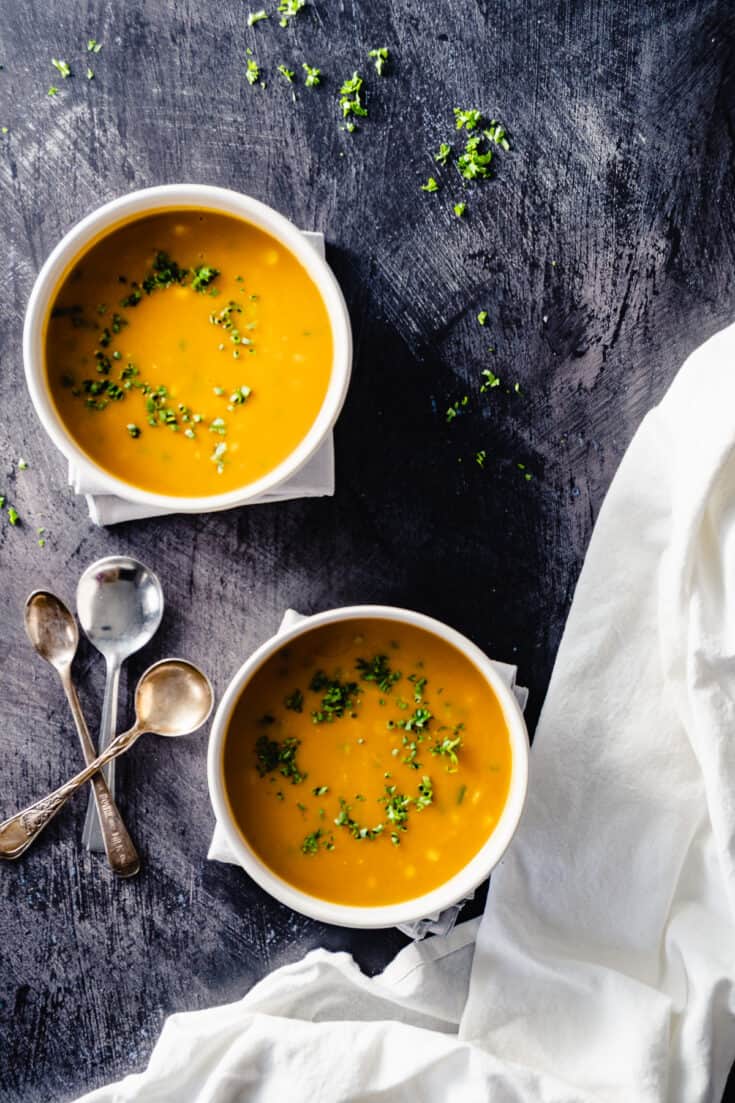 This is a simple soup that plays on the sweet and savory qualities of sweet potato. The heat here is noticeable, but still relatively mild. If you like things extra spicy, feel free to throw in a little extra cayenne or jalapeño. Note that if you intend to make this vegetarian/vegan you should be sure to use vegetable broth or water, and if you'd like to make it gluten free be sure that whatever broth you use is certified gluten free.
Ingredients
1 tablespoon neutral oil, (such as grape seed, vegetable, or peanut oil)
3 medium sweet potatoes, peeled and cut into 1-inch cubes
1/2 medium onion, roughly diced
2 cloves garlic, minced
4 cups vegetable or chicken broth, or water
1 cup fresh or frozen corn
1 medium jalapeño pepper, seeded and minced
2 tablespoons molasses
1/2 teaspoon salt
1/4 teaspoon cayenne pepper
a pinch of cinnamon
a few good cracks of freshly ground black pepper
lime wedges for serving
cilantro, parsley, or scallions for garnish, (optional)
Instructions
In a large heavy saucepan heat oil until it's shimmering. Add onions and garlic and saute until the onions are soft and becoming translucent, about 3 minutes. Add the sweet potatoes and broth and bring to a boil. Reduce heat to low, and simmer until sweet potatoes are tender, about 10 minutes.
Remove from heat and blend with an immersion blender (or a regular blender or food processor) until smooth.
Add the corn, jalapeño, molasses, salt, cayenne, cinnamon, black pepper. Stir well and heat for a few minutes until the soup is hot. Serve with a squeeze of fresh lime juice and if desired, some cilantro, parsley, or scallions.
Recommended Products
As an Amazon Associate and member of other affiliate programs, I earn from qualifying purchases.
Nutrition Information:
Yield:
4
Serving Size:
1
Amount Per Serving:
Calories:

275
Total Fat:

5g
Saturated Fat:

0g
Trans Fat:

0g
Unsaturated Fat:

4g
Cholesterol:

1mg
Sodium:

593mg
Carbohydrates:

57g
Fiber:

10g
Sugar:

24g
Protein:

7g
(Originally published February 26, 2014.)