I may earn from purchases through links in this post.
January brings with it a bounty of good intentions to eat better. The problem is that for those of us in cold climates, it's winter which means that we rarely want salads and smoothies.
(Even if occasionally a citrus, avocado, and shaved fennel salad or a pineapple mango ginger green smoothie is worth the chill.)
Which means that our best vegetable delivery systems come in the form of soups and stews and pretty much anything warm that gets ladled into bowls.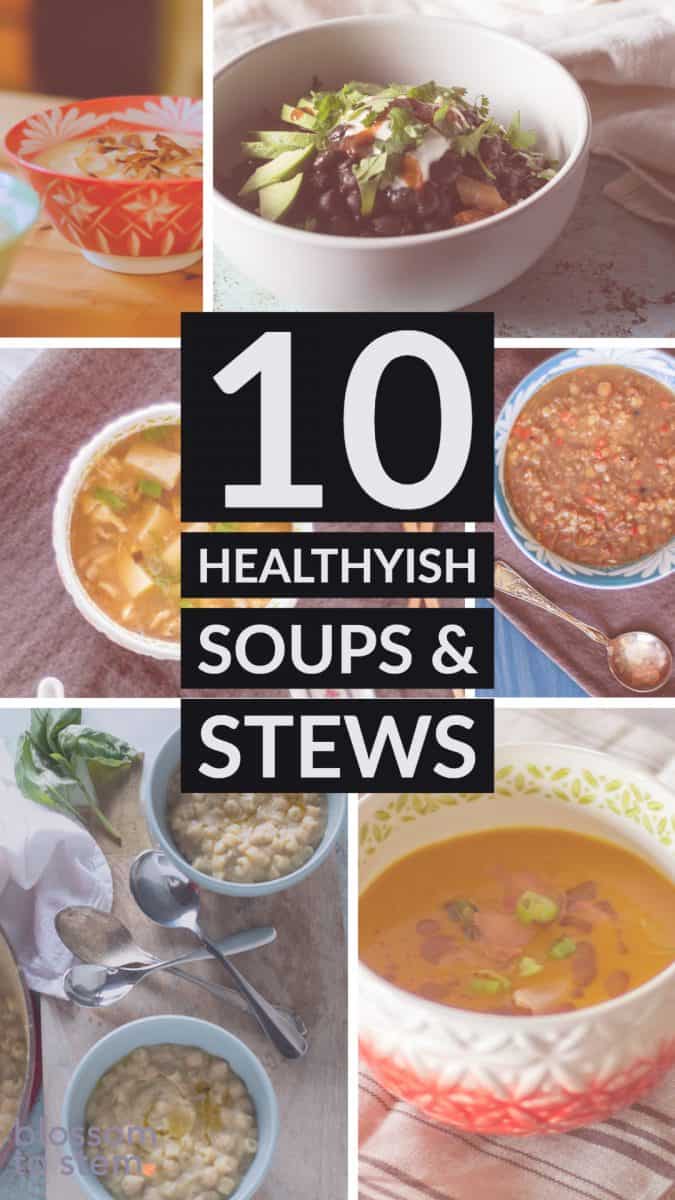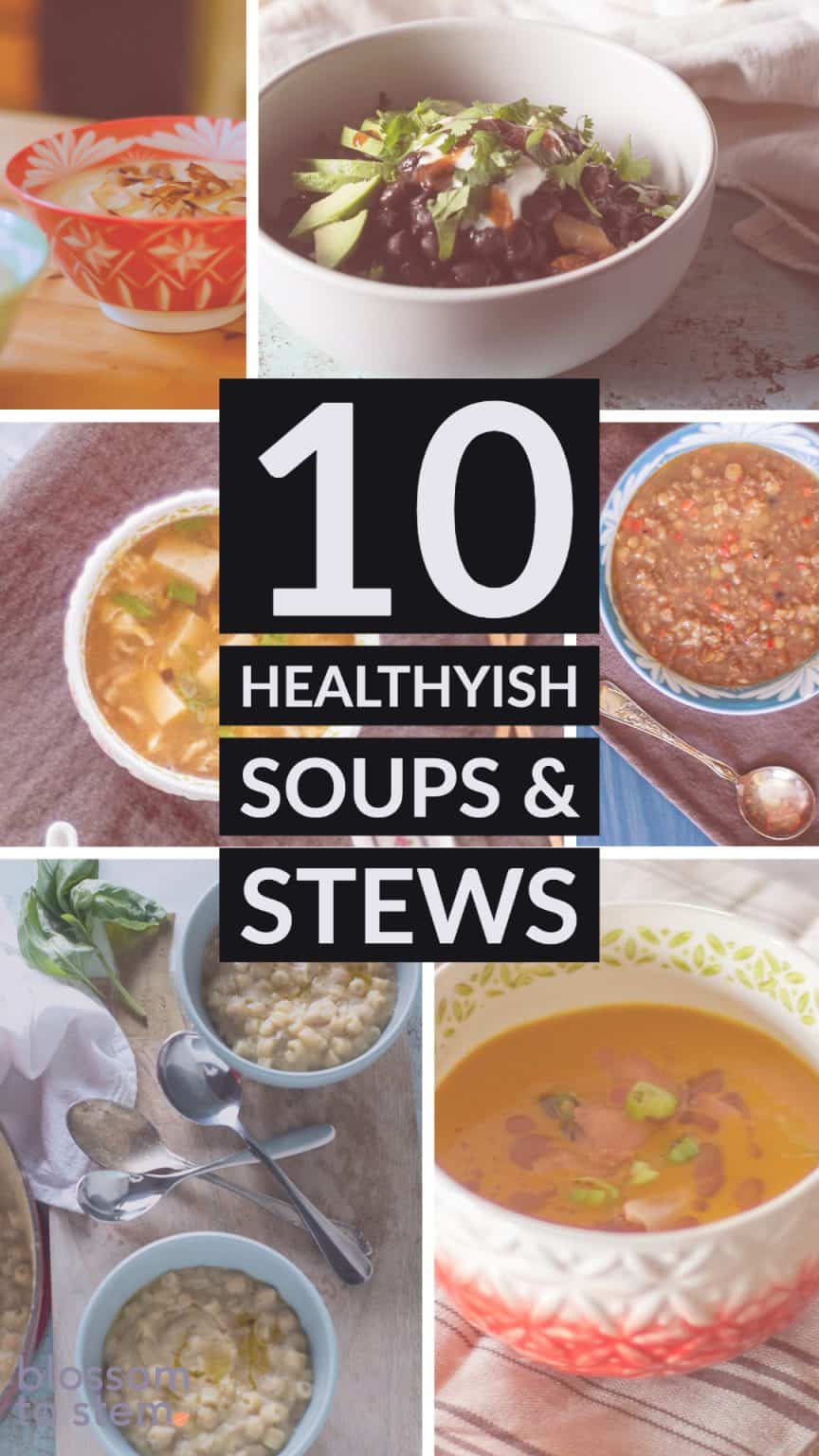 This collection is mostly vegetarian, calls for the kind of produce that's generally abundant in grocery stores in winter, and is meant to be doable for people with busy lives and only so much energy to devote to getting a meal on the table.
There's a range of flavor profiles here. If you like Italian go for the pasta e ceci or the roasted cauliflower soup. If Chinese or pan-Asian flavors are your thing try the hot and sour soup with (optional) bacon or the carrot ginger soup.
And the tart apple and squash soup is lovely for fans of contemporary American cooking.
And that's only half of the stuff on the list.
You don't need much fancy equipment for these.
I tend to make most of my soups and stews in a Le Creuset Dutch oven, but any large and heavy-bottomed pot will work.
If you like any soups pureed or even partially pureed for extra body, an immersion blender will make your life so much easier.
And a nice ladle will make dishing out any of these recipes a pleasure.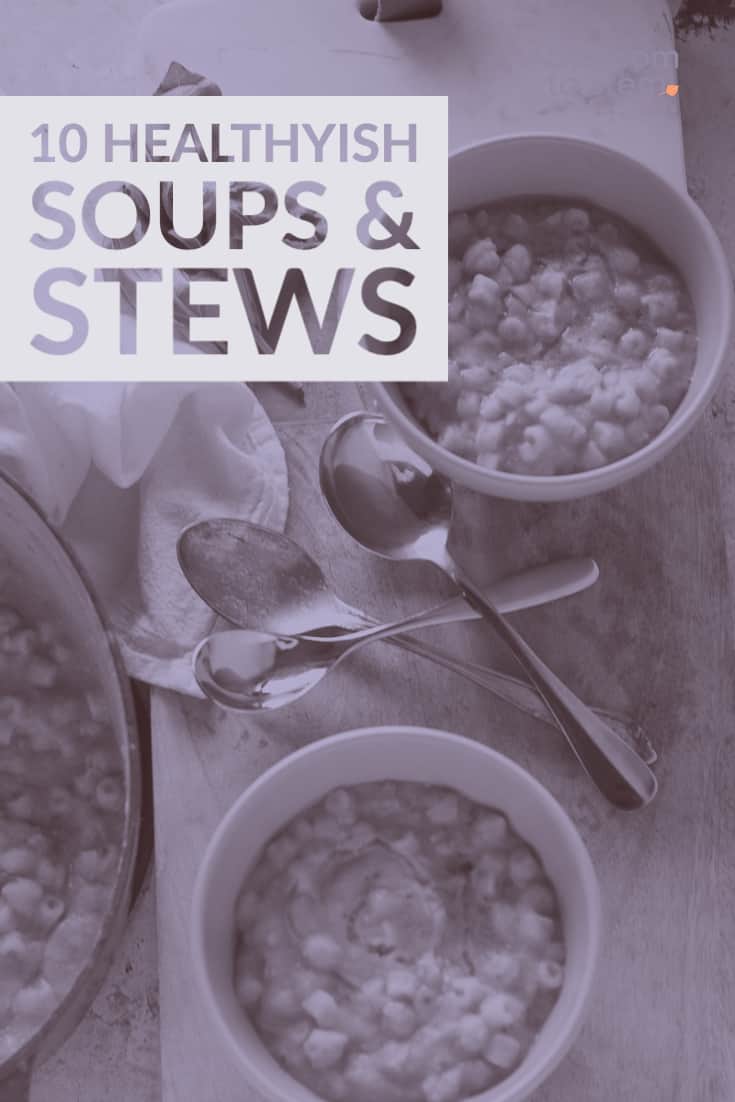 Healthyish Cold Weather Soups and Stewy Things
These cold weather soups and stews are generally healthyish and vegetable-focused (even if some of the call for chicken broth, a little bit of fish sauce, or some optional bacon).
They are all feasible on a weeknight, and most of them get better with age, which make for excellent make-ahead flexibility and leftover options.
These are the sorts of dishes I turn to when I'm looking for something that feels nourishing that still manages to warm you from from the inside.