I may earn from purchases through links in this post.
Can we talk about fish sauce for a minute?
It smells terrible, but it tastes delicious—so salty and funky with all of that wonderful umami flavor.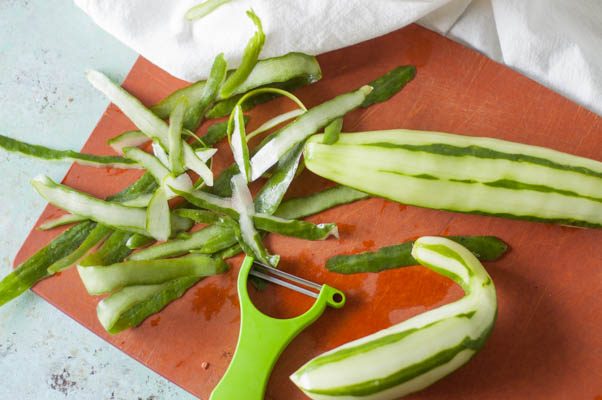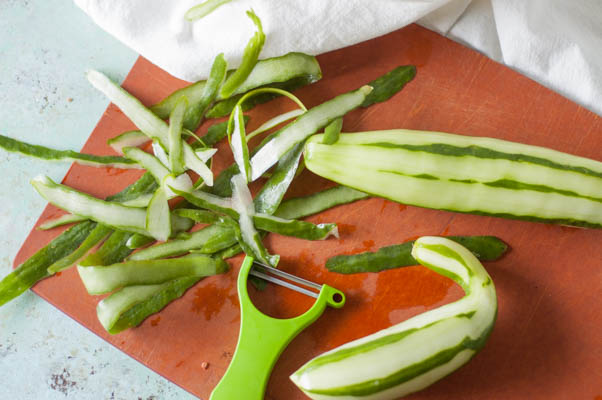 When I was a vegetarian (before I slid into pescatarianism and then back to omnivorism), the only exception I made was for fish sauce.
I didn't eat anything made with chicken broth, but I couldn't give up my Thai food, and fish sauce is pretty darn ubiquitous in that cuisine.
Mostly though, I just sort of willfully ignored the fact that I knew my pad kee mao with tofu (and extra basil) was made with a small amount of a product that contains fish.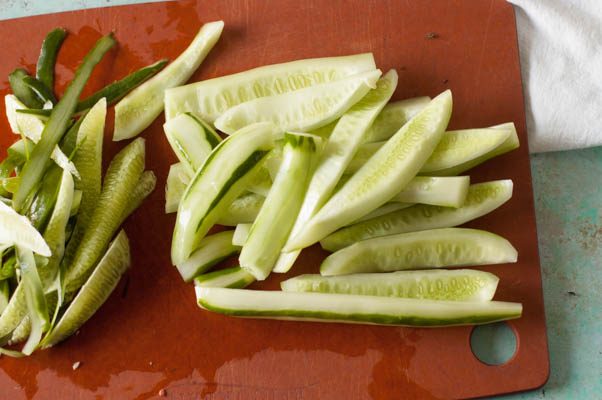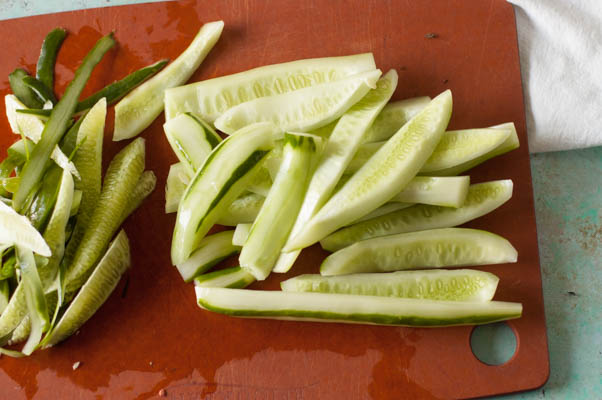 But for a long time, I didn't cook with it. I was intimidated by the idea that it was a fermented fish product. I was intimidated by the vast array of fish sauce at the Vietnamese grocery stores in my neighborhood.
There were so many strange labels and unfamiliar smells, and even though I knew that it was a component of many of my favorite dishes, I was unsure where to begin with it.
For a while, I fell back on the vegetarian excuse. I bought a bottle of vegetarian fish sauce, which, for the record, is fine but tastes nothing like fish sauce.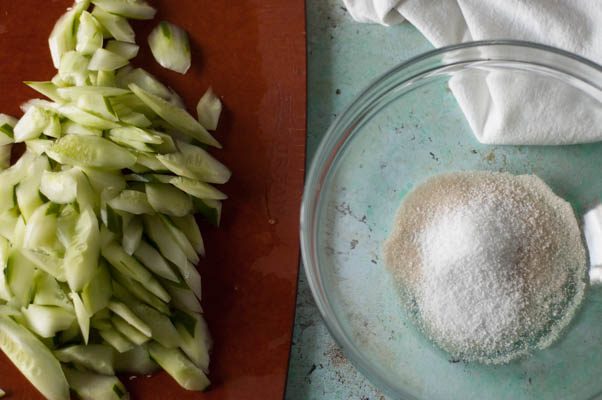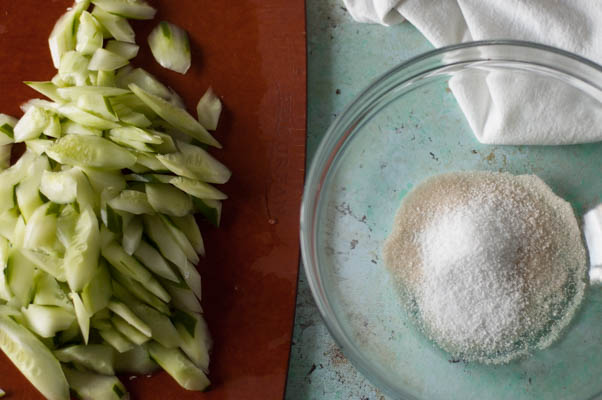 Fish sauce is made from anchovies (there are some Japanese varieties that use other fish) and salt, which are layered together in barrels and fermented for several months.
The anchovies break down and the resulting liquid is collected and sometimes mixed with some sugar to tame the potent flavor and bottled.
I usually keep a bottle of good and affordable Squid brand fish sauce around. The pricier Red Boat is what I look for when I'm looking for a no-sugar variety.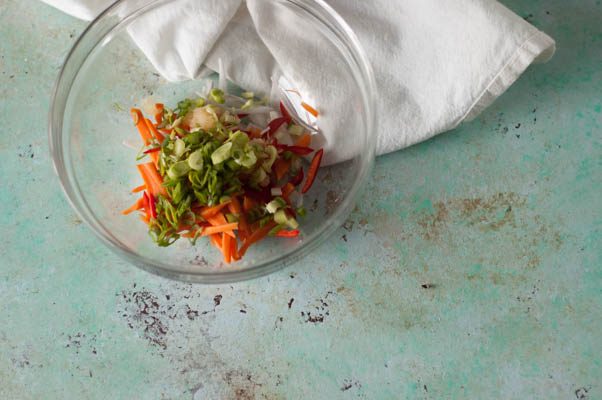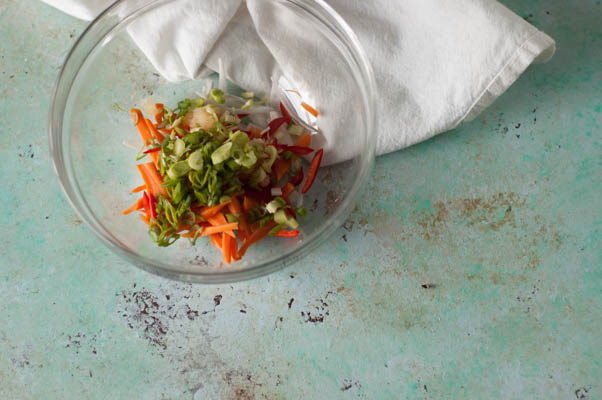 These days, I always have fish sauce around. It's a pantry staple. And with all of the great things we're hearing about probiotics, it seems wise to include fermented foods in our diets.
Which brings me to this cucumber kimchi. It comes from Andrew Zimmerman, the executive chef at Sepia, and it's a great gateway to fermented foods.
It's a fresh kimchi that's only fermented for a couple of days in the refrigerator before it's ready to go.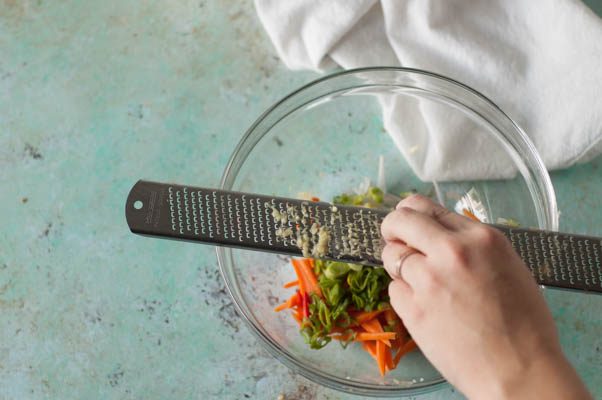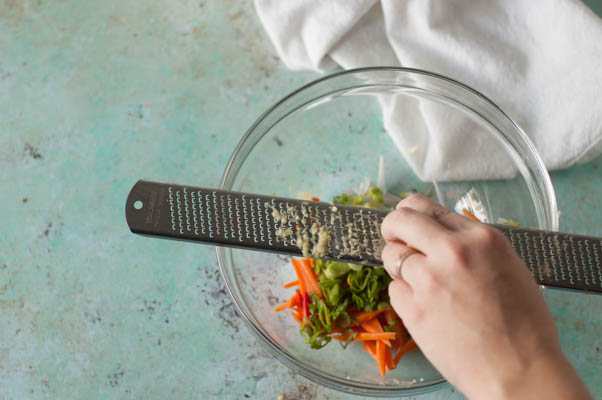 And while it's full of flavor, it's not as aggressive and intensely funky as some other kimchis I've eaten.
It is, however, crunchy and gingery and funky from fish sauce and fermented salted shrimp (which is optional for anyone who avoids shellfish).
It gets extra saltiness from soy sauce (or tamari for the gluten avoiders) and a bit of fruity heat from Korean chili powder.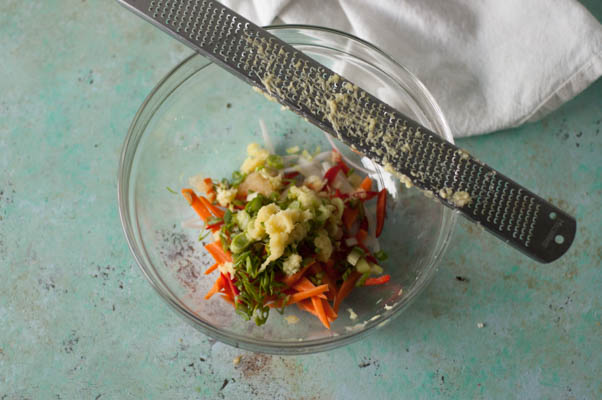 It also gets a little bit of richness from a drizzle of toasted sesame oil and sesame seeds.
Zimmerman said this cucumber kimchi is one of his favorite snacks (he recommends eating it chef-style, at midnight, from the container, while you stand with the refrigerator door open).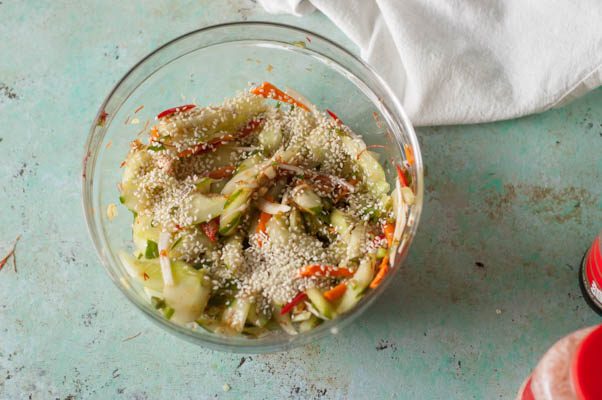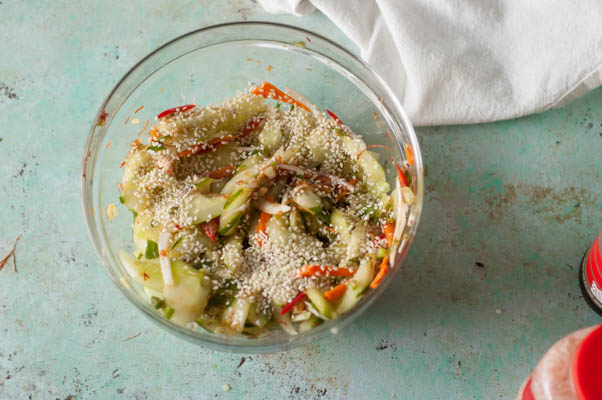 I recommend stealing forkfuls of it when no one is looking, serving it alongside a piece of fish or a bowl of Korean cauliflower, or using it as a condiment anywhere you would use a pickle.
But however you eat it, enjoy.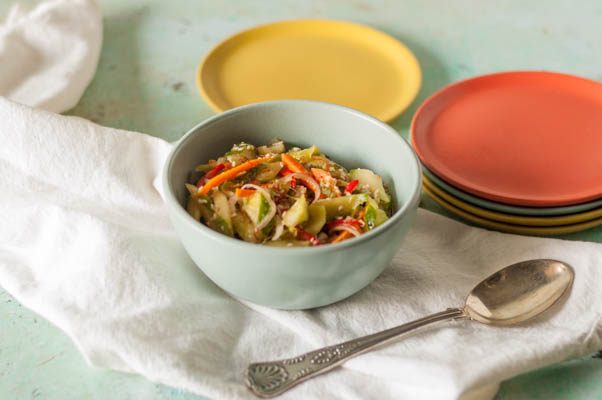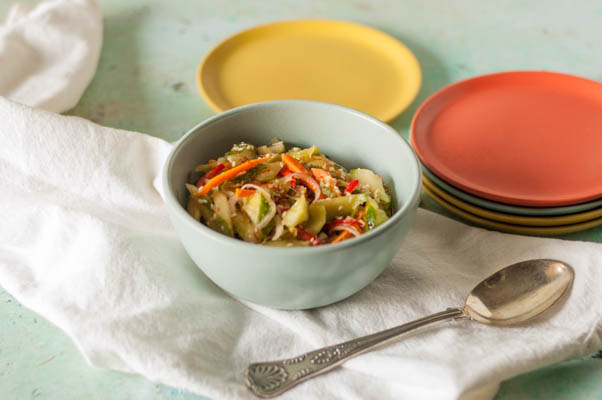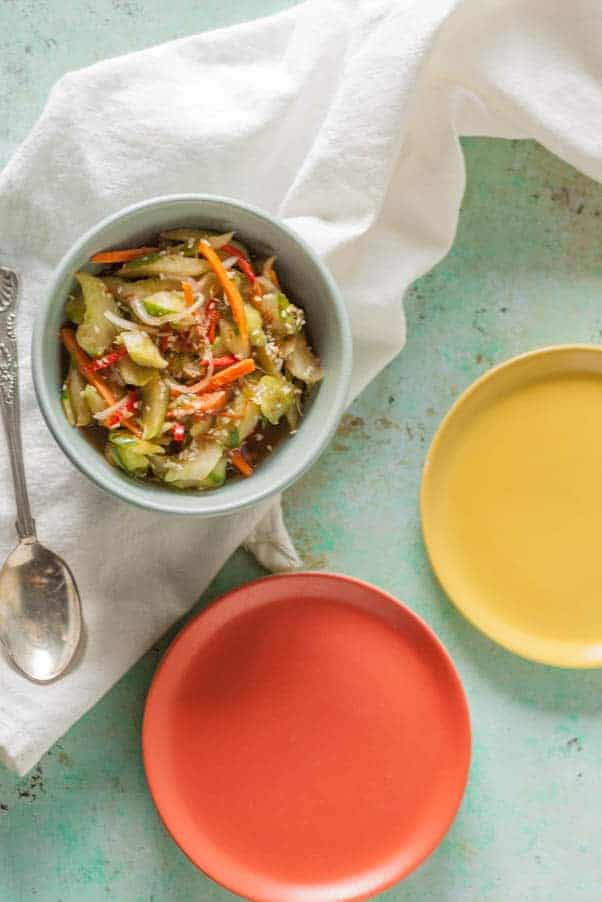 Yield: About 2 cups
Cucumber Kimchi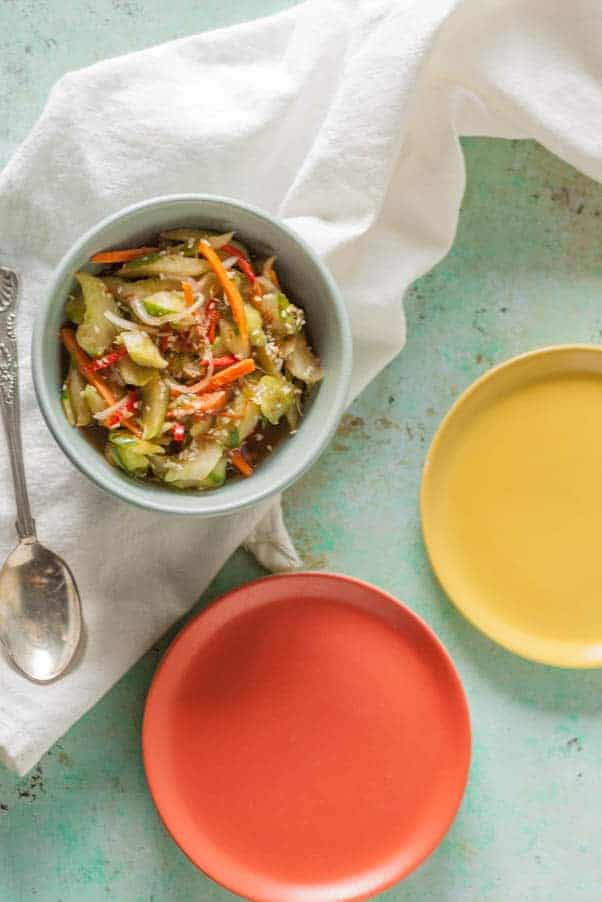 This cucumber kimchi is a fresh kimchi. It's only fermented in the refrigerator for a couple of days so the cucumbers stay crunchy and don't break down too much. Korean chili powder is fruitier and not as hot as chili flakes or cayenne pepper. You can substitute those varieties for the Korean chili powder, but use less. The salted shrimp is optional. It adds more funk and depth of flavor, but this will be fine without it. Use tamari rather than soy sauce if you'd like the dish to be gluten free.
Total Time
2 days
15 minutes
Ingredients
2 pounds cucumbers (I like Japanese cucumbers for this, but any variety will work)
2 tablespoons sugar
1 1/2 tablespoons salt
1 medium carrot, julienned
1 green onion, white and green parts, thinly sliced
1/2 red bell pepper, thinly sliced
1/4 small onion, thinly sliced
1 tablespoon Korean chili powder
4 cloves garlic, grated on a microplane
2-inch piece of ginger, peeled and grated on a microplane
1 tablespoon fish sauce
1 tablespoon soy sauce, or tamari
1/2 teaspoon salted shrimp, optional
1/2 teaspoon toasted sesame oil
1 tablespoon sesame seeds
Instructions
Peel the cucumbers (you can leave a little bit of peel for added texture or peel them entirely). Cut each cucumber in half the long way, and then cut each half in half the long way again. Slice away the seeds and discard. Slice the cucumbers into slices about an 1/8- to 1/4-inch thick. You don't want these to be paper thin–you want slices thick enough to retain some crunch.
In a large mixing bowl, toss the cucumbers with the sugar and salt and let sit for about 10 minutes. Rinse and drain the cucumbers.
Mix everything else together in a large mixing bowl. Add the cucumbers and toss to combine. Refrigerate, covered, for two to three days to allow it to ferment before eating.
Recommended Products
As an Amazon Associate and member of other affiliate programs, I earn from qualifying purchases.
Nutrition Information:
Yield:
24
Serving Size:
1
Amount Per Serving:
Calories:

19
Total Fat:

0g
Saturated Fat:

0g
Trans Fat:

0g
Unsaturated Fat:

0g
Cholesterol:

0mg
Sodium:

548mg
Carbohydrates:

4g
Fiber:

1g
Sugar:

2g
Protein:

1g