I may earn from purchases through links in this post.
Hot days call for easy meals that don't require turning on the oven or laboring over a hot stove.
We've been enduring a heat wave for the last couple of weeks around here, and I have barely had the desire to cook at all. But even if my appetite is a little suppressed by the heat, we still need to eat.
These sesame-lime soba noodles have been just the ticket.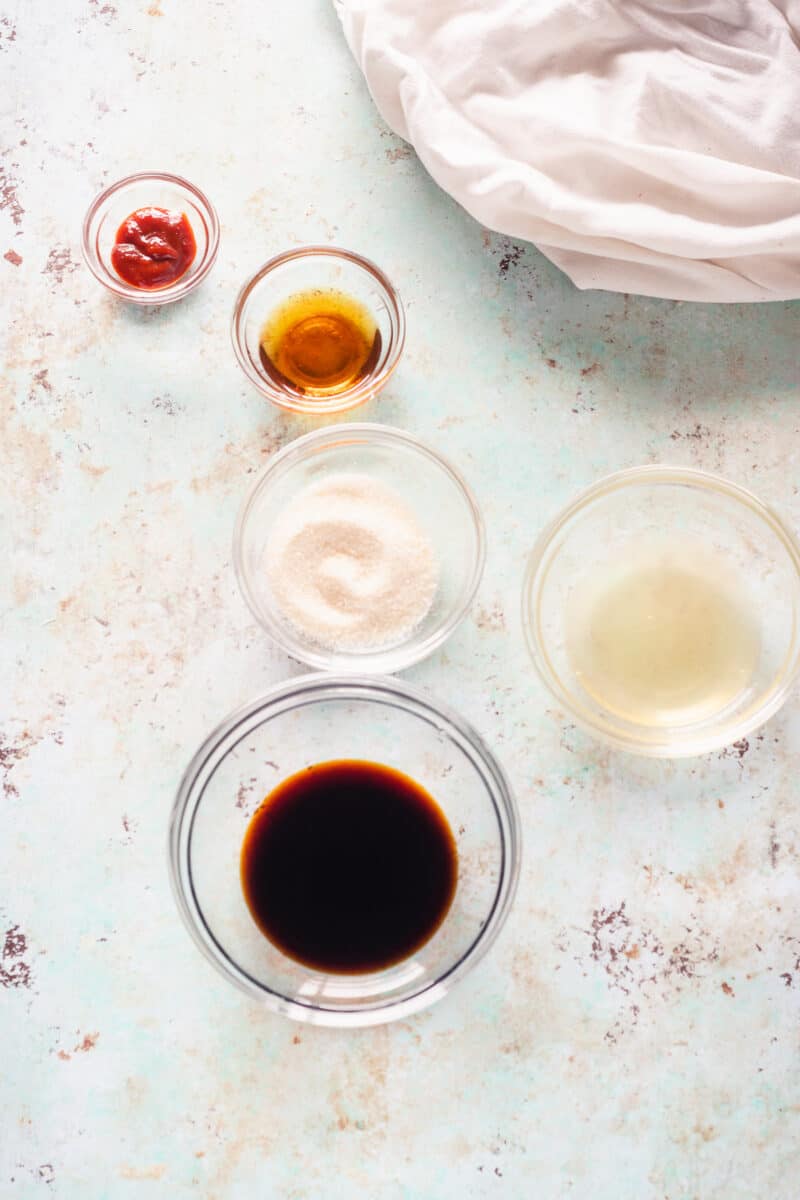 All the work can be accomplished in the amount of time it takes for a pot of water to come to a boil.
The sauce is mercifully easy to make. (Even easier than my basil peanut sauce.)
It's just a matter of whisking together a bit of soy sauce, rice vinegar, lime juice, sugar, sesame oil, and sriracha until the sugar dissolves.
And it hits all of my favorite hot-sour-salty-sweet buttons. It's pretty much slurpable all on its own.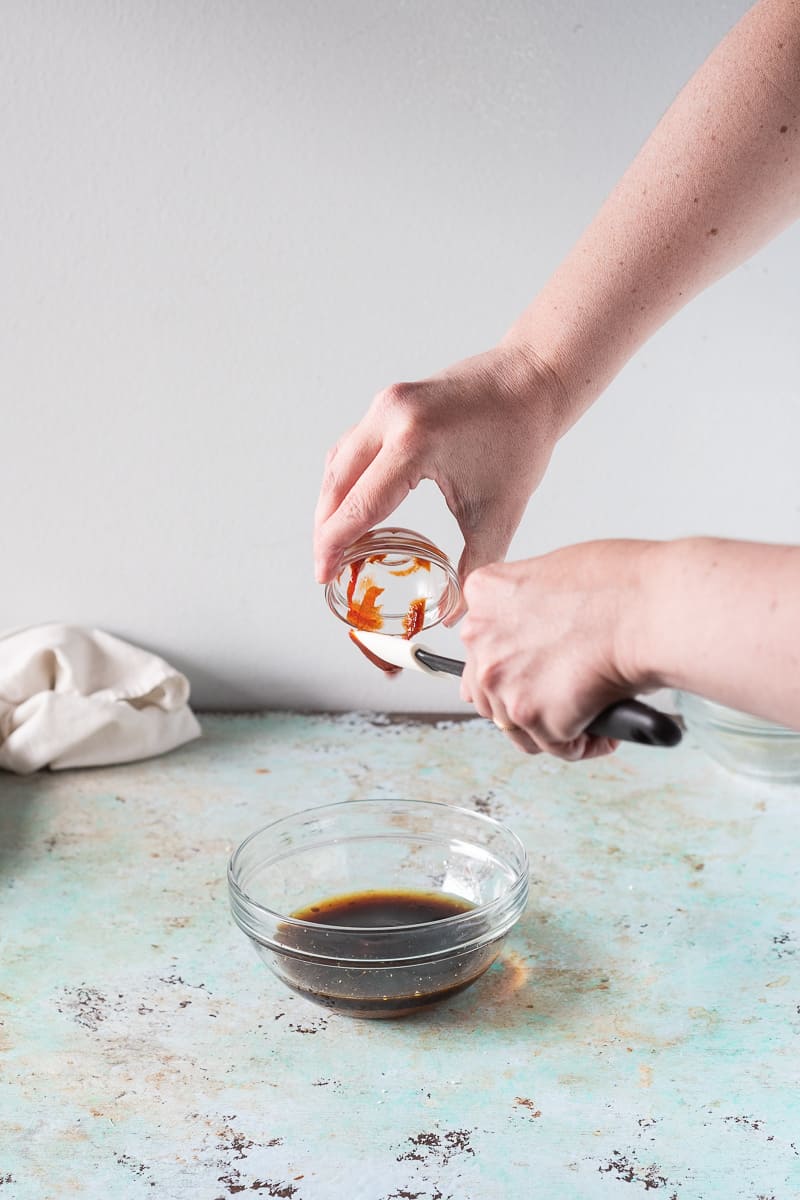 Then the sauce hangs out while a cucumber gets peeled, quartered, and sliced ever so thinly.
Cucumbers, which are mostly water, are one of my favorite cold, crunchy, hot weather vegetables. And they take so many flavors well. (They're great in this tomato cucumber salad with basil vinaigrette and this cucumber kimchi.)
For this, I like getting the cucumber slices almost paper thin so there's more surface area for soaking up the sauce.
The cucumbers get slightly pickled in a soy-sesame-lime sort of way that I just love.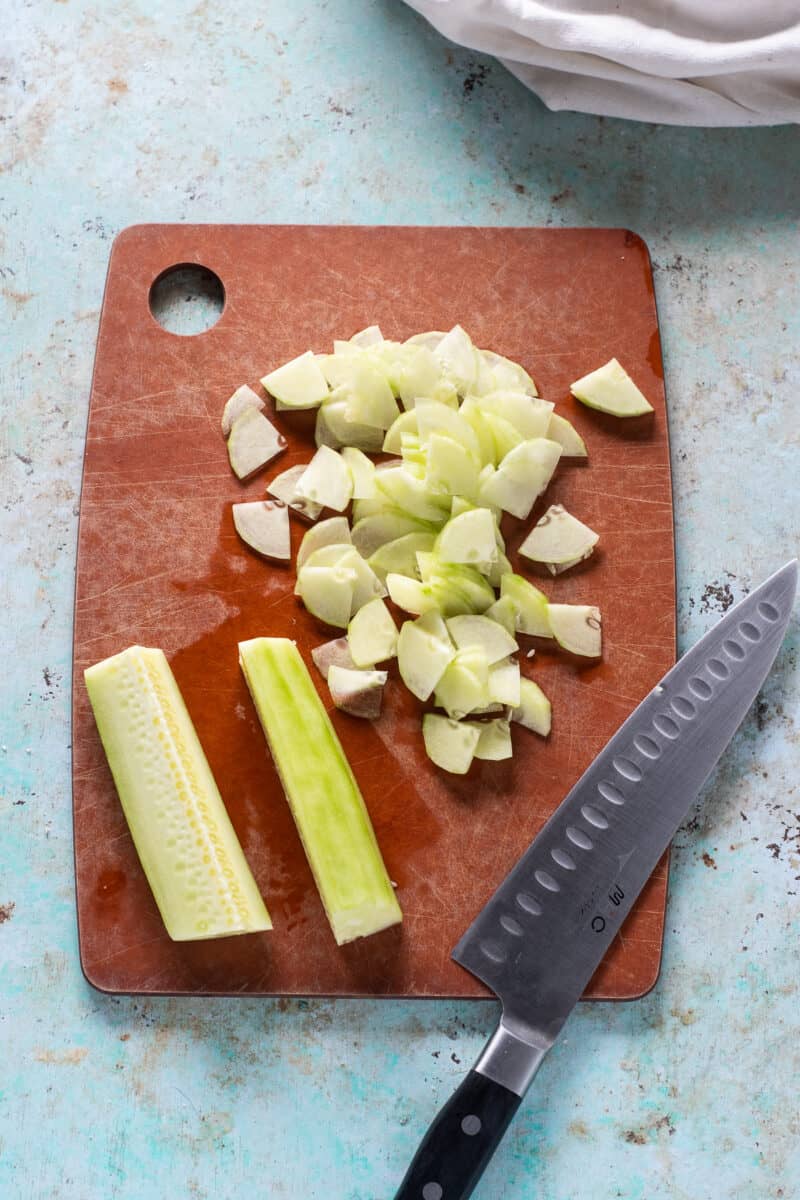 Then the tofu gets chopped into bite-sized cubes.
Look for the firmest tofu you can find.
I love making this with the extra firm fried tofu or baked yellow tofu from Chicago's own local Phoenix Bean Tofu, but any extra firm tofu you like will work here. (If you have an Asian grocery store nearby, it's worth checking out their selection for fried or baked tofu.)
If you have the water packed kind, don't bother pressing the tofu for this. Just drain it and pat it dry before slicing it up.
You could easily swap in another protein like chicken or shrimp or edamame if tofu isn't your thing.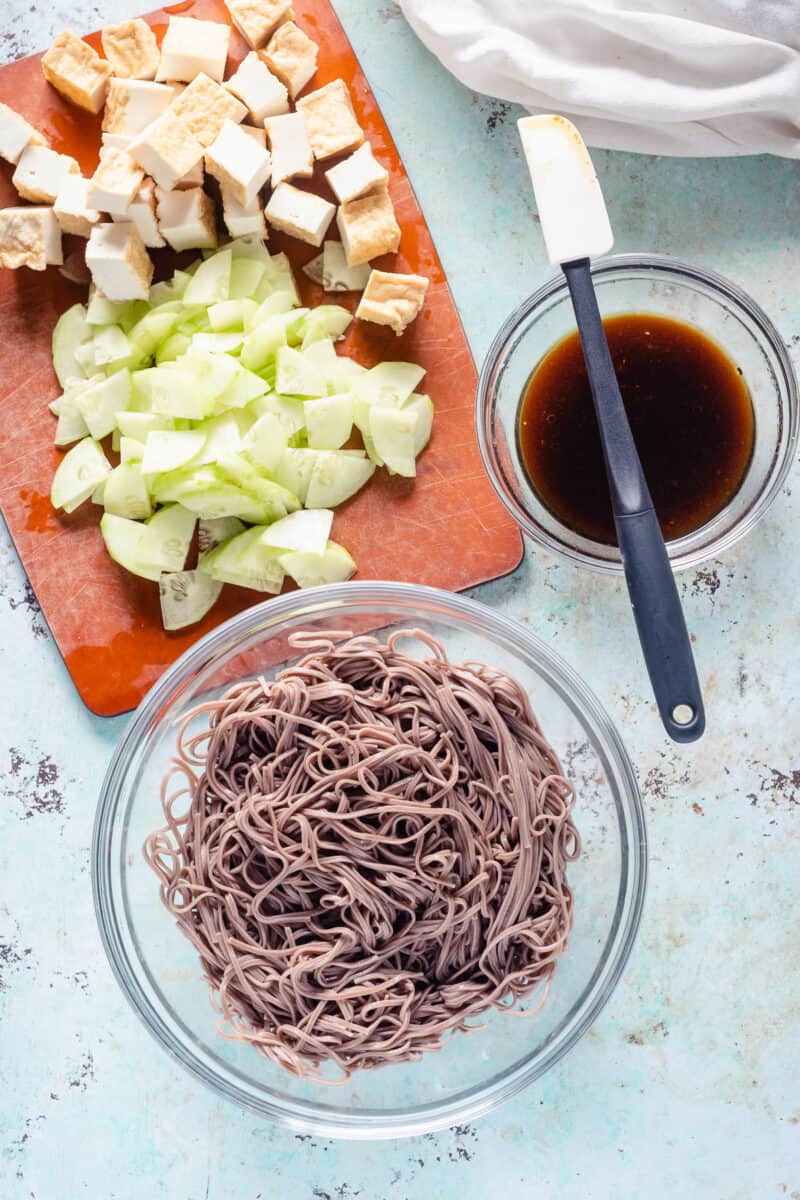 Then there's the matter of cooking the soba noodles themselves.
They're a traditional Japanese noodle made with buckwheat flour. (Most varieties also contain wheat flour, so they're not typically gluten free.)
They cook quickly—most packages I've encountered suggest cooking for anywhere from 3 to 5 minutes.
But the trick to getting soba noodles right is immediately straining them and running them under cold water to stop the cooking process and rinse away the extra surface starches.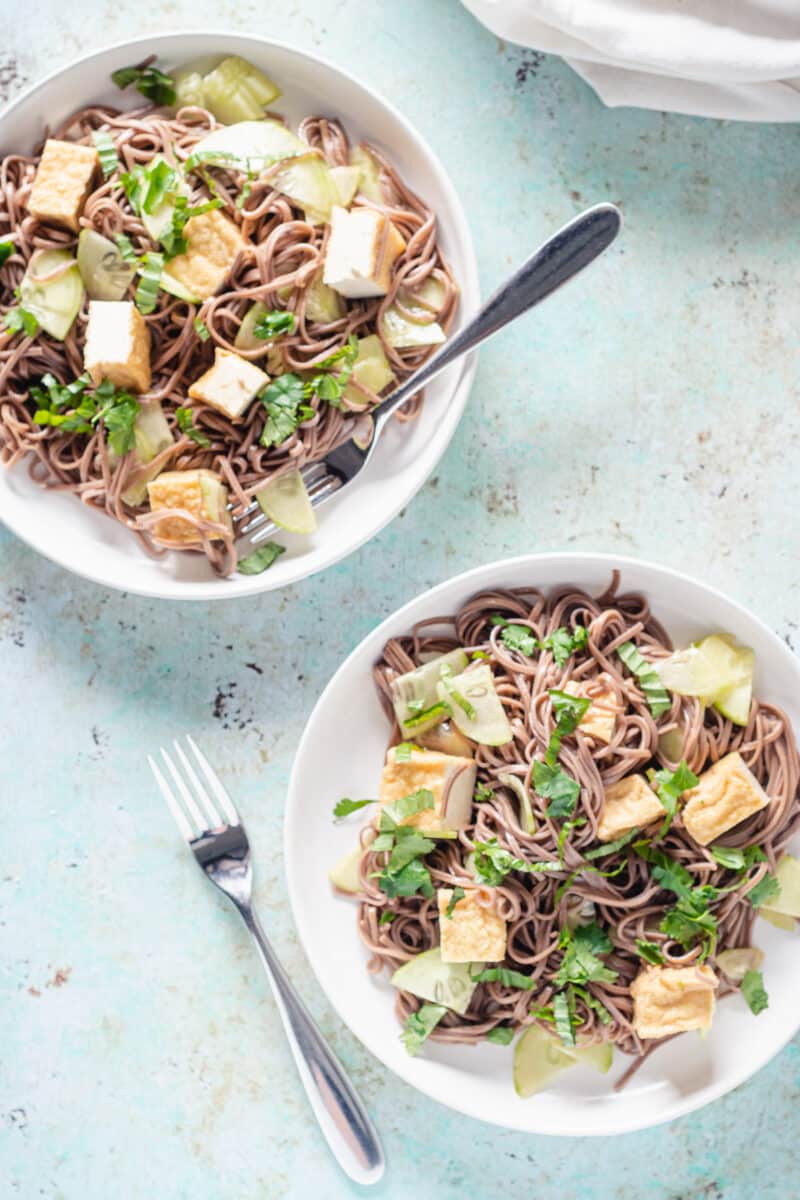 Then all that's left for you to do is toss the tofu and cucumbers and sesame-lime sauce and soba noodles together.
I like to top these with a handful of fresh herbs.
Any combination of basil, mint, cilantro, or shiso would be lovely here.
And then, my friend, all there is left to do is eat.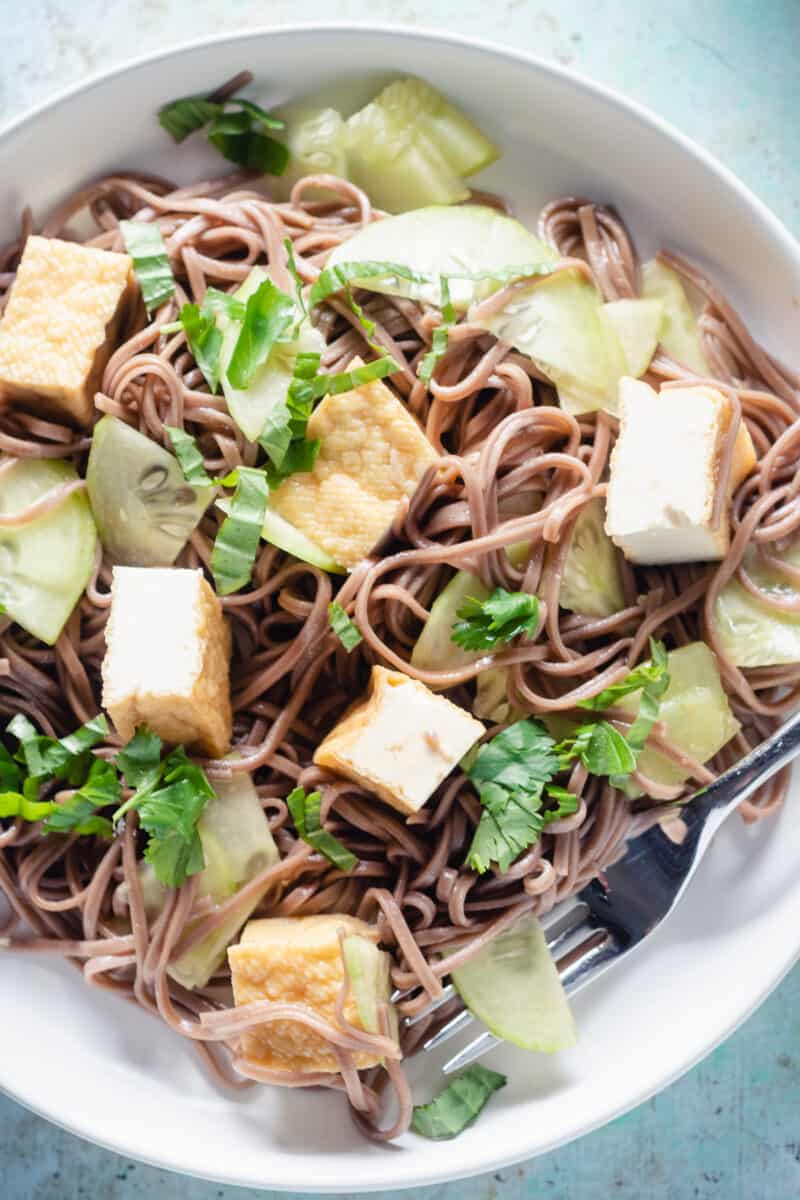 Yield: 4 servings
Sesame-Lime Soba Noodles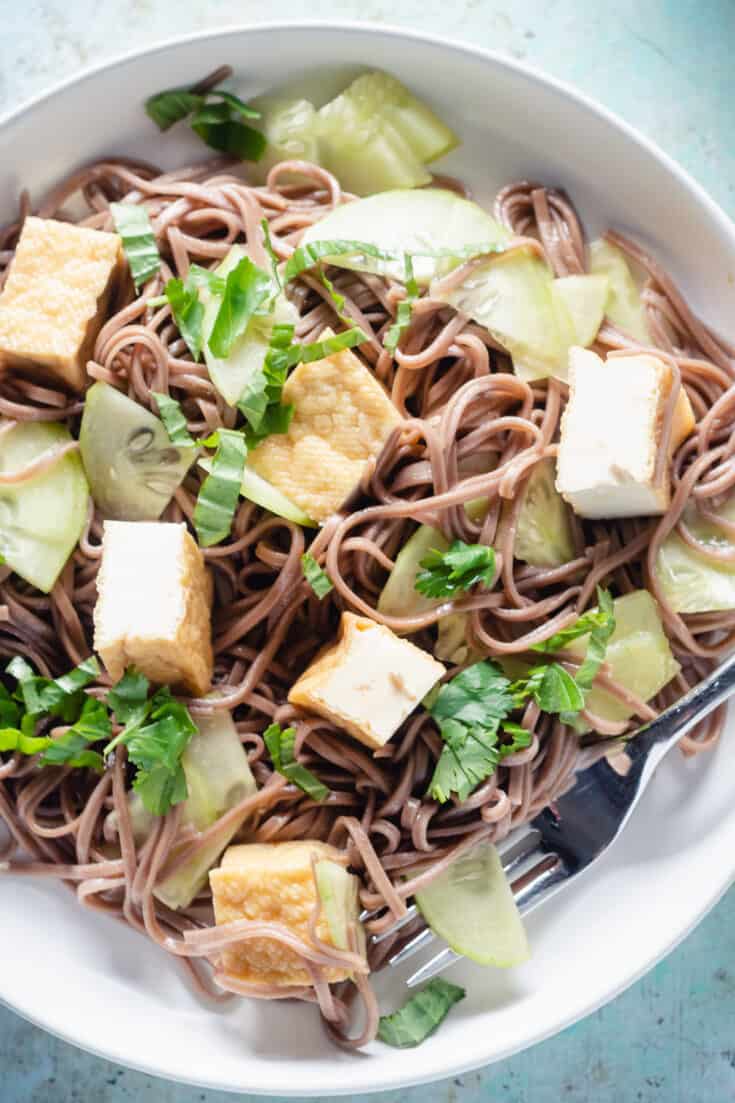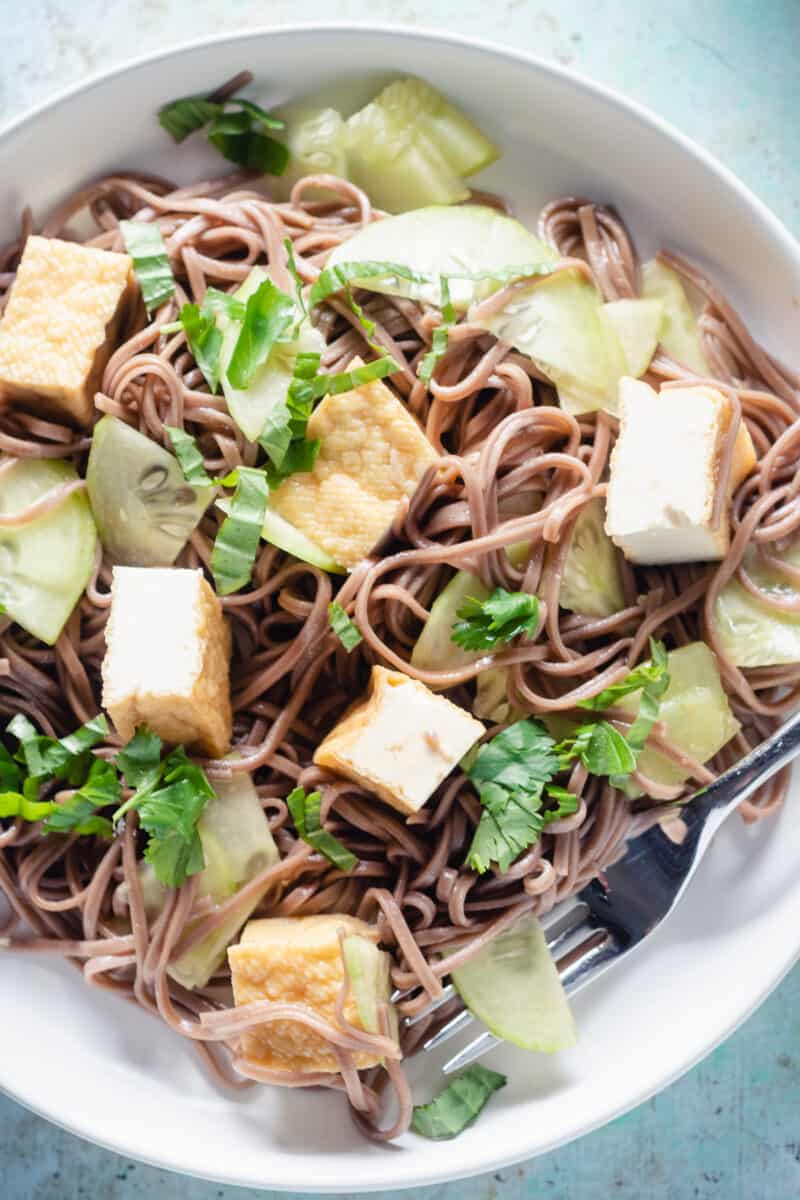 These cold soba noodles are a snap to make. They hit my favorite hot-sour-salty-sweet notes, and the simple prep and short cooking time make them weeknight and warm-weather friendly.
The key to getting soba noodles right is rinsing them in cold water immediately after draining them. This stops the cooking and washes away excess starches and is essential to getting the slippery texture right.
I like to make this with the firmest tofu I can find. Look for something baked or fried if you have that available, otherwise any standard extra firm tofu will be good. This is also great with edamame.
The fresh herbs are optional, but they're nice to have. Any combination of basil, cilantro, mint, or shiso would be lovely here.
Ingredients
3 tablespoons soy sauce
2 tablespoons lime juice
2 tablespoons rice vinegar
2 tablespoons sugar
1 tablespoon toasted sesame oil
1 teaspoon sriracha
1/2 English cucumber, peeled, quartered lengthwise, thinly sliced
10 ounces extra firm tofu, drained, patted dry, and diced into 1-inch cubes
1 10.8 ounce package soba noodles
A handful of basil, cilantro, mint, or shiso, roughly chopped
Instructions
Put a large pot of water on to boil.
Meanwhile, add the soy sauce, lime juice, rice vinegar, sugar, sesame oil, and sriracha to a small mixing bowl and whisk together until the sugar is dissolved.
Slice the cucumber and tofu and set aside.
When the water comes to a boil, add salt and cook the soba noodles according to the package directions. Immediately strain through a colander and rinse under cold water until the noodles are cold.
Toss the noodles, cucumber, tofu, and sesame lime sauce together in a large bowl. Top with herbs.
Serve.
Notes
Can be made a day ahead of time and chilled in the refrigerator.
Nutrition Information:
Yield:
4
Serving Size:
1
Amount Per Serving:
Calories:

216
Total Fat:

7g
Saturated Fat:

1g
Trans Fat:

0g
Unsaturated Fat:

6g
Cholesterol:

0mg
Sodium:

747mg
Carbohydrates:

28g
Fiber:

1g
Sugar:

8g
Protein:

13g