I may earn from purchases through links in this post.
Now that we've found our way into hot weather, it's time for summer's simplest frozen treat, the popsicle. It's my lazy go-to when I want something refreshing that doesn't require an ice cream maker or tons of prep.
I thought I'd round up all of the popsicle recipes I've shared here so far and put them in one place to make them easy to find.
Most of them only take a few minutes of work to put together and then just need to rest in the freezer for several hours or overnight until they're frozen solid.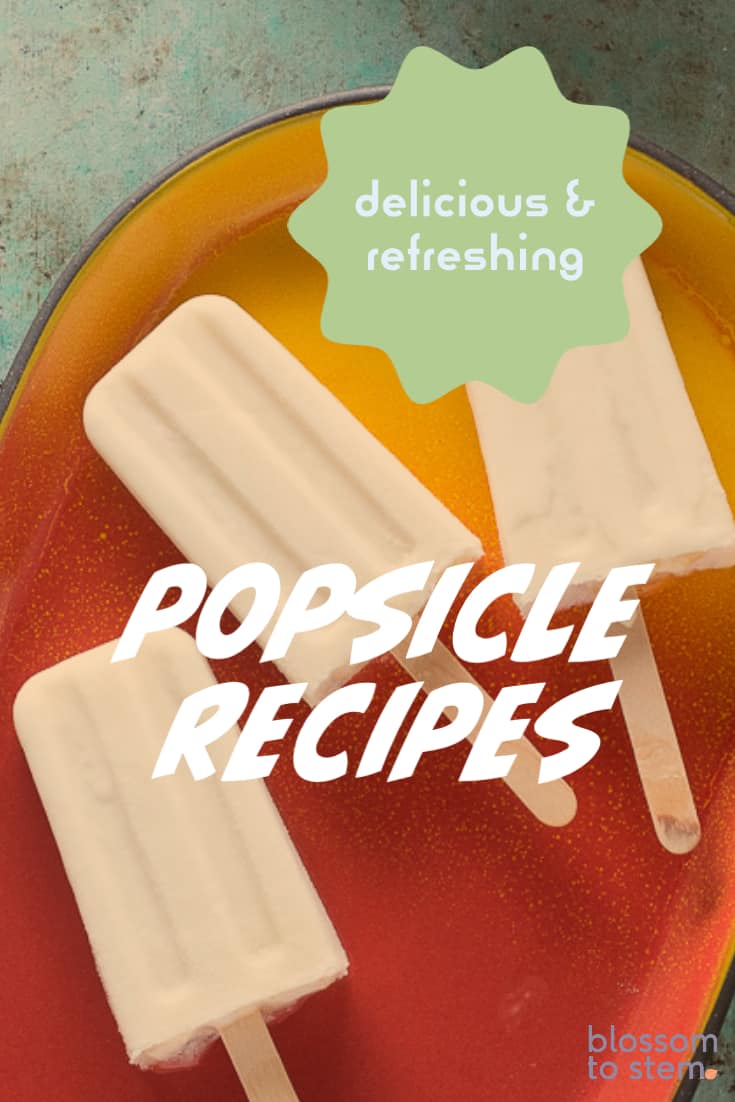 I like these stainless steel popsicle molds for their size, shape, and indestructible nature. If you want something that makes more popsicles, these have good reviews.
For my popsicles with edible flowers, I use these flat silicone molds, which also work for ice cream pops (but please add the popsicle sticks to these molds and set them on a sturdy pan or tray before adding liquid—you don't want a leaky, wobbly mess).
But you can make popsicles in little paper cups, shot glasses, or any small-ish, freezer-safe containers you have on hand.
Popsicles are very forgiving and flexible, so feel free to experiment. But keep in mind a few things:
Cold dulls flavor: make your popsicle base a little bit sweeter and bolder than you want the final frozen pop to be.
Alcohol inhibits freezing: boozy ice pops can be delicious, but too much will leave you with more of slushy than a popsicle.
Sugar also inhibits freezing: if you add too much sugar, your ice pops won't freeze solid enough to come out of the molds.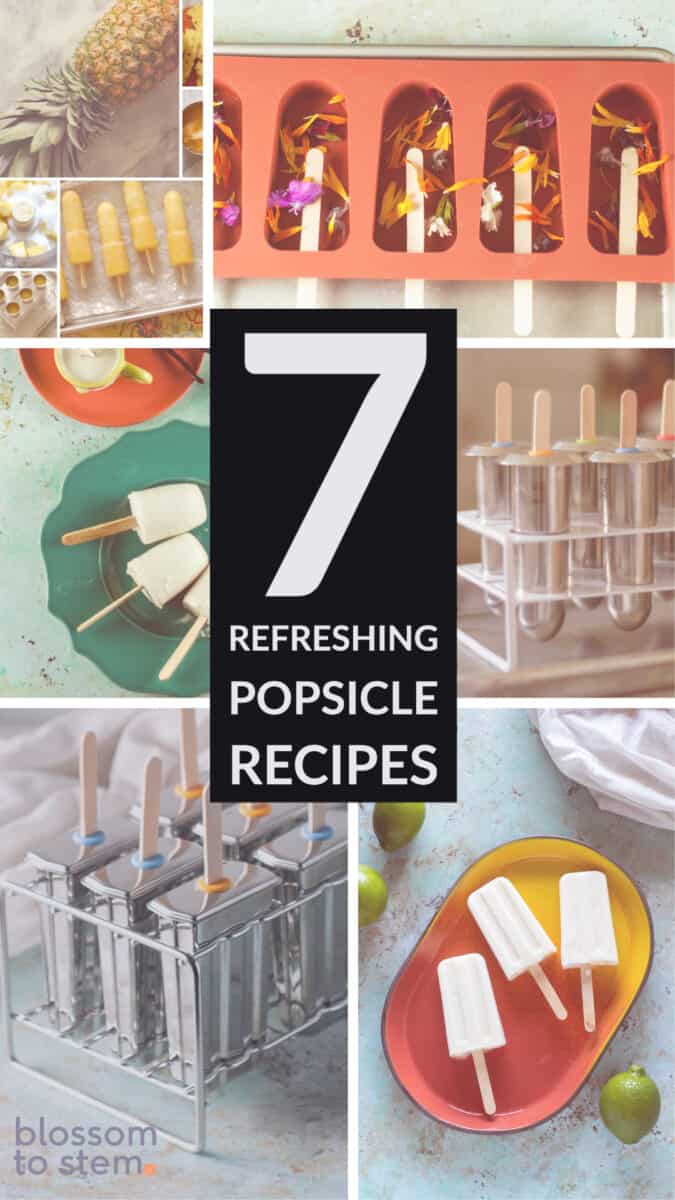 Popsicle Recipes to Beat the Heat
This collection of delicious and refreshing popsicle recipes will give you plenty of inspiration for summer frozen treats.
This includes bright citrus flavors as well as floral, tea, and rich coconut popsicles as well. There's something for everyone here.