I may earn from purchases through links in this post.
If you can't or don't want to go grocery shopping very often, you'd be smart to stock up on canned or dried beans and lentils.
But once you have all of those chickpeas and black beans and red or green or brown lentils, what are you supposed to do with them?
I've got you covered. Here is a collection of ten recipes that make use of those versatile legumes.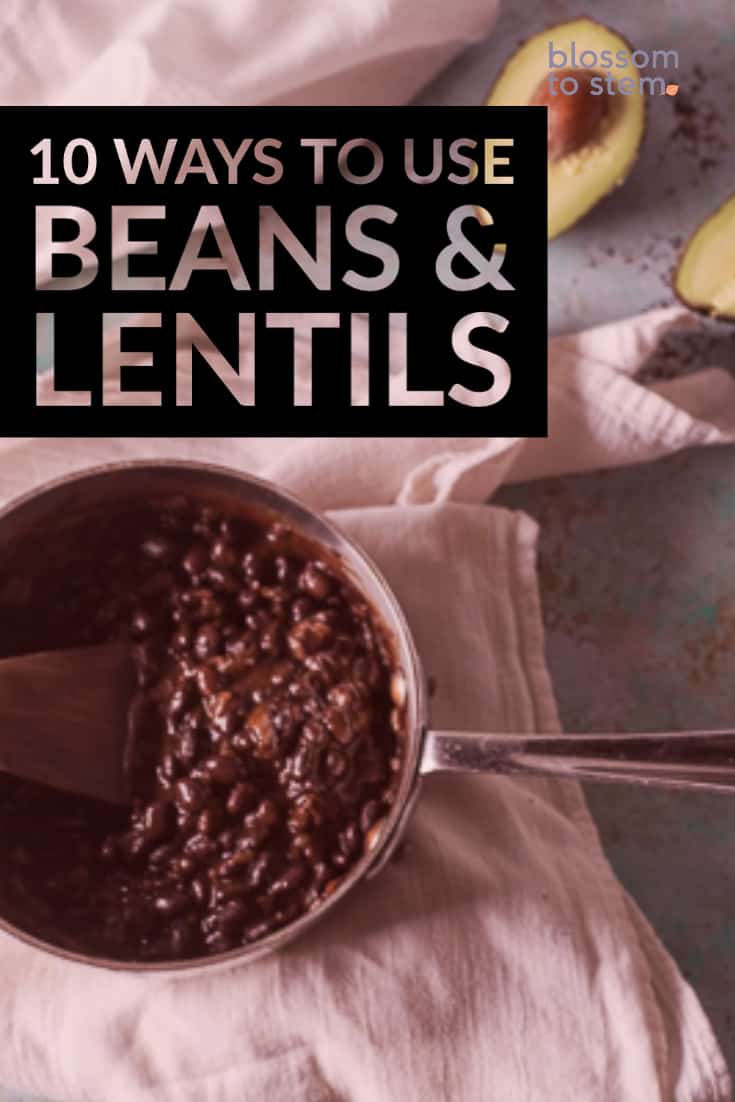 These recipes are all vegetarian, and some of them are gluten free and vegan as well.
They rely on beans or lentils as the base of the dish, and they primarily use other pantry ingredients and storage vegetables like squash and root vegetables that keep well for at least a few weeks.
They include things like simple black beans and rice as well as light and fresh dishes like a chili-lime squash and chickpea salad and hearty soups and stews, like the sweet potato and red lentil curry.
Most of these make great dinners all on their own, but many of them also work as side dishes if you're looking for variety or have another protein you'd like to build a meal around.
Some of them would be nice with rice or bread alongside. But I leave that to you.
These are workhorse recipes that you'll be glad to have in your repertoire.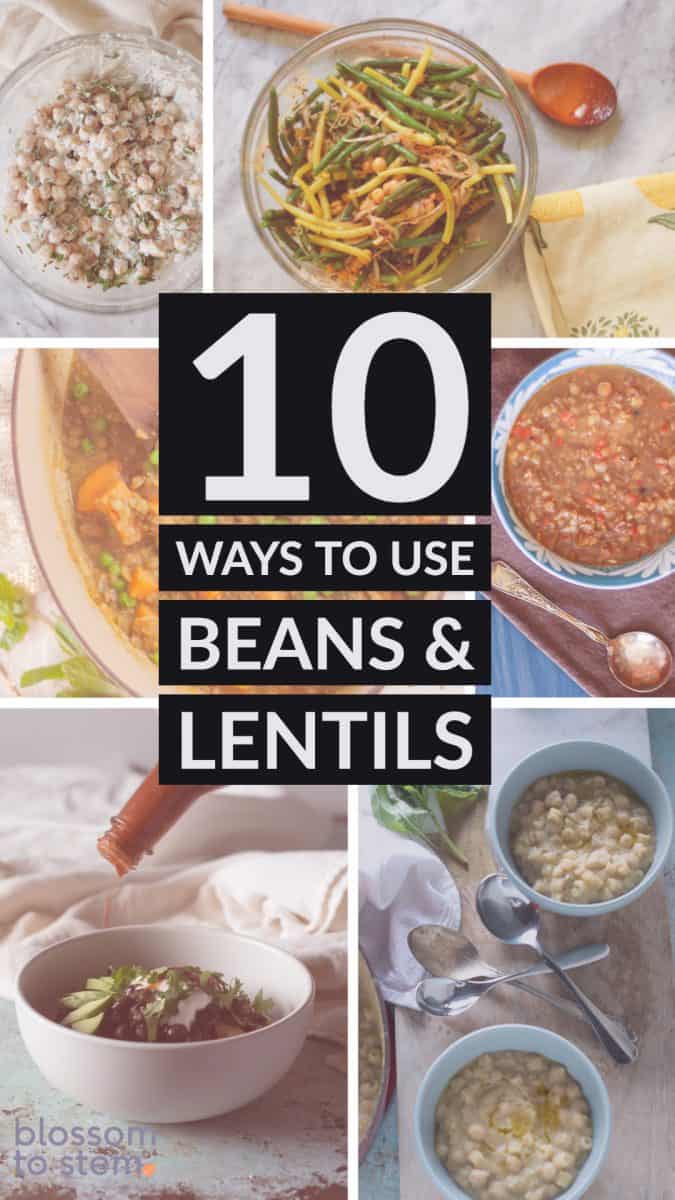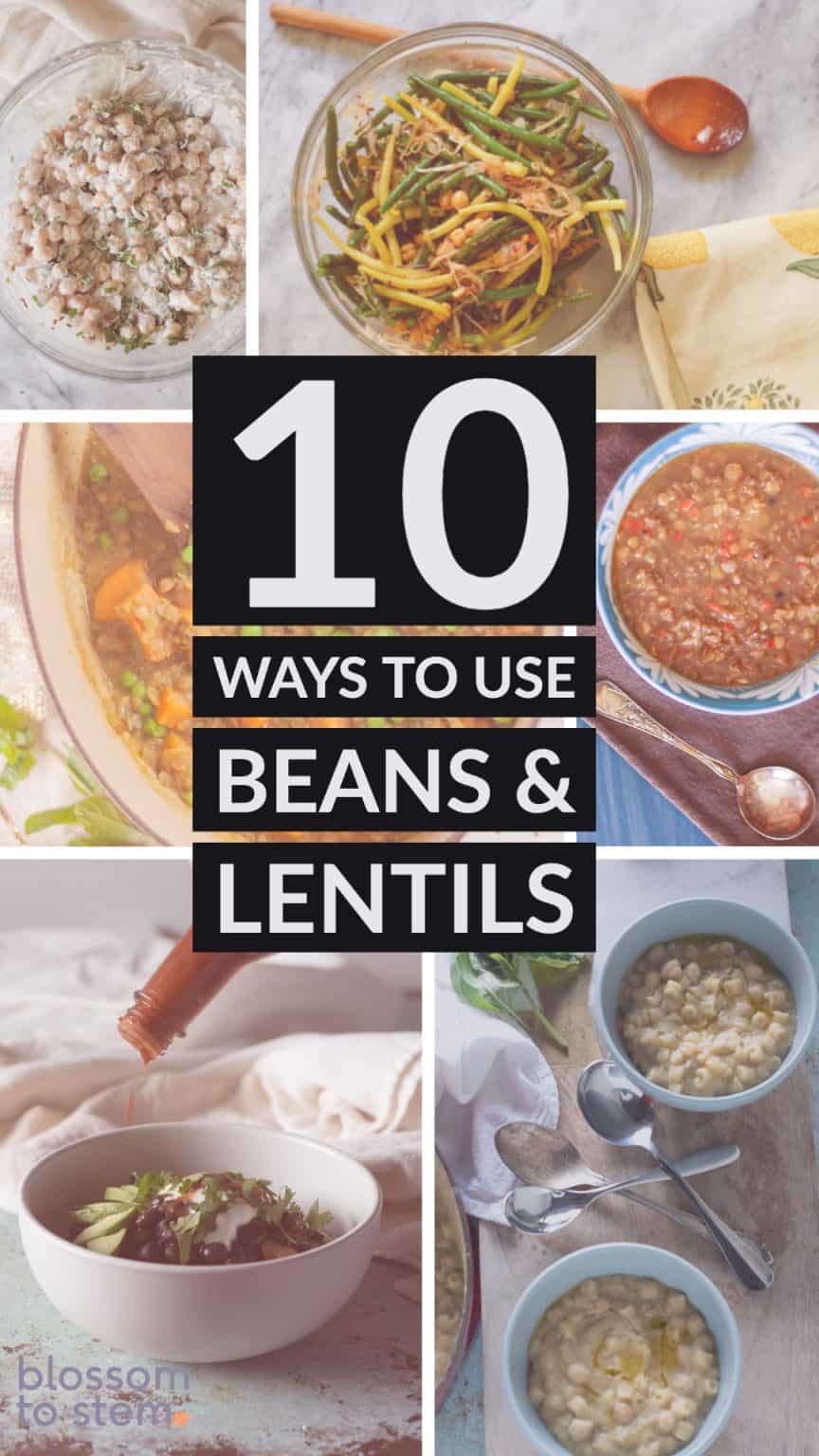 Recipes with Beans & Lentils
Looking for recipes that come mostly from the pantry? Dry or canned beans and lentils are great to have on hand, and they're so versatile.
This list includes some vegetables, most of which keep for a while. Squash, sweet potatoes, carrots, celery, garlic, and onions all keep well for a few weeks. Kale and fennel and green beans all keep for at least a week in the refrigerator.
(Most of these are meals by themselves, but it's nice to remember that if you have a can of chickpeas around, hummus is only a few minutes away!)