FYI: If you buy something through a link in our posts we may get a small share of the sale.
It's not hard to make a good latke. I mean, they're fried crispy potato cakes–what's not to like? But these curried sweet potato latkes are so good. Especially if you, like me, have a soft spot for Indian flavors.
And while latkes are classic for Hanukkah, they certainly don't need to be limited to that holiday. Especially when they are as easy to make and as delicious as these ones.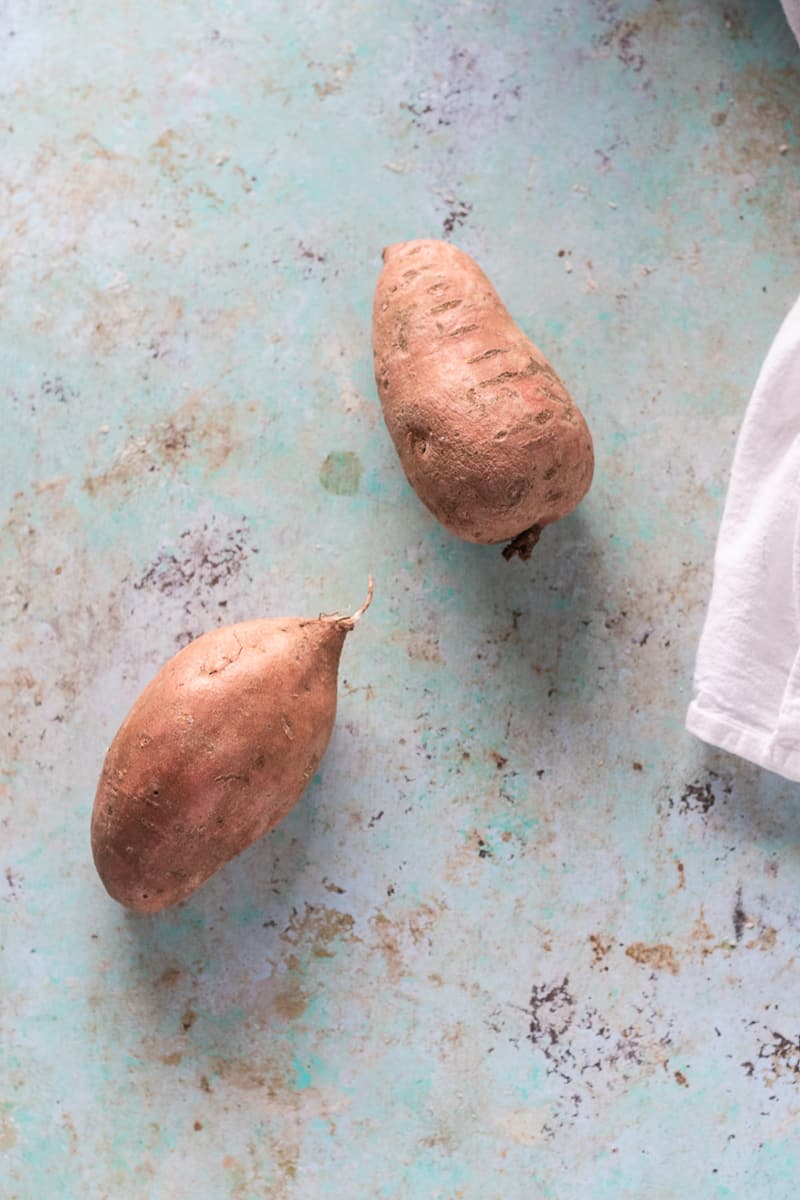 The combination of curry powder, cumin, and fresh ginger with sweet potatoes is a no-brainer.
And if you have a food processor to shred the sweet potatoes, these latkes come together in a few minutes (a box grater works, too, but requires a little more elbow grease).
Dollops of tangled sweet potato batter fry up into crisp, fragrant cakes with lacy edges. They're lovely in that rustic just-threw-this-together kind of way, like that friend who somehow looks effortlessly chic with a messy bun.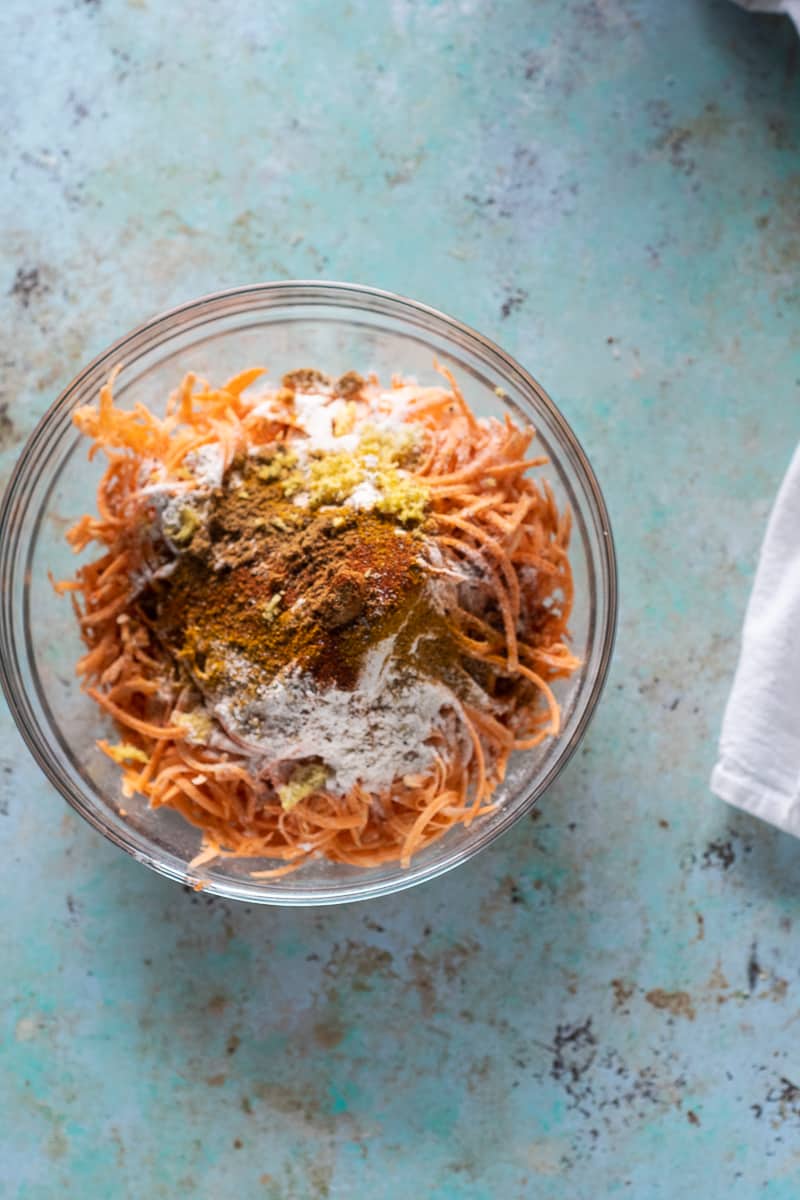 They're simple and such a worthy take on the classic latke.
While the curried sweet potato latkes are plenty delicious unadorned, I like to top them with plain yogurt to add a cooling note to the warm spices and, while I have the food processor out, I like to zizz up a quick cilantro mint chutney for a hit of bright acidity.
You certainly don't have to make the chutney, but, really, it's so worth the extra minute of work.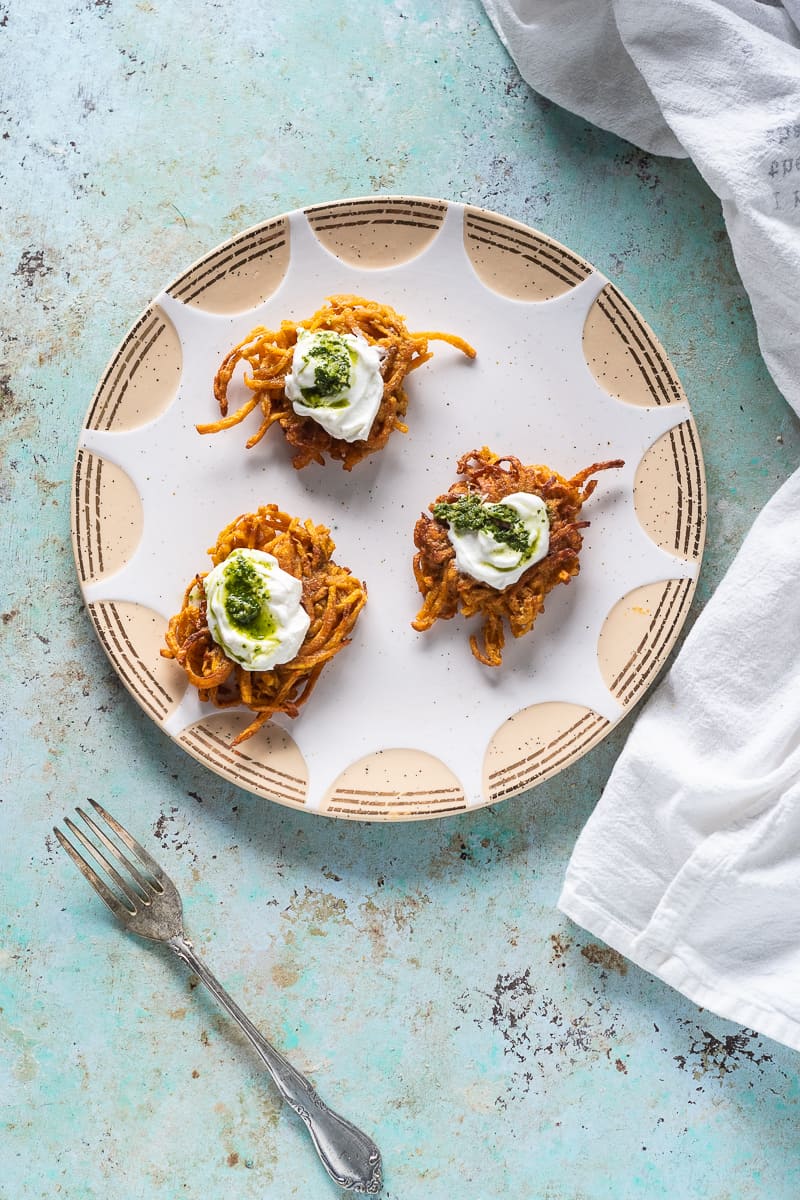 If you'd like to make these ahead of time and serve them for a crowd, you can refrigerate the finished latkes for a couple of days or freeze them, well-wrapped, for a couple of weeks and reheat them in the oven until they're crisp again.