I may earn from purchases through links in this post.
It was a weekend of heat and sweat. Dan and I walked nearly ten miles as we criss-crossed Andersonville and Ravenswood and over to Lincoln Square and into Uptown as we went to open houses for seven condos and one house. We opened closets, chatted with real estate agents, and fell in love with one place that was over our price range.
We tried to imagine our lives in those spaces. Mostly we just felt like we were in other people's homes.
On Saturday, in between open houses, we stopped for gelato at Paciugo in Lincoln Square. We sat in the square and rested our feet while we geared up to look at more places that wouldn't turn out to be right for us.
That night, we went to a concert at the Metro. Kishi Bashi was playing. It was an all-ages show, and if the Metro has air conditioning, there wasn't any evidence of it. We found ourselves packed in with a bunch of teenagers. It was a high energy, dance-y kind of show, which meant pretty much all of us were sweating profusely.
As I stood in the midst of those young folks and attempted to squeeze my way to the front of the balcony where my 5-foot-2-self might stand a chance of seeing anything, I found myself thinking about the first rock concert I ever went to.
It was in 1995 and R.E.M. was touring for Monster. Radiohead was the opening act. We were in the nosebleed seats at the Breslin Center in East Lansing, Michigan. I was fifteen and I remember a man behind us telling my friends and I to sit down. I remember feeling like it was one of the first real things I had ever done. I remember fearing, still, that nothing would ever happen to me, as though such stasis were possible.
At the Kishi Bashi show last weekend, I felt like I was the cranky old person, glad that the show started on time and that the music wasn't too loud. Because the bus was delayed, we walked home, adding more miles to our feet.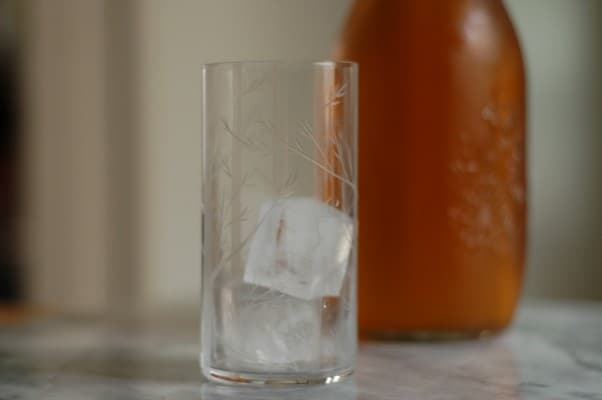 On Sunday, all the walking caught up with me and I ended up with a Texas-sized blister on the sole of my right foot.
I wore myself out.
I could have used some iced tea.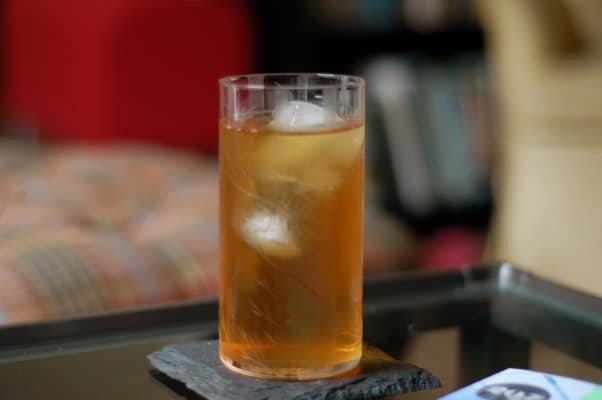 Yield: 1 quart
Cold Brewed Iced Tea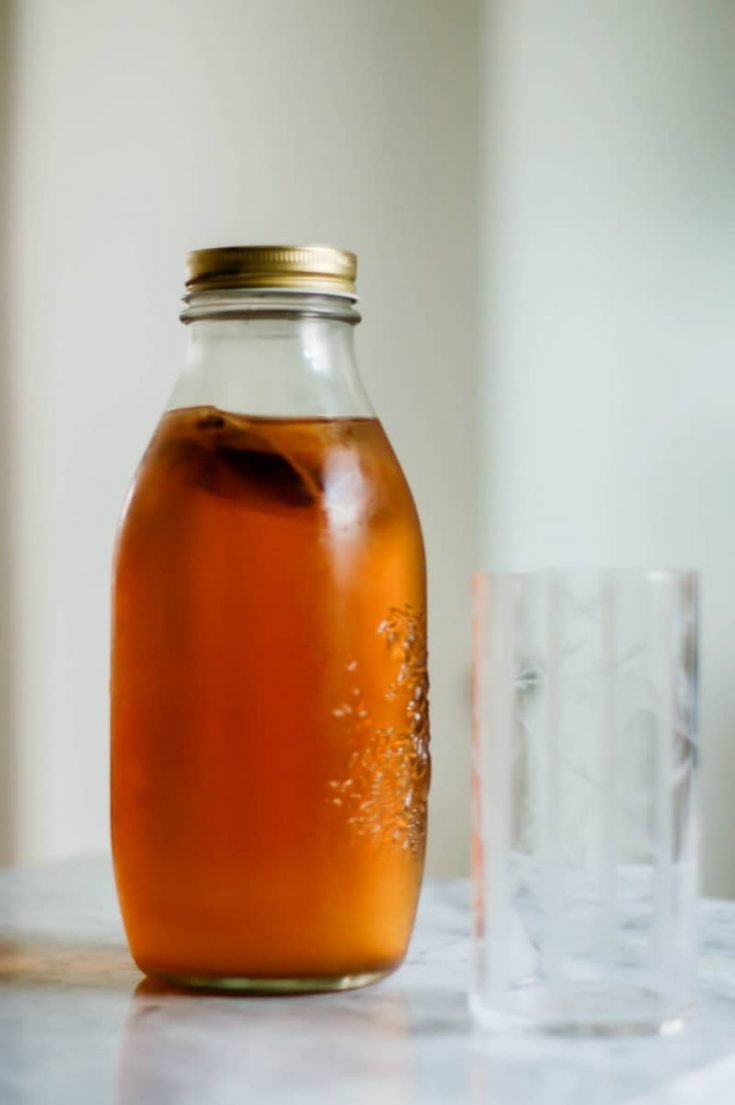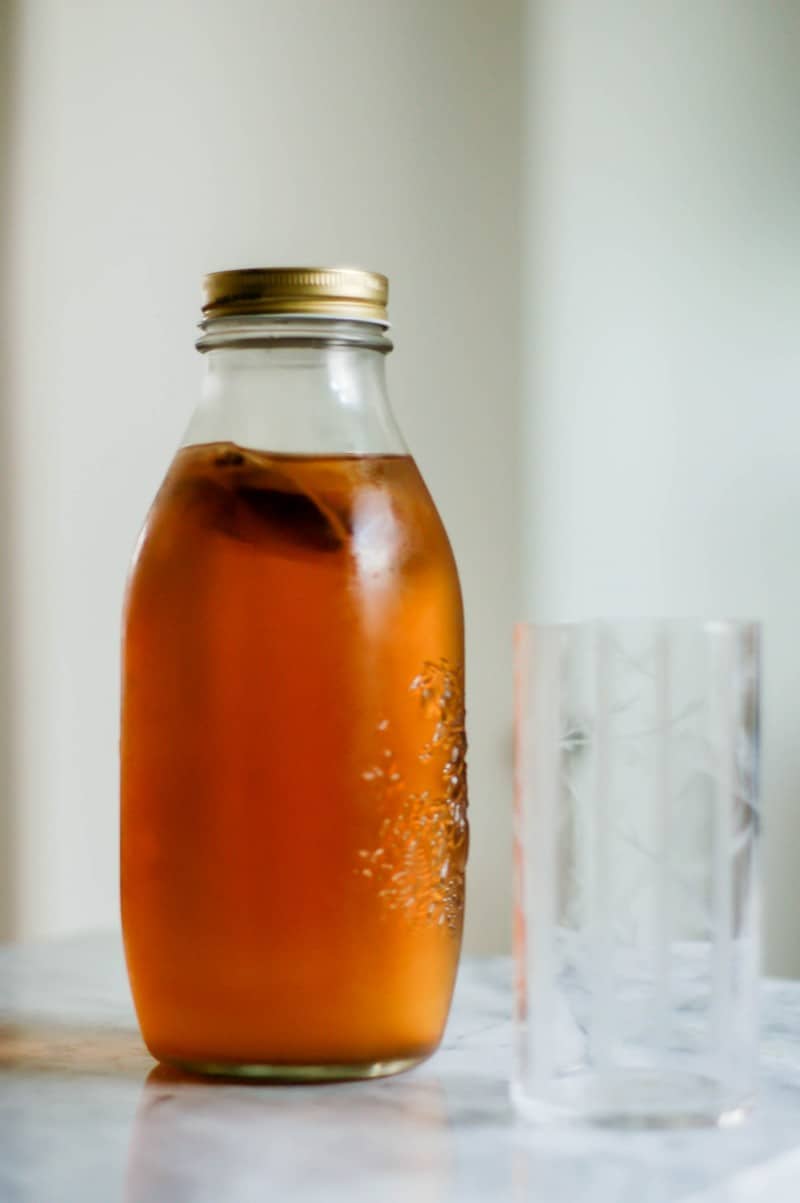 This is my favorite method for making iced tea. Without the heat, the tea's bitter flavors are muted and the tea's naturally sweeter flavors come to the fore. I like fruity teas for this. I used Republic of Tea's Ginger Peach this time. I also really like their Blackberry Sage flavor as an iced tea. You can use whatever tea you like. This method takes about two seconds of active time, but you do need to let it steep overnight or for at least 8 hours.
Total Time
8 hours
1 minute
Ingredients
1 quart cold water
2 tea bags
Instructions
Place tea bags in the water. Refrigerate for at least 8 hours or overnight. Remove tea bags. Serve over ice.
Recommended Products
As an Amazon Associate and member of other affiliate programs, I earn from qualifying purchases.
Nutrition Information:
Yield:
4
Serving Size:
1
Amount Per Serving:
Calories:

1
Total Fat:

0g
Saturated Fat:

0g
Trans Fat:

0g
Unsaturated Fat:

0g
Cholesterol:

0mg
Sodium:

9mg
Carbohydrates:

0g
Fiber:

0g
Sugar:

0g
Protein:

0g