I may earn from purchases through links in this post.
This salad is creamy and tangy and salty and earthy. The lentils give it a heartiness while the arugula lightens the dish and adds some much needed greenery.
But what makes it work is the pungent bite from the shallots and the acidity from the red wine vinegar in the dressing combined with the creamy tangy richness from the feta cheese.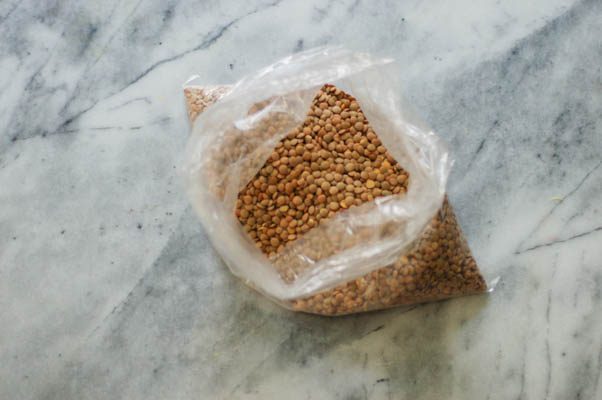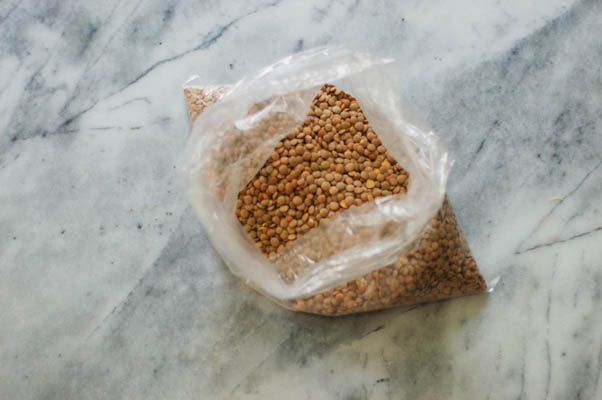 Lentils look so boring, and to be honest, when they aren't prepared well, they can be, but I've eaten this salad three days in a row without growing tired of it. It's easy to throw together a big batch, and it keeps well. It's good cold or at room temperature.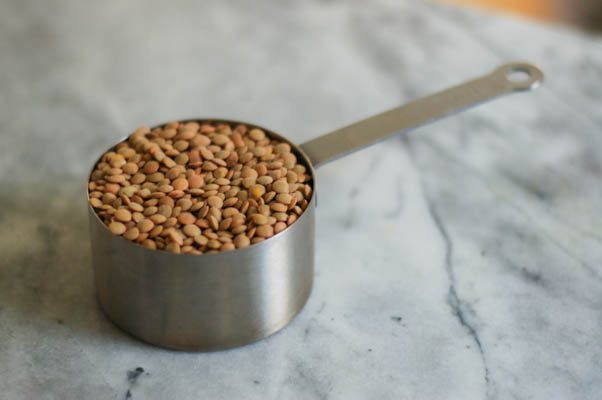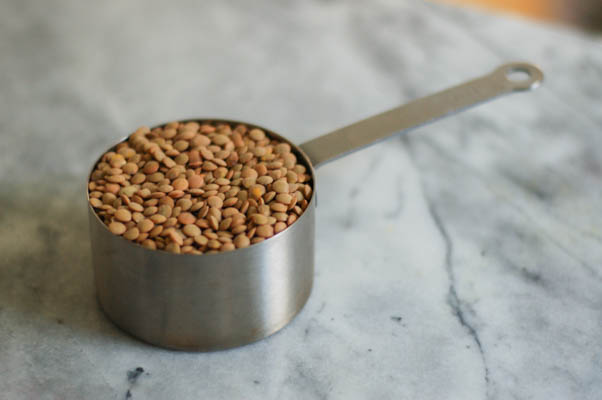 There's nothing fragile or delicate about this dish. It's kicky and sharp and sturdy. It would definitely travel well. I could see bringing it along on a picnic or to a summer cookout.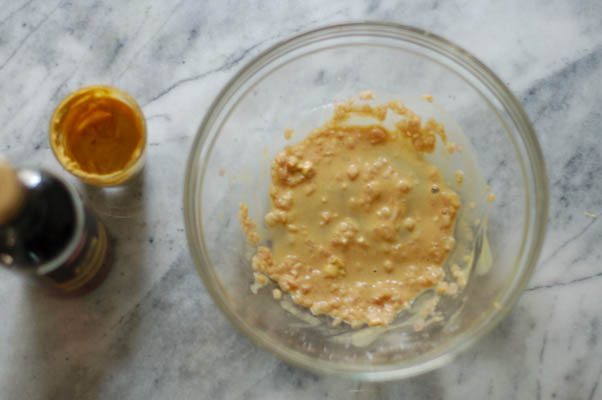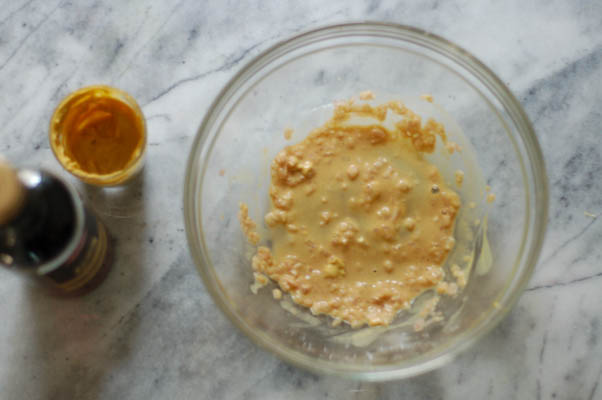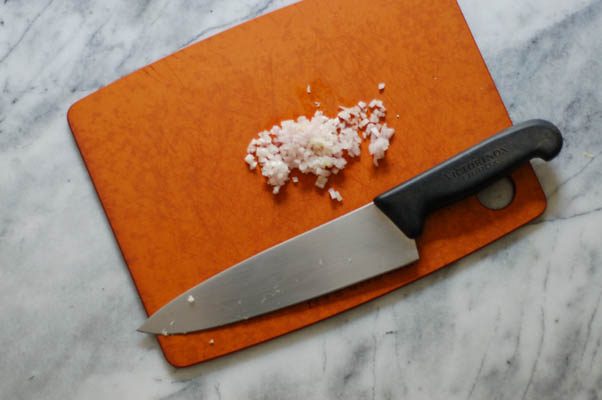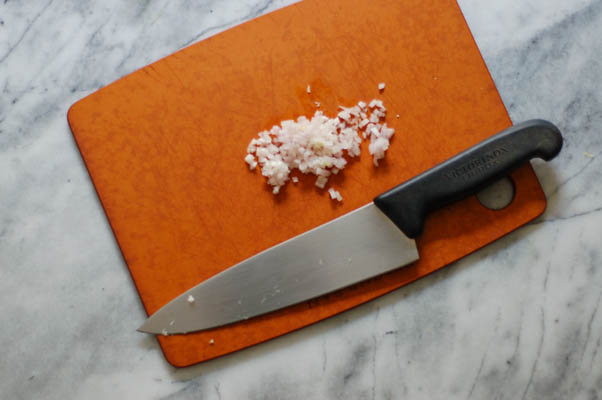 It's simple, which means every component is important. The vinaigrette will be better if you start with a good quality dijon mustard and red wine vinegar and olive oil.
The lentils should be cooked to the point where they are tender but not yet mushy.
The arugula should be spry and lively.
And if there is a feta that you love, especially if it is on the creamier and not so aggressively salty side of the spectrum, that's one you should use. (That same feta would also be lovely in this tomato cucumber salad with basil vinaigrette.)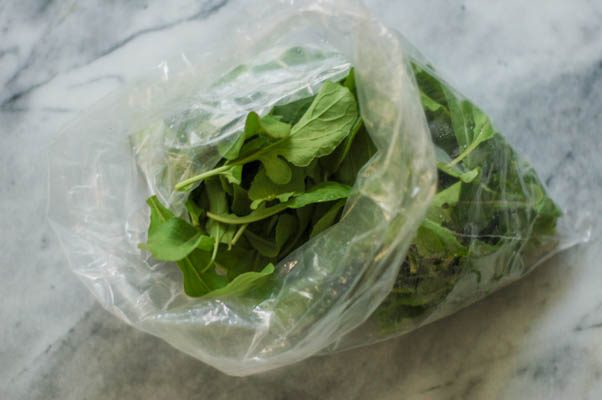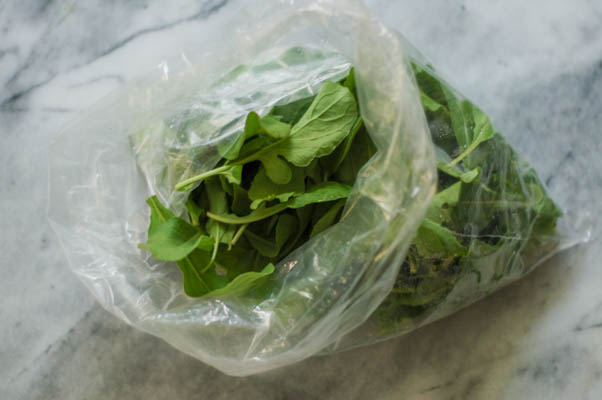 And don't tell Dan, but this is also excellent, and more classically French, with a soft goat cheese in place of the feta.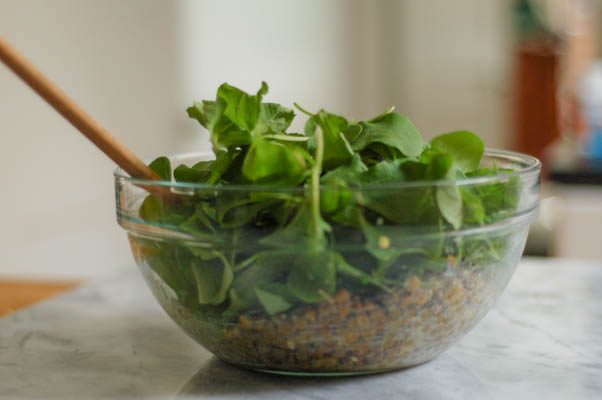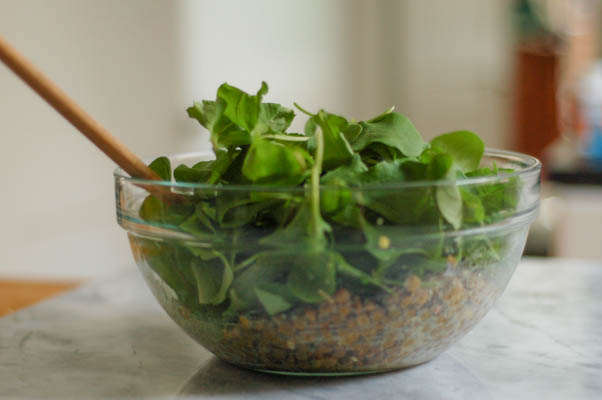 This has become a regular lunch for me. It's something I can make ahead and have available in the fridge for the next several days.
I made it for dinner last week, and the next day, when Dan saw that I was making peanut noodles–something else he likes–he said "I was almost hoping we were just going to have leftovers for dinner because that lentil salad was so good."
I can't remember the last time he asked for leftovers for dinner.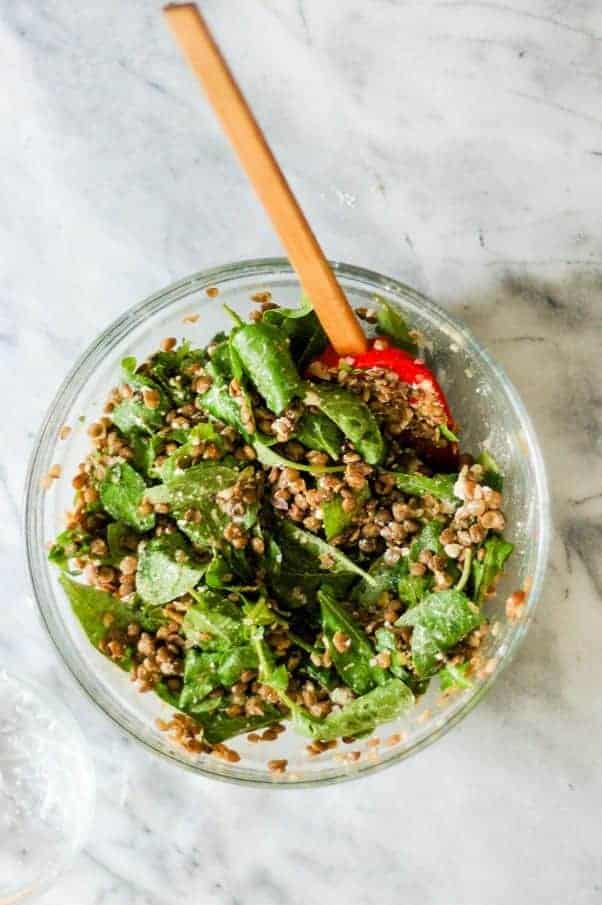 Yield: 4 lunch-sized servings, more as a side
Lentil Arugula Salad with Feta and Red Wine Shallot Vinaigrette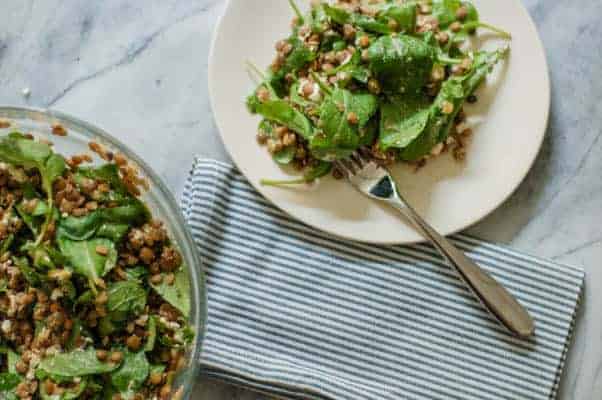 This lentil salad is creamy, tangy, salty, and earthy, with bright acidity.
I used a Bulgarian sheep's milk feta, which was less salty and creamier than the most common grocery store varieties like Athenos, but use any feta you like. You can also substitute a soft goat cheese for the feta.
If you want a shortcut, I've made versions of this starting with the precooked lentils at Trader Joe's, which means this can come together in minutes instead of about a half an hour.
You could also cook the lentils a day or two ahead of time and then throw the rest of it together later. I use salt packed capers, which need to be soaked and rinsed of excess salt before adding them, but brined capers are fine here too.
This salad is a great make ahead dish. It keeps well in the refrigerator for several days.
Ingredients
1 cup green or brown lentils
1 bay leaf, optional
3 ounces (2-3 cups loosely packed) arugula
2 tablespoons capers, rinsed and drained
3 ounces feta, crumbled
1 tablespoon (about 1/2 medium shallot) minced shallot
1 tablespoon dijon mustard
1 tablespoon red wine vinegar
3 tablespoons extra virgin olive oil
salt and fresh cracked black pepper for seasoning
Instructions
Fill a medium saucepan about half-full with water, cover and bring to a boil. Add the lentils and the bay leaf (if using) and reduce heat to low. Cook the lentils, uncovered, in barely simmering water for 20-25 minutes, until just tender. Drain the lentils and discard the bay leaf.
In a large mixing bowl, add the minced shallot, the red wine vinegar, and the dijon, and stir until combined. Add the olive oil and a pinch of salt and whisk until emulsified.
Add the lentils and stir until coated. Then add the arugula and capers and toss until coated and well combined. Add the crumbled feta and toss until distributed throughout. Taste to see if it needs more salt (this will depend on your feta). Add a few good cracks of black pepper. Serve, warm, cold or at room temperature.
Will keep, refrigerated, for about 3 days.
Nutrition Information:
Yield:
4
Serving Size:
1
Amount Per Serving:
Calories:

215
Total Fat:

15g
Saturated Fat:

5g
Trans Fat:

0g
Unsaturated Fat:

10g
Cholesterol:

19mg
Sodium:

761mg
Carbohydrates:

13g
Fiber:

5g
Sugar:

3g
Protein:

8g