I may earn from purchases through links in this post.
This gingersnap tart crust is seriously easy.
It's even easier than my shortbread tart crust (and it's chocolate variation), which is already a cinch to make. And this one is delightfully aromatic and brings gingery heat to your tart crust.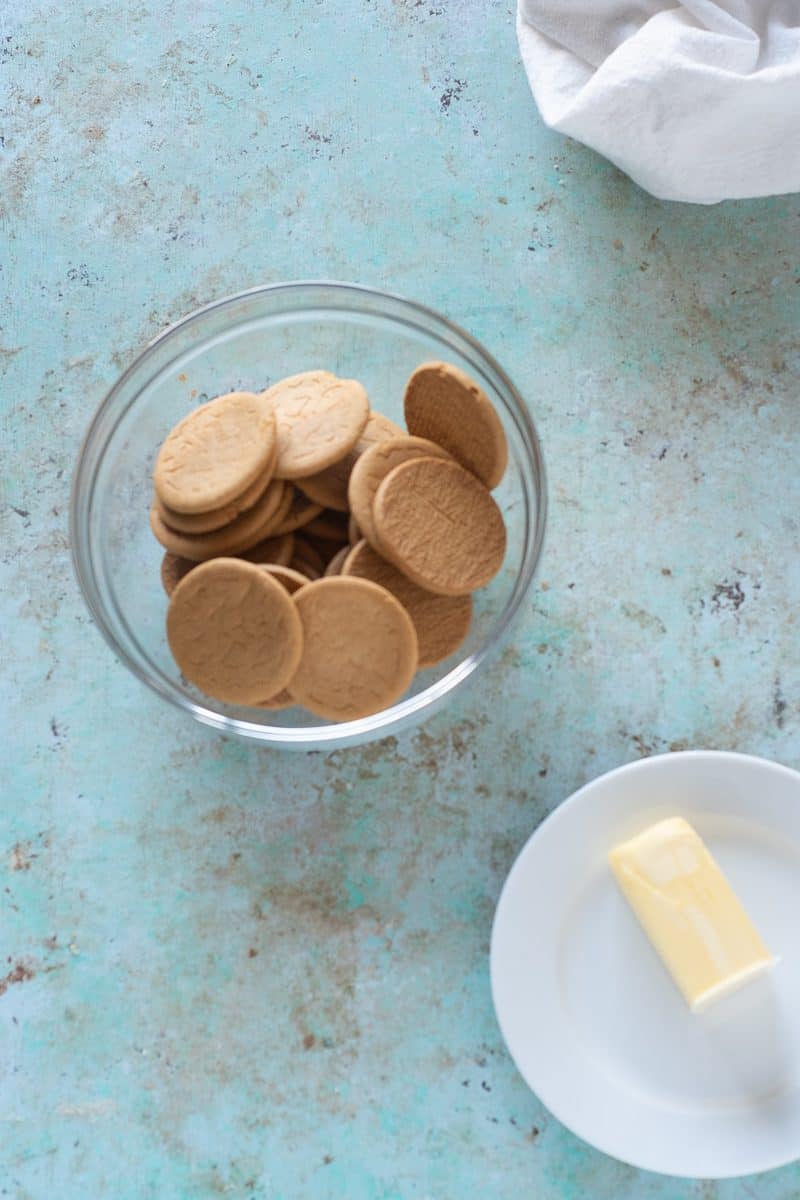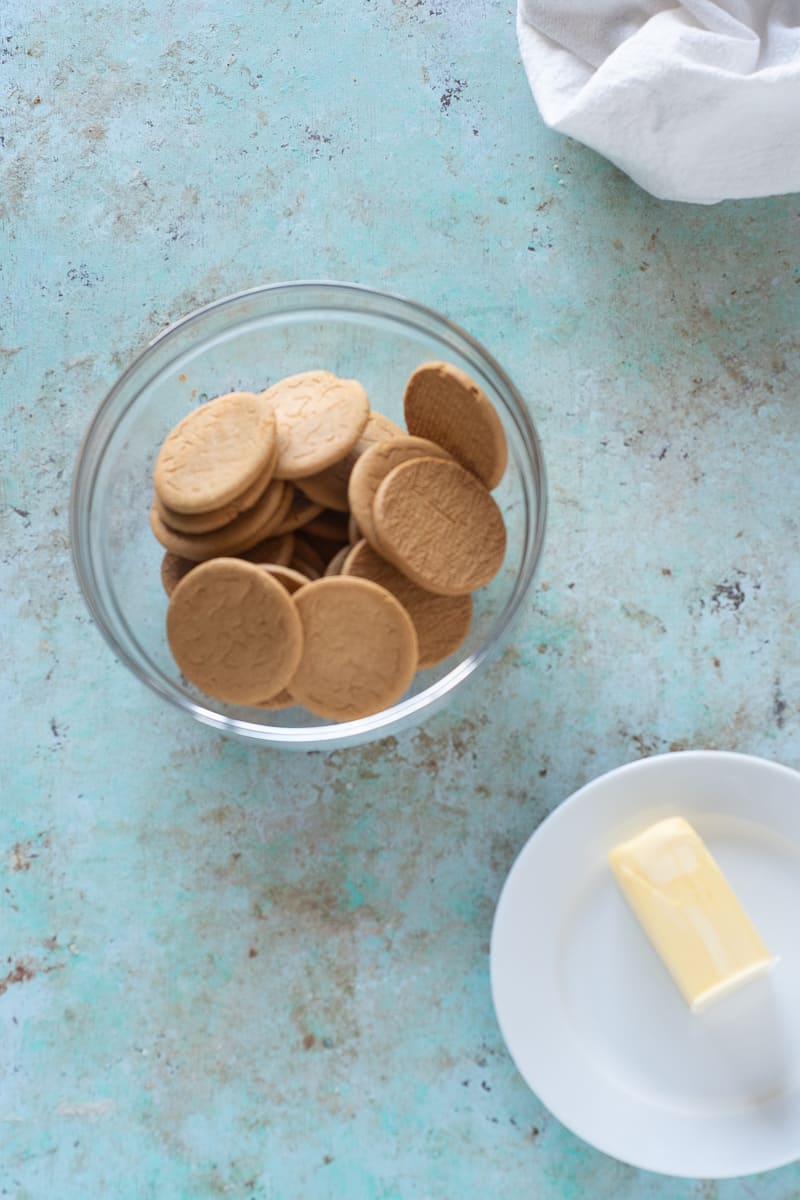 This crust has only two ingredients: gingersnap cookies and butter. That's it.
(I know, the gingersnap cookies have more ingredients in them, so it's arguably a cheat, but we'll let that slide here.)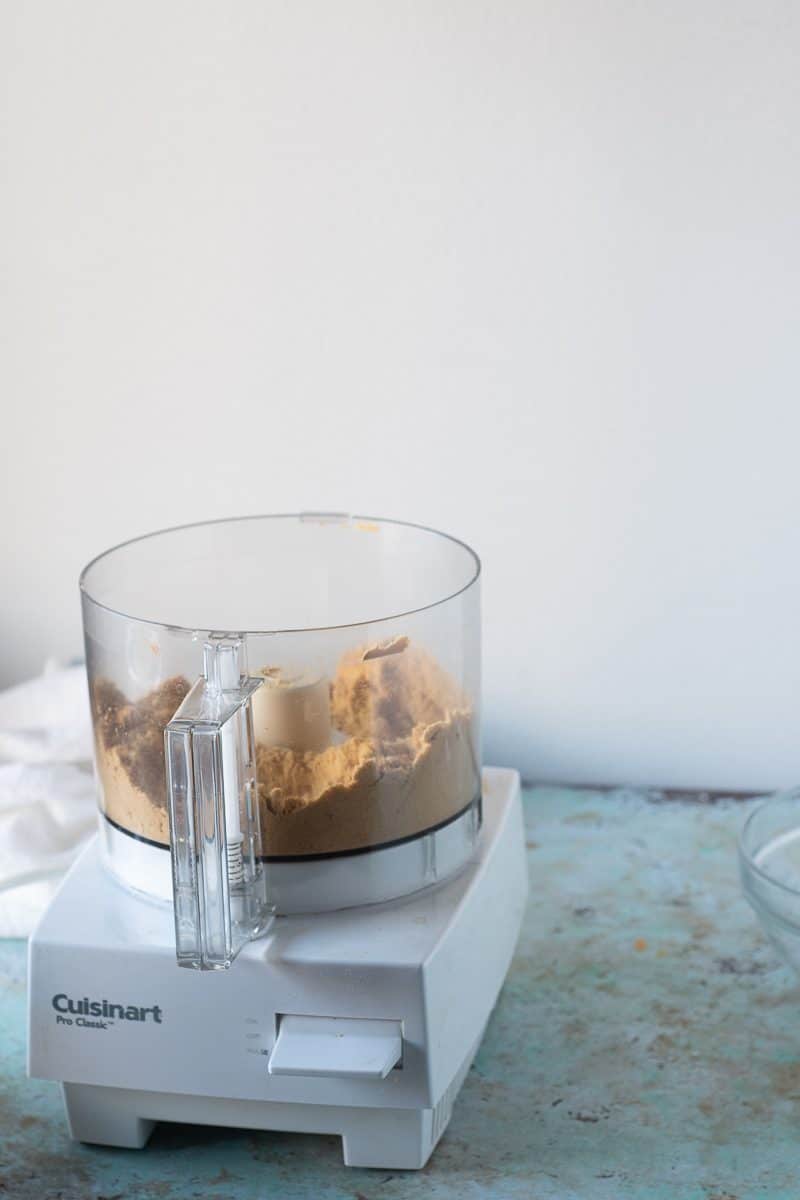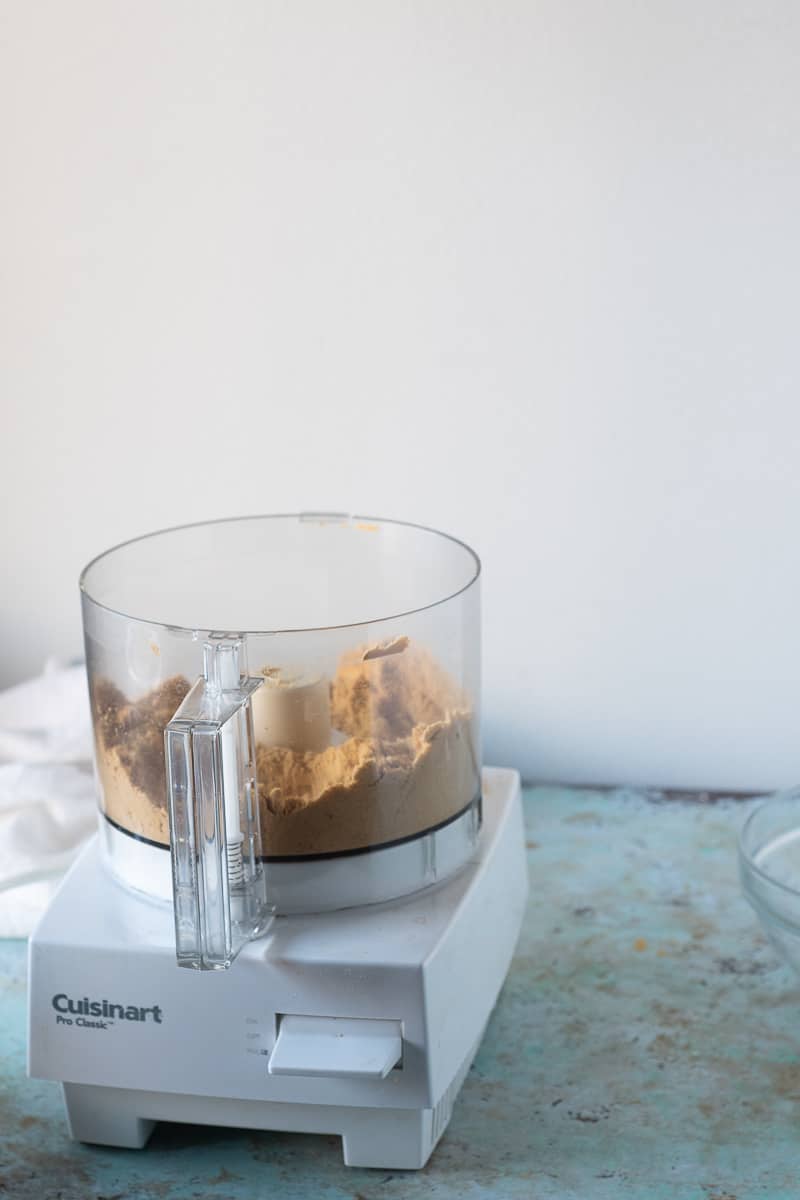 You could start with homemade gingersnaps if they're crisp and on the dry side, but the quickest way to do this is with the kind of gingersnaps that come in a box from the store.
You blitz the cookies in a food processor until they turn into crumbs. Or, if you don't have a food processor, you can put the cookies in a zip-top bag and bash them with a rolling pin, which takes longer to turn them into fine crumbs, but still works.
You mix the crumbs with melted butter until everything is nice and moist. That's the dough.
And then there's the fiddliest bit, which is carefully pressing the dough into a tart pan in an even layer. It can take a bit of work to get the crust across the bottom and up the sides of the pan.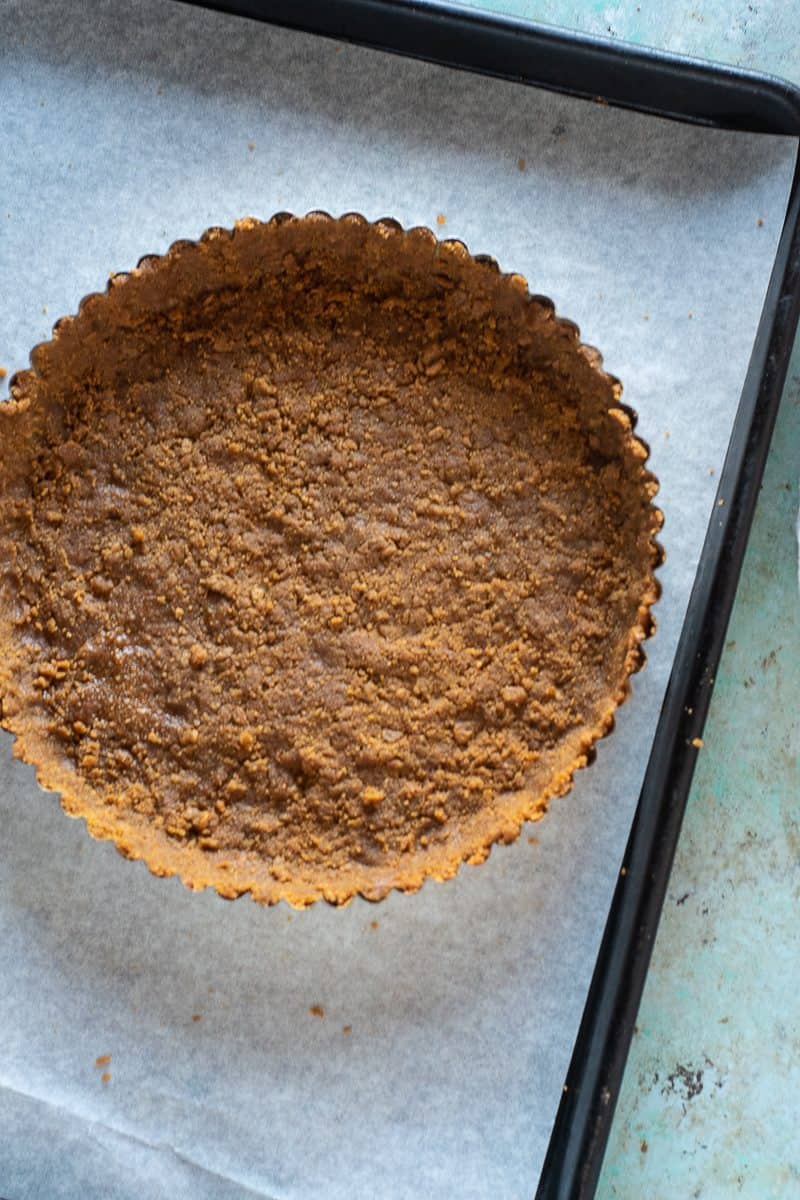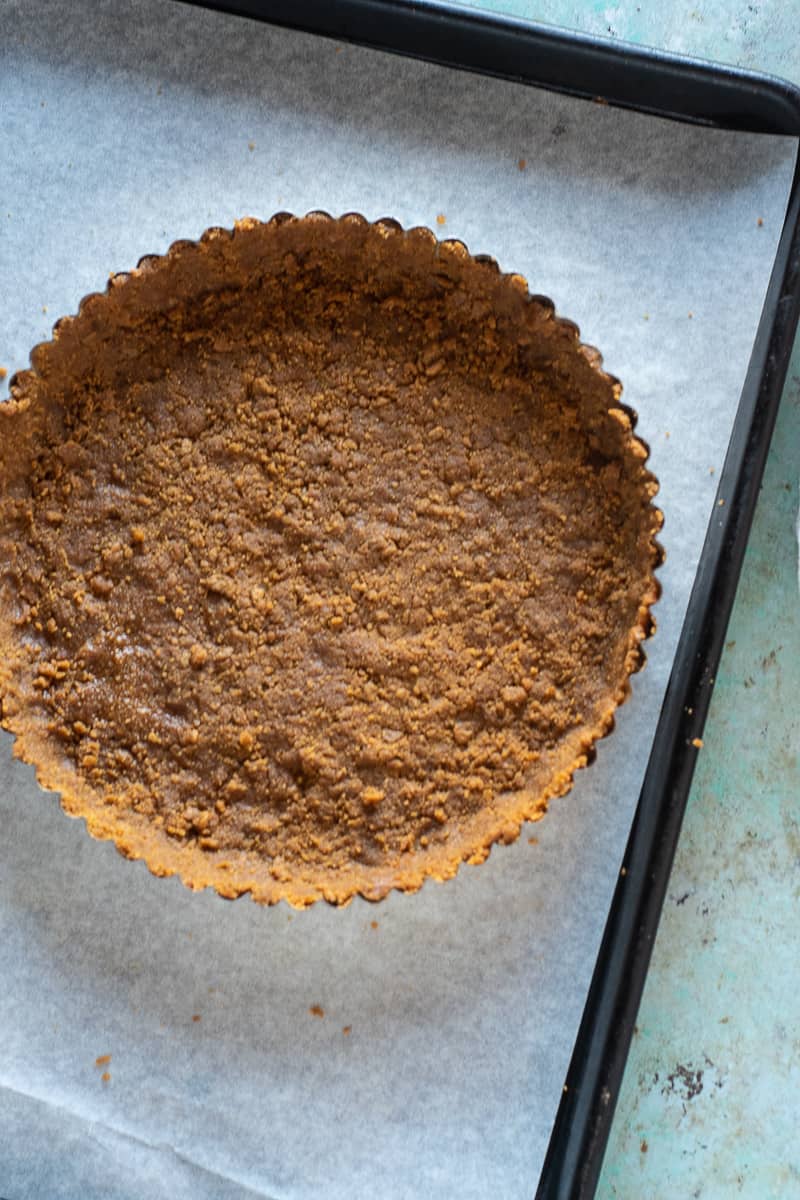 You may even have a few moments of panic when it appears there isn't enough dough to cover the entire pan, but I assure you, there is. Just keep pressing it down with your fingers to thin it out until it covers the whole thing.
It's time in the oven is brief, just seven or eight minutes, just long enough to for the butter to fuse the crumbs together into a cohesive crust but not long enough to singe the edges.
Then it's ready for whatever tart filling you want to put in it.
(Personally, I love it with this caramel pumpkin tart.)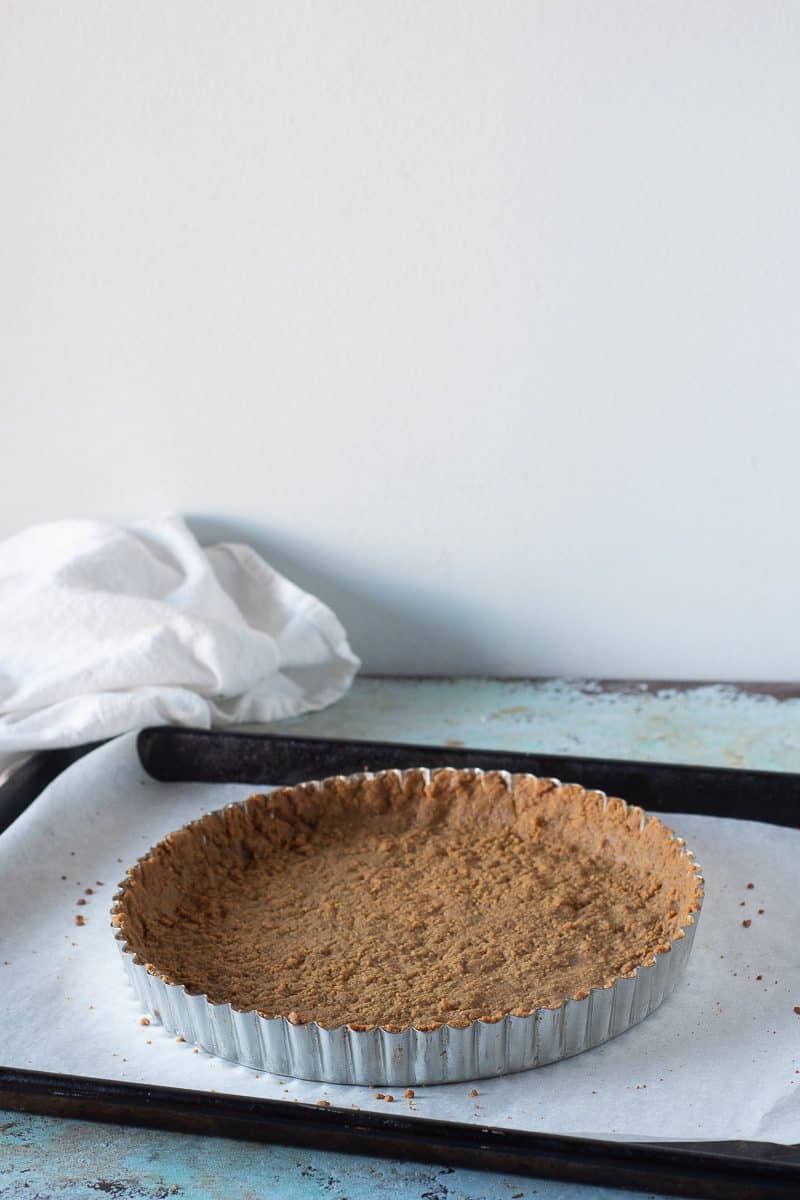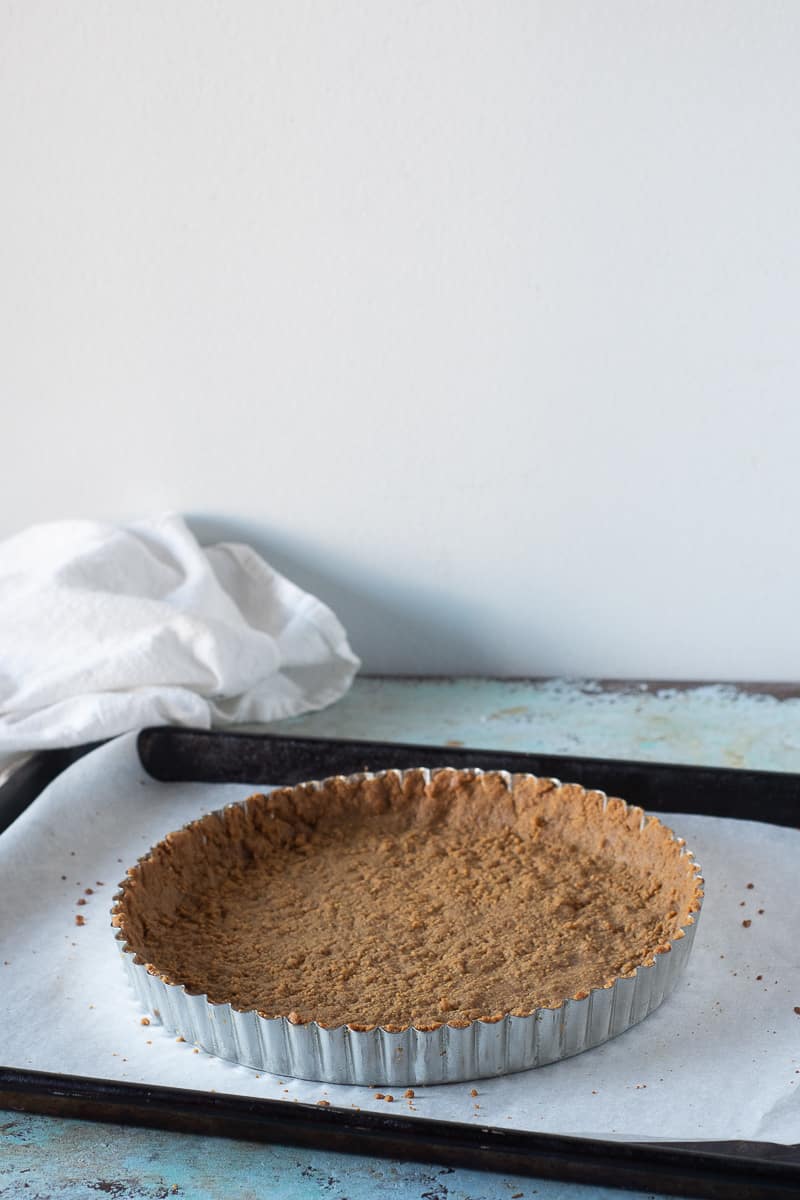 Yield: 1 9.5-inch tart crust
Gingersnap Tart Crust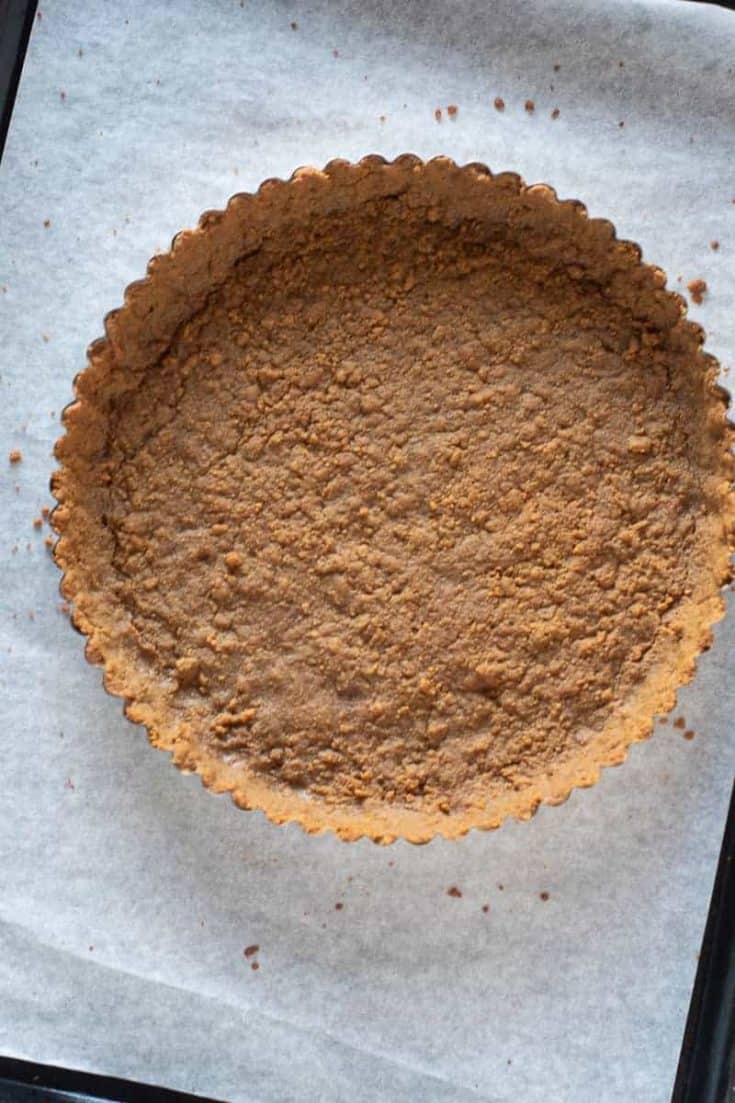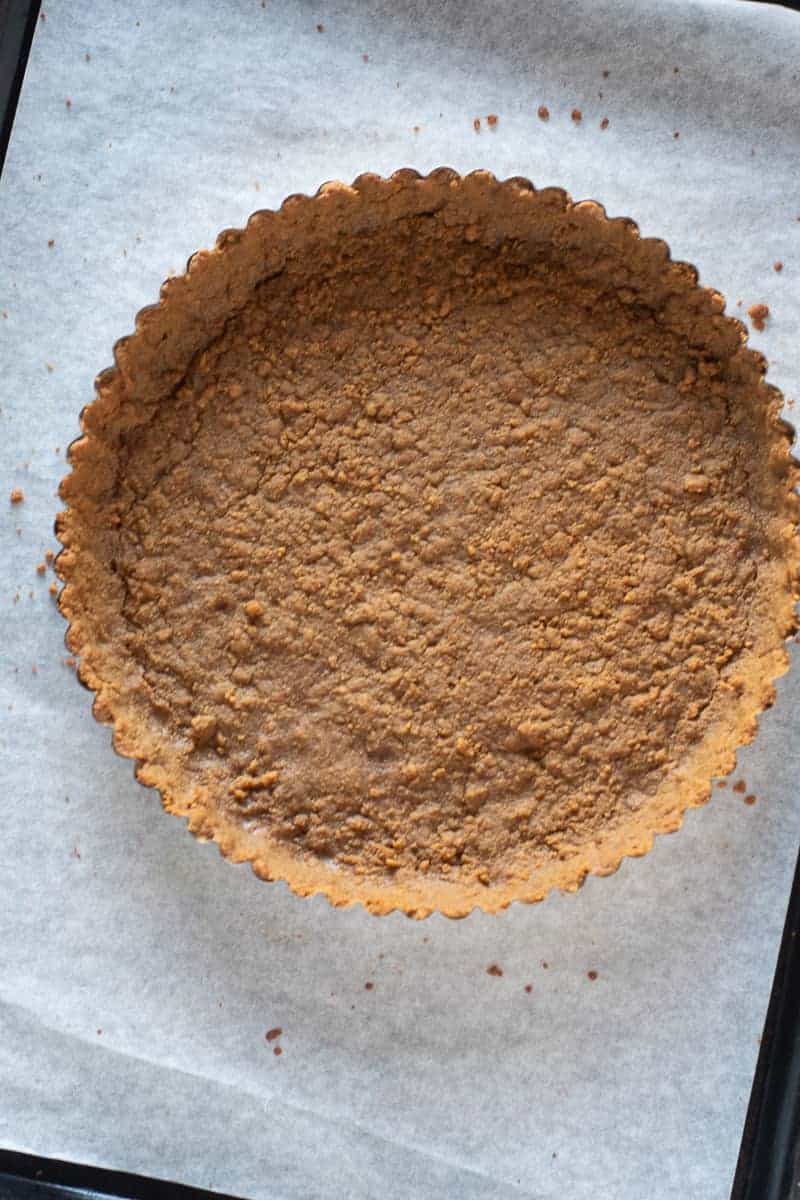 This is one of the simplest tart crusts out there. It's just a simple mixture of gingersnap cookie crumbs and melted butter pressed into a tart pan.
It works with store-bought gingersnaps or homemade ones (if they're crisp and dry). There's no need to use anything particularly fancy.
Ingredients
170 grams (6 ounces, about 24 cookies) gingersnaps
4 tablespoons (55 grams) unsalted butter, melted
Instructions
Preheat oven to 350°F. Place a 9.5-inch tart pan with removable bottom on a baking sheet lined with parchment paper.
Add the gingersnaps to a food processor and process until the cookies are reduced to fine crumbs. (If you don't have a food processor, put the cookies in a zip-top bag and bash them with a rolling pin until they turn into fine crumbs).
Transfer the crumbs to a mixing bowl and add the melted butter. Stir until the crumbs are thoroughly moistened with the butter.
Press the mixture into the tart pan along the bottom and up the sides in an even layer. It can take a few minutes to get it thin enough to cover the whole pan.
Bake until the crust is fragrant and appears mostly dry, 7-8 minutes.
Let cool before adding your filling.
Notes
Crust can be made up to one day ahead of time and stored at room temperature.
Recommended Products
As an Amazon Associate and member of other affiliate programs, I earn from qualifying purchases.
Nutrition Information:
Yield:
8
Serving Size:
1
Amount Per Serving:
Calories:

51
Total Fat:

6g
Saturated Fat:

4g
Trans Fat:

0g
Unsaturated Fat:

2g
Cholesterol:

15mg
Sodium:

46mg
Carbohydrates:

0g
Fiber:

0g
Sugar:

0g
Protein:

0g