I may earn from purchases through links in this post.
Summer is more fun with a frozen treat in your hand (or your glass or your bowl). Here are 12 of my favorite frozen dessert recipes.
They include a range of treats from ice cream to popsicles to milkshakes. Some require an ice cream maker. Some require popsicle molds. Some require a blender. And they all require some freezer space (at least for a little while).
When making any frozen dessert, it's important to remember that cold suppresses flavor. So go big and bold with your flavors so they still come through when your dessert comes out of the freezer.
When making ice cream or sherbet or sorbet in an ice cream maker, be sure the canister is in the freezer a full 24 hours before you want to churn it.
And be sure you really thoroughly chill down your base before you put it in the ice cream maker. You can do this quickly by putting it in a zip-top bag and submerging it in ice water for about a half hour. Or you can go the slow and easy route and let it hang out in the refrigerator over night.
Popsicles are forgiving and great to make with kids.
And don't sleep on the blackberry milkshakes. The reward-effort ratio on those is incredible!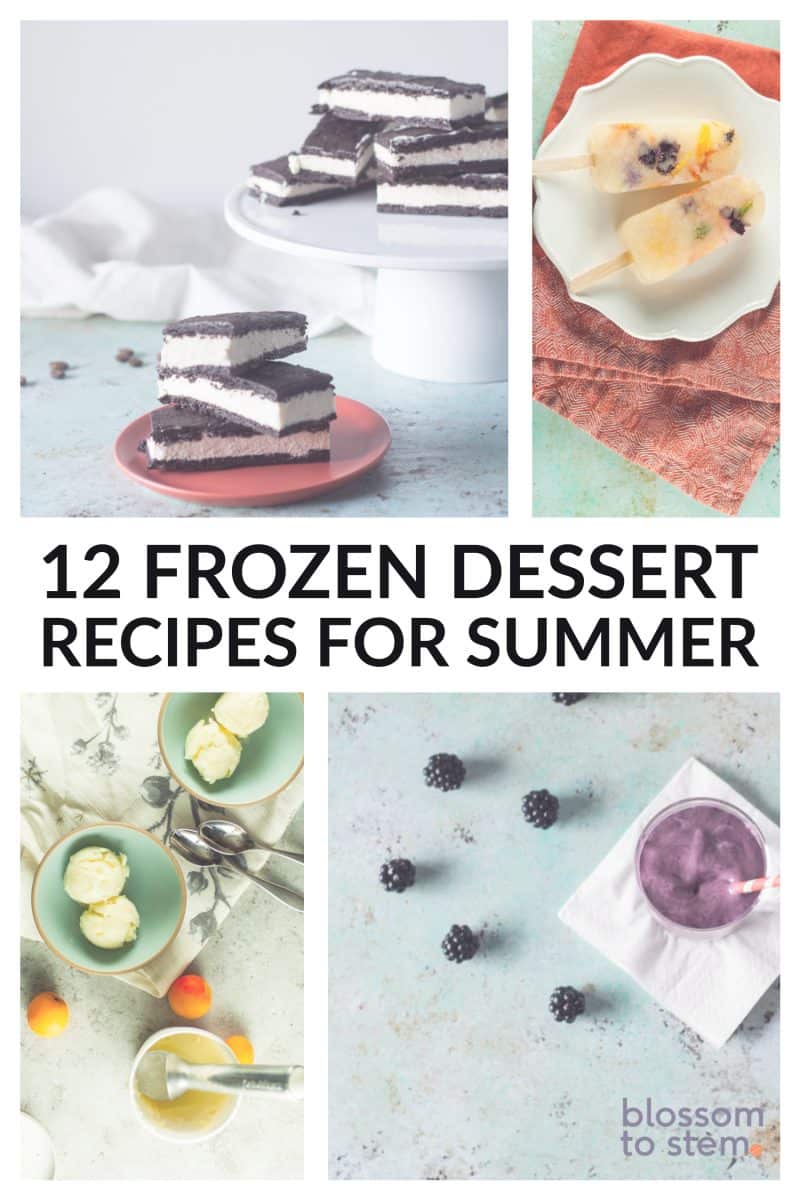 Frozen Dessert Recipes for Summer
Hot days cry out for desserts in frozen form. These are some of my favorite ice creams, sorbets, popsicles, sherbets, milkshakes, and frozen treats.