I may earn from purchases through links in this post.
This summer I've fallen hard for lovage.
It was never really on my radar before. I had heard of it. I was vaguely aware that it was some sort of green, leafy, herby kinda thing, but I couldn't have described its flavor or told you a good use for it or even picked it out of a lineup.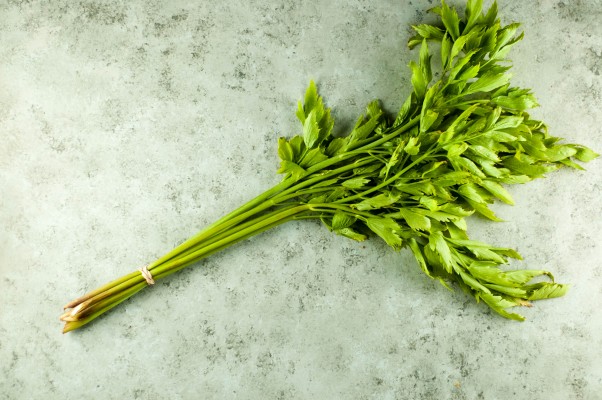 But a few weeks back, on a whim, I picked up a bunch from Green Acres Farm at the Green City Market. And then I had to figure out what to do with it.
Lovage has leaves that look like parsley and stems that look like skinny celery. (The stems are hollow and make the cutest straws for a Bloody Mary.)
The flavor is something like parsley and celery, but it's stronger and brighter and sweeter and almost has a whiff of something citrusy. It's incredibly aromatic. And it has a freshness something along the lines of mint.
I made a syrup with it, which I've been drinking with gin and soda and lime.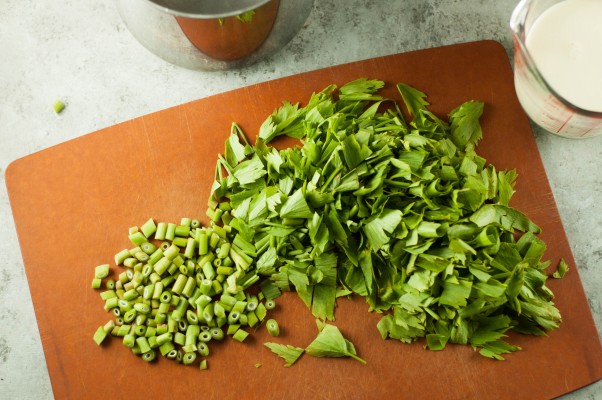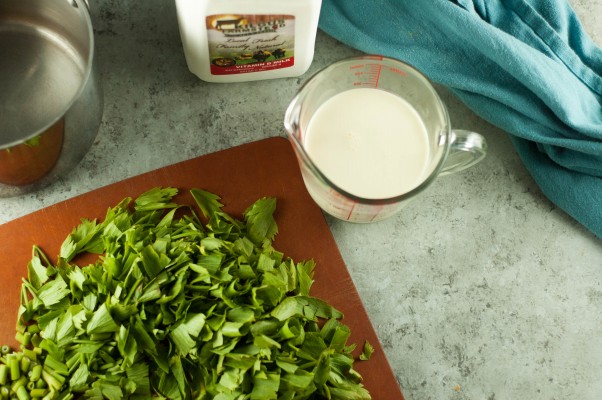 Lovage is the kind of thing that would be at home in a salad, but the syrup got me thinking about how well lovage works on the sweeter side of the spectrum. I got it in my head that it would be interesting in ice cream.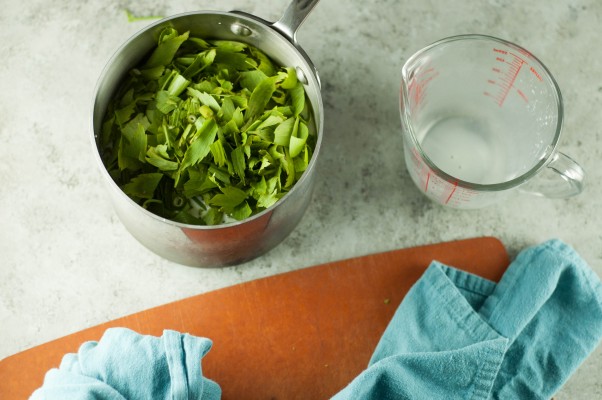 I understand that "interesting," when it comes to food, is a polite way of saying weird and not necessarily delicious.
But I have to say that this lovage ice cream really works.
And it doesn't feel weird at all. It's herbaceous and fragrant and that minty fresh quality comes through making the ice cream taste clean and bright. I think it's crazy delicious.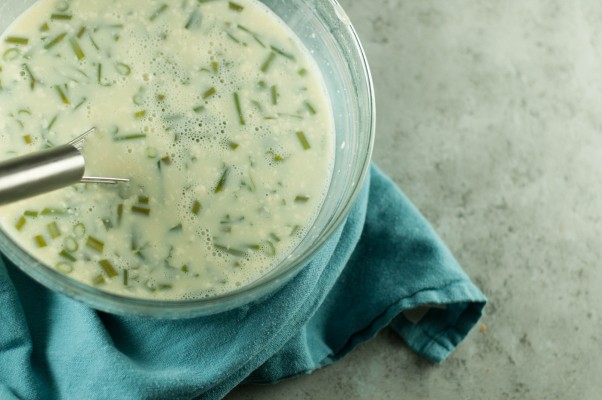 It's lovely with berries or stone fruit. I could imagine a scoop of it nestled into grilled peaches or alongside a berry pie.
I used Jeni Britton Bauer's eggless sweet cream base from her second book, Jeni's Splendid Ice Cream Desserts, which is what I use when I don't want eggs interfering with a flavor.
Like most Philadelphia style ice creams, it uses a mix of milk and cream and sugar and cornstarch, but it also uses a small amount of cream cheese and invert sugar (such as corn syrup or glucose) for stability and scoopability.
The lovage gets chopped and added to the warm base along with a few strips of lime zest and it steeps overnight in the refrigerator. Then it gets passed through a fine mesh strainer to remove all the stray bits and processed in an ice cream maker. Easy peasy.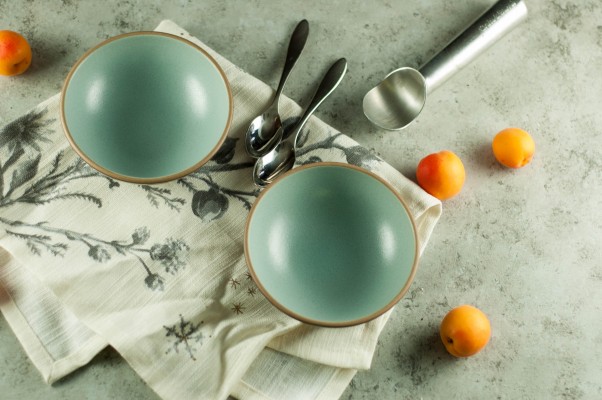 Lovage ice cream turns out to be a keeper. Who knew?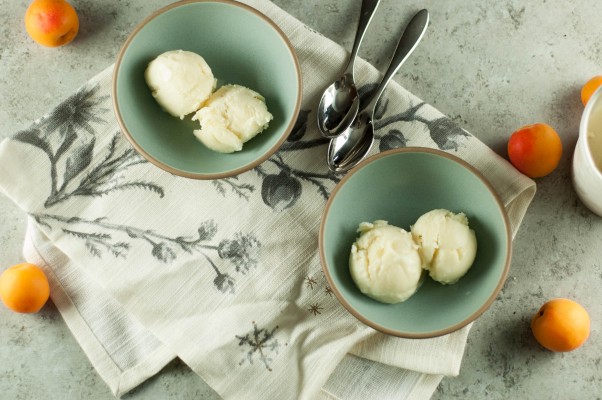 Yield: 1 quart
Lovage Ice Cream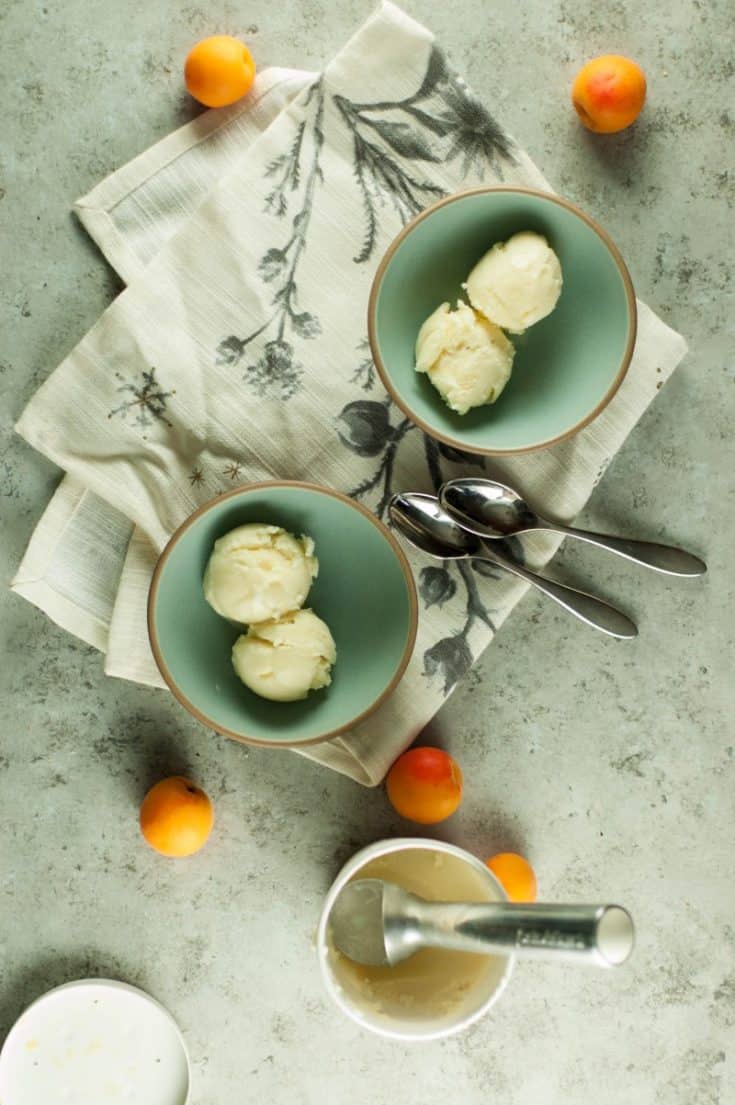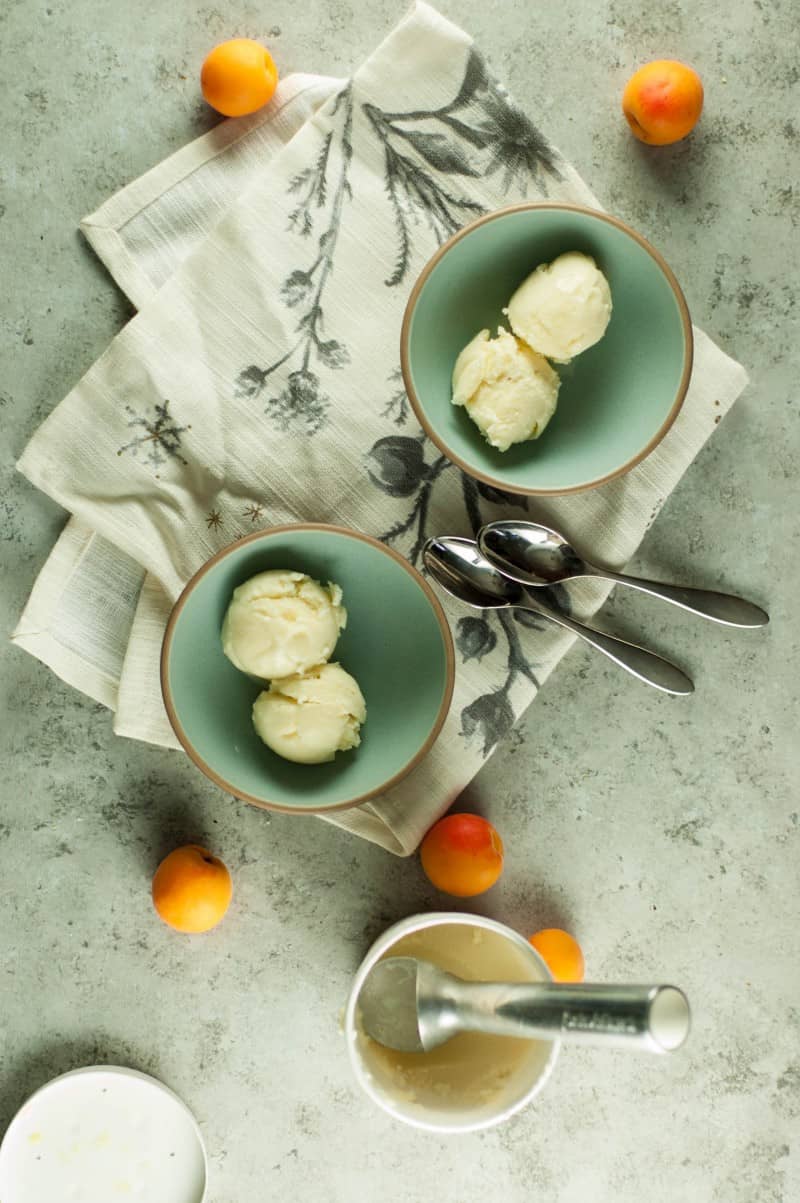 This is a bright, fresh, herbaceous ice cream with notes of celery, parsley, and lime. It pairs well with berries and stone fruits. You won't taste the cream cheese here–it's not for flavor but rather works as a stabilizer. The corn syrup or glucose really improves the texture of any ice cream made without eggs. You can replace it with the same amount of sugar, but your ice cream will be icier without it.
Total Time
1 day
20 minutes
Ingredients
1 cups bunch lovage, leaves and stems, roughly chopped, about 8 stems or 2
3 wide strips of lime zest
2 2/3 cups whole milk
1 1/2 tablespoons cornstarch
4 tablespoons cream cheese, softened
1 1/2 cups heavy cream
3/4 cup sugar
1/4 cup glucose or corn syrup
1/4 teaspoon kosher salt
Instructions
In a large mixing bowl, whisk the cream cheese until smooth. Set aside. In a small bowl, mix a few tablespoons of the milk with the cornstarch to make a slurry.
Combine the remaining milk, cream, sugar, glucose or corn syrup, and salt in a large saucepan over medium-high heat. Bring to a boil and simmer for about 5 minutes. Remove from heat and whisk in the cornstarch slurry. Add the lovage and lime zest. Return to the stove over medium-high heat and return to a boil, stirring constantly, until slightly thickened, about 1 minute. Remove from heat and pour the mixture over the cream cheese and whisk until thoroughly combined.
Cover and refrigerate overnight, letting the lovage continue to steep, until thoroughly chilled.
Pass through a fine mesh strainer and process in an ice cream maker.
Pack into a storage container and freeze for several hours until firm.
Recommended Products
As an Amazon Associate and member of other affiliate programs, I earn from qualifying purchases.
Nutrition Information:
Yield:
8
Serving Size:
1
Amount Per Serving:
Calories:

334
Total Fat:

21g
Saturated Fat:

13g
Trans Fat:

1g
Unsaturated Fat:

6g
Cholesterol:

65mg
Sodium:

141mg
Carbohydrates:

34g
Fiber:

0g
Sugar:

33g
Protein:

4g