I may earn from purchases through links in this post.
This summer we've been overrun with sweet corn. There have been several ears in every farm box we've gotten for the last month. And while I love fresh sweet corn, boiled simply for a few minutes, slathered with butter and salt, we've had more than enough of it this summer.
So I've been getting creative with it. Like in this corn and tomato farro salad and this sweet corn and blueberry spoon cake.
But this simple salad of raw corn with miso lime butter might be my favorite way to eat it yet. (But don't hold me to that. My favorites change on the regular.)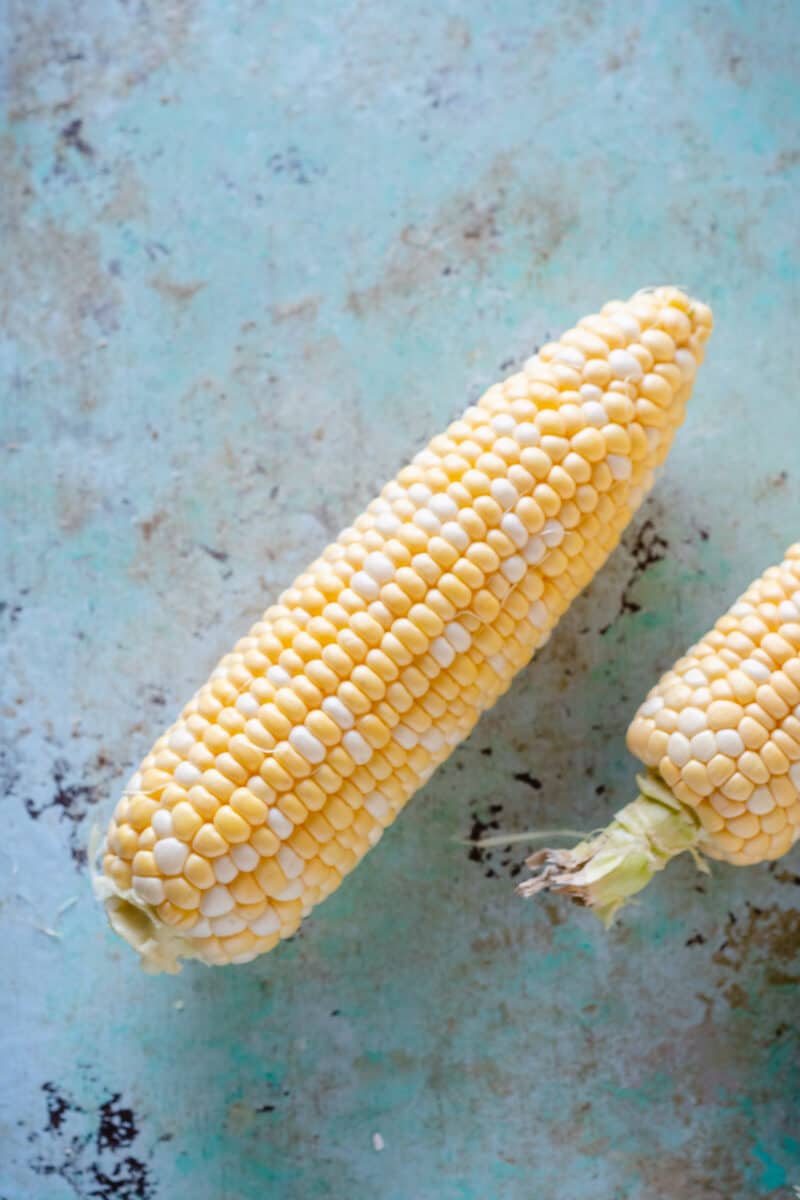 It's inspired by Mexican street corn esquites (which are basically elotes off the cob). But it ditches the traditional crema (or sour cream) and mayonnaise in favor of a savory butter mixture.
I also don't bother with charring the corn here. I like the sweetness, juiciness, and crunch that comes in raw kernels that have been sliced off the cob.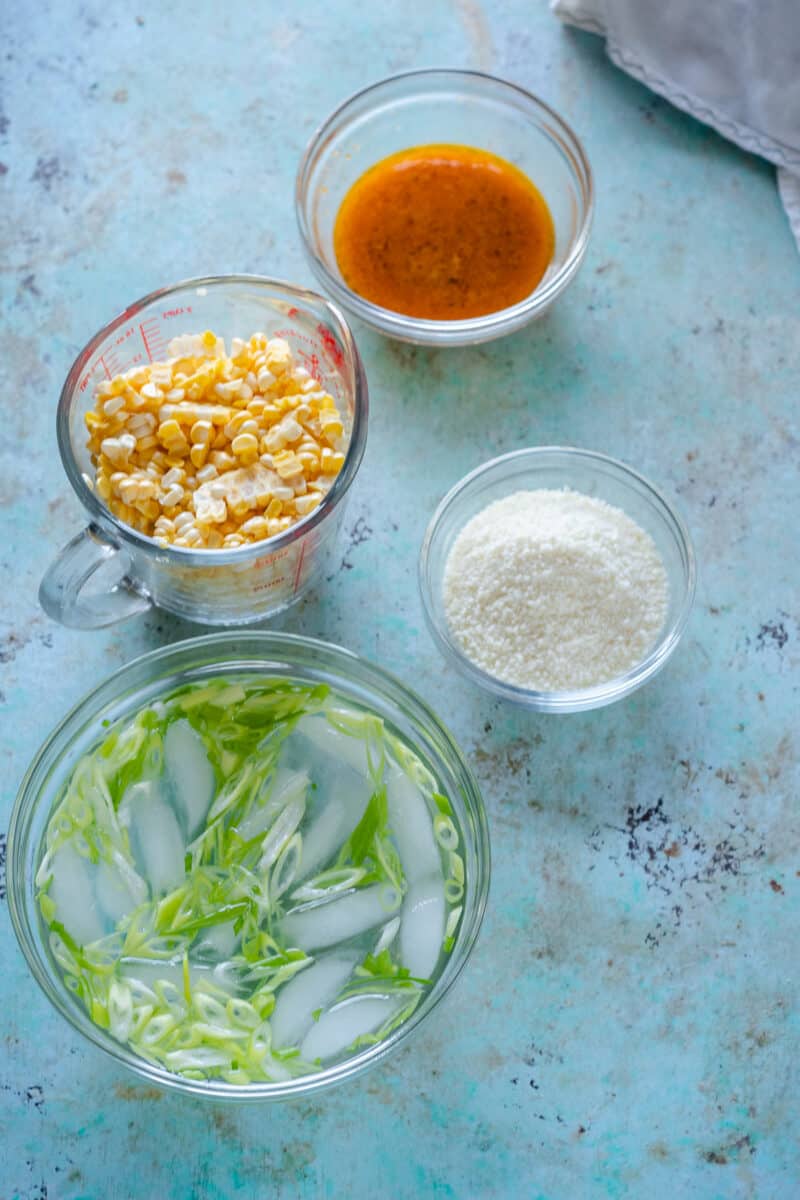 I slice some scallions really thinly on the bias and soak them in ice water to remove the harsh raw onion bite.
This mellows them while preserving a crisp texture and brings in just enough onion flavor to the finished dish.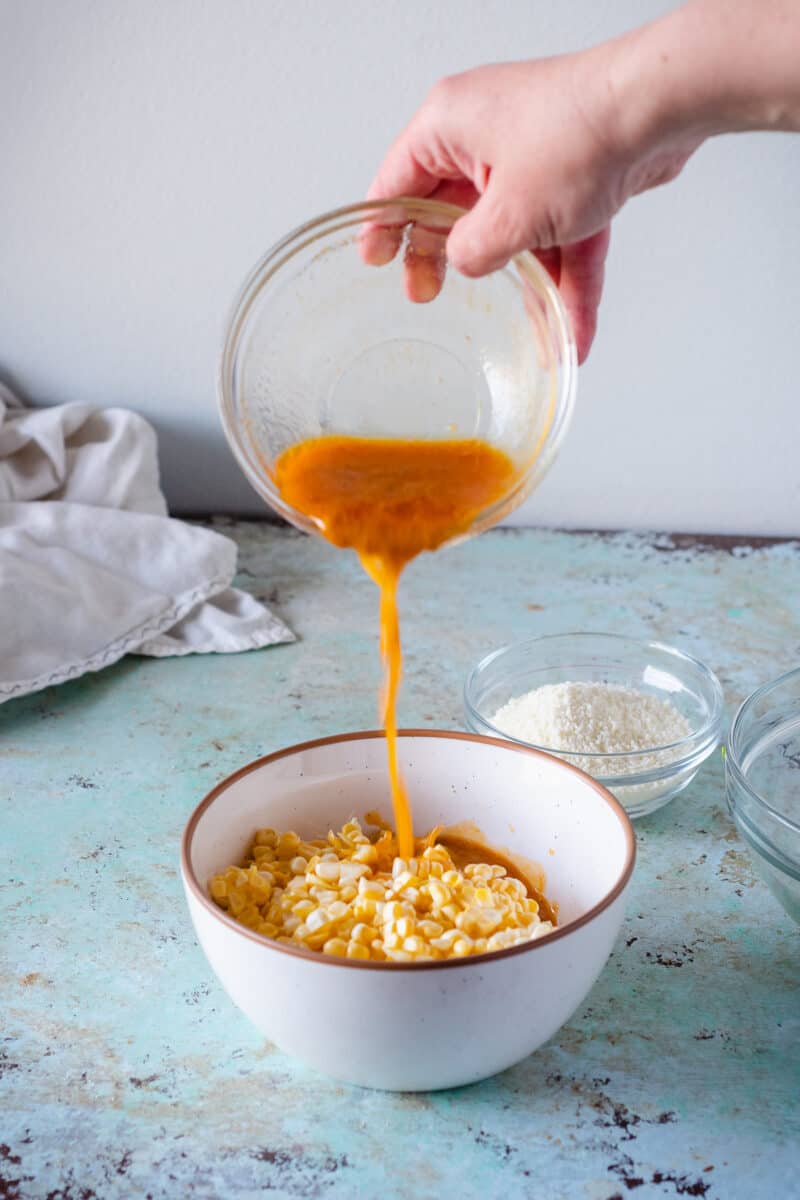 The real secret to this simple corn salad, though, is the miso lime butter dressing.
A bit of butter gets melted in a saucepan along with some lime zest and smoked paprika and chili powder. It cooks until the butter bubbles up and then it gets taken off the heat and a clove of grated garlic and a spoonful of miso get stirred in.
Then all that richness gets hit with the acidity from some freshly squeezed lime juice.
This miso lime butter mixture smells outrageously good. It's smoky and savory with enough lime to make it sing.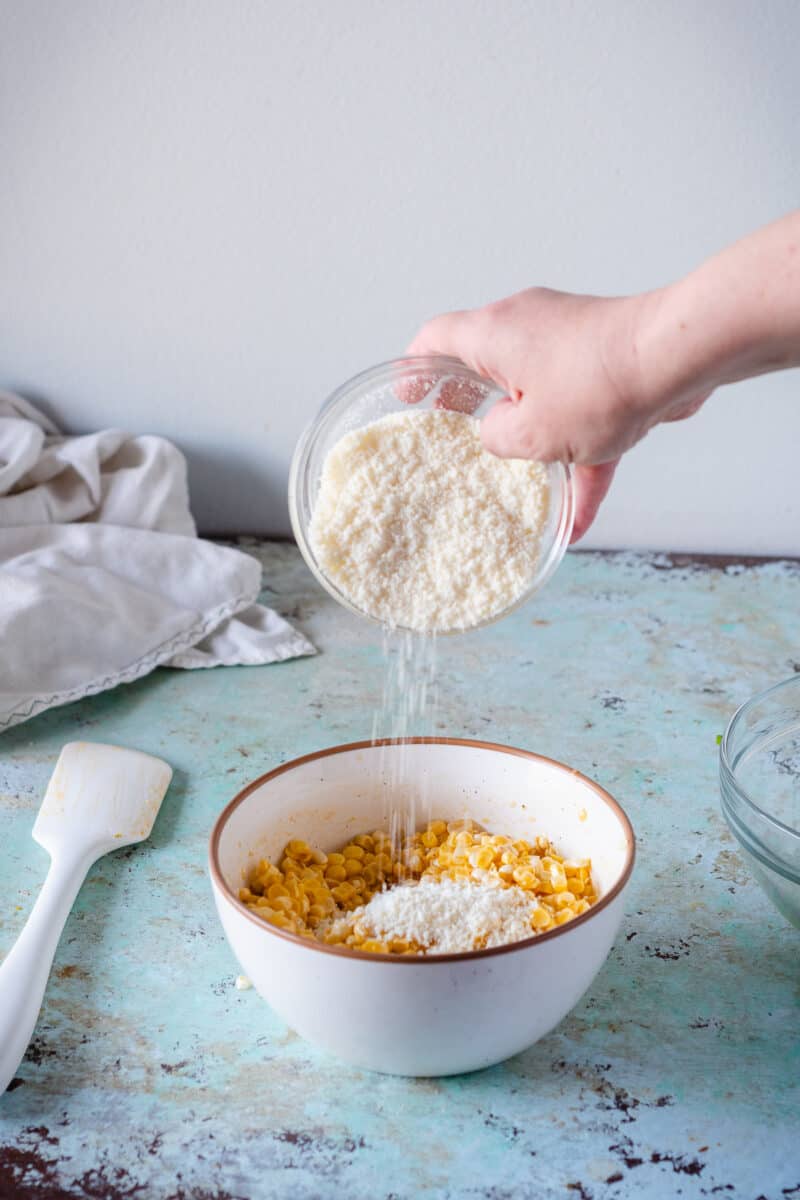 The raw corn kernels get tossed with the butter mixture and then, in a nod to classic esquites or elotes, the salad gets hit with a flurry of cotija cheese.
I use the fluffy pre-grated stuff here, which, at least around here is easier to find than whole blocks of the stuff, though of course you could grate it yourself if you have a whole block of it.
It adds another layer of savory, salty richness to the mix.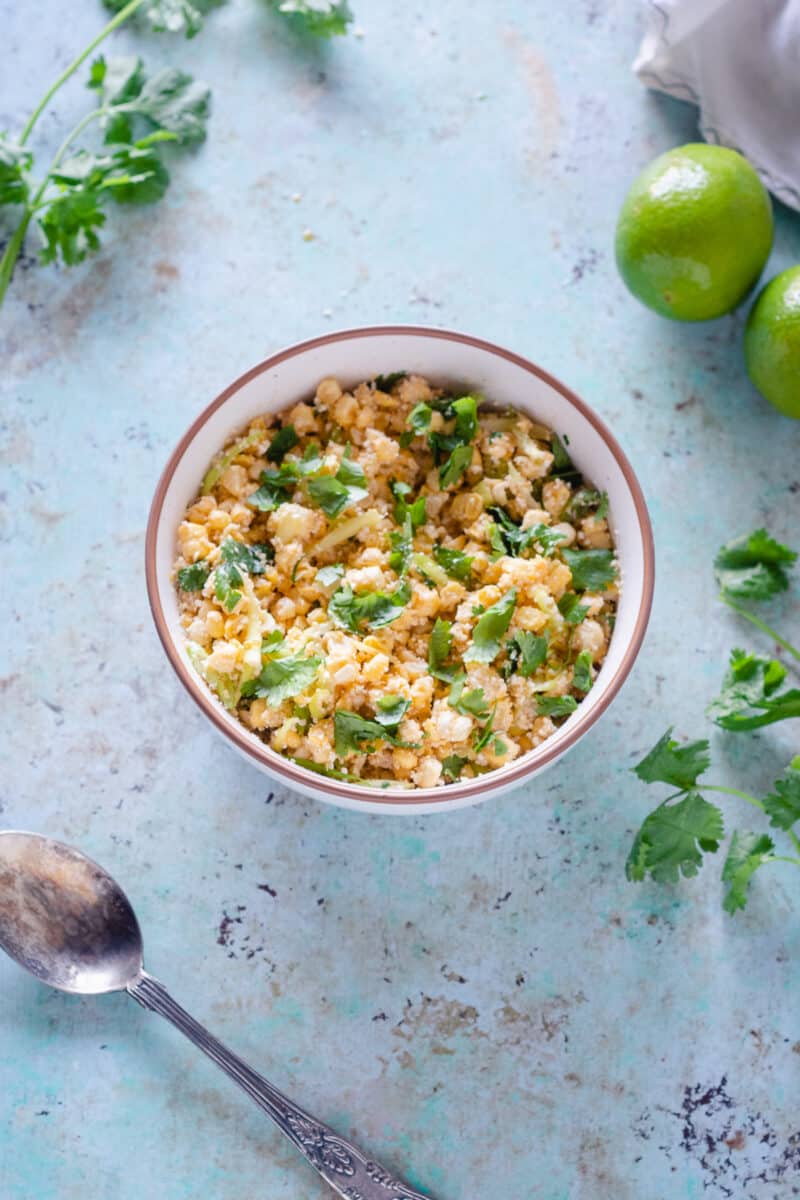 Then the scallions get drained and tossed in to add some textural variation.
And then the whole thing gets topped with a handful of cilantro leaves. (Haters can, of course, leave that out.)
It makes a wonderful side dish to just about any summer meal. It would be welcome alongside a tomato sandwich or next to some grilled meats (like this lemon balsamic grilled chicken).
I also like tucking it into tortillas with some warm black beans, fresh tomatoes, and a bit of hot sauce for a simple taco filling.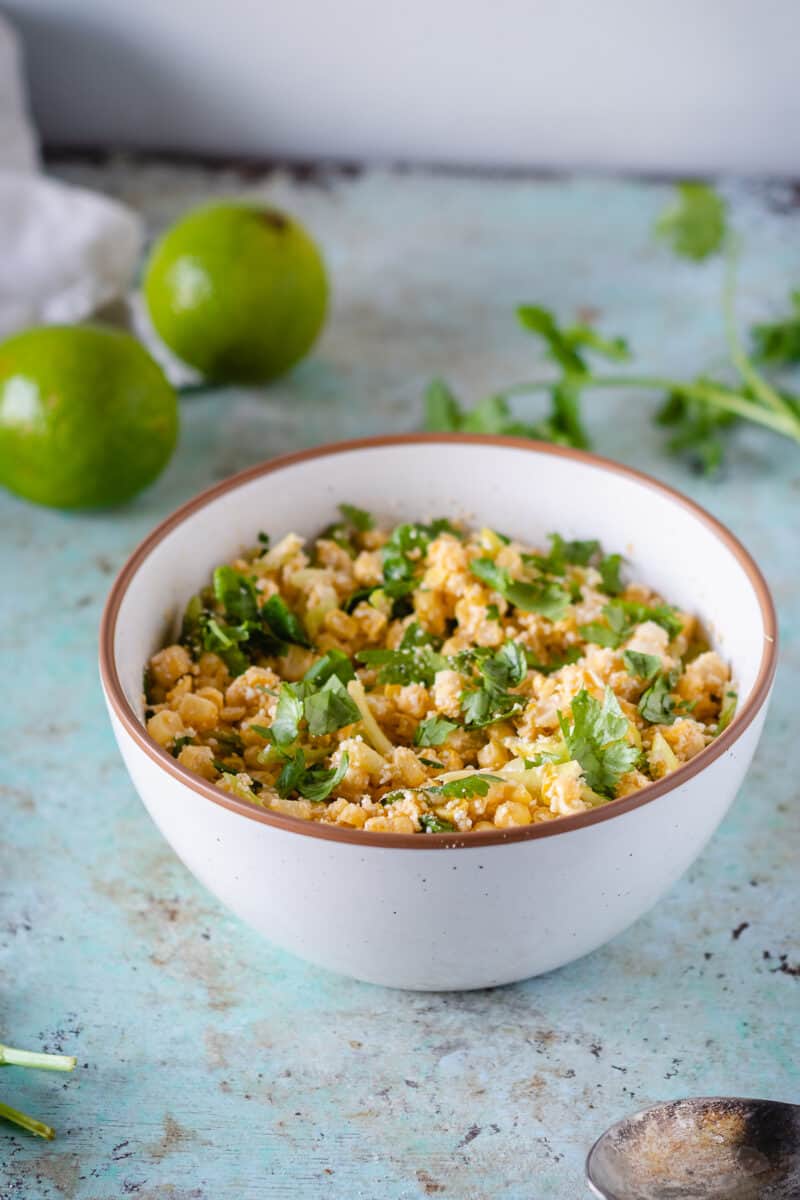 It's easy to scale up our down, depending on what kind of crowd you need to feed.
And it holds up well for hours, even overnight, which makes it great for taking to picnics or cookouts (if you can do that safely).
Yield: Serves 4-6 as a side
Raw Corn with Miso Lime Butter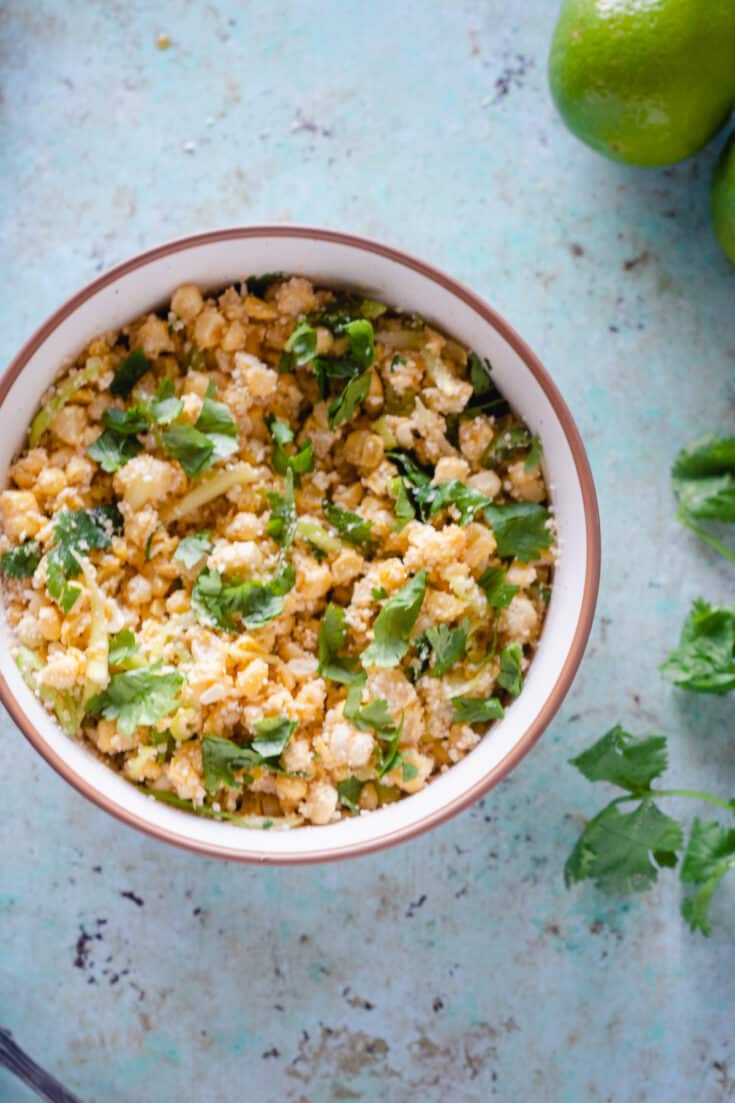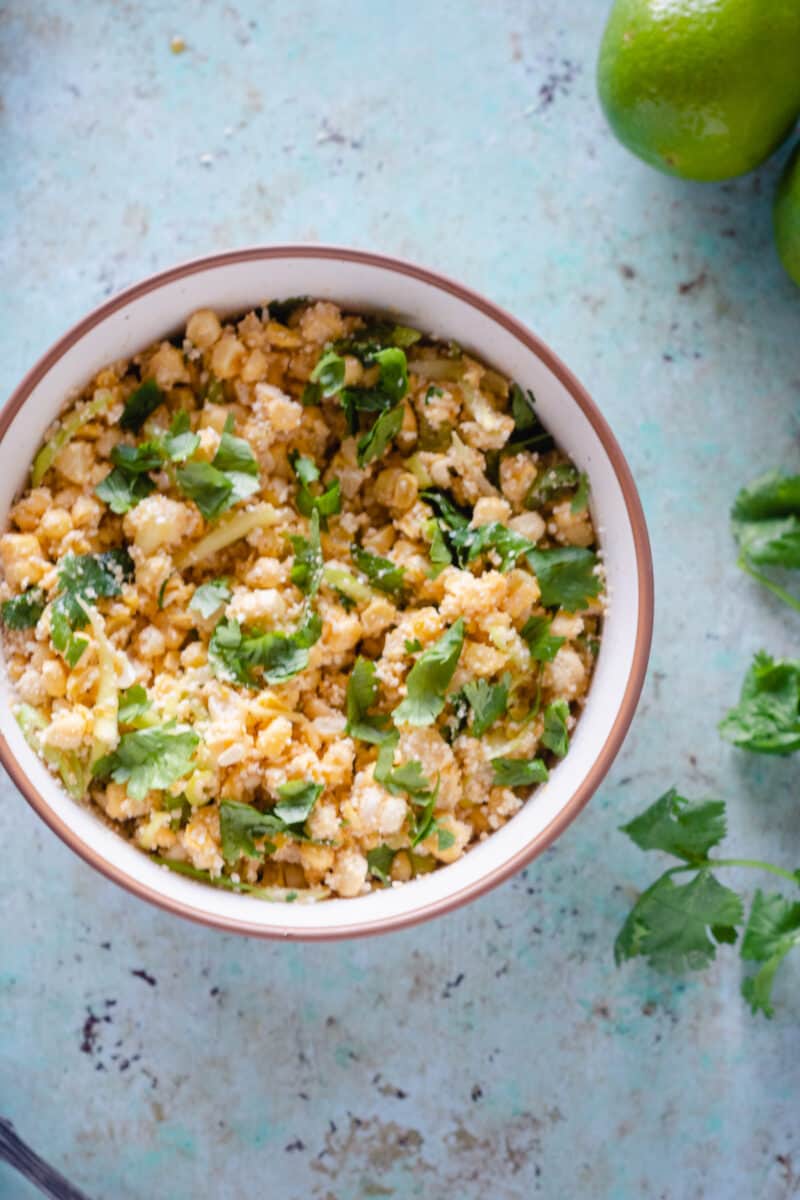 This simple sweet corn salad is inspired by Mexican street corn, but instead of crema or mayonnaise it is swathed in a savory miso lime butter dressing that's fragrant with smoked paprika and garlic.
It's tossed with cotija cheese, which is a Mexican hard cow's milk cheese that grates into crumbles and adds some wonderful salty richness.
Soaking the scallions in ice water mellows the sharp raw onion flavor. It's a good trick to know for using scallions elsewhere when you want them a little bit tamer.
(Some miso paste contains gluten, but many are gluten free. Be sure to check the label if cooking for anyone who's avoiding gluten.)
Ingredients
2 cups raw corn kernels sliced off the cob (from about 3 ears of corn)
2 scallions, sliced thinly on the bias
2 tablespoons unsalted butter
zest of 1 lime
1/4 teaspoon smoked paprika
1/8 teaspoon chili powder
1 teaspoon white miso
1 clove garlic, pressed or grated on a microplane
2 tablespoons freshly squeezed lime juice (from about 1 lime)
1/2 cup grated cotija cheese
3 tablespoons cilantro, roughly chopped
Instructions
Add the corn kernels to a mixing bowl and set aside.
Add the sliced scallions to a bowl of ice water. This helps tame the sharp raw onion flavor.
Make the miso lime butter. Add the butter, lime zest, smoked paprika, and chili powder to a small saucepan and heat over medium-high heat until the butter foams and sputters.
Remove from heat and stir in the miso and garlic. It should smell wonderful. Add the lime juice.
Add the miso lime butter to the corn and toss until the corn is coated.
Add the cotija cheese to the corn and toss until well distributed.
Drain the scallions (you can run cold water through a strainer to melt the ice) and add to the corn mixture and toss.
Top with cilantro, and serve.
Notes
Can be made up to a day ahead and stored in the refrigerator.
Recommended Products
As an Amazon Associate and member of other affiliate programs, I earn from qualifying purchases.
Nutrition Information:
Yield:
6
Serving Size:
1
Amount Per Serving:
Calories:

128
Total Fat:

8g
Saturated Fat:

4g
Trans Fat:

0g
Unsaturated Fat:

3g
Cholesterol:

20mg
Sodium:

179mg
Carbohydrates:

13g
Fiber:

2g
Sugar:

3g
Protein:

4g