I may earn from purchases through links in this post.
I first encountered the Negroni during my junior year of college when I was studying abroad in Italy.
I was in Siena for a long weekend away from my program in Rome, and while my friends and I sat on the ground of the clam-shell shaped Piazza del Campo in the center of town enjoying some late afternoon gelato, I remember seeing so many people seated in the outdoor cafes that line the piazza holding tumblers of icy, bright pink drinks adorned with orange wheels.
I had no idea what the drink was, but eventually discovered the ubiquitous aperitivo was the Negroni.
I'm pretty sure I ordered one that night or the next before dinner and hated it.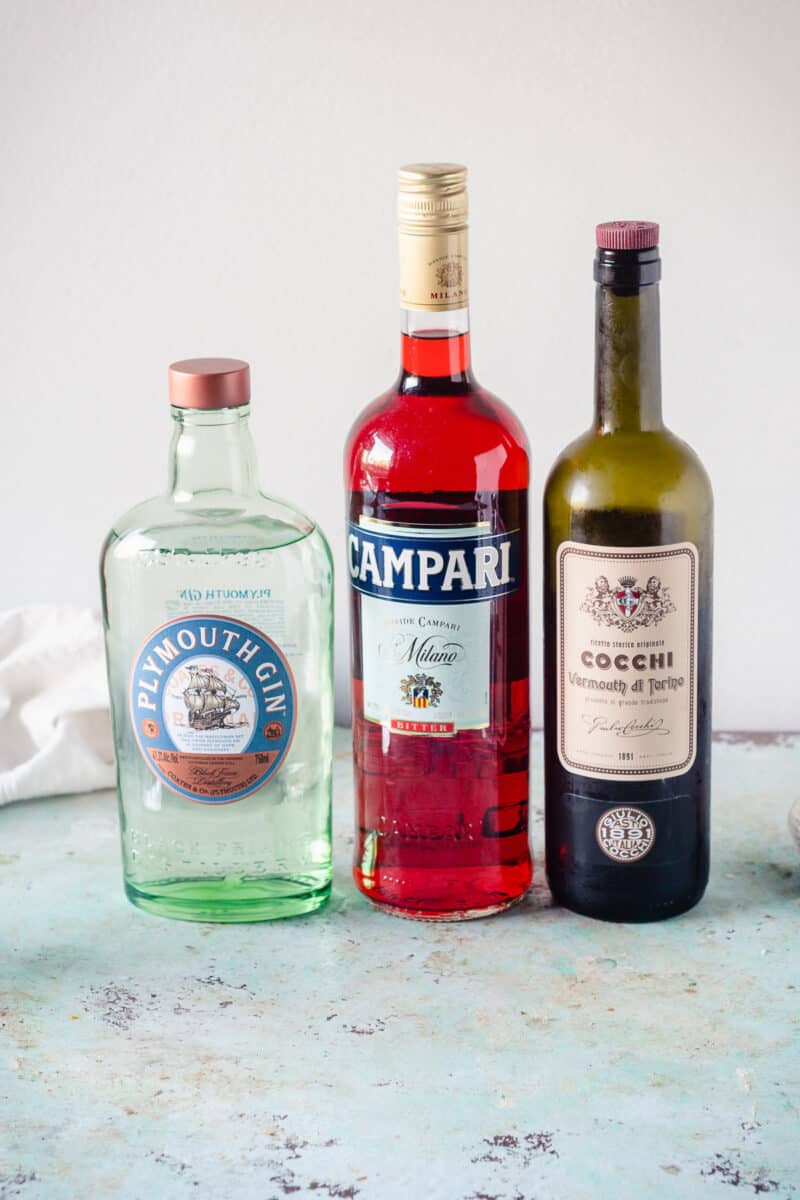 This was about two decades ago, long before the cocktail renaissance began somewhere toward the end of the aughts.
I had only the vaguest notion of Campari as some sort of exotic elixir from the poster prints of vintage Leonetto Cappiello ads. I didn't know it that it's girly-pink color was misleading. That it's an intensely bitter Italian amaro with a closely guarded secret recipe dating back to the 1860s, but almost certainly contains some kind of orange or chinotto and gentian.
And in the time since that first Negroni, I've not only acquired a taste for that bitterness. I've come to crave it.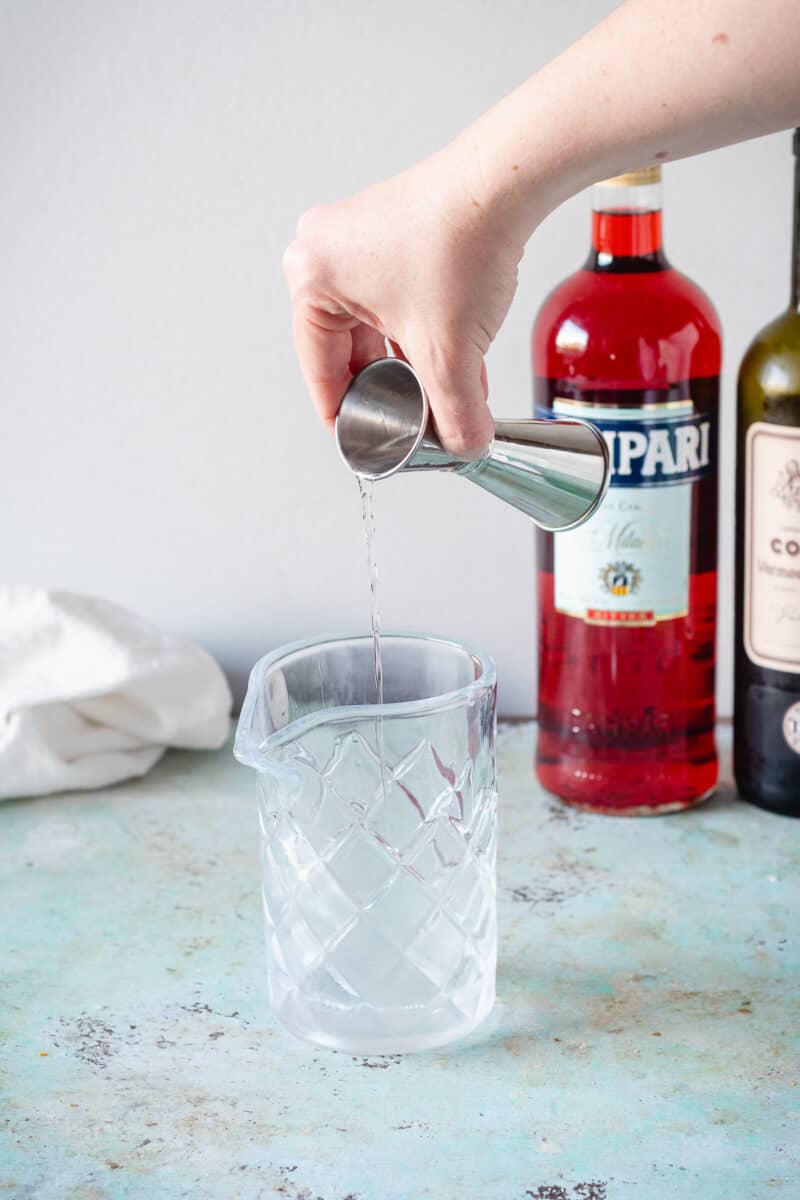 The Negroni's origin dates back to the 1910s in Florence when Camillo Negroni, an actual Florentine Count, ordered his Americano (vermouth, Campari, soda, ice) with some gin.
The Count's name stuck to the drink as it made its circuitous way to popularity. (For more detail on that history, you should go straight to David Wondrich.)
Eventually it settled into the drink so many people know and love (or loathe) today: equal parts gin, Campari, and sweet vermouth.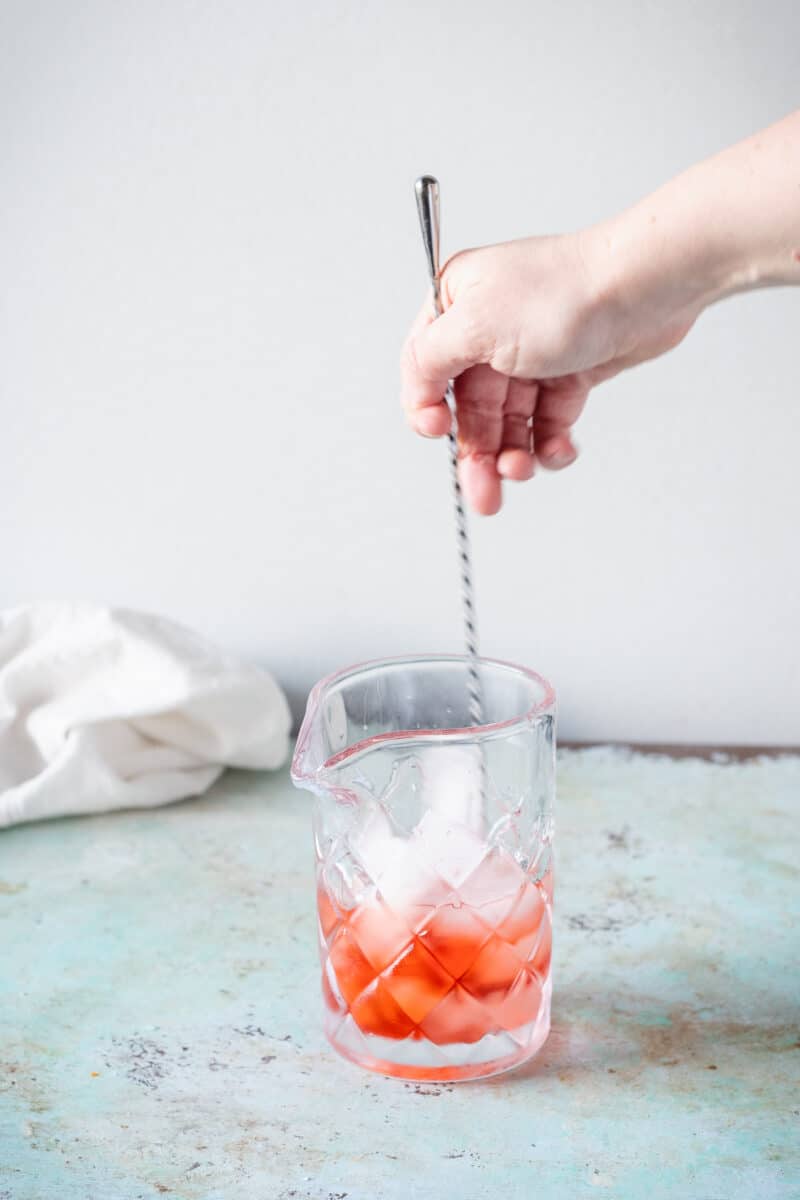 The equal proportions of the drink are pretty universal (unlike with the whiskey version, the Boulevardier), but the method of assemblage has a couple of common and still generally recommended variations. (Sorry, Stanley Tucci, shaking is not among them.)
One is the most casual method where you build the drink in a rocks glass loaded with ice and drink it like that. I saw this in Italy all the time, and sometimes do this at home, when I'm feeling particularly unfussy.
But the other method is the one I turn to most. Add the ingredients to a mixing glass, add ice, stir, and strain.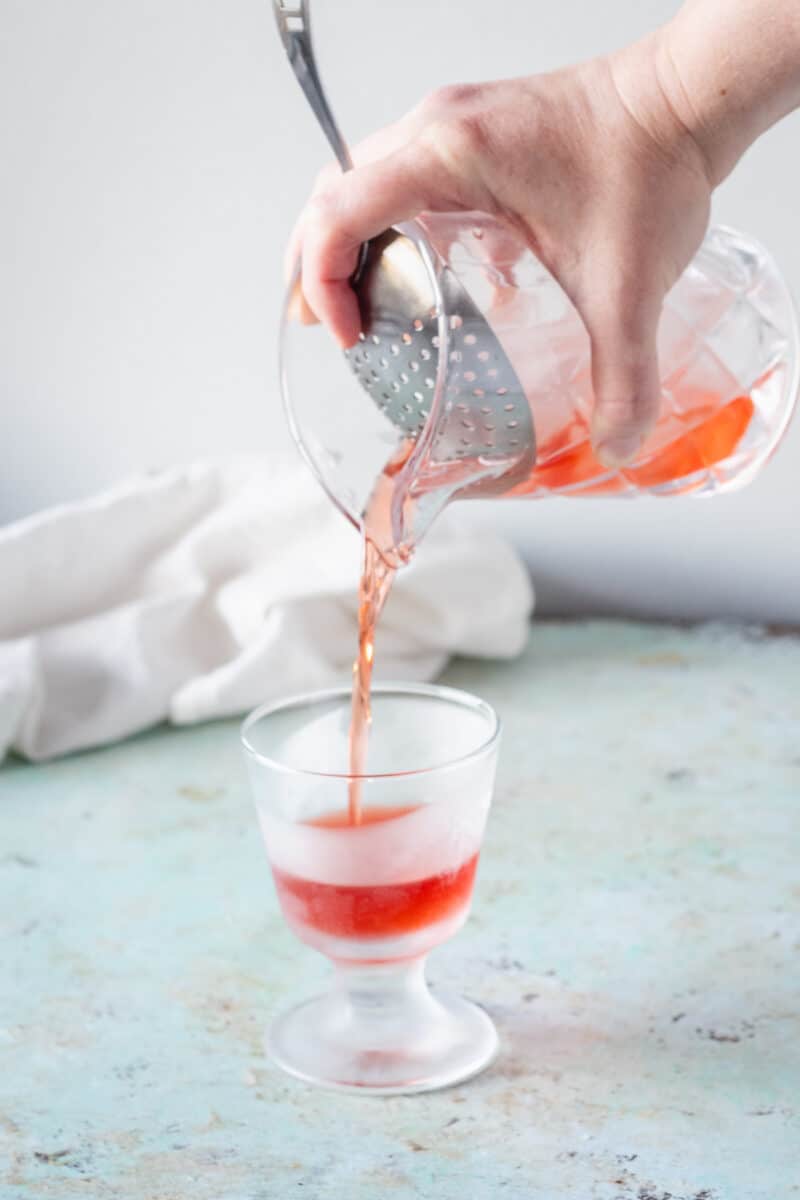 You're still left with a few options.
You can serve it on the rocks or up (no ice).
I enjoy it both ways. For an afternoon drink on a hot summer day when I don't mind a bit of extra dilution, I'll have it on the rocks. If I'm in the mood for a proper drink, I have it up.
Then you're left with some options in the garnish department. It's nice with some orange peel expressed over the glass. You can add the twist of orange peel to the glass for added aroma. Or you can serve it with a wheel of orange over the edge of the glass.
I don't see much point in serving cocktails with wheels of citrus. I find they mostly just get in the way and end up discarded off to the side. But you do you.
You can, of course, skip the garnish entirely. It'll still get the job done.
(And if you want to get really crazy you can add some smoke and barrel-aged flavor to your Negroni with an iSi whipper.)
Cheers!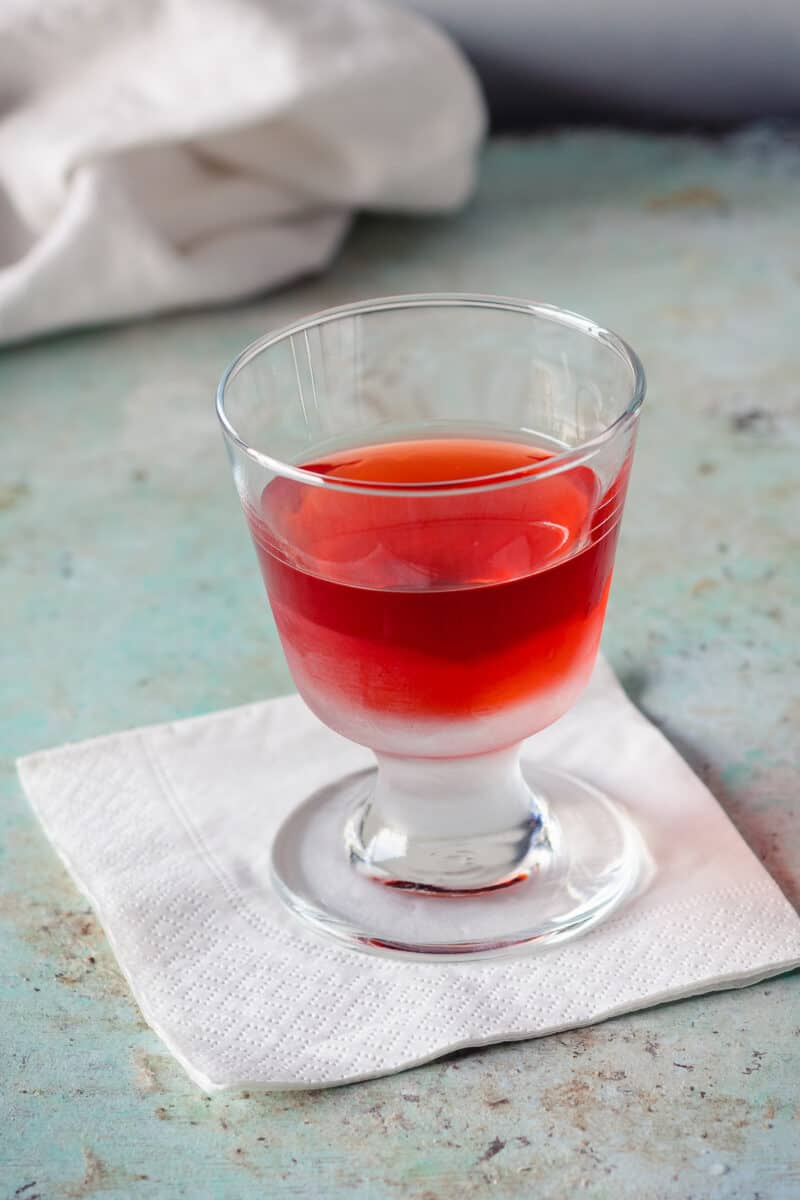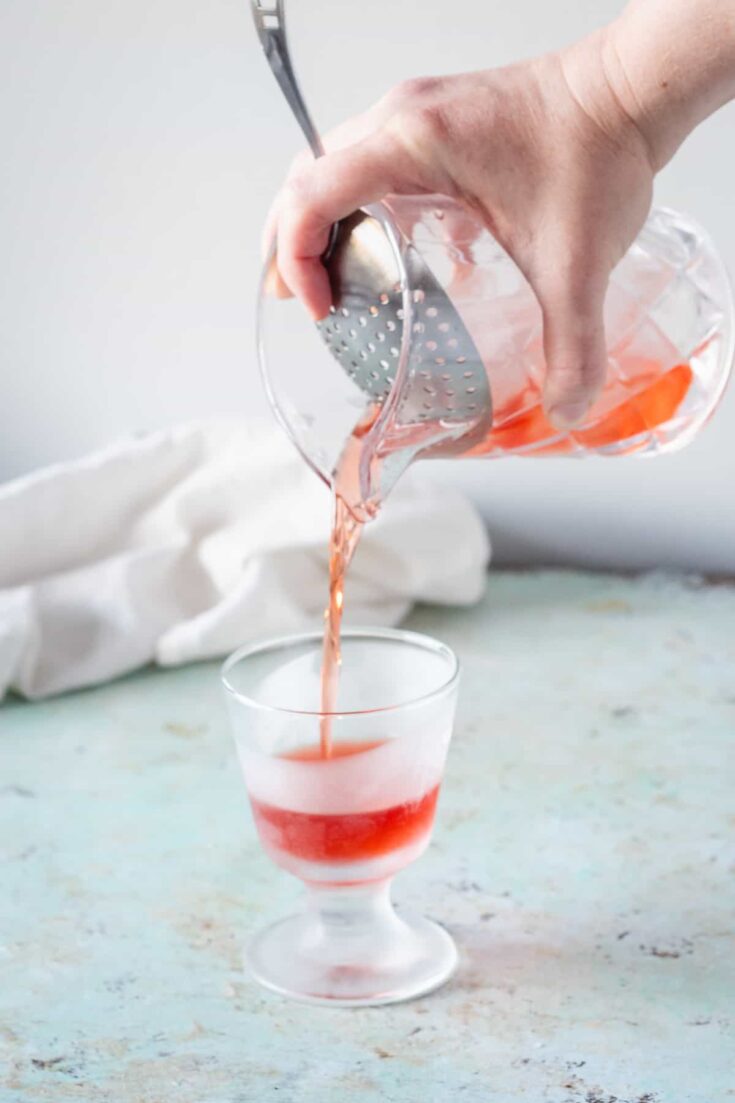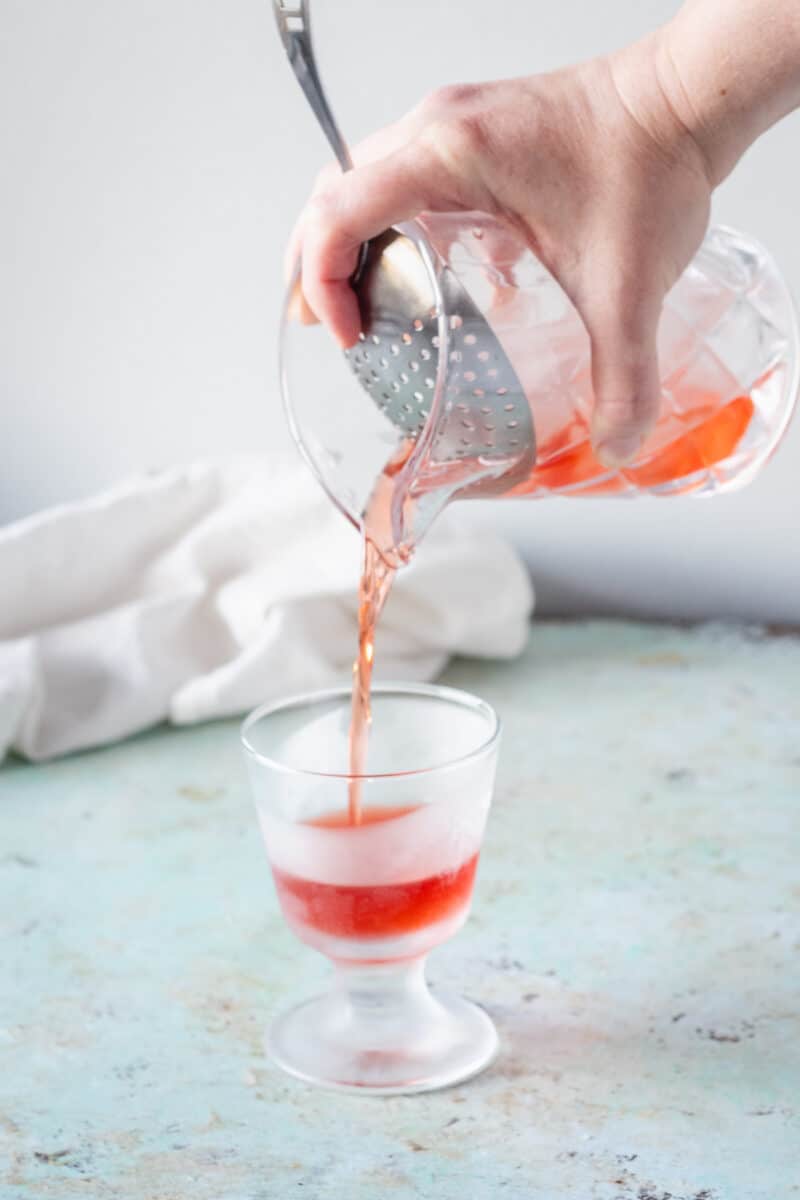 The Negroni is a classic cocktail with equal parts gin, Campari, and sweet vermouth. It's a bracing, spirit-forward cocktail with notable bitterness from the Campari.
I like to use a Plymouth-style gin here, though a London Dry also works well. While I love the subtle botanical flavors in the crop of new wave craft gins, most of their subtleties would get lost here. Stick to something with straightforward juniper and citrus notes.
You can use any sweet vermouth you like. If you want it rich and sweet and heavy on the vanilla, go for Carpano Antica. But my go-to sweet vermouth for a Negroni is Cocchi di Torino.
There is no clear favorite for glassware on this one. It can be served in a coupe or a rocks glass or anything in between. Also, while I don't call for it here, this drink is sometimes served over ice. Feel free to do so if you prefer.
Ingredients
1 oz gin
1 oz Campari
1 oz sweet vermouth
garnish: orange peel (optional)
Instructions
Put a glass in the freezer to chill. Add the gin, Campari, and sweet vermouth to a mixing glass. Add ice and stir until chilled. Strain into your glass. Express orange peel (if using) over the drink and serve.
Nutrition Information:
Yield:
1
Serving Size:
1
Amount Per Serving:
Calories:

197
Total Fat:

0g
Saturated Fat:

0g
Trans Fat:

0g
Unsaturated Fat:

0g
Cholesterol:

0mg
Sodium:

3mg
Carbohydrates:

14g
Fiber:

1g
Sugar:

10g
Protein:

0g