I may earn from purchases through links in this post.
When I get overwhelmed by things beyond my control, I distract myself by turning my attention to the simple and the routine. Exercising, walking the dog around the neighborhood, cooking the kind of nourishing meals that I know so well I can make them without thinking.
Which brings me to this cabbage.
Cabbage. It's such a homely vegetable.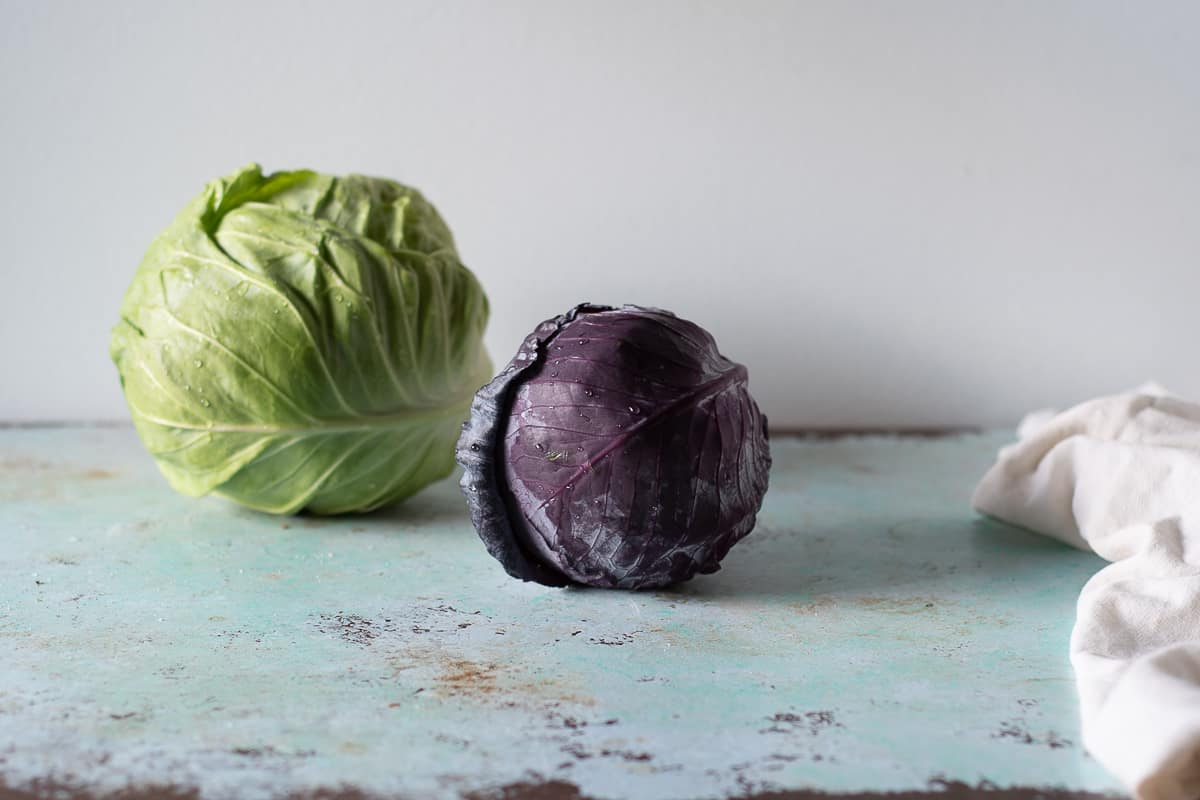 It's easy to overlook the taut, heavy heads in the midst of the bounty of summer produce. It's not a farmers market star like tomatoes or sweet corn or even kale.
It's peasant food. Humble. Basic. Lacking any sort of flash.
Which is too bad because it has such potential.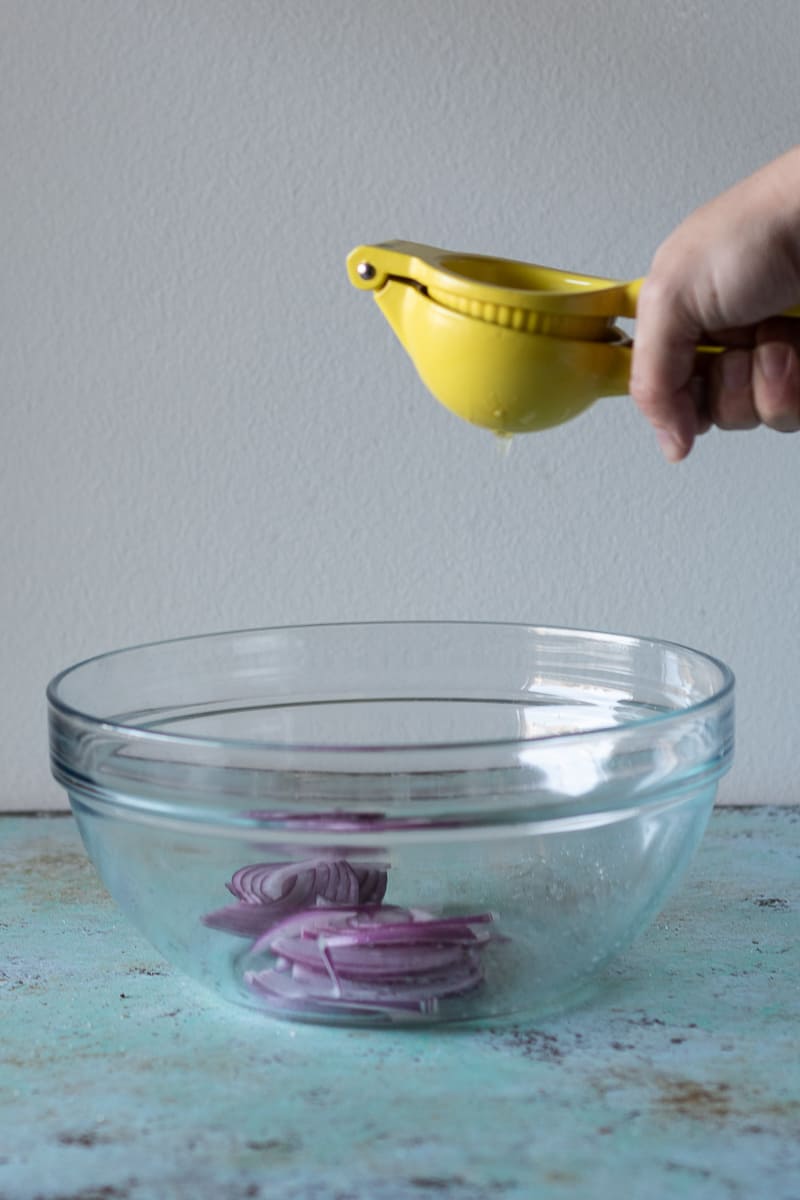 And one of the best ways to bring out that potential is to throw it on a grill and get it charred and blackened in spots.
Like most brassicas (Brussels sprouts, kale, cauliflower), cabbage is an absolute champ when caramelized.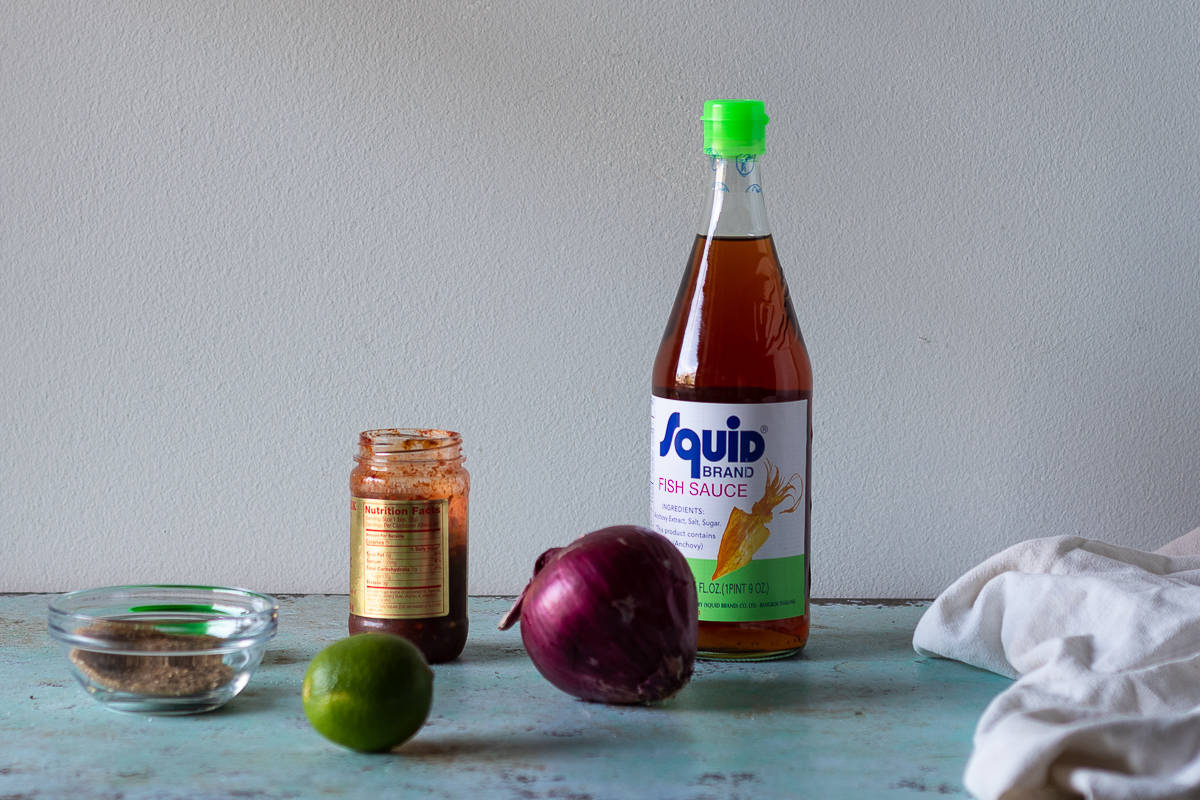 This slightly smoky, umami-rich grilled cabbage salad with peanuts and mint is a great one for converting cabbage skeptics.
And it's a cinch to make.
Toss some thinly sliced red onions in lime juice to lightly pickle, dissolve some sugar in fish sauce with a bit of garlic and sambal oelek or sriracha. Slice some cabbage into thick wedges and grill until charred on the edges.
Let it cool and slice again into bite-sized pieces, toss with the onions and fish sauce mixture. Throw in handfuls of chopped peanuts and fresh mint. Devour.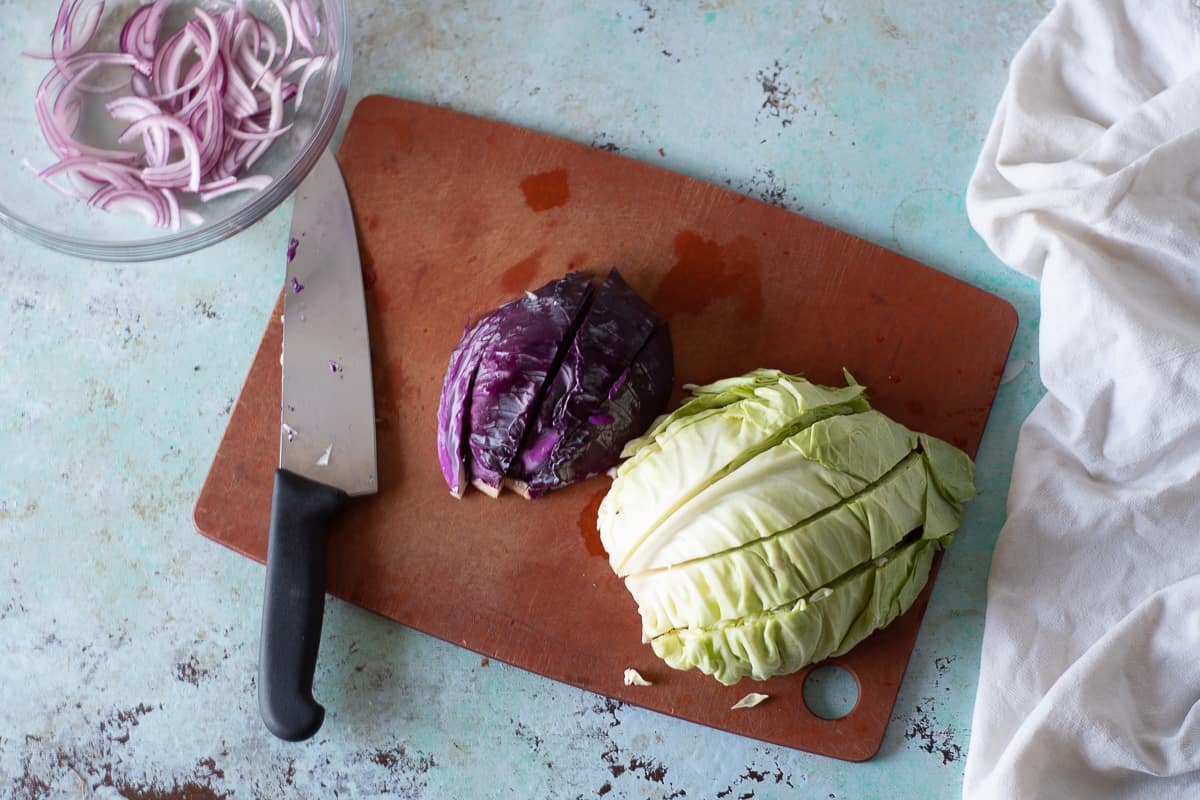 That's really it.
It's perfect for cookouts and barbecues when you're already firing up the grill.
It's also a great make ahead salad that can hang out at room temperature for a couple of hours or in the refrigerator overnight without wilting.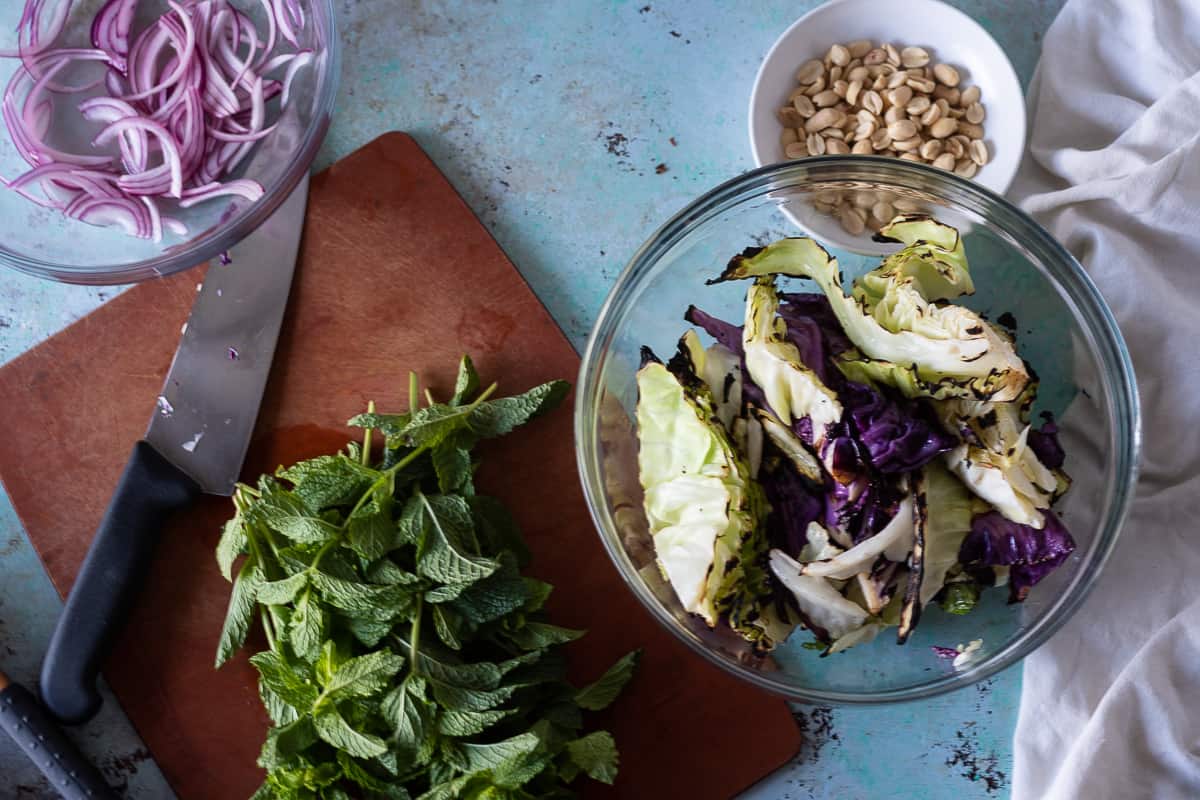 Lately we've been eating it with grilled chicken thighs slathered in this sauce, but it would be nice alongside just about any protein, and it makes a perfect light lunch on it's own.
It's good warm, at room temperature, or cold straight from the fridge.
It is one of the biggest reasons I am so glad we finally have a grill. We've been eating it just about every week this summer.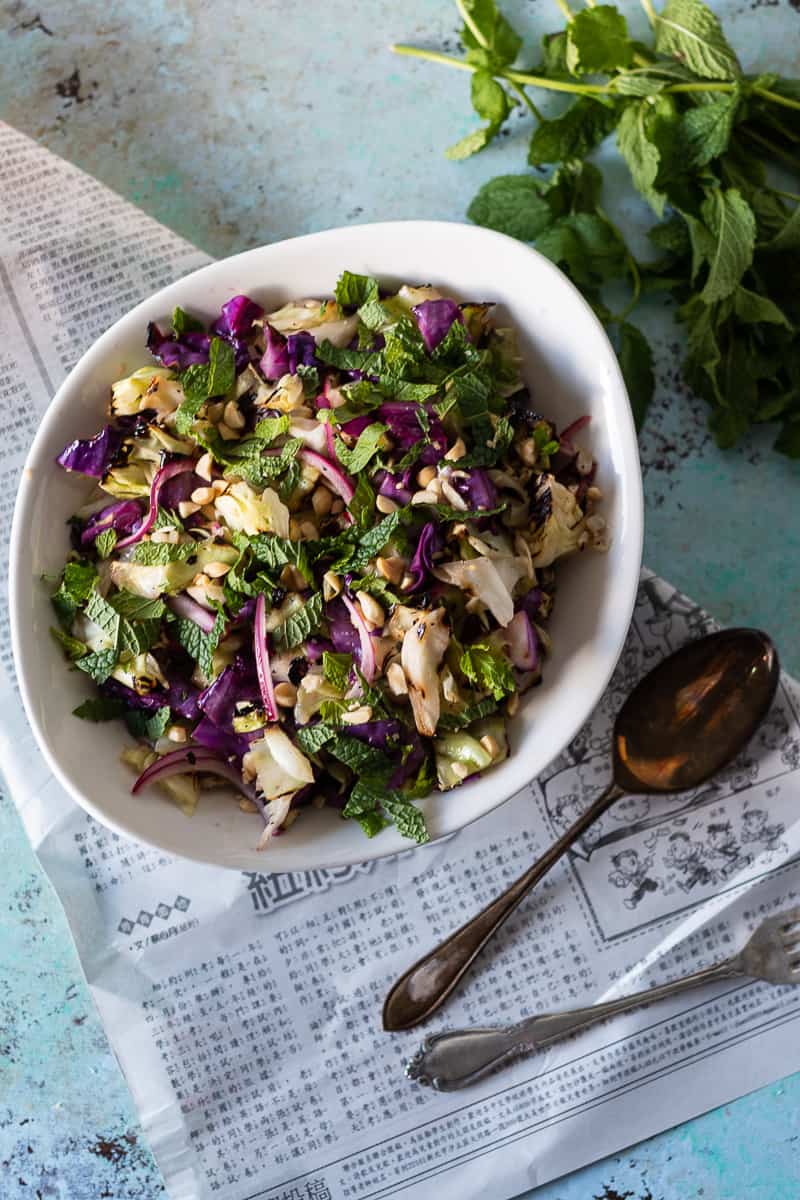 Yield: 4 servings
Grilled Cabbage Salad with Peanuts and Mint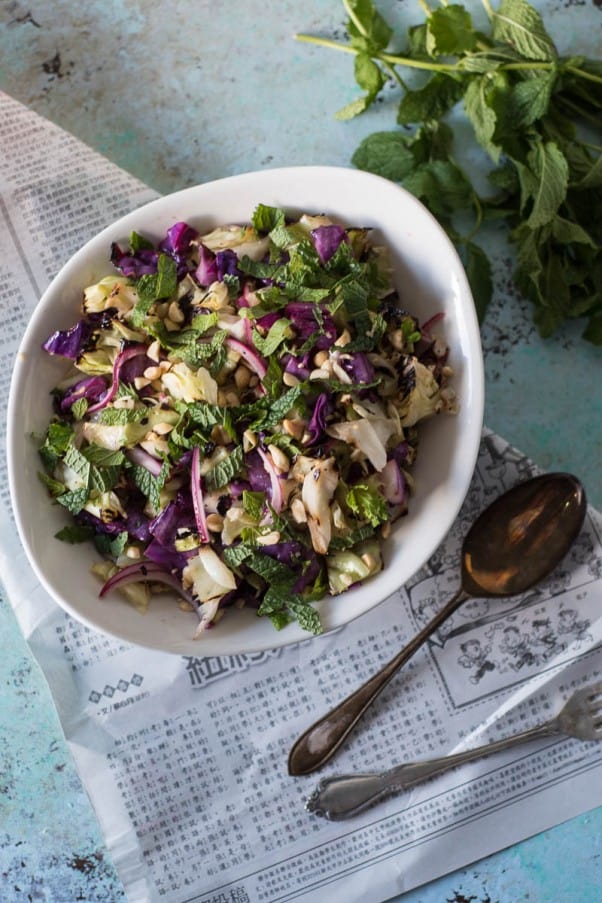 This grilled cabbage salad is dressed with the components of a basic Vietnamese nuoc cham--fish sauce, sugar, and lime. The red onion spends a little time soaking in lime juice (I love using a citrus squeezer for juicing limes), which takes away the oniony bite while retaining the crunch. The cabbage gets grilled in big wedges so it doesn't fall through the grill grates and then finely sliced after it's cool enough to handle. If you don't have access to a grill, you could char the cabbage under the broiler or in a grill pan. You can make this with all green cabbage (I often do) but it's prettier with a mix of both red and green varieties. This is one of those rare salads that can be made ahead of time and is still crunchy and delicious the next day. It's good at room temperature or cold from the refrigerator.
Ingredients
1/4 medium red onion, thinly sliced
1 lime
3 tablespoons sugar
2 tablespoons fish sauce
1 clove garlic, minced
1 teaspoon sambal oelek, or sriracha
1/2 of a head of green cabbage, sliced into wedges about 1-inch thick
1/4 of a head of red cabbage, sliced into wedges about 1-inch thick
1 tablespoon neutral oil such as grapeseed or canola
1/3 cup peanuts, chopped
a big handful of fresh mint, chopped
Instructions
Add the red onion to a small bowl, slice the lime in half and juice it over the bowl. Set aside to pickle while you prepare the rest of the salad.
Add the sugar, fish sauce, garlic, and sambal oelek to a small saucepan, and heat over medium, stirring frequently, until the sugar has dissolved. Let cool.
Heat your grill to a medium high heat and clean the grill grates with a stiff brush.
In a large bowl, add the cabbage wedges and lightly coat with oil.
Grill the cabbage until charred and blackened along the edges, but still a bit crunchy in the middle, about 3-4 minutes on each side. Return the cabbage to the bowl and let it sit until cool enough to handle, about 5 minutes or so.
Transfer the cabbage to a cutting board, removing any leaves that are completely burnt to a crisp, and remove the core. Slice thinly. Transfer to a large bowl, add the onion and lime juice and the fish sauce mixture and toss to coat.
Add the peanuts and mint and toss again. Serve.
Recommended Products
As an Amazon Associate and member of other affiliate programs, I earn from qualifying purchases.
Nutrition Information:
Yield:
4
Serving Size:
1
Amount Per Serving:
Calories:

319
Total Fat:

13g
Saturated Fat:

2g
Trans Fat:

0g
Unsaturated Fat:

11g
Cholesterol:

0mg
Sodium:

903mg
Carbohydrates:

48g
Fiber:

14g
Sugar:

27g
Protein:

11g