I may earn from purchases through links in this post.
If you're looking for inspiration for using strawberries, here is a collection of some of my favorite strawberries recipes.
If you have the chance to buy fresh, local strawberries, those are usually your best bet for berries with the best flavor. And if you have strawberries in your garden, lucky you!
But the strawberries I find shipped to my grocery store have gotten better lately, and I support eating strawberries whenever you want them, so if that's what you've got, by all means use them here.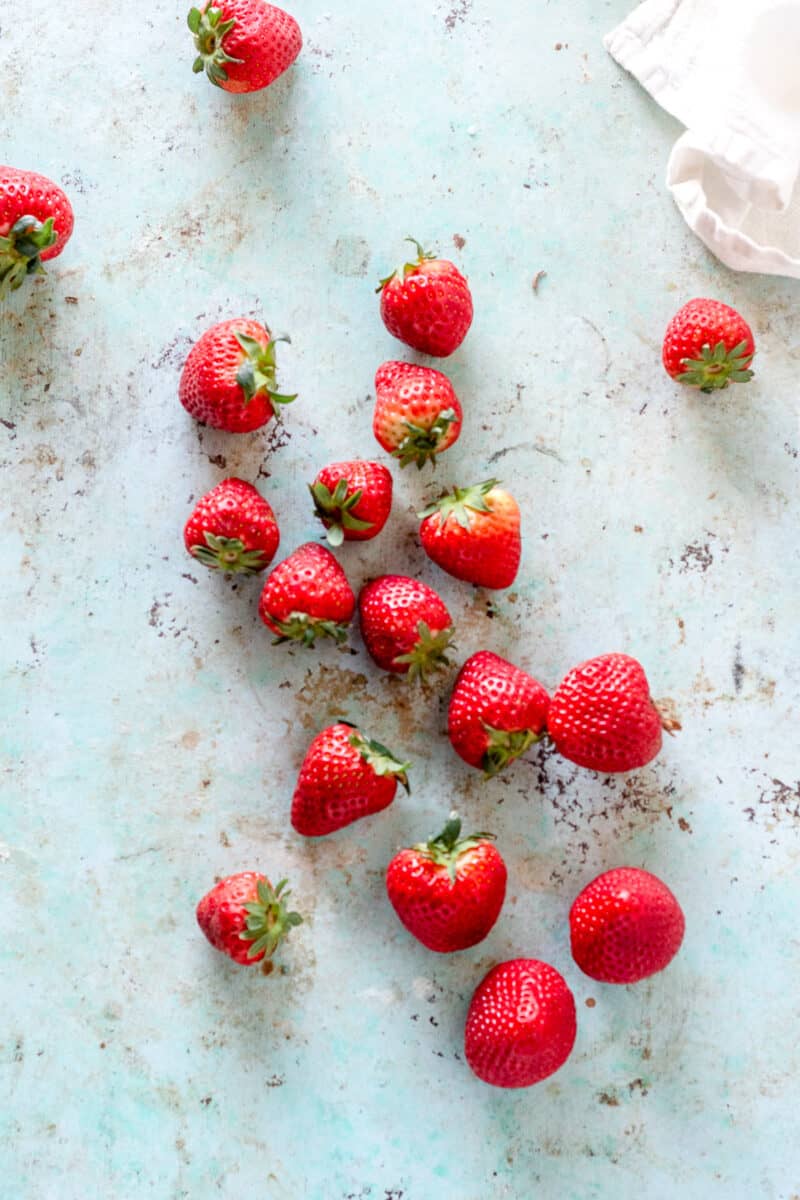 If you came home from a strawberry picking trip and find that you have more fresh strawberries than you know what to do with (even with all of the inspiration here), you can freeze them.
Just rinse them, hull them (that is, trim off the greens at the top and if there's a tough bit there remove it too–with absolutely ripe berries, usually just lopping off the top with a paring knife will do it) and freeze them on a rimmed baking sheet in a flat layer before transferring them to zip top bags.
Frozen strawberries won't be the prettiest when they're thawed, but they work well in crisps and pies and jams and curds and milkshakes even if they're less good in shortcakes and pavlovas and places where fresh strawberries shine.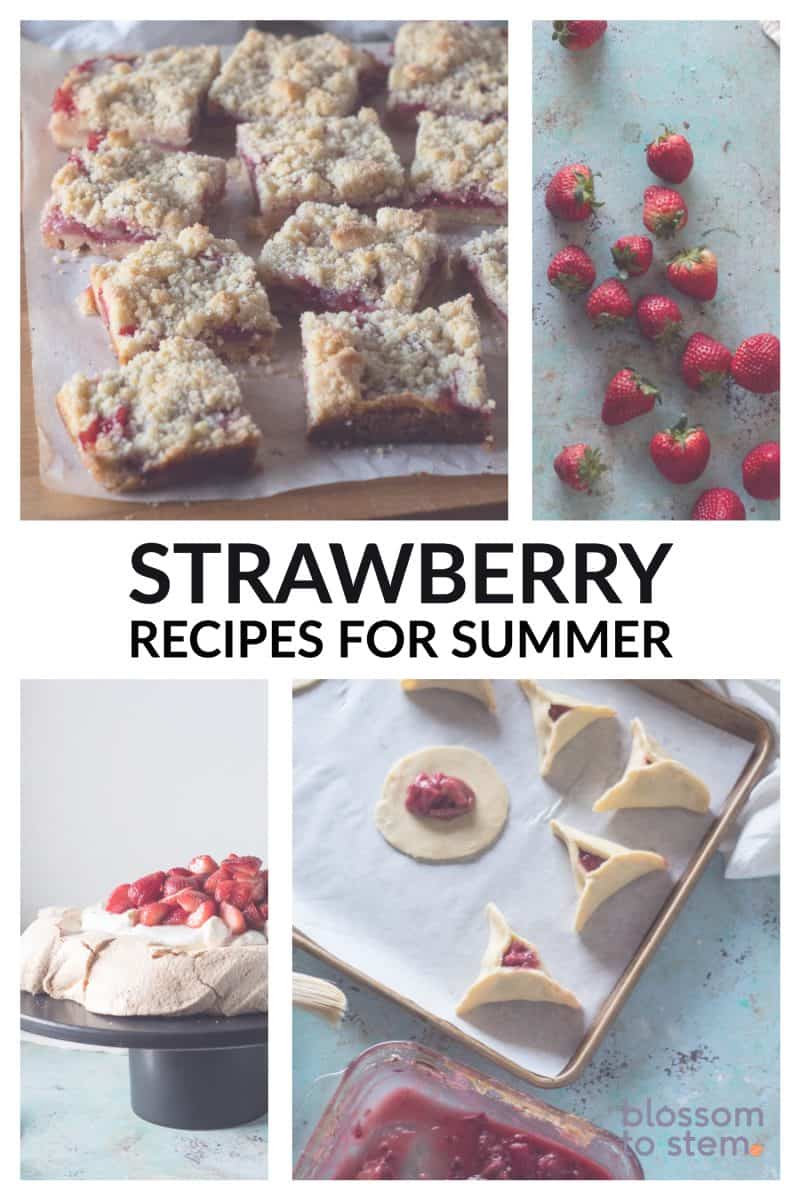 You'll find this list includes a few gluten-free desserts, and ranges in difficulty from an easy crisp to a fiddly-but-totally-worth-it show-stopping fraisier.
Enjoy your strawberries!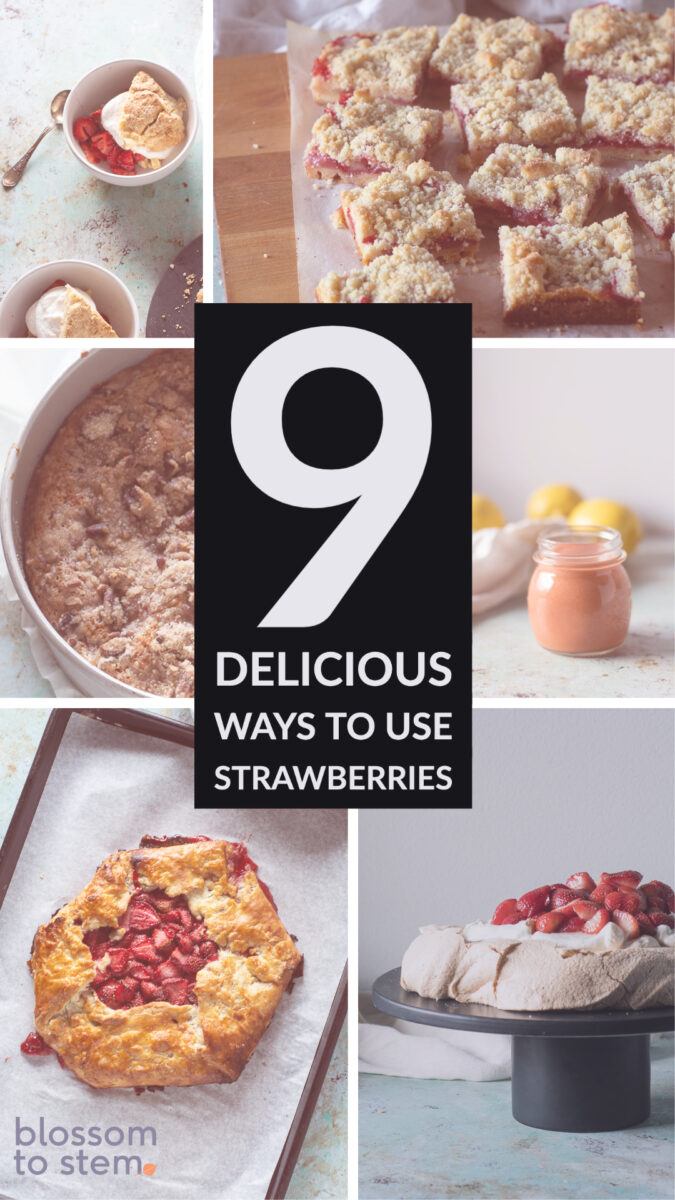 Strawberry Recipes for Spring and Summer
When strawberries are in season they're delightful to eat on their own or with a bit of freshly whipped cream, but you can do so much more with them than that! Here are 7 recipes perfect for when strawberries are in season (and they even work with out-of-season berries, even if they're rarely quite as good as the ones from the farm down the road...)