I may earn from purchases through links in this post.
These days, I'm all for simple when it comes to cooking. But I still like food with big flavors, that doesn't feel like it all came out of a boxed mix.
And it's tough to beat these ramen eggs (ajitsuke tamago) for matching their ease with their great flavor.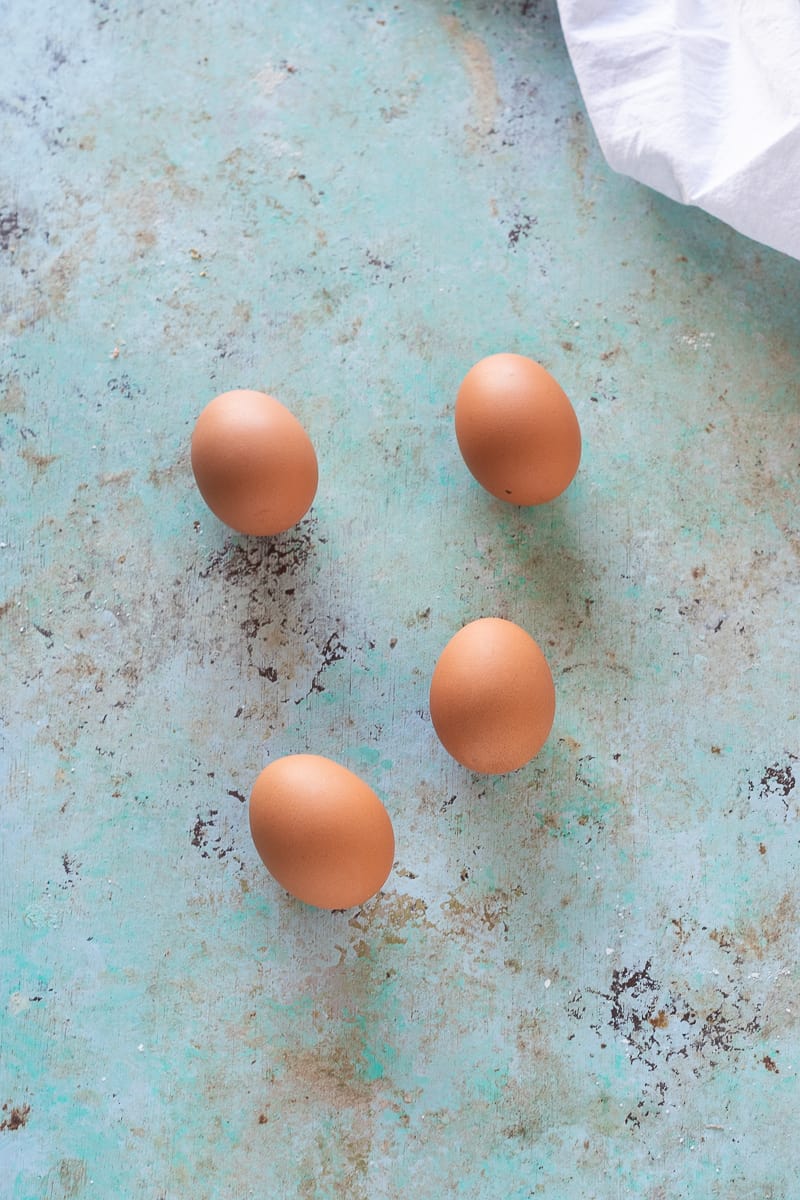 They're just boiled eggs that get peeled and spend a while soaking in a bath of soy sauce, mirin, and rice vinegar.
And they're delicious.
You typically find one floated gently atop a big bowl of ramen, hence the common moniker.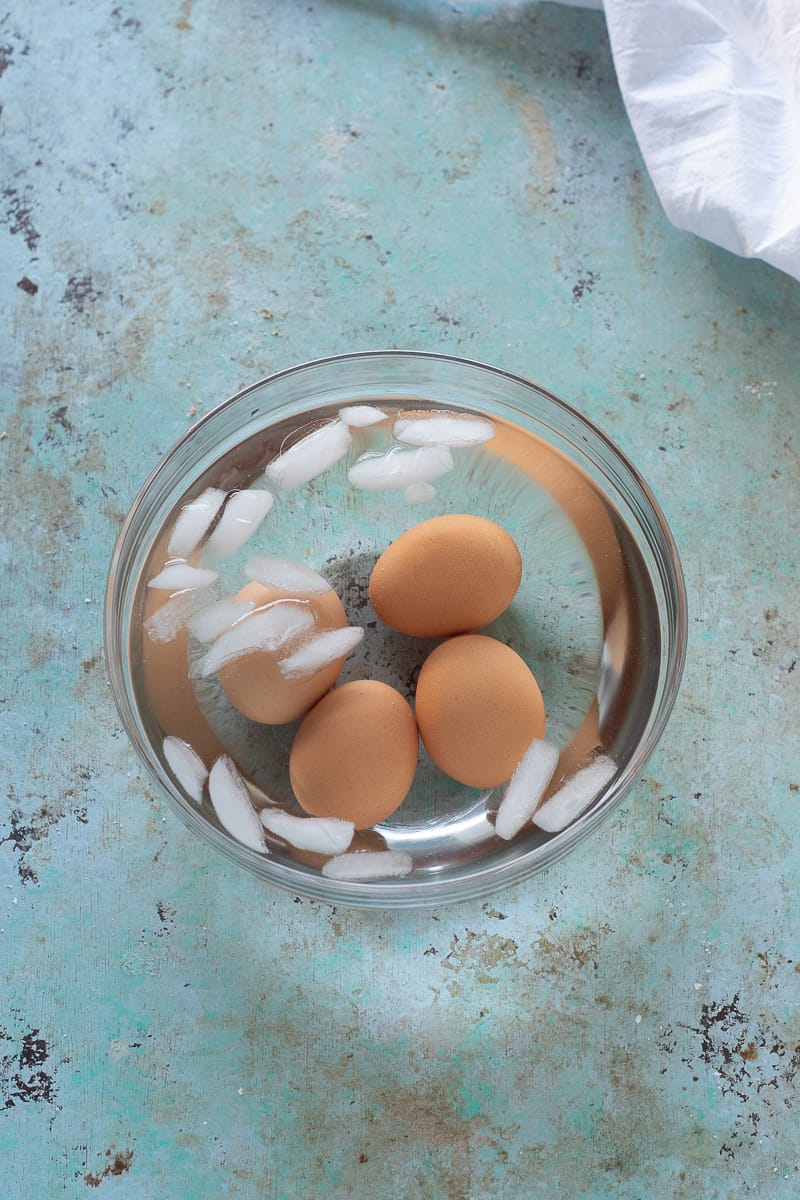 You can make them soft boiled with fully runny yolks or extend the time ever-so-slightly for jammy centers. (Or, if you're a fan of hard boiled eggs, you can do the same thing with them—nobody's stopping you.)
The fussiest step in the process is peeling the eggs.
I find they peel most easily when you start the eggs, cold from the fridge, in water that's already come to a boil, and then immediately cool them a bowl of ice water for a couple of minutes.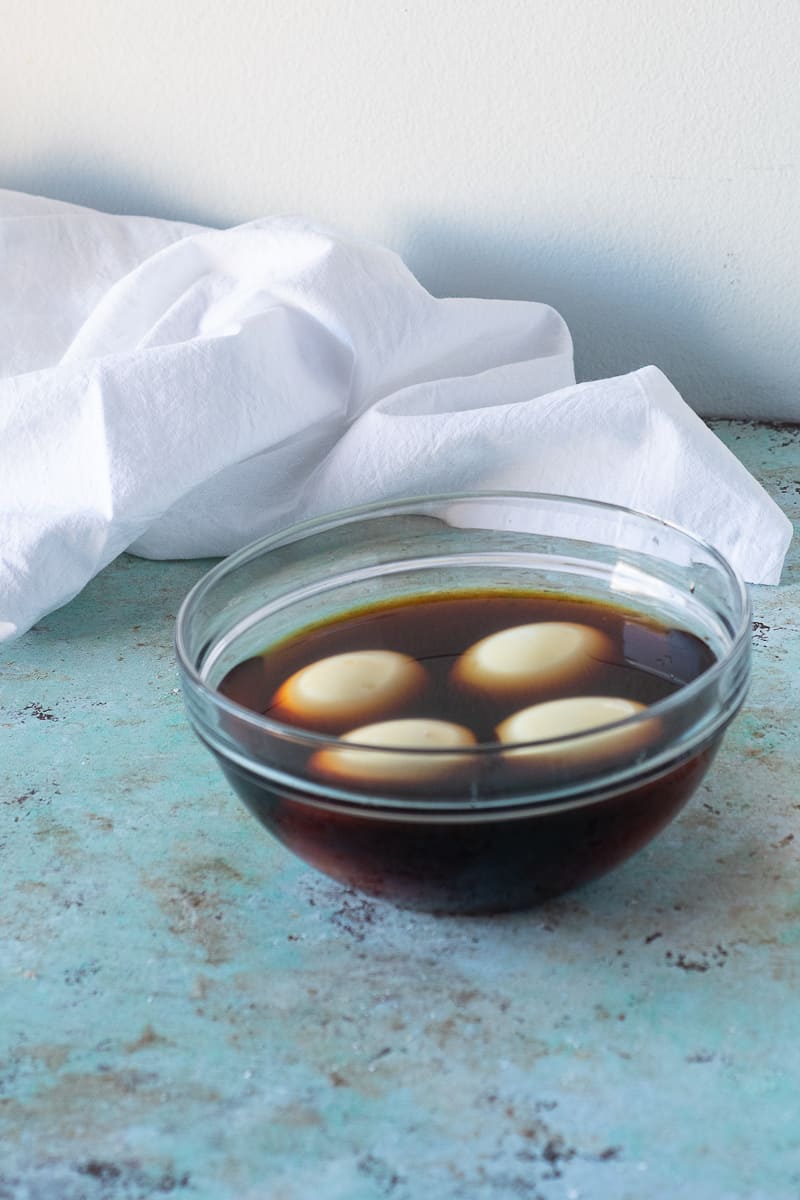 It's still a fiddly process, but it's only a few minutes of work. And don't worry if you peel off a bit of white with the shell. It happens to all of us.
And seriously, you're most of the way there.
Then you mix together a little bit of soy sauce, mirin, and rice vinegar and let the eggs marinate in the mixture for the next 6 to 12 hours or so.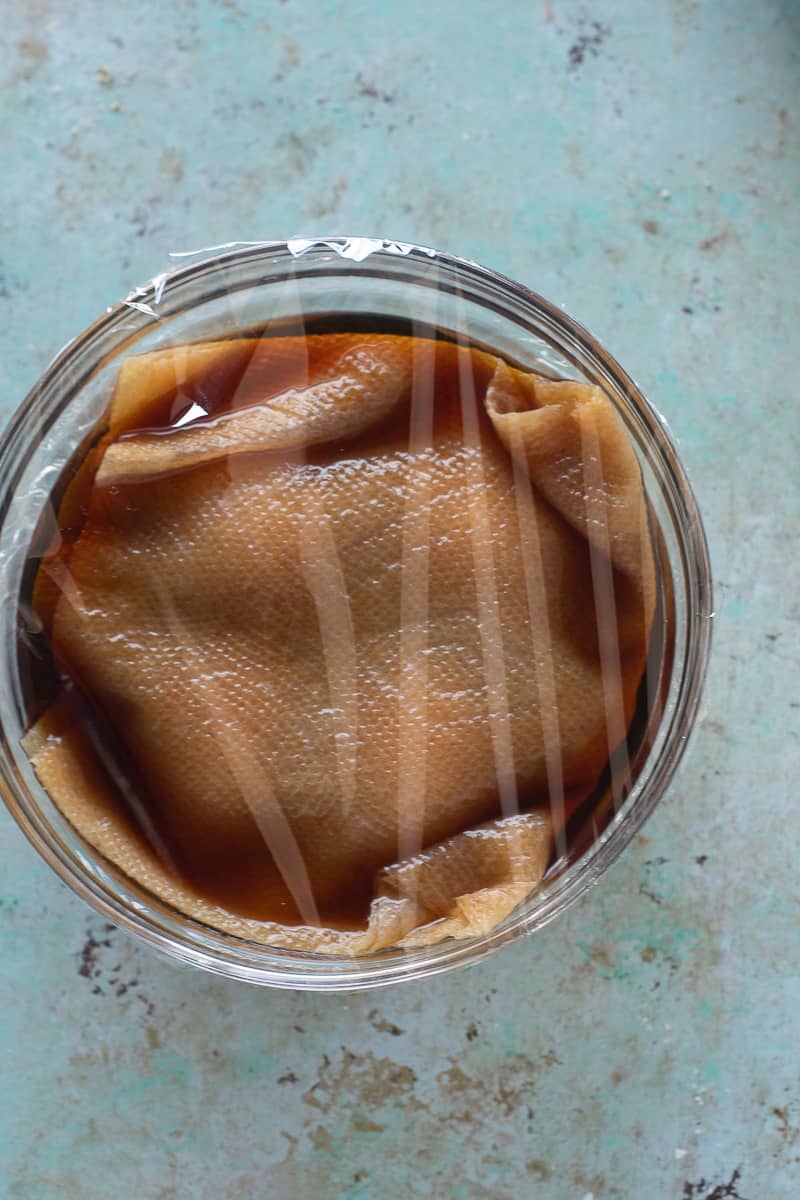 The trick to keeping the eggs fully submerged while they marinate is covering them with a paper towel that gets soaked in the marinade itself.
You can rotate them in the marinade if you're feeling like a perfectionist who wants them evenly colored on all sides.
I usually don't bother.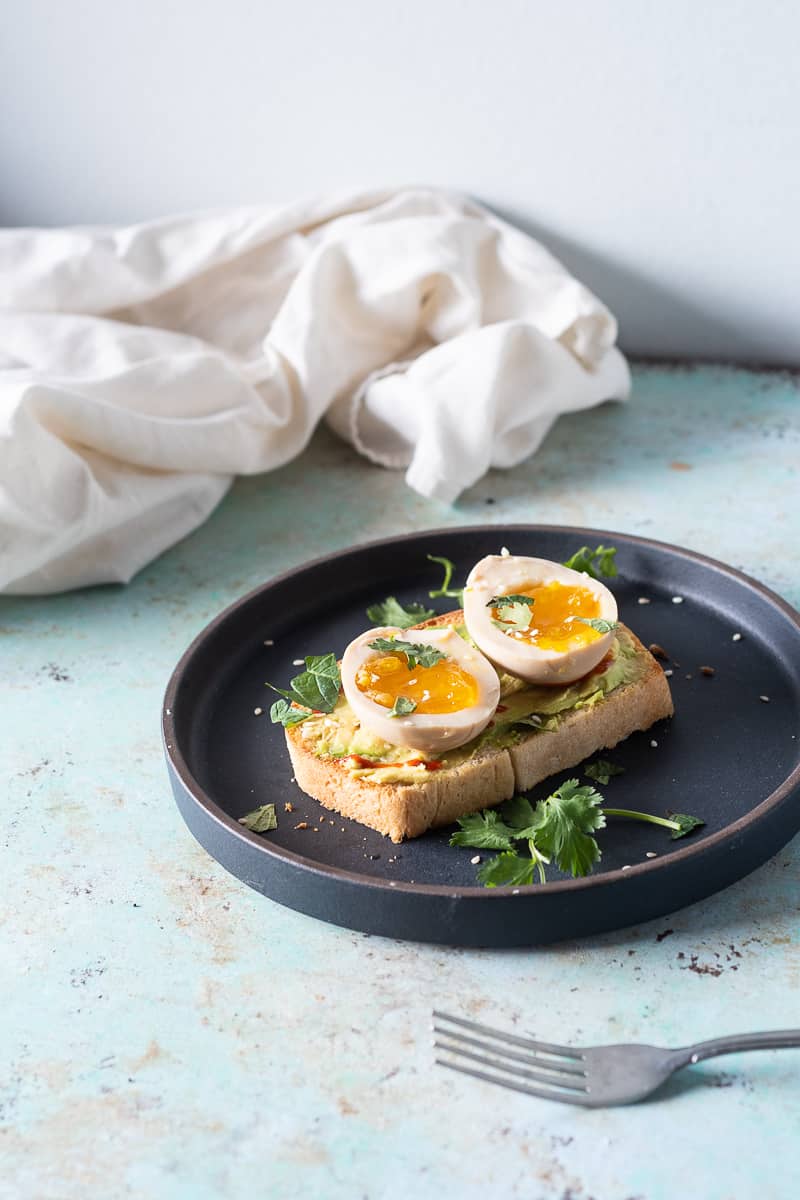 Then you eat them!
You can serve these ramen eggs in a bowl of ramen, of course, but that's just one of the ways to enjoy them.
As pictured here, I like them on top of avocado toast with a bit of sriracha, a few drops of sesame oil, and some herbs.
But they're also delicious over fried rice (instead of scrambled egg) or with this roasted Korean cauliflower or over a salad (like this grilled cabbage number) or as a snack on their own.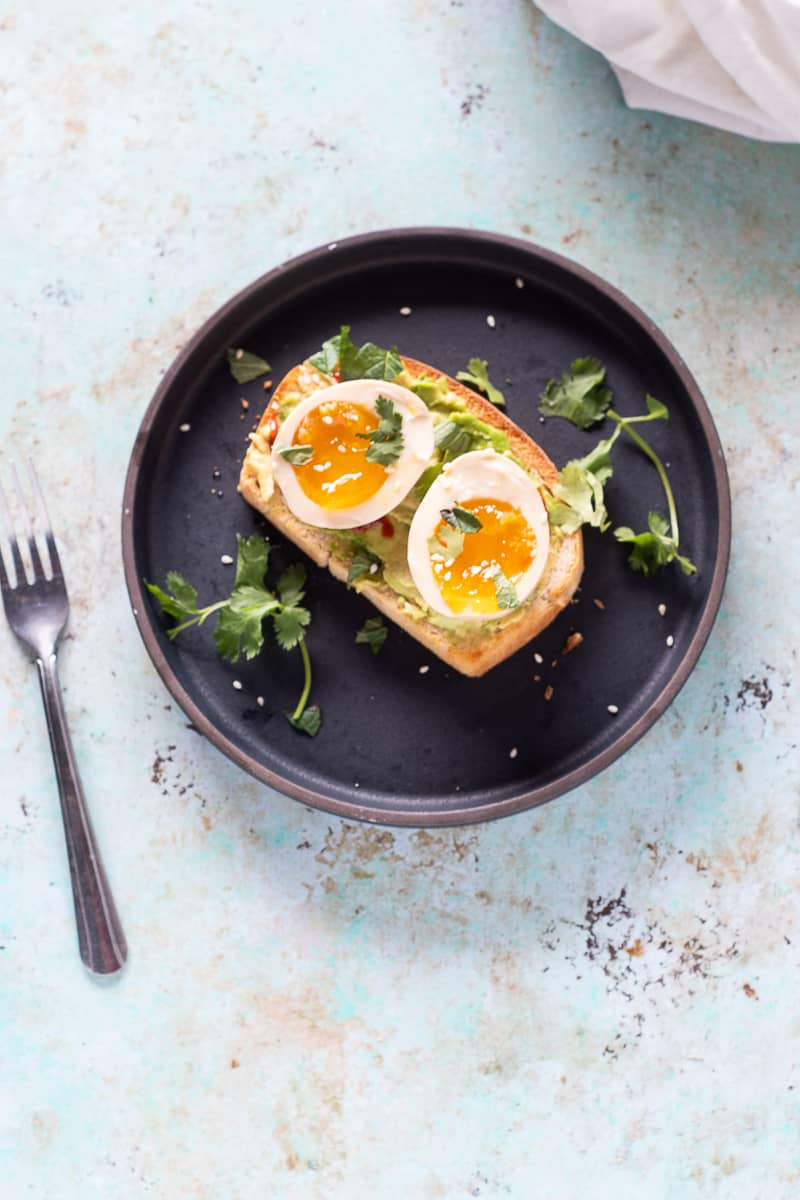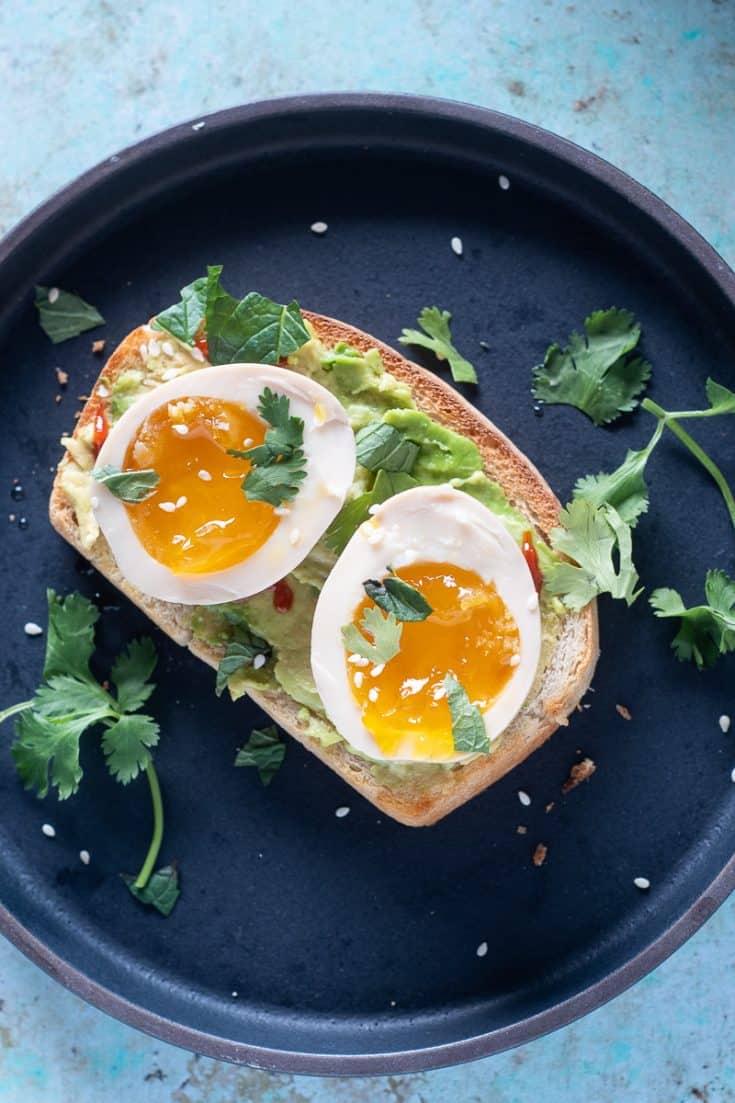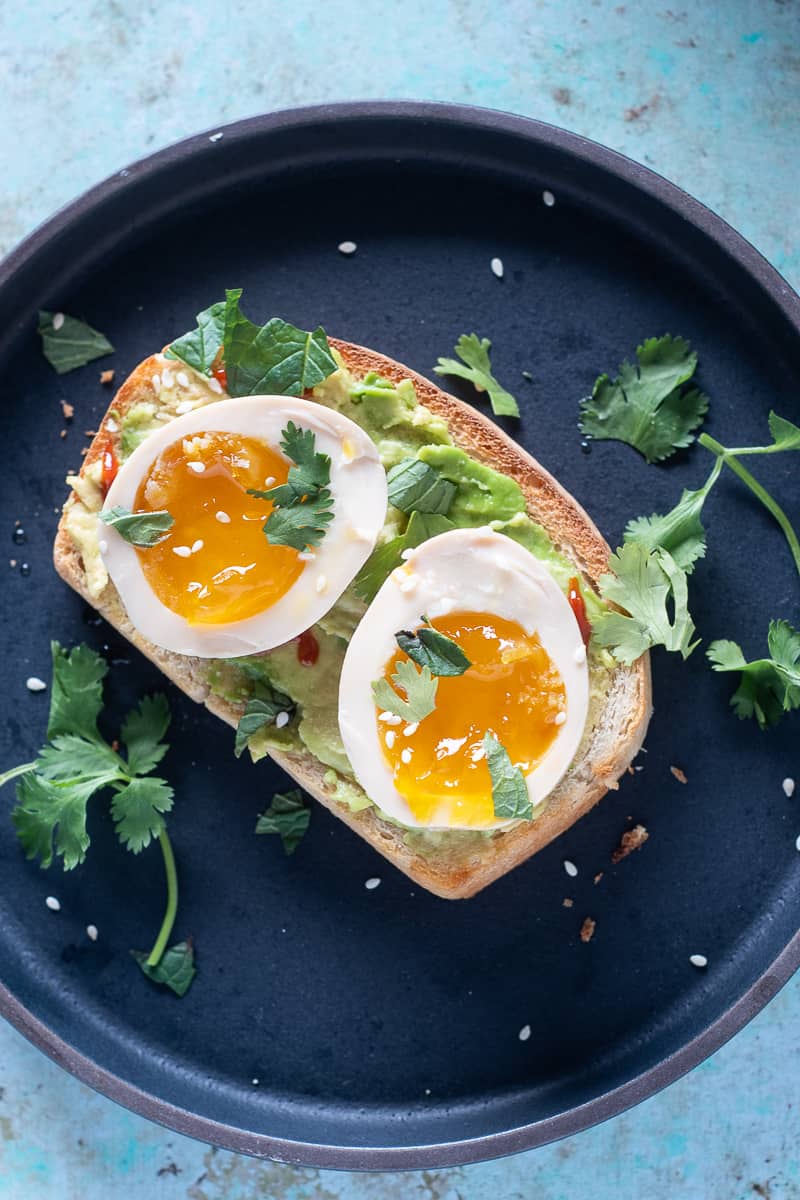 These ramen eggs (ajitsuke tamago) are easy to make and even easier to eat.
You boil the eggs to your preferred degree of doneness, from soft boiled to medium boiled (or even hard boiled). The ones pictured here with jammy centers boiled for about 7 minutes.
The marinade is a simple blend of soy sauce (or tamari if you want to make this gluten free), mirin, and rice vinegar and it only takes a few seconds to whisk together. You can add other flavors like garlic and ginger to the marinade or swap out the mirin and rice vinegar for a bit of sherry vinegar and sugar. You could throw in some chilies or hot sauce for some heat.
The possibilities are pretty much endless.
These are great on top of a bowl of ramen, but they are also good with toast, on a salad, as breakfast or a snack on their own, or anywhere you want some extra protein.
Total Time
6 hours
12 minutes
Ingredients
4 large eggs
3/4 cup water
1/4 cup soy sauce
1/4 cup mirin
2 tablespoons rice vinegar
Instructions
Bring a medium pot of water to a boil. Meanwhile, have a large bowl of ice water nearby.
Add the eggs (gently), cold from the refrigerator to the water and cook for 6 minutes for soft boiled, 7 minutes for a jammy center, and 8-10 minutes for hard boiled.
Remove the eggs with a slotted spoon and add directly to the ice water. Let cool for a few minutes.
Gently crack the egg shells and peel the eggs.
Add the 3/4 cup water, soy sauce, mirin, and rice vinegar to a small bowl and whisk together. Gently add the peeled eggs to the marinade. Cover the top of the eggs with a layer of paper towel soaked in the marinade to keep the eggs submerged. Cover the bowl with plastic wrap and refrigerate for 6 to 12 hours.
Remove from the marinade (discard the marinade), slice in half, and serve. Or store, refrigerated, in an airtight container, for up to 3 days.
Recommended Products
As an Amazon Associate and member of other affiliate programs, I earn from qualifying purchases.