I may earn from purchases through links in this post.
We all need to have some building blocks for weeknight meals in our repertoires. These Instant Pot black beans are squarely in that category.
They can be repurposed for so many uses from nachos to soups to quesadillas to black beans and rice. They're a great component of so many simple lunches and dinners.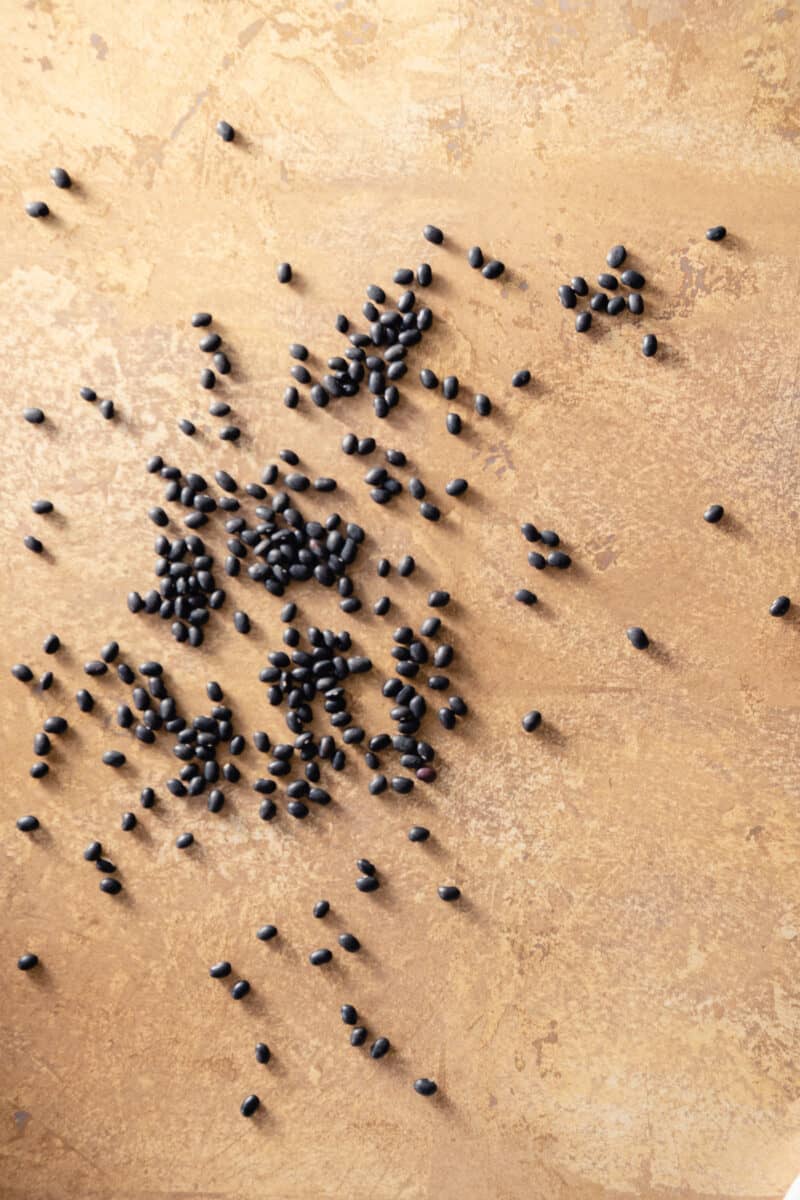 Dried beans are among the cheapest, most nourishing foods out there. They keep for months in the pantry. They're versatile.
But…
But what if you didn't soak them? Or didn't start them hours before you want to eat?
No worries!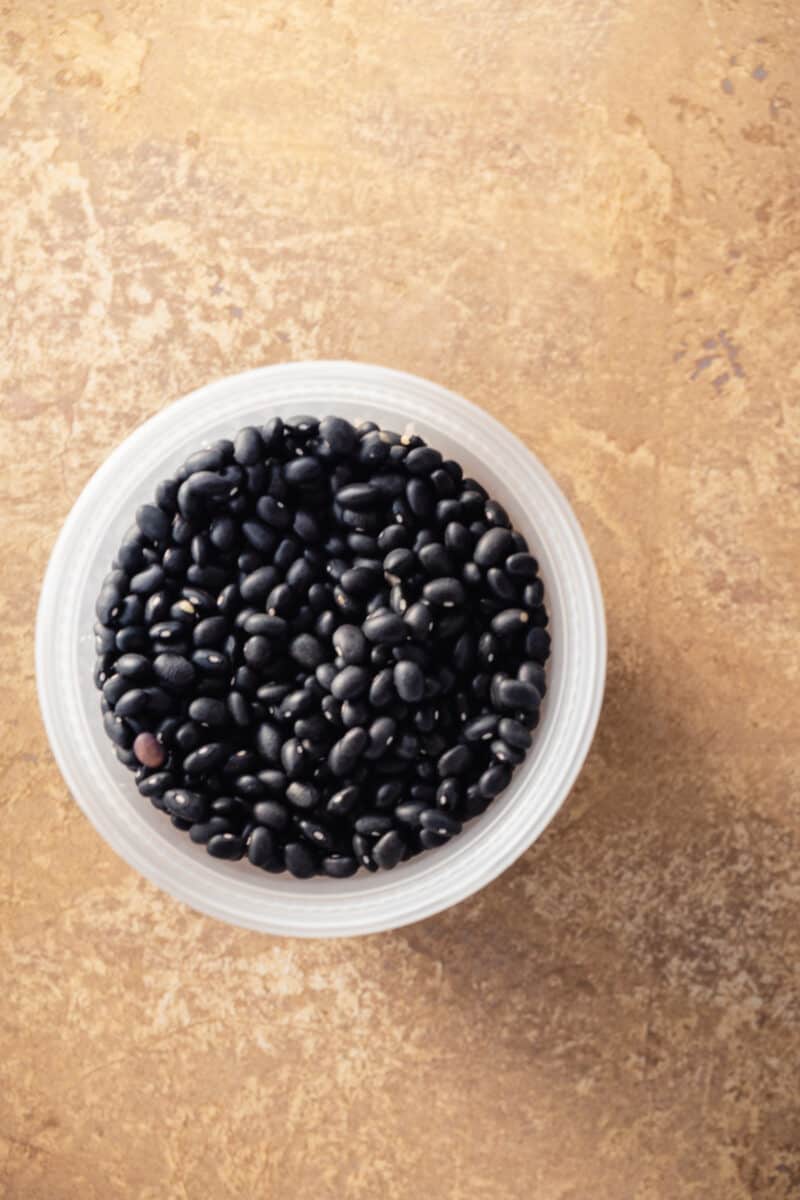 You don't need to soak them. Really. I promise.
The differences with soaked and unsoaked black beans are so minor that it simply isn't worth the effort. (With larger beans like chickpeas, I find soaking can make more of a difference.)
But what about that time commitment? Don't dried beans take forever to cook?
That's where the pressure cooker comes in. You can use an Instant Pot or any electric pressure cooker for this method. (A stovetop pressure cooker will also absolutely work, but it requires a little more attention.) The beauty of the Instant Pot is that you can set it and then walk away and focus on something else.
These go from start to finish in about an hour, including prep, coming to pressure, cook time, and natural release.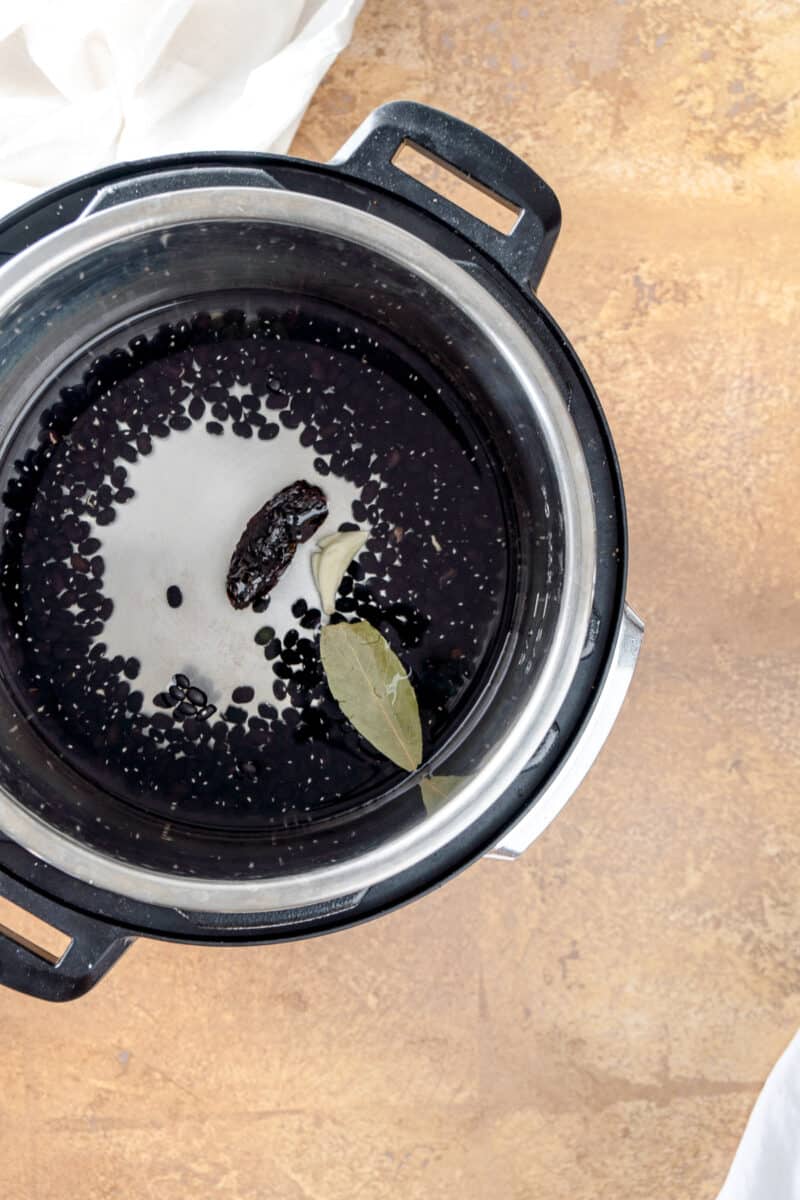 There's a widely circulated myth that salting beans at the beginning of cooking makes them tough. But that just isn't true.
And beans that are salted at the beginning of cooking just taste better.
If your beans are tough, it either means they haven't cooked long enough or they are too old. If beans get old enough, they won't ever get soft, no matter how long you cook them. At that point you just have to toss them and start over.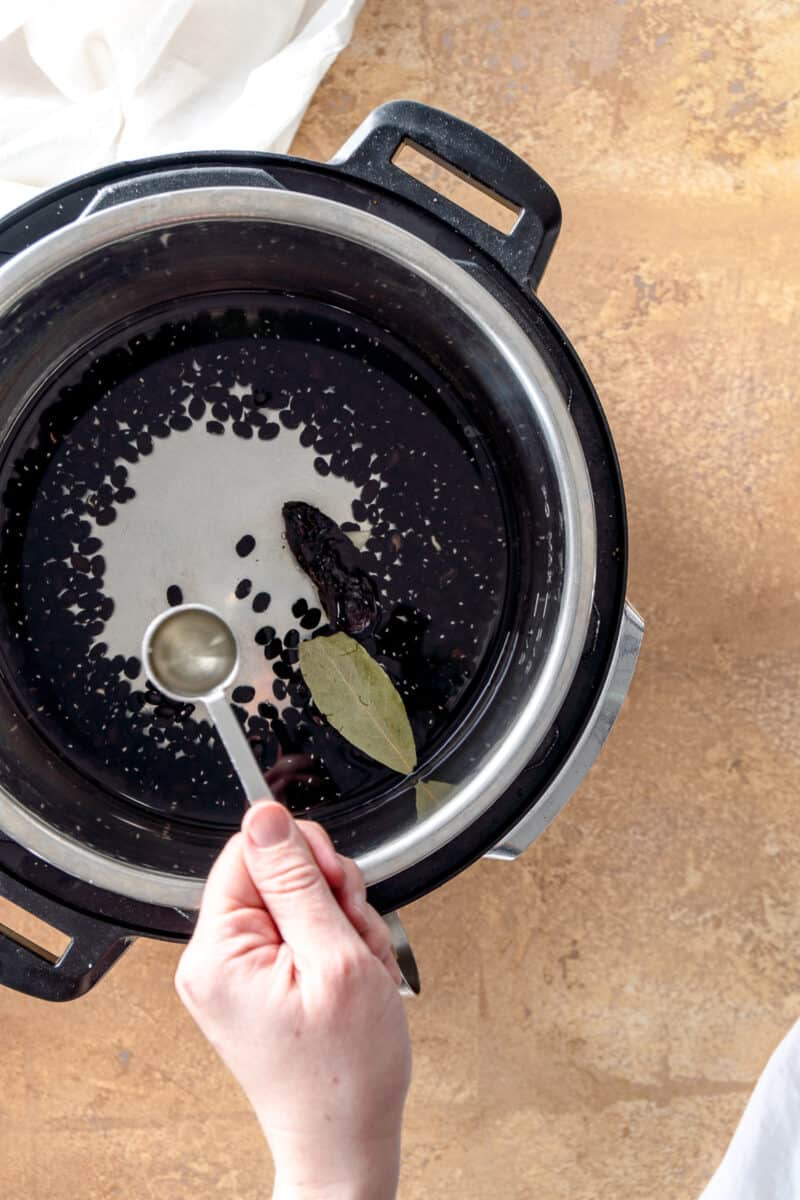 The thing that distinguishes these dried beans from canned black beans is that you can add seasonings at the beginning of cooking that imbues them with flavor.
In addition to a hefty pinch of salt, I like to add a couple of cloves of garlic, a bay leaf, and a dried morita chile.
Morita chiles are jalapeño peppers that have been allowed to ripen until they turn red, dried, and smoked. You can find them in Mexican grocery stores, well-stocked spice stores, and online.
And they're a game changer for black beans. They add a wonderful smokiness and depth while keeping these black beans vegan. (And they're inexpensive and easy to keep in the pantry for when you need them.)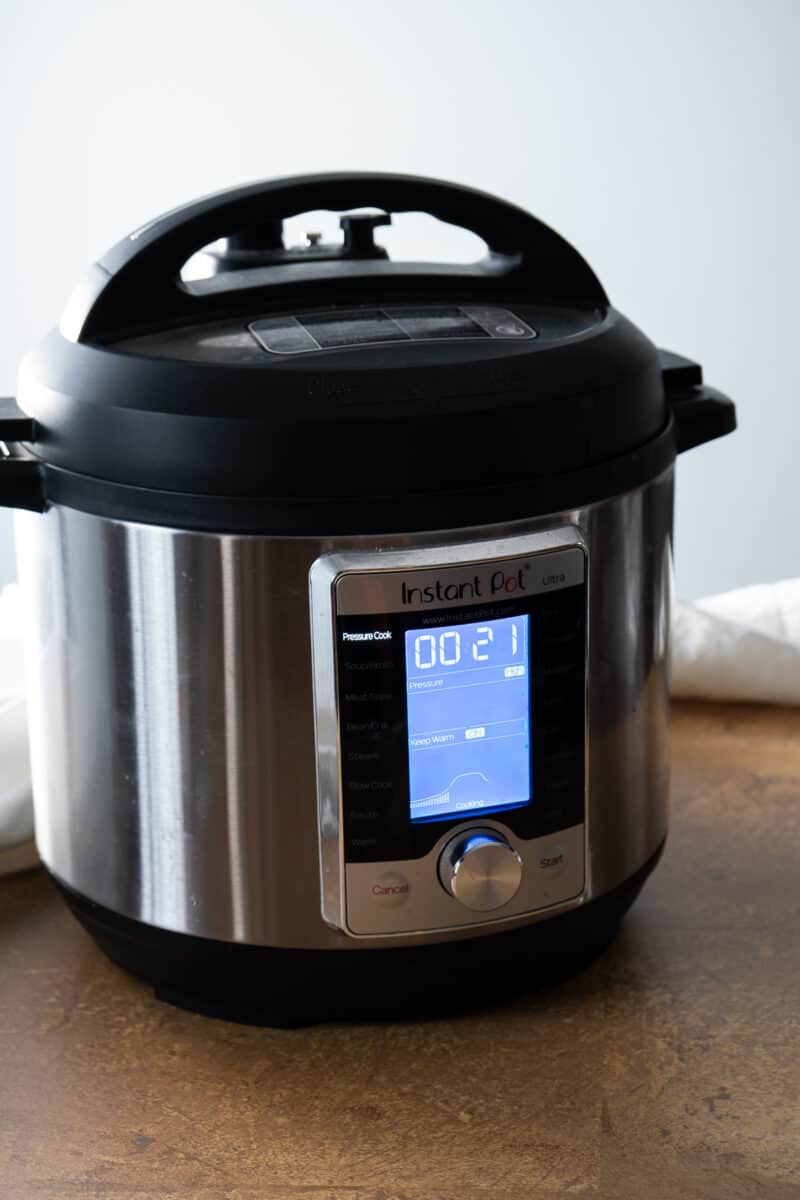 I add a little bit of oil to prevent the pressure valve from clogging. This happens occasionally when the beans foam up too much and can slow down the release of the valve at the end of cooking.
The oil helps to minimize the foaming during cooking.
You can store the beans in their liquid, which tastes great and works sort of like a stock if you're putting these into something stewy. Or you can drain them straight away and store them that way.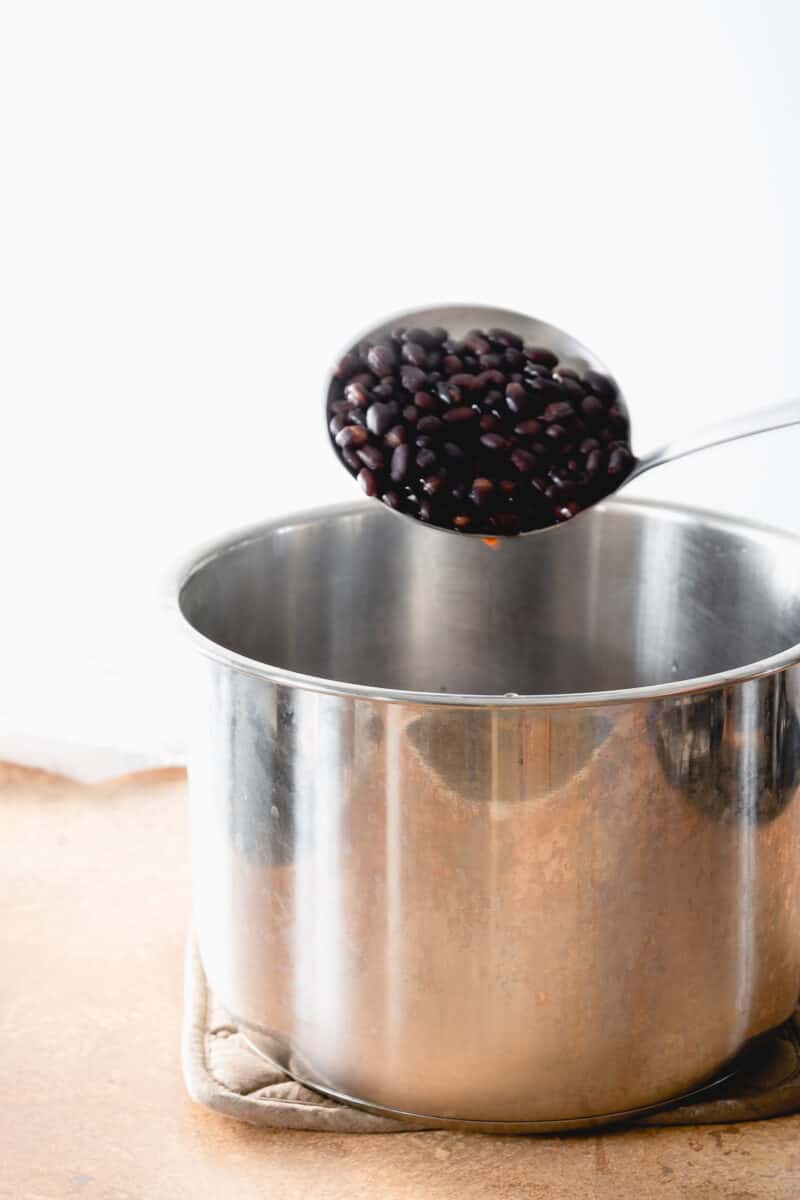 Yield: about 3 cups
Instant Pot Black Beans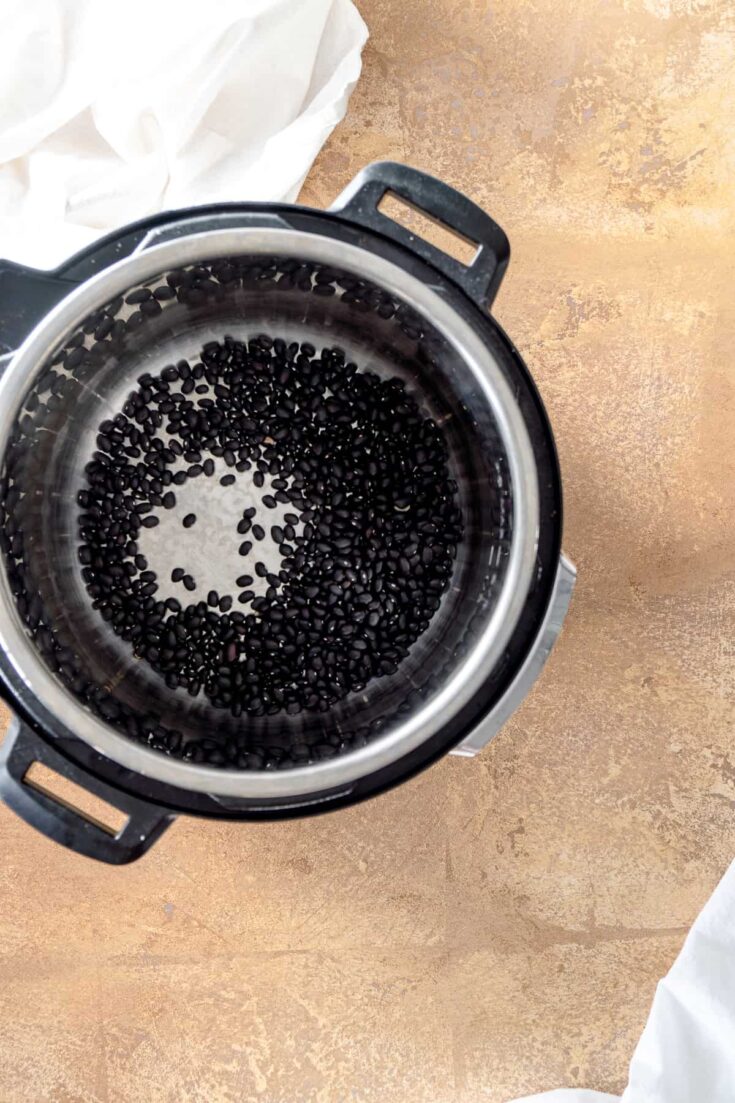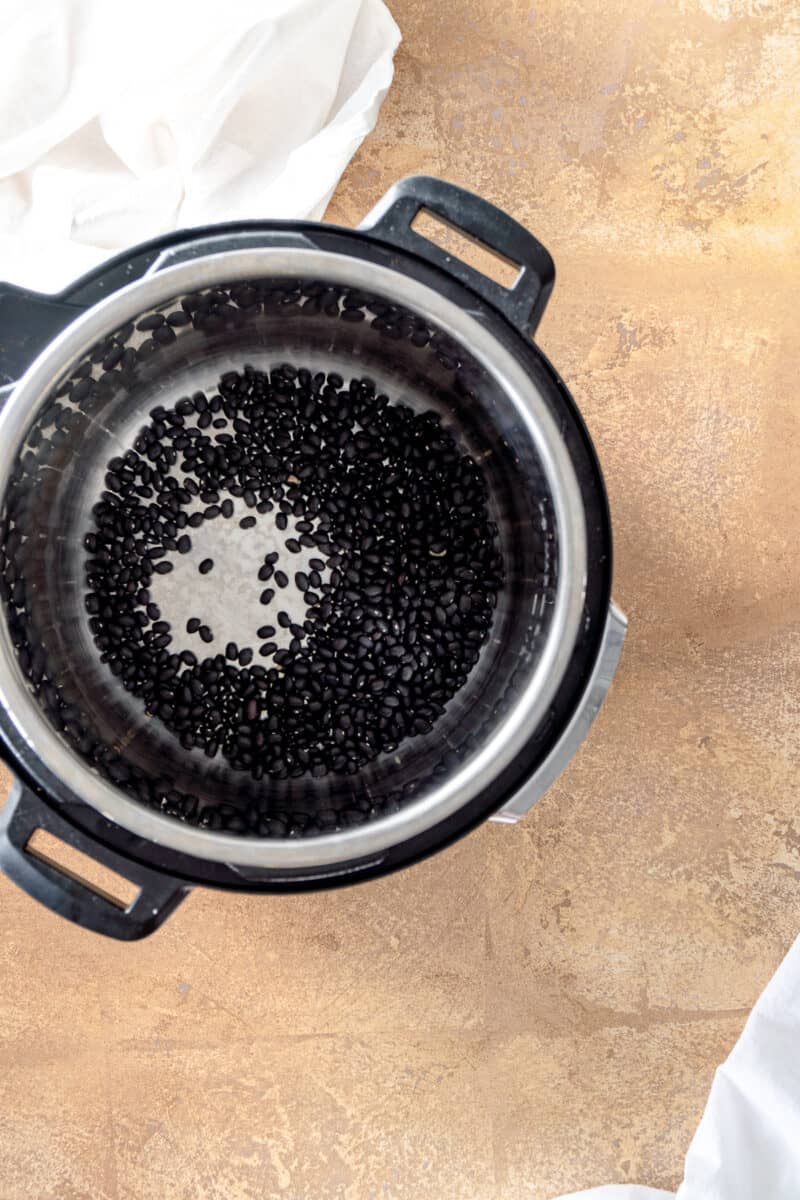 This method of cooking black beans works in any pressure cooker, electric or stovetop.
I've given instructions for cooking 1 cup of dried beans (about 1/2 pound), which yields about 3 cups of cooked beans or the equivalent of 2 15-ounce cans. You can easily double this recipe if you'd like to cook an entire pound at once.
There's no need to soak the beans first. The garlic, bay leaf, and morita chile are all optional, but I find they make for a lovely savory, smoky flavor that works with most common uses of black beans. But please use the salt and the oil. The oil helps prevent the pressure valve from clogging, and the salt is important for flavor.
If you have hard water, your beans make take longer to cook.
The fresher the beans are, the shorter the cook time. (And if the beans are too old, they may never soften.)
If your beans aren't fully cooked after the recommended time, replace the lid and bring the cooker back up to pressure and cook for an addition 5-10 minutes.
Additional Time
30 minutes
Ingredients
1 cup dried black beans
3 cups water
1 kosher salt
2 cloves garlic, peeled
1 bay leaf
1 dried morita chile
1 teaspoon olive oil or neutral oil such as canola or grapeseed
Instructions
Pick over the dried beans and remove any small pebbles or bits of debris. Rinse the beans and add them to your Instant Pot or pressure cooker. Add the remaining ingredients to pot.
Close the lid and bring the pressure cooker to high pressure. (This usually takes about 15 minutes.) Cook for 20-25 minutes. The fresher the beans, the shorter the cook time. Allow the pressure to release naturally (usually takes about 20-25 minutes).
Taste and see if bean are cooked through. Repressurise and cook for an additional 5-10 minutes if not.
Store in cooking liquid, or drain if desired.
Notes
Keeps for a week in the refrigerator.
Recommended Products
As an Amazon Associate and member of other affiliate programs, I earn from qualifying purchases.
Nutrition Information:
Yield:
6
Serving Size:
1
Amount Per Serving:
Calories:

162
Total Fat:

6g
Saturated Fat:

1g
Trans Fat:

0g
Unsaturated Fat:

5g
Cholesterol:

0mg
Sodium:

104mg
Carbohydrates:

21g
Fiber:

5g
Sugar:

1g
Protein:

7g