I may earn from purchases through links in this post.
Stop what you're doing right now. Make a list to pick up puff pastry, cilantro, mint, some finger chiles or serrano peppers, sharp cheddar cheese, a lemon, and some red onion the next time you go to the grocery store.
Because you want to make these Bombay rolls.
(Unless you're a cilantro hater, in which case maybe you can swap in parsley.)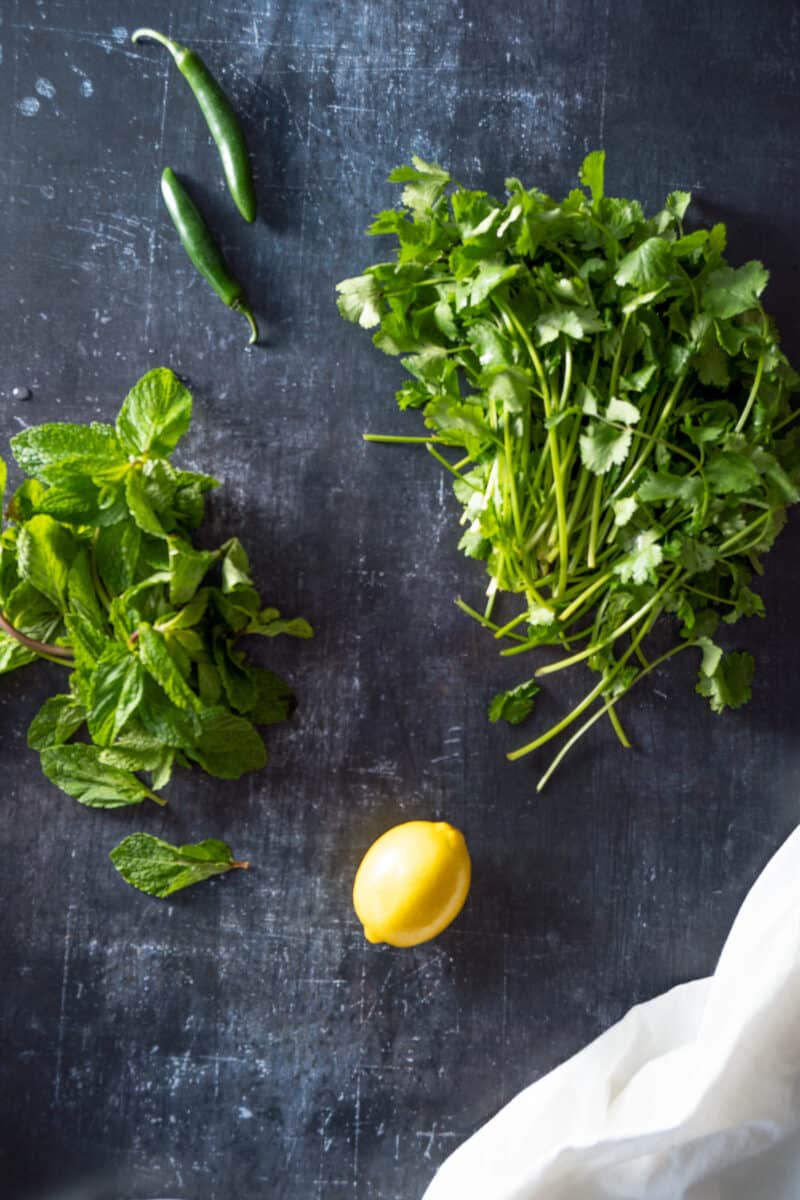 They come from Meera Sodha's latest delightful cookbook, East, which features lots of easy vegetarian and vegan recipes from all over Asia.
The kind of thing that the mom of a couple of little ones can reasonably manage in the constant thrum of everyday living. (That's Sodha right now.)
And they're genius.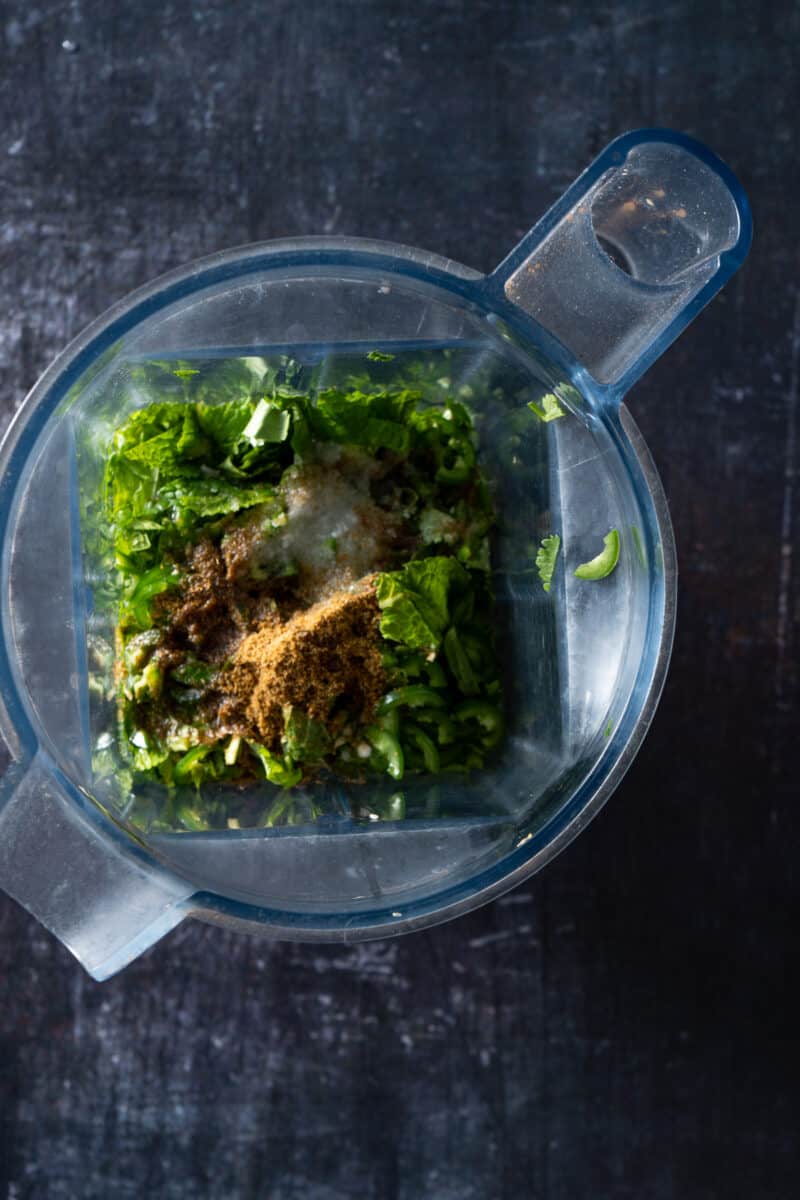 They start with store bought puff pastry, which gets slathered with a bright herby green chutney, sprinkled with cheddar cheese and red onions, and rolled up into a tidy spiral.
Then they get sliced, brushed with egg wash, and whisked into the oven where they grow fat and flaky and golden.
And they're everything I want in a savory pastry.
The green chutney is herbaceous and spicy and salty and a little bit acidic. The cheddar cheese brings in richness.
And the red onion adds some texture and an additional savory note amidst all the flaky and buttery puff pastry.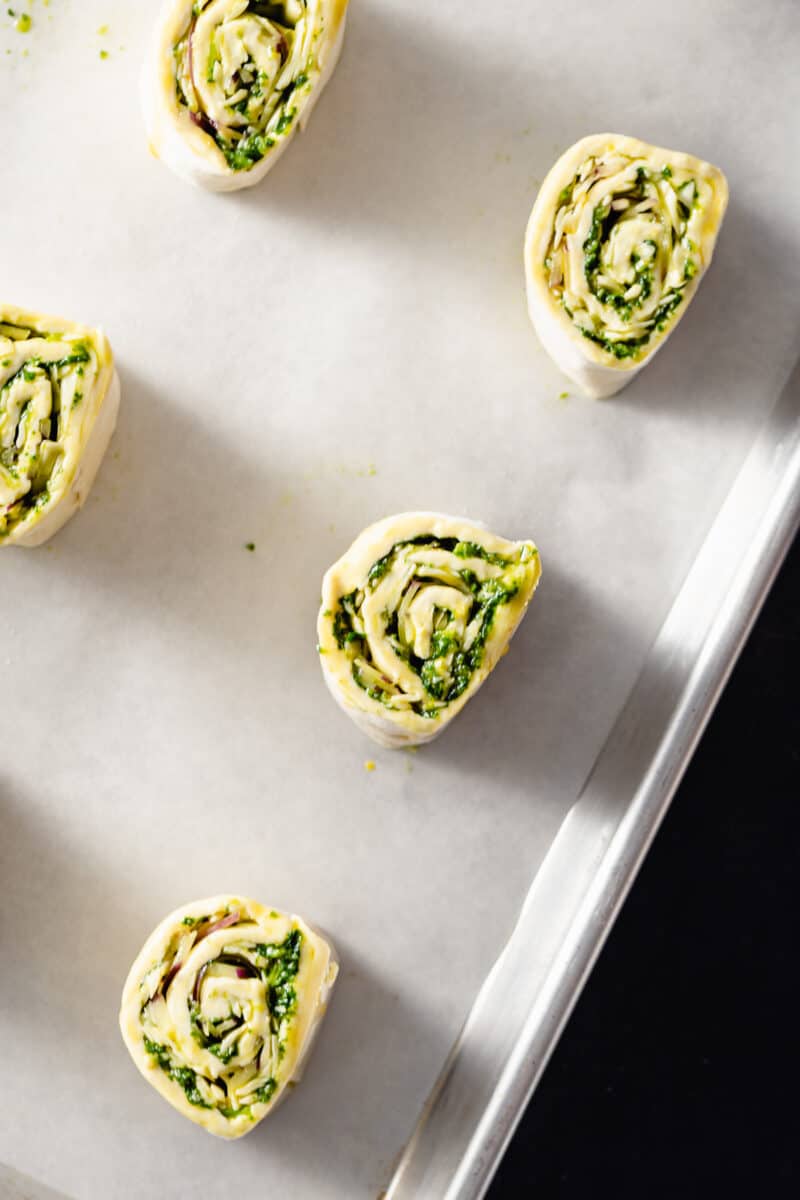 Sodha takes her inspiration for these Bombay rolls from the classic Bombay sandwich served in the city now known as Mumbai.
They're a perfect sort of appetizer. The sort of thing you could put next to a cheese plate.
Or you could have them for breakfast or a snack whenever you want to nosh on something delicious.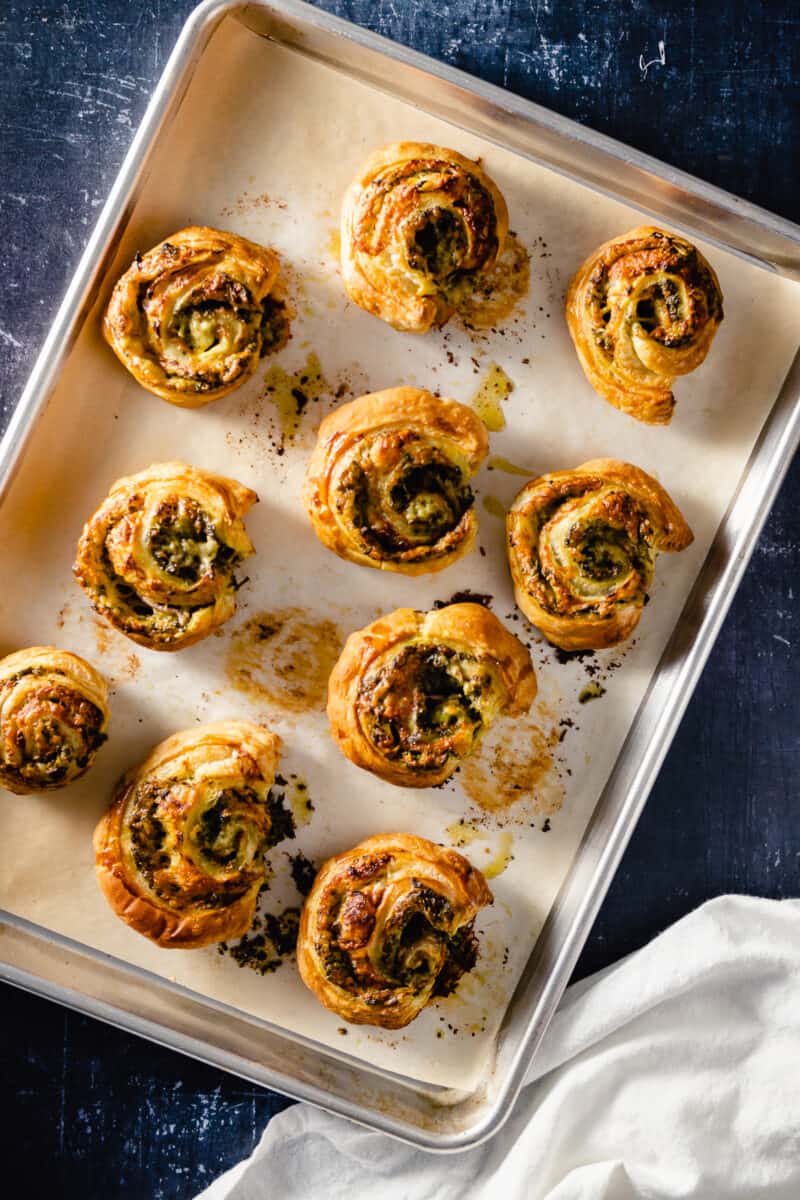 They're simple and forgiving.
You can use whatever brand of puff pastry you can find, you can leave out the chiles if you're cooking for spice wimps or up them if you're serving spice fiends, you can be imprecise with the measurements of the herbs.
You can slice them a little thinner or a little thicker, just keep an eye on them in the oven and pull them out when they're puffed and golden.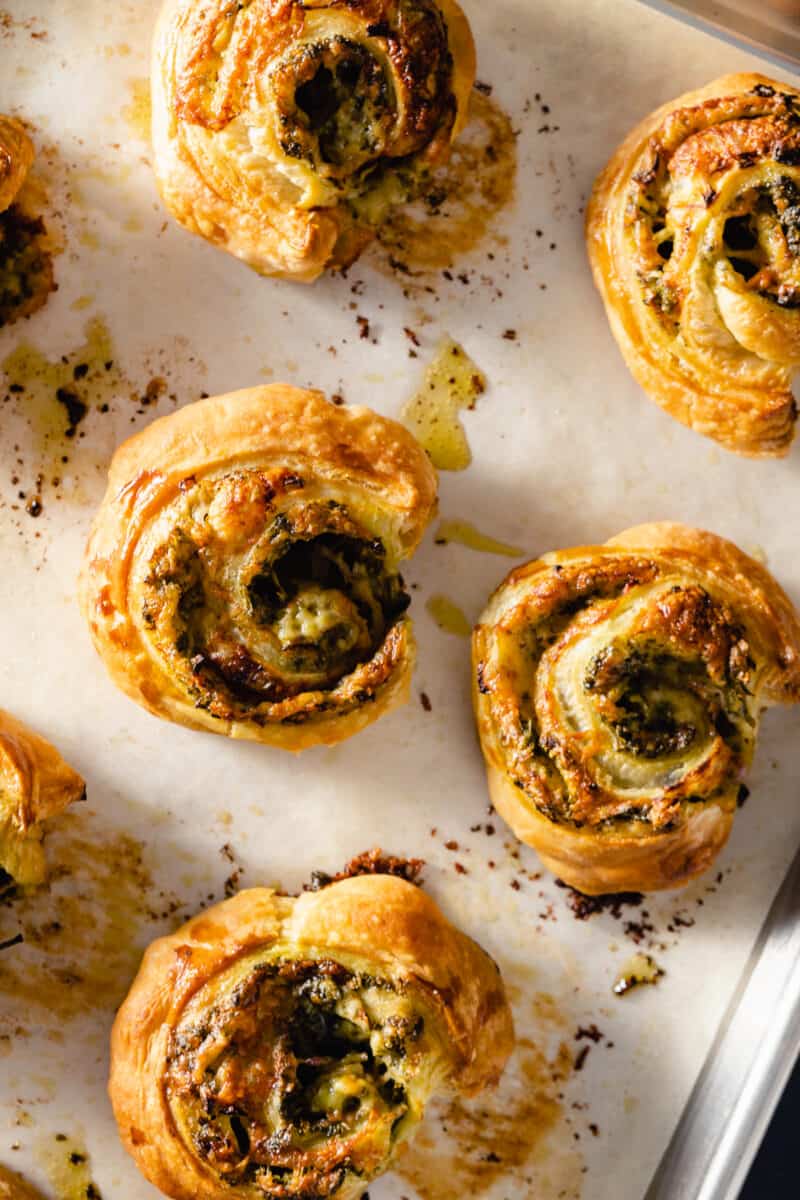 I know I'll be making these Bombay rolls again and again.
I bet you will, too.
Yield: 8-10 rolls
Meera Sodha's Bombay Rolls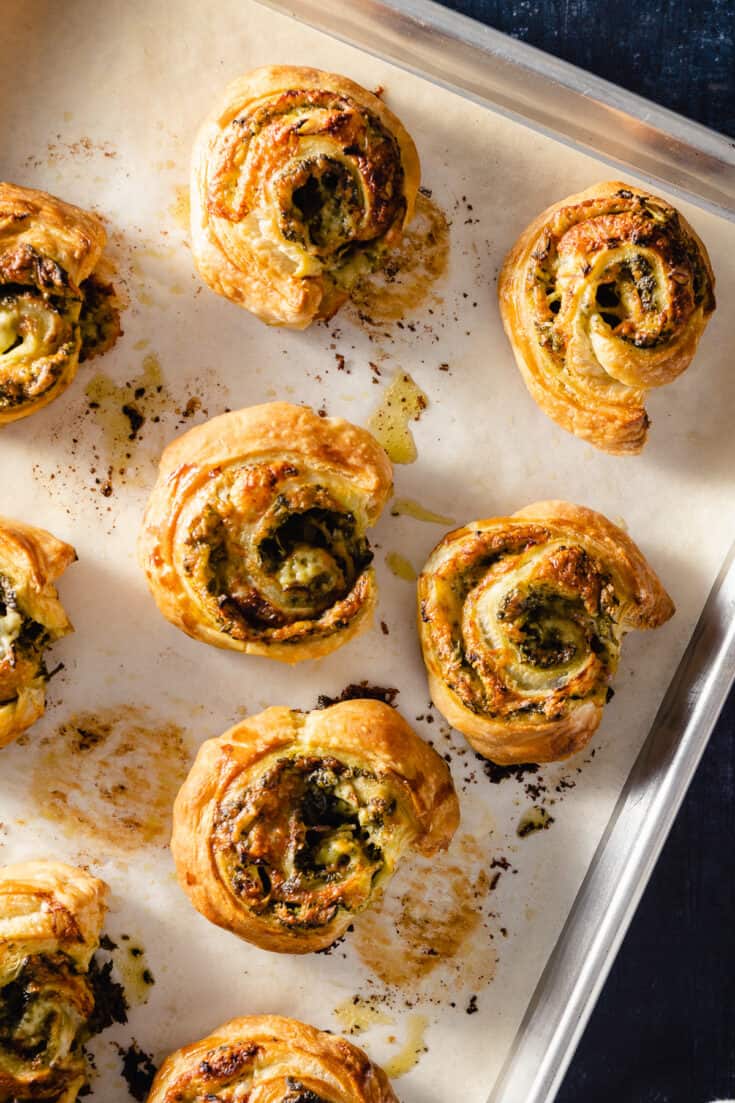 These Bombay rolls are Meera Sodha's twist on the famous Bombay sandwich.
The combination of green chutney and cheddar cheese is an inspired one that gives these rolls a pleasing riot of flavors in each bite.
There are some differences in weight and precise dimensions of the sheets of different brands of puff pastry, but this recipe is flexible enough that it should work with any of them. You'll want a sheet of puff pastry that's about 10"x 15".
I prefer brands made with all butter like Dufour (pricy) and Trader Joe's (cheap), but the more widely available Pepperidge Farm is also great. Be sure to thaw in the refrigerator overnight or at room temperature for a couple of hours before trying to unfold the sheets.
Feel free to adjust the amount of chiles to your preferred spice level.
Ingredients
1 1/2 cups cilantro, leaves and stems roughly chopped
1/2 cup mint leaves, roughly chopped
2 teaspoons lemon juice
2 green finger chiles or serrano peppers, sliced thin
1 teaspoon cumin
1 teaspoon Diamond crystal kosher salt (or 1/2 teaspoon Maldon or table salt)
2 tablespoons neutral oil, such as grapeseed or canola
1 14-ounce sheet of puff pastry, defrosted
1 cup sharp cheddar cheese, grated
1/2 small red onion (or 1/4 medium red onion) thinly sliced
1 egg, beaten
Instructions
Preheat oven to 425°F. Line a half sheet pan with parchment paper.
Add the cilantro, mint, lemon juice, chiles, cumin, salt, and oil to a blender or small food processor and blend until it forms a puree. This is your chutney. Taste and adjust seasonings if you like.
Sprinkle some flour on your work surface and lay out your sheet of puff pastry.
Spread the chutney over the puff pastry, leaving a 1-inch border along one of the long edges.
Sprinkle the cheddar cheese over the chutney, and sprinkle the red onion over the cheese.
Brush the exposed edge with beaten egg, that side should be farthest from you.
Tightly roll of the sheet of pastry starting with the side closest to you, and ending with the strip brushed with egg and pinch along the seam to seal.
Using a sharp knife, slice into rolls about 1 1/2-inches wide and lay each piece on the parchment-lined sheet pan, leaving 2 inches between each roll. You should get somewhere between 8 and 10 rolls. Brush each cut side with egg and bake until puffed and golden brown, about 20-25 minutes. Let cool for a few minutes before eating.
Notes
Rolls are best the day they are made, but keep in an airtight container at room temperature for about 3 days.
Recommended Products
As an Amazon Associate and member of other affiliate programs, I earn from qualifying purchases.
Nutrition Information:
Yield:
10
Serving Size:
1
Amount Per Serving:
Calories:

317
Total Fat:

24g
Saturated Fat:

5g
Trans Fat:

0g
Unsaturated Fat:

18g
Cholesterol:

30mg
Sodium:

396mg
Carbohydrates:

20g
Fiber:

1g
Sugar:

1g
Protein:

6g