I may earn from purchases through links in this post.
This roasted mushroom pizza is seriously good.
It's so much better than the average mushroom pizza. So much deeper and better and more flavorful.
I used to slice fresh mushrooms and throw them on a pizza without a thought. Those pizzas were fine, but they were squandering so much potential.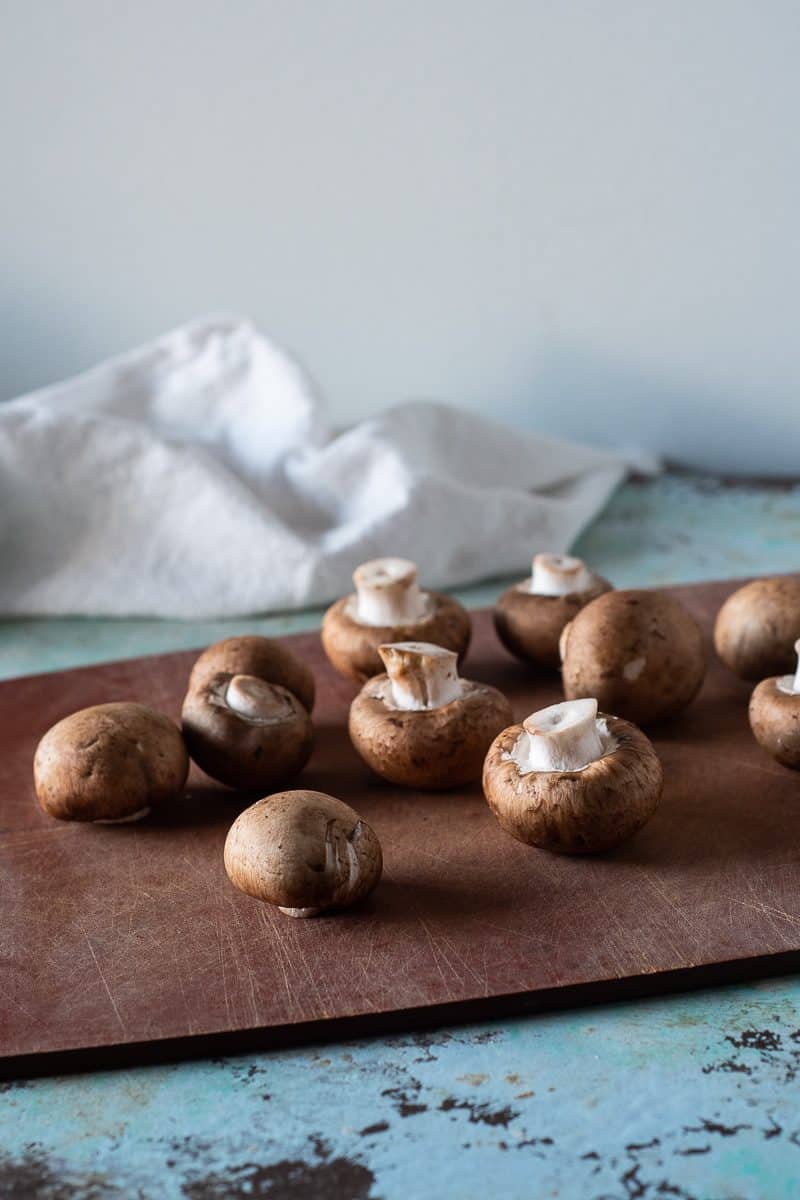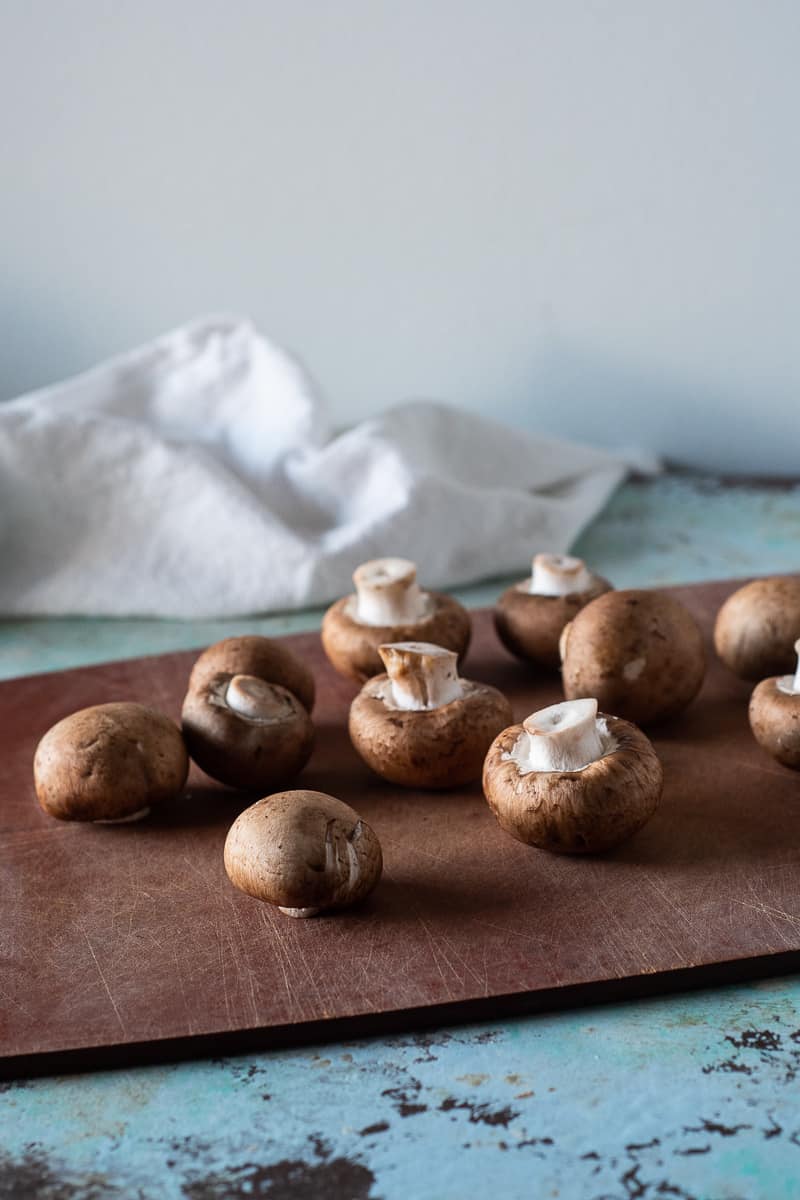 And mushrooms are absolutely brimming with potential. When treated properly, they can be umami bombs–so juicy and meaty and savory.
But for that potential to be realized, they need to be roasted before they go onto a pizza.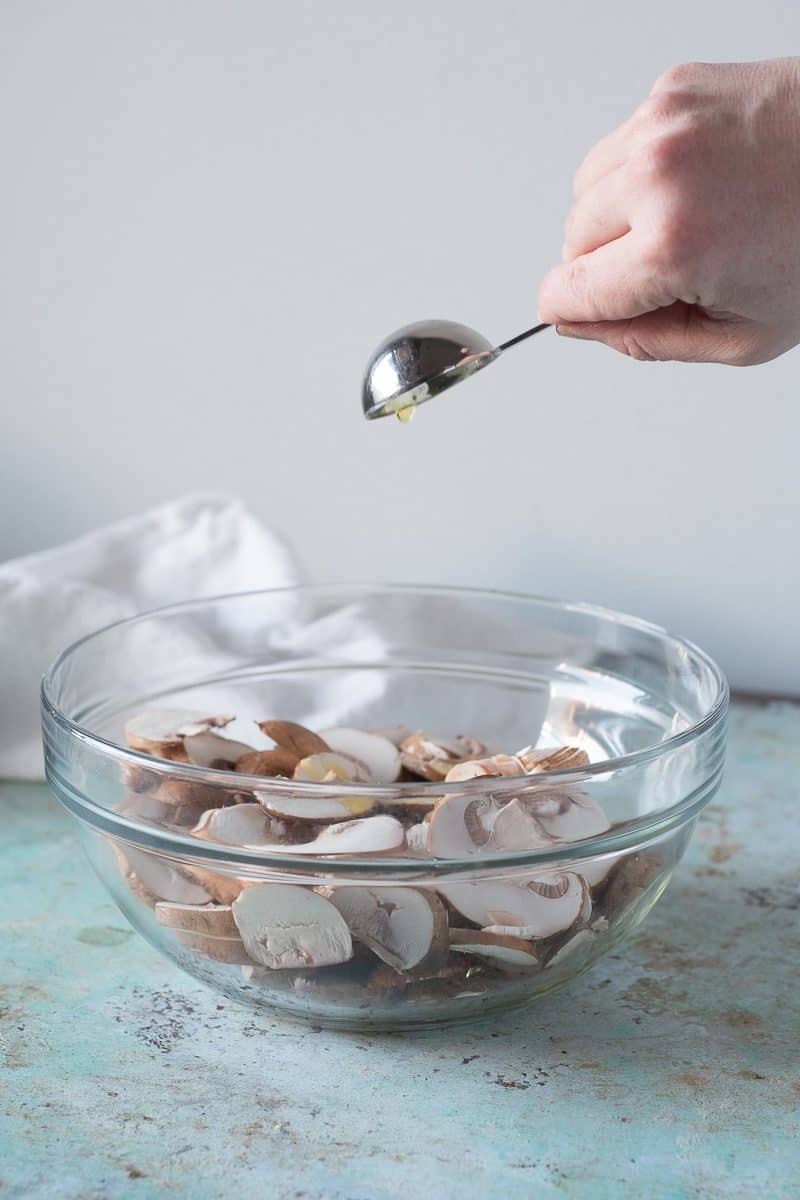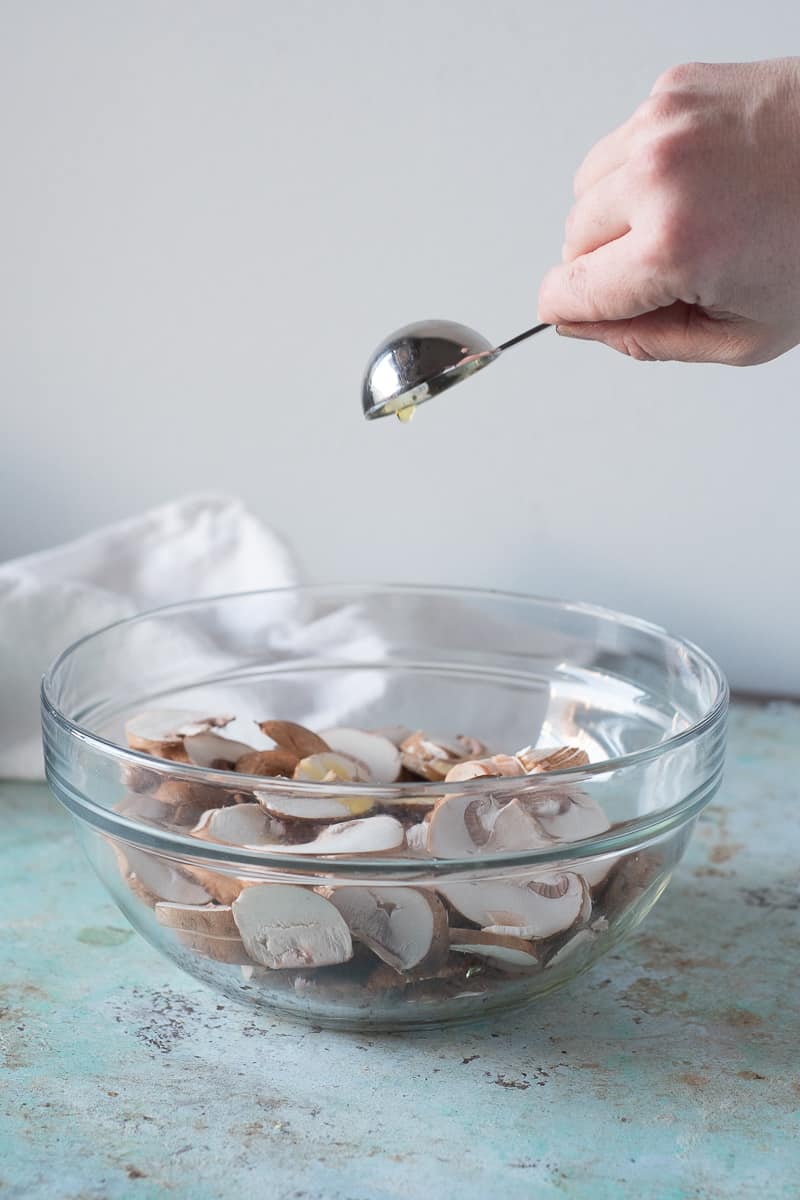 It makes such a difference.
You don't even need to use fancy mushrooms. I mean, I love morels and chanterelles and porcini and hen of the wood mushrooms as much as the next mushroom fan, but they're splurge ingredients, not regular pizza night ingredients.
And there's little point in splurging when you can coax so much flavor out of the humble cremini (sometimes spelled "crimini" and also sold as "baby bellas" or "baby portobellos," which is actually what they are).
You could, and I have, even do this with white button mushrooms. But I think you get a sufficient enough flavor bump for the small price difference to go for their brown brethren here if you have the option.
Roasting them in a hot oven shrinks them down and concentrates their flavor, meaning you get a more intense wallop of mushroom-iness in every bite.
The trick, though, is not just roasting them, but slicing them thinly (though not paper thin), tossing them in a bit of olive oil, and, ahem, this part is important: roasting them in a single layer.
If you throw them in a pan all willy nilly, they'll overlap and they'll steam and they won't release all that moisture and develop those swoon-worthy caramelized edges.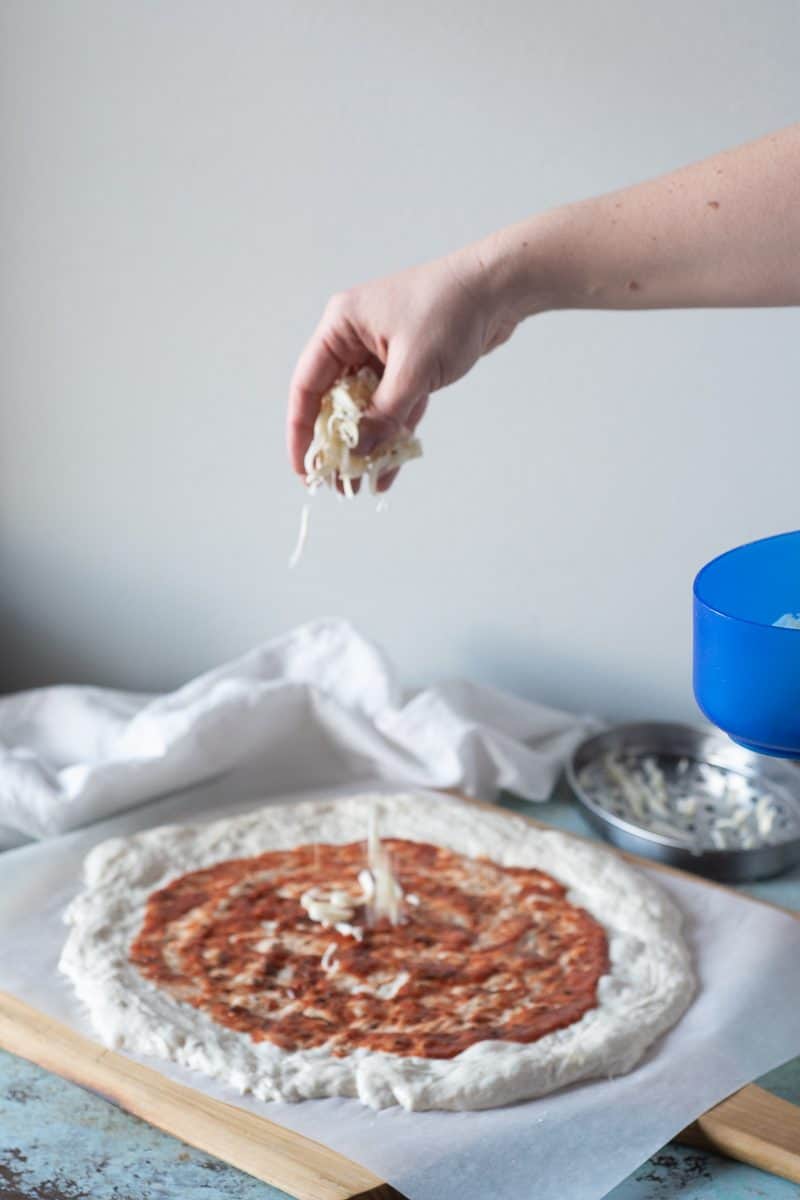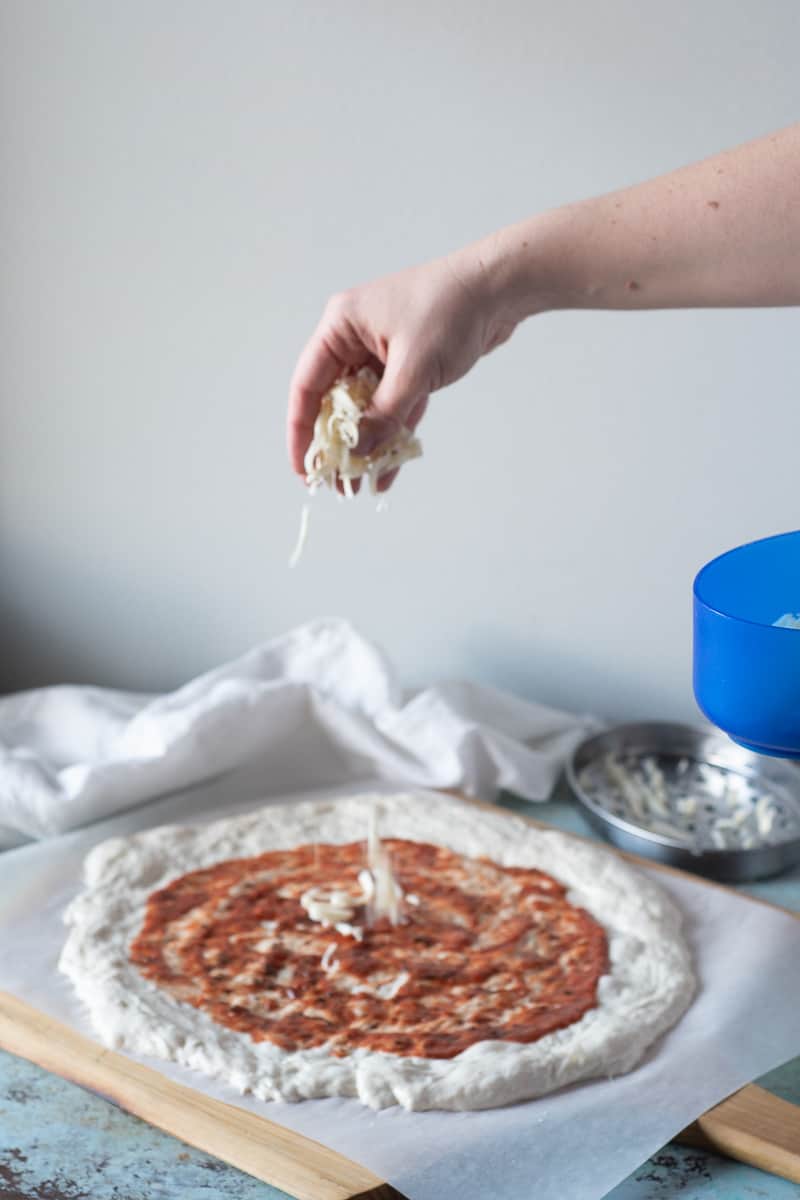 The convenient thing about this is that you can do the roasting while you're heating your oven as hot as it will go, preferably with a baking steel inside.
The other tricks are the same ones I use for basically all of my pizzas.
Use a good dough. (This is my favorite pizza dough ever.)
Regardless of what dough you use, let it rest at room temperature for at least a half hour and preferably an hour before you bake it.
Preheat your oven as hot as it will go (usually this is 500-550°F) for at least a half hour and preferably an hour before you bake it.
If you have a pizza stone or baking steel it should be in that oven on the highest rack before you turn it on.
Use a simple, uncooked tomato sauce. (Here's my 5-minute pizza sauce.) And apply it sparingly.
Use a mix of grated mozzarella and finely grated parmigiano reggiano cheese.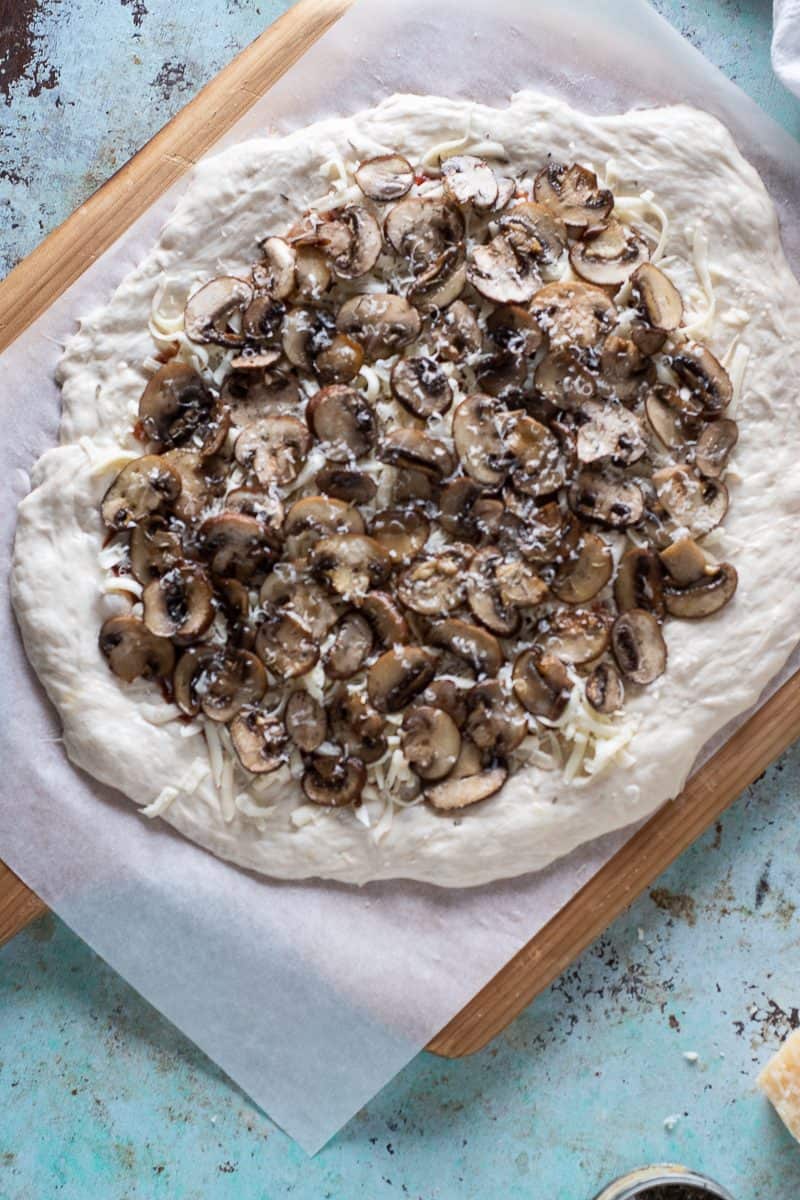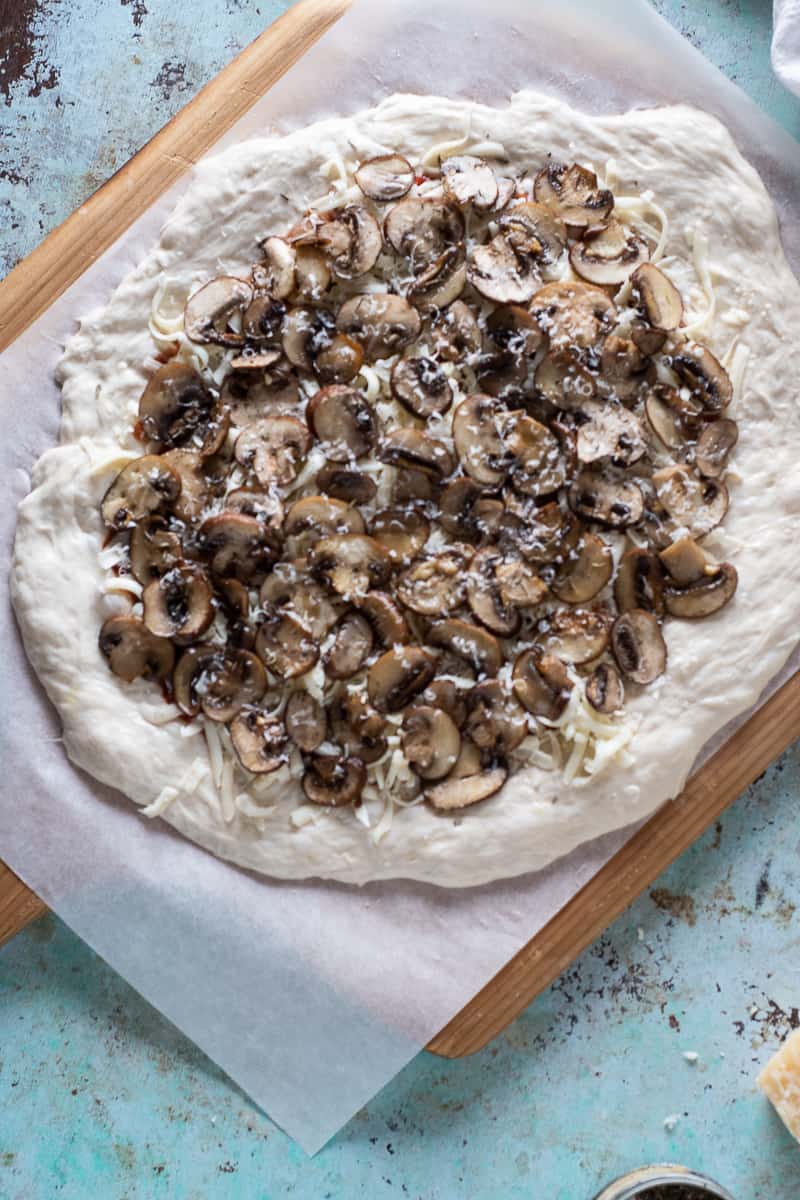 I like to build a pizza on parchment paper and slide it, parchment paper and all, into the oven onto a preheated baking steel or pizza stone.
(If you're good with a peel, by all means use it, but peels take a bit of practice to maneuver effectively, and I don't want anyone to end up with burns and a belly-flopped pizza on the oven floor on my account.)
If you don't have pizza stone, you can bake it on a sheet pan (I'd still line it with parchment for easy clean up). The results won't be quite as amazing, but it'll still be delicious.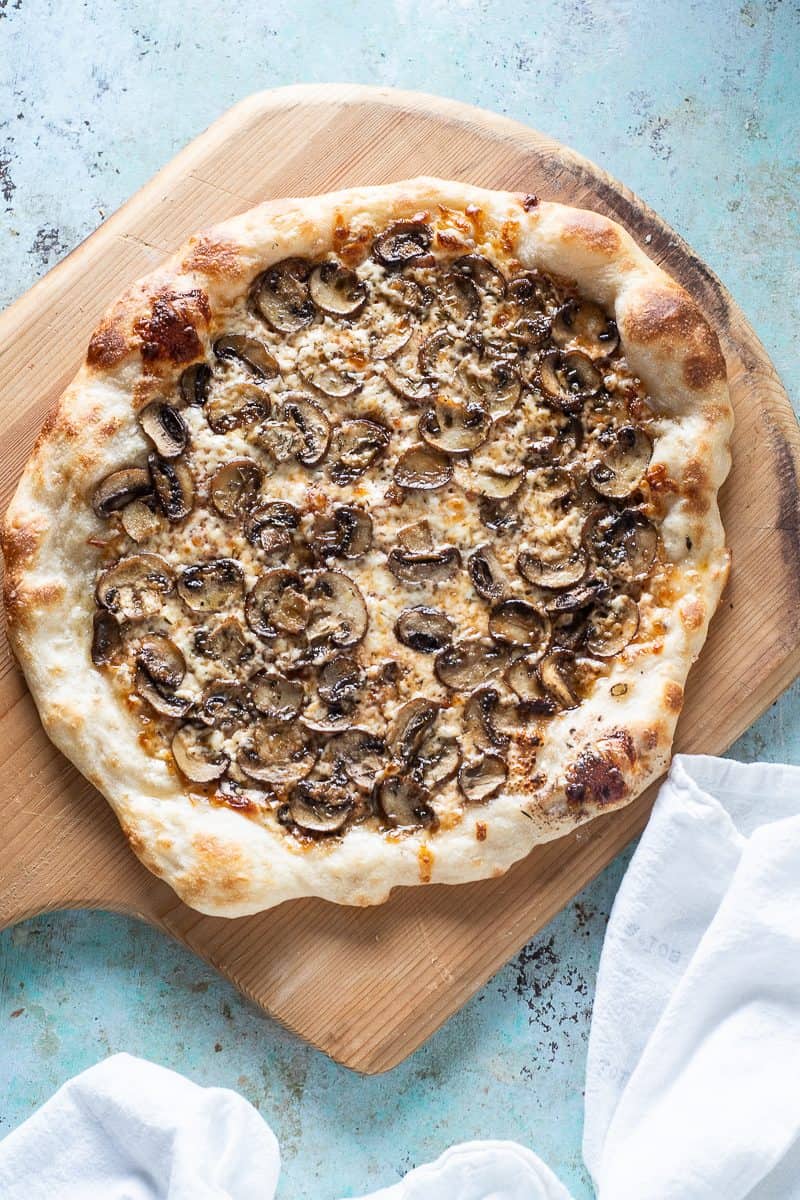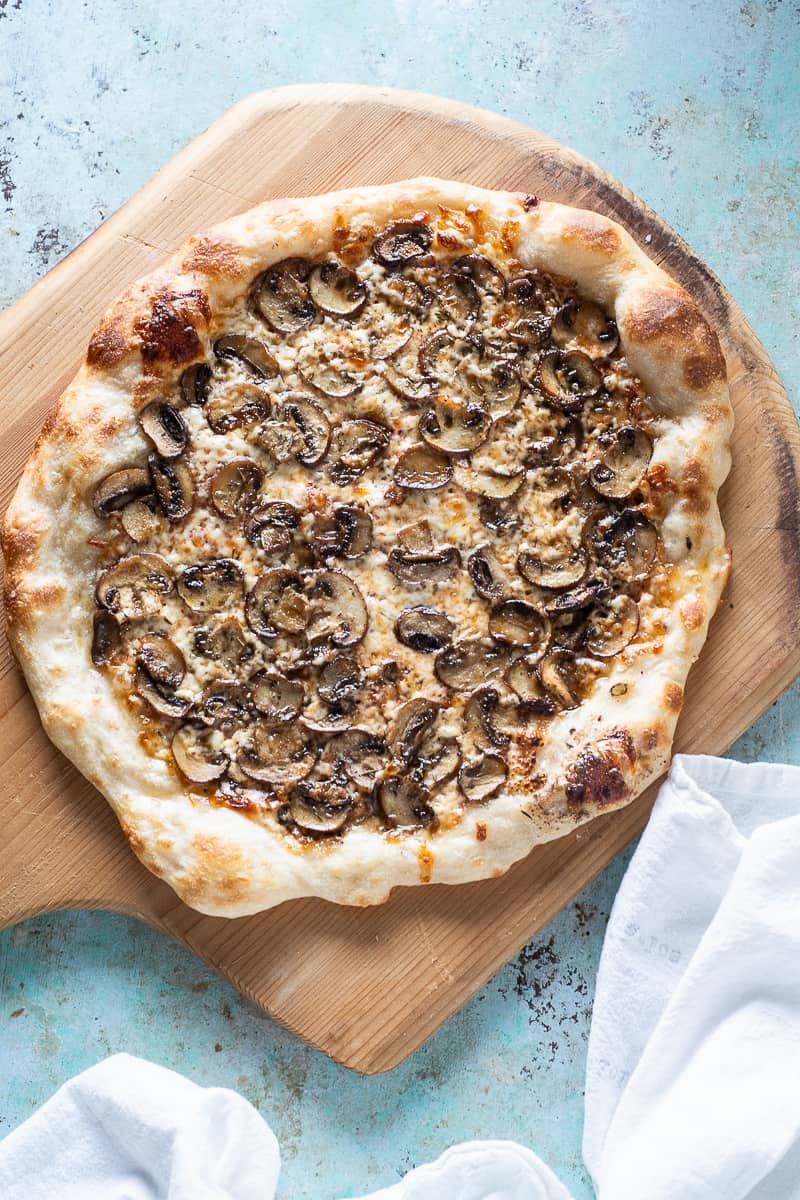 I like to let it cool on a rack for a few minutes after it comes out of the oven before slicing it. This helps to keep the crust crisp and avoid the dreaded soggy bottom.
And then, my friends, you can slice it and dig in!