I may earn from purchases through links in this post.
It's been one of those weeks where I haven't wanted to cook.
It happens. Even to me.
Instead, I've wanted to luxuriate in summer, put my feet up, watch the Tour de France, eat ice cream treats and raspberries and cherries and peaches and plumcots from the market.
I spent last week on vacation in Michigan at my aunt and uncle's cottage on Turk Lake with Dan and my sisters and my brother and his wife.
We ate well, but it was throw-something-on-the-grill sort of cooking along with Emily's blondies, Erin's blueberry bars, Ann's rhubarb sorbet and cherry molasses ice cream, and my chocolate chip cookies. It was a week for beers and dark and stormies and gin and tonics.
We spent most of our days outside. I barely put on my shoes. I did a little paddle boating, a little kayaking, a little swimming.
I laid in the hammock and read Wolf Hall
, which was one of the best books I've read in a long time.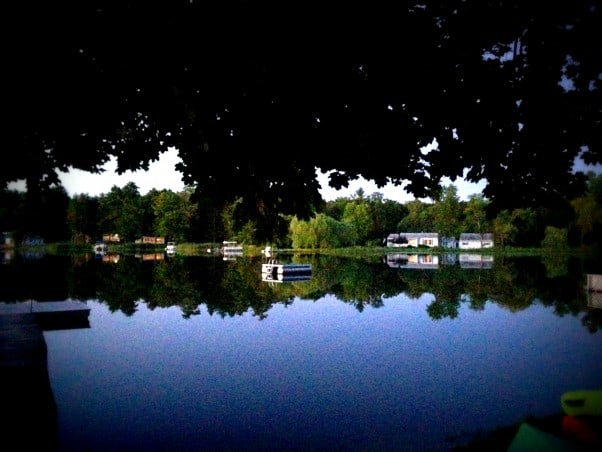 And in the evenings, I looked out over the serene, glassy lake and felt lucky to have a place like this in my life.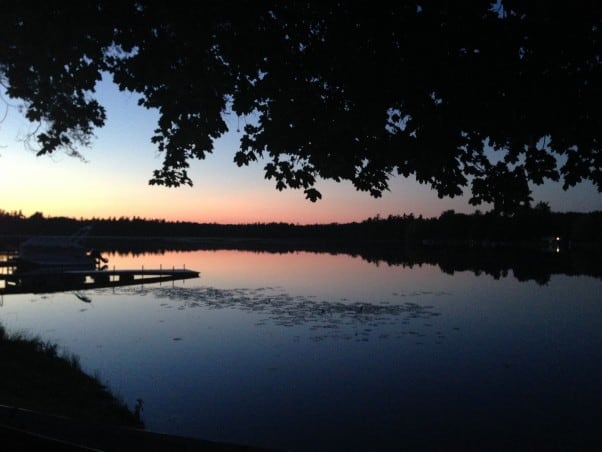 No recipe today.